Friday, March 21, 2003

snl season 28 ... revealed!


let me bid you a fond adieu for the weekend with a couple of Piping Hot SNL Recaps from the ever reliable Nummer and The H-Bomb. it's important to note that they're not effed up Word docs, I had some spare time this afternoon that I spent coding them into the "proper" format (coney illustrations and all!). hott. enjoy these and have a great weekend!


posted by uncle grambo |
---
shock and awe

i guarantee if Brazil launched a Shock and Awe campaign against American males, this would be the equivalent of Nagasaki.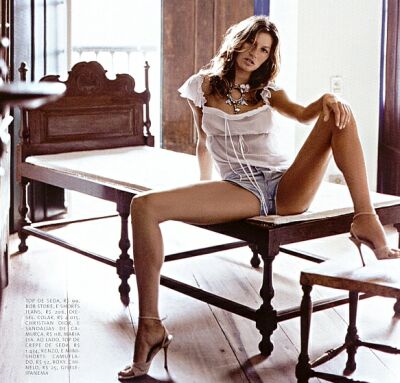 btw, d'ya think that the US Military is playing Outkast's "B.O.B (Bombs Over Baghdad)" as they're bombing the shite out of Iraq right now?

posted by uncle grambo |
---
nice country


way to go Habs Fan. a sell-out crowd of 21,273 fans at Montreal's Bell Centre booed during the traditional pre-game performance of "The Star Spangled Banner" last night before the Islanders / Canadiens hockey game. apparently it was to convey their feelings of disappointment with the war. nice frickin' country. the only things that keep us from bombing the shit out of you are the duty-free booze, our collective respect for "Strange Brew" and your strip clubs with full frontal female nudity. so shut your Pieholes and show some proper respect, eh! eff Canada!

posted by uncle grambo |
---
a sad day

as of about 7:30pm last night, my bracket was looking tiggidy tight. i had only dropped one game, thanks to a choke job by the NC State Wolfpack in OT. things were looking promising for me ending up the Grand Prize Winner of a six-pack of John Courage beer. but as the night progressed, i took a severe beating in the Midwest bracket, as Weber State failed to upset Wisconsin and Dayton got blown out by Tulsa. this puts me in Mark Knopfler-ville heading into Day 2 of The Gorilla's pool — Damore is currently holding on tight to his first place position, The Gorilla is fourth, GKVibe is tied for fifth place, and Peabs and your Uncle Grambo are tied for seventh place. tourney time, gotta love it.

while we're on the topic of March Madness, i want to throw much deserved props out to the CMU Chips, good show versus Creighton last night. too bad the Dukies are gonna send you back to Rose Arena cryin' like you just got a cold plate of spaghetti at the Italian Oven. Mt. Pleasant ... some say any underrated place to party on Saturday afternoon! but win or lose, there is a strong contingent of CMU Alums counted among the FOW ranks who are proud of their alma mater: The Grizz, Nummer, Mandypantalons and Buddy Lembeck are some of the more prominent names that you'll recognize. hot buzz.

and just because it's a rainy Friday afternoon in Troy, i thought that i'd brighten up your weekend a little bit with the pic of Gisele below. obvs.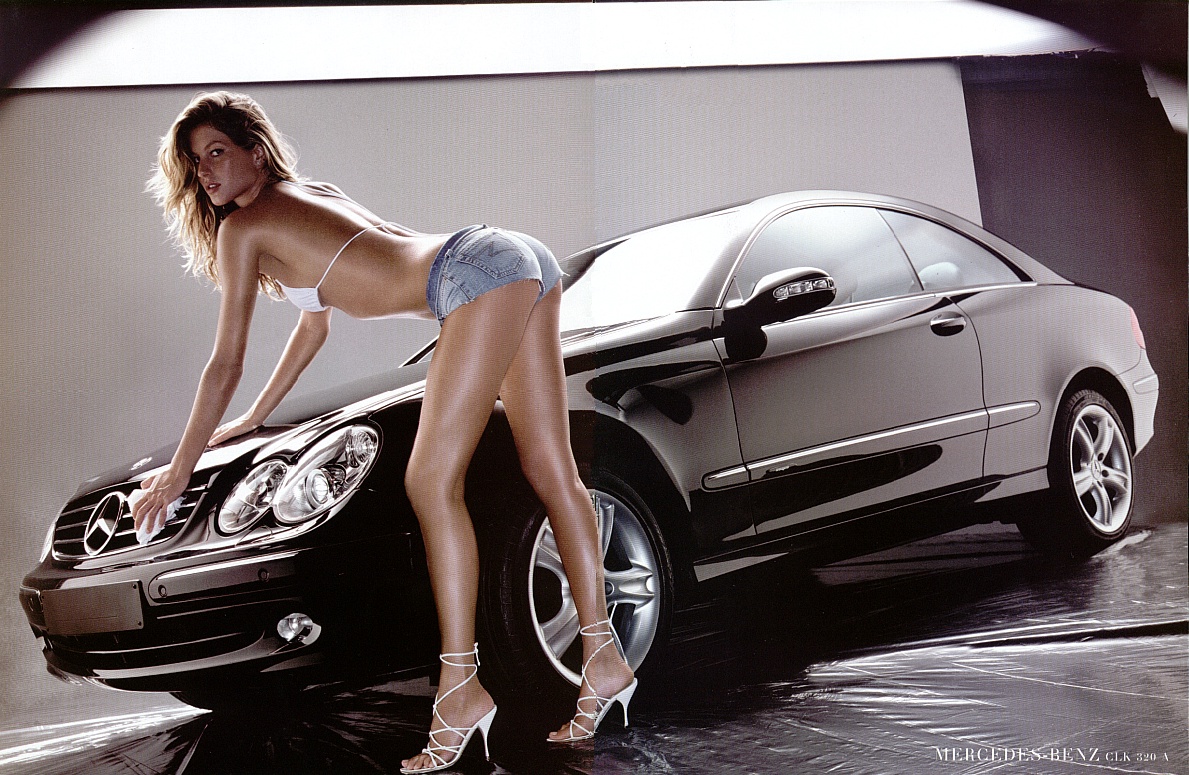 posted by uncle grambo |
---
Thursday, March 20, 2003

what a fuckin' poseur!


dude steals my URL and this is all he uses it for? take a visit over to whatevs.com and your jaw will drop because of how impossibly worst ever this site is. especially when compared to mine. to paraphrase Sly Stallone's character from the all-time best evs Orange Julius SNL sketch, "whatevs.com is for gays!"

posted by uncle grambo |
---
she's having his baby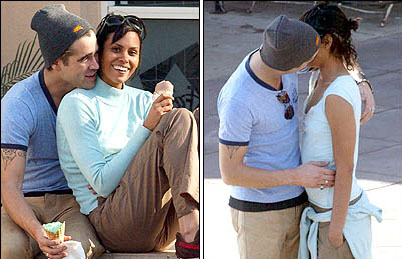 posted by uncle grambo |
---
bad news for Kegzies


the patron saint of Glamorama, Miss Paris Hilton, has been all over the tabloids of late. earlier this week, Page Six was reporting on her catty brawl with none other than Shannen Doherty, and now The New York Daily News' own Rush & Molloy are reporting that Paris was seen "schmoozing" Lance Bass at LA's Skybar the other night. reported flings with any `N Syncer other than J. Timbo (obvs!) instantly drop your Buzz Ratio. if you want an example, look no further than Tara Reid. she looks like a coked-out raccoon in every paparazzi shot that I've seen for the last year.


and speaking of Glamorama, i think that I speak for the entire FOW Nation when I ask what the hell is up with Wednesday's "Welcome To Flavor Country" post? i'm not quite sure I understood what the angle of the piece was, especially considering that it was a restaurant review of some hotel in Ireland by Jonathan Taylor-Thomas (of "Home Improvement" fame) that ends with a quote from Phil Collins!?! while I'm down for literary experimentation in all shapes and sizes, I need a little help digesting this particular post. can anyone help me here? wtf?

posted by uncle grambo |
---
a post for the female FOWs


while The Morning News hasn't been very reliable of late, there's a great article out there this morning written by a woman for women. all you foxy bitches should check out Margaret Berry's article called "Women's Fashion: Part V, Releasing Your Inner Slut". the boytoys that you hang with will thank you. and so will your Uncle Grambo.

posted by uncle grambo |
---
it's on like Donkey Kong


am i talkin about the war or the NCAA Tournament? either way, this morning's ESPN.com has a great look back at the Fab Five and the positive contributions they brought to college basketball. there is no doubt that, at least locally, the Fab Five's legacy has been forever tarnished by the Ed Martin scandal and the wounds from this scandal (banishment from this year's NCAA Tournament, tearing down the banners from this era) are far too fresh to simply "forgive" the sins of the program. but on the morning of March Madness, it's a good look back at an group of youngsters who changed the way that basketball could and should be played. i miss Jalen.


and news is breaking out of Hollywood this morning that Baba Wawa is cancelling her annual pre-Oscar interview show. with each passing hour, the 2003 Academy Awards are losing more and more buzz. and not that anyone other than Jada Pinkett Worst cares, but Big Willie Style (not to be confused with Willie Tanner Style) has decided that he will not attend this year's ceremony. the proposed Oscar Alternative of "Boat Trip" and BW3s is sounding more and more appealing...

posted by uncle grambo |
---
Wednesday, March 19, 2003

smorgasbord of buzz


are you interested in...

posted by uncle grambo |
---
breaking buzz!


"war. what is it good for?"


well, if you're the E! network, war certainly won't be good for your ratings. earlier this morning, Oscar producer Gil Cates announced that this year's ceremony will reflect the "soberness and seriousness" of the times by axing the traditional red carpet arrivals!!! obvs this means no Joan Rivers buzz! while Joan is one haggard old broad, the E! broadcast was always good for some laughs and pre-ceremony conversations. who can forget the Bjork dress and all the buzz that it still carries to this day? so much pre-show controversy! this announcement all but confirms that it will be more fun to hit a Sunday evening showing of Cuba Gooding Sr.'s "Boat Trip" than to watch this year's Oscars. who's in for some pre-Forum 30 spicy garlic wings?

posted by uncle grambo |
---
just because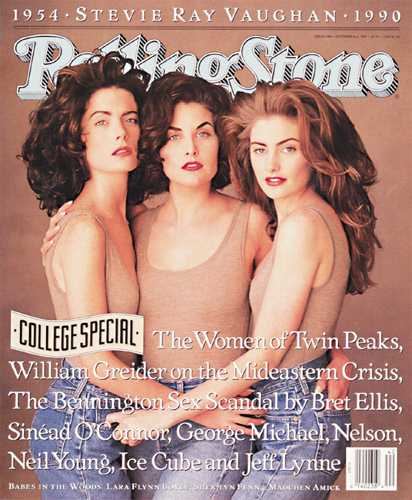 posted by uncle grambo |
---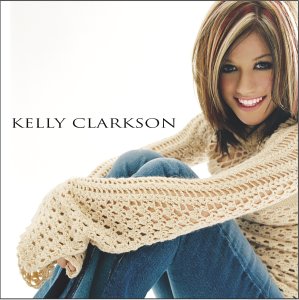 star power


at the risk of sounding overtly cheesy, i think that Kelly Clarkson rocks the house. the last time i saw her perform was on last fall's American Idol finale, and in that amount of time I had forgotten how talented she was. maybe it was the fact that she's going to be in a movie with Sideshow Guarini, maybe it was the fact that she came off as a little too diva-esque her episode of "Diary" on MTV, or maybe it was the fact that her new album is rumoured to be all cover songs. i don't know. but all of that clouded the fact that K. Clarkson is a supremely talented singer who's got buzz in my book. i happened to flip over to FOX last night after "Back To The Future" concluded on the Encore Channel, hoping to catch a performance from Julia The Rack or that blonde chick who always gets all slutted out. but much to my surprise, Kelly walked out on stage and belted out a new song called "Anytime" ("Any Time"?). it was a ballad that sounded straight out of the Diane Warren realm, which honestly really isn't my cup of tea. Those type of songs (like "My Heart Will Go On" or "I Don't Want To Miss A Thing") tend to be both bombastic and underwhelming upon the first few spins, but also tend to bury themselves in your conciousness after hearing them endlessly on the radio. You find yourself really liking the song after being barraged with it for months. While this may or may not turn out to be the case with "Anytime", there's no denying that Kelly Clarkson has got some SERIOUS talent and amazing vocal range. I proclaim "buzzworthy." Simon promised that she'll be back in five weeks to perform the single from her upcoming album, and you can bet that I'll be tuned in.


but if you're following the show, you'll be pleased to note that The Grizz is on top of all of the "American Idol" brouhaha. He's got two articles in today's DetNews that predict the outcome of tonight's show, one that gathers the opinions of Detroit-based runner ups and one in which he calls Julia DeMato "chesty" ... open question to The Grizz — how did you slip that one past the editors? methinks that's the first time I've seen the word "chesty" appear in my local fishwrap. hottness.

posted by uncle grambo |
---
Tuesday, March 18, 2003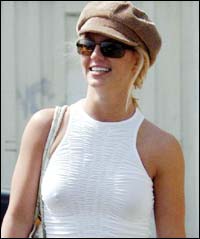 commence drooling NOW!


if you thought the day would never come that the words "Britney Spears" and "nipple ring" would be used in the same sentence, today's your lucky day. inspect the left tatt (her right) very carefully for some hot nipring buzz. gotta love them tabloids! (pulled from London's News of the World)

posted by uncle grambo |
---
2003's official emo anthem

ever since the late 2001 rise of Dashboard Confessional, emo bands just haven't held the same appeal to me as they once did. maybe it's the fact that i'm getting older and those Carpe Diem-type anthems of teenage rebellion and independence are becoming harder to identify with, or maybe it's just that Chris Carraba is SO worst that he turned me off from an entire section in the record store. either way, while it's rare that I'll actually seek out one of these types of bands, I can still identify songs from this genre that are destined to be hits. and i saw the video for one the other night on MTV2...

you know the kinds of songs that I'm talking about. "Holiday" by The Get Up Kids, "Why Did We Ever Meet?" by The Promise Ring and "At Your Funeral" by Saves The Day were hits on college radio, while "All The Small Things" by Blink-182 and "The Middle" by Jimmy Eat World had a more mainstream sound and became bonified smashes. i'm not quite sure where "In This Diary" (lyrics) by The Ataris fits in, but if their record label plays it right, every single teenager in the United States will be singing this song from April until August. quite simply put, "In This Diary" is one of the most ridiculously catchy pop songs that I've heard in years. the opening of the song borrows from the formula for success that JEW established on "Bleed American" — a lone, jangly guitar draws you into the song with some simple chord progressions while the lead singer nostalgically details an elegy for a summer filled with "choruses and singalongs", "lighting fireworks in parking lots" and "breaking into hotel swimming pools", but more importantly with "That unspoken feeling of knowing / That right now is all that matters." after two quick verses, the song launches into one helluva rockin' power chorus that is EXACTLY what I described earlier, a Carpe-Diem type anthem of teenage rebellion and independence:

"I guess when it comes down to it
Being grown up isn't half as fun as growing up
These are the best days of our lives
The only thing that matters is just following your heart
And eventually you'll finally get it right."



if you haven't heard this song yet, do yourself a favor and download it from the quasi-legal file sharing service of your choice. or you can always pick up their album, "So Long Astoria", from Amazon.com. I'll put money on the fact that you'll start hearing this song on DRQ and 89X within weeks, and then it will migrate along to Channel 95.5 and WDVD by early summer. it's the type of song that makes you'll sing along to with your friends or roll your windows down and hit the gas if you're driving around by yourself. guaranteed toe-tappin' musical goodness. you heard it here first.

posted by uncle grambo |
---
tell me of the politik


memo to G Dubya: I know that I previously promised that I would refrain from any sort of political postings on whatevs.org, but is there any way that you could extend that 48-hour timeframe for Saddam to vacate Iraq? say, perhaps, for another 4 weeks? this request isn't based on my political leanings, it's based solely on the fact that ESPN.com's Andy Katz is reporting that March Madness will not commence on Thursday if we go to war. so unless Saddam is currently packing up a U-Haul trizz, postponement of the 2003 NCAA Basketball Tournament looks inevitable. worst. news. ever.

posted by uncle grambo |
---
so much breaking buzz!


sure it's just rumour, wild speculation and innuendo, but here at the recently redesigned whatevs.org, that's our bread and butter Baby! reports are breaking out of Hollywood this A.M. that "Spider Man" star Tobey Maguire won't be returning for the sequel!!! apparently this little wuss is suffering from "mild discomfort in his back", allegedly brought on by the stunts he performed in "Spider Man" and the upcoming "Seabiscuit" (where he plays a jockey). while these events aren't really enough to get fired up about as an isolated incident, today's Variety is reporting that the studio is hotly pursuing Jake GyllenBestEver in order to stay on schedule for the sequel's April 12 start date. how best evs is that? Donnie Darko making out with Kirsten Dunst and battling Diego Rivera for superhero supremacy? sick!

posted by uncle grambo |
---
so what do you think?


this will still be refined, but it takes care of some of the spring cleaning that I was looking to accomplish. more later...

posted by uncle grambo |
---
Monday, March 17, 2003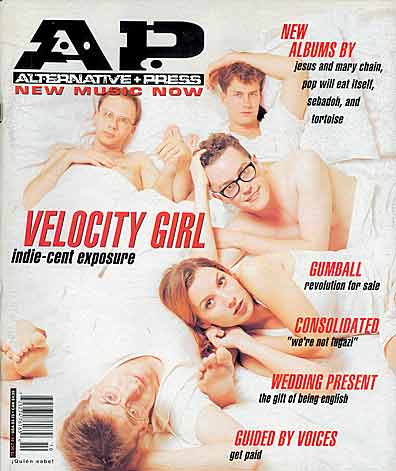 posted by uncle grambo |
---
more testing obvs

posted by uncle grambo |
---
testing 1 2 3

posted by uncle grambo |
---
down for the day


hopefully you're not as sick of that fargin' Naomi Watts picture in the upper rizz corner as I am. today is going to be a relatively slow day for me, so I'm going to take advantage and work on updating some of the code. a complete redesign might be in the works or it might just be a minor overhaul to some of the coding ... one way or the other, I gots some spring cleaning to do. I meant to do this yesterday, instead I spent all day drinking. literally. kind of a pre-St. Patty's celebration.


so, on that note, I bid you adieu for the day. if you swing by the site at various times today, you might notice some different colors and effed up formatting. but it won't last. hopefully by tomorrow morning a significantly freshened up whatevs.org will be serving you Piping Hot Content.


but before I go, in honor of the Irish, I thought that I would bring along word to you that Colin "Cokehead" Farrell will have to pay the price for his long running string of one night stands. turns out that CF wasn't wearing a jimmy hat when he banged an unidentified model, and resultingly expects this "couple's" baby to be born in the next six months. he confirmed all of this during an appearance on a British television show on Friday. baby buzz. obvs.

posted by uncle grambo |
---