Friday, February 14, 2003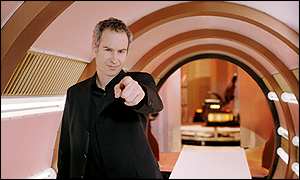 the darkest days of reality TV


with the overwhelming success of "American Idol", "The Bachelorette", the Wacko Jacko "20 / 20" special, "Celebrity Mole: Hawaii", "The Osbournes" and "Joey Mills", it's difficult to imagine that there was EVER a time when reality TV was close to biting the dust. but seasoned pop-culture aficionados will remember that it was only one year ago when America's only reality TV options were the nefarious dueling options of ABC's "The Chair" and Fox's "The Chamber" ... shiver me timbers! what were the networks thinking? how could shows this excruciatingly lame ever even make it onto TV? let's investigate.


if you recall, the top 4 networks caught the reality bug big-time in the year 2000 (or thereabouts). frustrated by the high costs and low success rate involved in developing hit original television programs, the Big Four plundered every resource imaginable (cable, British TV, their own history) and decided that the American public was craving game shows. ABC dipped their toe in the game show pond first with "Who Wants To Be A Millionaire?" -- within weeks, people were praising Reege as the second coming of Jesus H.; his monochromatic shirt/tie combo became the biggest fashion trend since parachute pants. other networks caught the jealousy bug big-time and worked quickly to launch their own moderately successful game shows (CBS with "Twenty-One", NBC with "Weakest Link"). with every network riding the quiz show gravy train, Americans quickly tired of the format and stopped tuning in. even the genre champ, "Millionaire", faced ratings that were plummeting faster than Nell Carter skydiving from the Columbia wreckage sans parachute. but over at NBC, a summer replacement show called "Fear Factor" was quickly gathering ratings buzz ... how would top-rated ABC? their answers would go on to forever live in game show infamy.


desperate executives at the network played alchemist and decided that by chemically combining three proven elements of success (smash British hit + quiz show + attitude to the extreme) they would come up with a sure-fire ratings knockout. i can only imagine the pitch ... "okay, so contestants will be forced to answer ridiculously obscure trivia questions while strapped into a mock electric chair while tennis bad boy John McEnroe berates them like they were geriatic nearsighted line judges with liver spots and then we'll dangle hungry alligators equipped with flamethrowers mere inches from their face just to see how they react. let's see if THAT raises their blood pressure! and if it does, we'll drop them in a pit! BOOYA!! and the best part is we can do all this in time for SWEEPS!!!" i'm sure that these meetings went spectacularly and execs jazzed in their pants. the hype machine began ("That's just another challenge for ... THE CHAIR!") and then Fox announced that they would ALSO be launching a chair-centric gameshow called "The Chamber." because it was Fox, for chrissakes, they would out-Extreme ABC with an even crazier chair (imagine "The Running Man" crossed with one of those astronaut gyroscopes from "Space Camp" with massive fans that blow out air in sub-artic temperatures) and also underspend ABC (hire a generic host). ABC launched a lawsuit and the race was on to see who could get on air first.


so what happened? Both shows launched the week of January 21st, 2002 and both were pronounced DOA by critics and audiences alike. greedy TV execs desperately in search of boffo ratings were forced to realize that their attempts at playing Robert Bunsen ended up with results that would make Dr. Moreau proud. both shows were cancelled inside of two months, never to be heard from again. overestimating the American appetite for human torture mixed with intellectual challenges cost these two networks millions of dollars and millions of viewers. quite frankly, ABC has yet to recover. their ratings and demographics have plundered since the heyday of "Millionaire", and despite minimal successes with "The Bachelor" and "The Bachelorette", they have yet to prove that they can succeed with anything other than exploiting Wacko Jacko or developing newfangled versions of "The Dating Game." on the other hand, FOX has proven itself to be as resourceful and indestructible as the cockroach. ain't nothin' gonna break-ah their stride, ain't nuthin' gonna slow them down.


in conclusion, i hope that you FOWs understand and recognize that we are currently in a time of unprecedented reality TV besteverness. tune in while the gettin' is good, because if history has taught us anything, it's that the dark times will be upon us sooner than any of us can even imagine.

posted by uncle grambo |
---
valentine's threesome



posted by uncle grambo |
---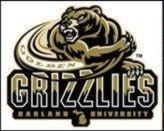 revealed at the O-rena


sports. seldom revealed on whatevs.org, mainly because i feel like the FOWs will revolt if I focus too heavily on the hiring of Steve Mariucci or Brett Hull's 700th goal or on any other given sports-related topic. but last night's experience watching the Oakland University Golden Grizzlies defeat Oral Roberts on the hardwood is worth revealing. I don't know how many of you even realized that Oakland has a Division I basketball team, but I'm here to tell you that they have the talent and ability to make a serious run at getting in the NCAA Tournament this March. led by THE NATION'S LEADING SCORER (yes, I said THE NATION'S LEADING SCORER !!!), 6' junior two-guard Mike Helms paces the Grizzlies with close to 28.0 points per game. and for the first time in years, Coach Kampe's team has a surrounding cast that excels on both the offensive and defensive ends of the floor. the team has acquired two outstanding transfers from top flight schools (sophomore power forward Courtney Scott from Iowa and freshman point guard Rawle Marshall from Ball State) that add tenacity and big-time skills to an already solid unit. they play with hustle and heart and frankly are a really fun team to watch, especially in person.


tickets to OU home games begin at $5 -- my Dad and I went last night and sat on the floor. you truly don't realize how big and how quick college basketball players truly are unless you go to a game in person -- TV doesn't give any justice to the game. the O-Rena probably holds about 2,000 people max, so the old cliche of "there isn't a bad seat in the house" truly applies. even the Student Section has some life -- Oakland undergrads heckled Oral Roberts standout Reggie Borges with festive booing and signs that read "Borges Is A Virgin" (btw, best diss ever?). OU has three home games left this season, including a game at noon tomorrow (2.15.03) that's going to be broadcast on Fox SportsNet Detroit -- check out their schedule and let me know if anyone is interested in attending. i know that I'll be at these final three games fo' sho.


and in an inside joke that only the FOWs would recognize, I discovered the single greatest athlete of the whatevs.org generation last night, Oral Roberts point guard Tyrone Tiggs ... how tiggs is Tyrone Tiggs? mega tiggs. obvs.

posted by uncle grambo |
---
be my anti-valentine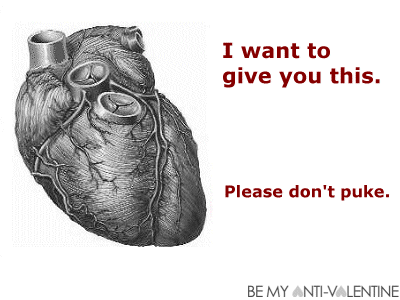 (this postcard and many others for the jealously bitter can be found on Not So Soft.com)

posted by uncle grambo |
---
Thursday, February 13, 2003

SNL season 28 ... REVEALED!


in the neverending pursuit of SNL knowledge, Tom Shales disciples Nummer and The H-Bomb are reprezentin' faster and more furious than even Paul Walker could imagine with their bevy of takes. this most recent installment of pre-show comments focuses on this weekend's Jennifer Garner / Beck episode. as first revealed by Uncle Grambo on the pre-show comments for last week's McConaughey / Dixie Chicks episode, this week's episode is scheduled to feature a Ben Affleck walk-on. must see TV? let's hear what our experts have to say ...


NUMMER
H-BOMB
EPISODE 12: JENNIFER GARNER / BECK (2/15/03)

It's hard for me to speculate on the quality of this episode. I'm not really familar with Garner at all. The only things I've seen her in were a couple of guest spots on Felicity and as "Woman in Elevator" in Deconstructing Harry. It's also hard for me to throw her props knowing that her father is the king of all random actors. She has tons of buzz right now though. All I know is that a dead dog being manipulated as a puppet could do a better job hosting than McConaughey last week.


As for Beck, seeing him live last fall was almost completely devoid of buzz. Beck in 2003 is a mixed bag. In what must be preparations for the upcoming March overseas tour, the Flaming Lips WILL NOT be acting as Beck's backing band. Instead the band will be made up of JMJ, Joey Waronker, Greg Kurstin, and Jason Falkner (according to Beck's official site). No Lips is a HUGE minus. And Falkner? Hasn't had buzz since 1998. College radio style.


Needless to say, hopes won't be too high for this episode.

These preshow comments are getting more and more interesting to write lately. And with the debacle that was McConaughey last week, I'm almost scared to write them anymore!! Given that, I'm not too certain about how I feel this show will turn out. I don't know a lot about Jennifer Garner. The only acting I've really witnessed of hers was the short-lived sitcom, Time of Your Life. Yet, there's something about her that stuck with me. Plus she's got so much buzz around her right now!! While there's been an iffy track record with the hot girl hosts this season (Gellar, Murphy), I'm hoping like hell Garner will break the mold!! And why shouldn't she?? She's hot. She's tough. And hopefully just as funny. Wouldn't mind seeing Fallon get his ass kicked, Alias-style!!


Been a Beck fan for the longest, although I've kinda lost touch with his music lately. However, I've enjoyed his SNL performances in the past. Don't see this time around being much different.
posted by uncle grambo |
---
SNL season 28 ... revealed!


piping hot recaps (in Word doc form for now) of the Weekend Update Super Bowl Halftime Special and this weekend's Matthew McConaughey / Dixie Chicks episodes from the exceptionally awesome duo of Nummer and The H-Bomb! also, I have re-posted some previously faulty links to the Gordon / Lavigne and Liotta / Donnas reviews ... for those that aren't as HTML savvy, roll your mouse over the picture of the host and all will be revealed. BAM!



posted by uncle grambo |
---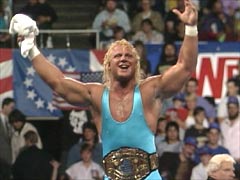 a eulogy for perfection


while he may never have received a level of international acclaim on par with the Hulk Hogans and Andre The Giants of the world, there was no doubt that Curt "Mr. Perfect" Henning was an icon. which is why whatevs.org is sad to report that on Monday, February 10th, Henning was found dead in a Florida hotel room. while there is currently no official explanation for his death, officials do not suspect foul play.


mr. perfect's rise to superstardom began in the mid 1980s, when he ascended the ranks of the AWA to become its heavyweight champion. while the AWA didn't hold the drawing power of either the WWF or the NWA, wrestling fans everywhere took note of Henning's remarkable skills as a tactical virtuoso with charisma to spare. after a narrow defeat at the hands of then-NWA Champion Ric Flair, he caught the eye of WWF CEO Vince McMahon, who quickly signed Henning to a contract and began an epic promotional blitz to hype the wrestler that would come to be known simply as "Mr. Perfect." months before Henning's WWF debut, memorable vignettes were created to build buzz and emphasize the fact that Henning was perfect in every conceivable aspect. various spots showed him beating a chess wizard, completing perfectly executed high dives, calmly hitting hole-in-ones, and even putting on goalie pads and stopping point-blank slapshots from Mike Modano. i'm pretty sure that he even had a few guest spots on Piper's Pit, the mini-talk show within Tuesday Night Titans that Rowdy Roddy Piper hosted. so when Mr. Perfect made his debut in 1988, he was already an established villian that would crush challengers with textbook executions of his trademarked PerfectPlex. his battles with Randy Savage and Tito "The Flying Burrito" Santana were legendary, and he even managed to capture the Intercontinental Championship in 1990 under the tutelage of Bobby "The Brain" Heenan. a massive back injury in 1993 prematurely put an end to his career at the height of his fame, but wrestling fans everywhere would remember him as a heel that everyone loved to hate.


so posthumous props out must be thrown out to Curt Henning. as The Hulkster would say, "Rest in peace ... BROTHER!"

posted by uncle grambo |
---
Wednesday, February 12, 2003
usurping Gwyneth


it didn't strike me until i saw the photos from the "Daredevil" premiere, but I'm firmly convinced that Sydney Bristow herself, Jennifer Garner, is filling out a much-deserved niche in Hollywood as the Gwyneth Paltrow of the Action Film Genre. not since the reign of Geena Davis (around the time of "Cutthroat Island" and "The Long Kiss Goodnight") has there been a leggy female crusading to kick ass on the silver screen. sure, you could reference Jolie's work in "Tomb Rizz" or maybe even Rebecca Romijn in "X Men", but there has not been a legitimate contender to the Davis throne in quite some time. with her breakout role in "Alias", J. Garner has firmly established herself as the only legit white girl sex symbol who could give Jackie Chan a run for his money (personally I was smitten with sex kitten Zhang Ziyi from "Crouching Tiggs, Hidden Smiggs" and "Rush Hour 2", but her inability to speak English cost her major buzz). and the more and more you inspect the life and times of J. Garnzies, you realize that she's little more than a Gwynnie-wannabe with pipes.


let's look at the tale of the tape. both are 30 years old (Gwynnie is about five months younger), both are about the same height (Gwynnie stands a dead sexxxy 5'9", one inch taller than Garner), both have been featured in People Magazine's "50 Most Beautiful People", and both have major awards under their belt (Paltrow has an Oscar, Garner has a Golden Globe). where things start to get creepy is The Affleck Factor -- everyone knows that Gwyneth and Ben were hot and heavy post-Pitt (her) and pre-J.Lo (him), but Garner has worked with Ben in both "Daredevil" and "Pearl Harbor". verrrry interesting. is Garner capitalizing on the fact that Gwyneth would rather spend time smoking Marlboro Lights with Donatella Versace while listening to "A Rush Of Blood To The Head" than hitting the gym and becoming a Zone zombie? damn skippy she is!


when it comes right down to it, i'm very happy for all of Garner's recent success. she first caught my eye back on failed Fox shows like "Significant Others" and the JLH PO5 spinoff "The Time Of Your Life", and I always thought that she had an interesting look. i'm glad to see that success has come her way, even if it's only because J.J. Abrams casts her in every single show that he works on. but if it came down to a Battle Of The Sex Symbols, i gotta admit that I'd toss Garner to the curb in favor of my girl Gwyneth. simply put, she's got it goin' on in a way that Garner could only dream. while Garner should be commended for escaping her WT background (grew up in West Worstinia), Gwynnie has been raised posh and is just about as elegant as they come. she's a great host on SNL, which speaks volumes for her personality quotient. and even when she goes out on a fashion limb (like the photo posted above), i find her smolderingly stunning. while Garner would most certainly whoop GP in a back-alley brawl (the Miller Lite "Cat Fight" commercial of my dreams), you gotta throw mad props to Gwyneth for being the prototypical, head of the class white girl with class. she'll always be my Posh Spice.

posted by uncle grambo |
---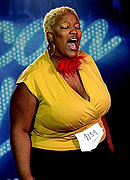 the smoking gun is on FIRE!
(breaking buzz revealed by The Grizz)


hot hot HOT buzz! according to a report just posted on The Smoking Gun.com, the Fox Television Network has dismissed rotund homegirl Frenchie Davis from the "American Idol" competition after learning she posed topless for an internet porn site. according to a source from TSG, "Davis posed topless (and appeared to be masturbating) on "Daddy's Little Girls," a web site that purported to feature naked underage girls (which, of course, would be illegal)." turns out that while Frenchie was 18 when she posed for these photos, Fox has still given this Idol front-runner the heave-ho. all traces of her existence have been removed from the American Idol website.


with this bombshell, TSG has been the first to reveal three major pop-culture earthquakes in as many weeks. obvs, they were the first to enlighten America about Sarah Kozer's past as a foot fetish slizzo. next, they broke the news about the NYC pot bust of the Dell Dude. now this? TSG has beaten Drudge at his own game and should now take its rightful place as America's preeminent source of tabloid gossip. don't be surprised if they're bought out wholesale by someone like The National Enquirer within weeks.

posted by uncle grambo |
---
the undermining of a phenomenon


it was an unprecedented full-fledged atrocity that has taken me well over 24 hours to recover from. in its aftermath, i encountered feelings of anger, shame and desperation. of course i'm referring to Monday night's pseudo-finale of "Joe Millionaire."


as 9:57pm EST rolled around on monday evening, a collective "no fuckin' way!" was uttered by millions of americans from coast to coast. when the final numbers rolled in yesterday afternoon, Fox had managed to dupe, confuser and enrage over 23 million Americans with their deceptive tactics. collectively, we all managed to endure an hour's worth of embarrasingly boring clips from Evan's dates with Kinky Kinkerson (aka Sarah) and Zora. throughout the episode, we were teased with bumpers that led us to believe that Joey Mills would pick his partner at the end of the hour. of course, this never came to fruition -- America seethed. the next morning, media pundits everywhere (from Regis and Kelly to Slate.com's Virginia Heffernan) slammed the shameless tactics employed by the Fox Broadcasting Co. that wasted over 23 million hours of American productivity. personally, i sat in disbelief after every eight-minute segment, wondering when they were going to get to the "meat" of the show. and with each passing commercial break, the realization that I was going to have to endure one more week of "Joe Millionaire" became clearer and clearer. but i kept my sanity and solace with reaffirmations of "this CANNOT be happening." alas, dear readers, it was true. it happened. the show did not conclude, as promised...


but with the benefit of 36 or so hours of retrospective analysis, the picture becomes crystal clear. the people behind the curtain at Fox are nothing short of being full-fledged evil geniuses. during the last 90 seconds of the show, Paul The Butler threw a wrench into the works by announcing that next week's 2-hour finale would include a twist that no viewer could possibly be coming, a genius masterstroke of audience manipulation that is going to build mad buzz (and ratings!) for Monday, February 17th. after viewers got past their initial feelings of betrayal (which took over 24 hours), the bombshell that Totally Pauly dropped has managed to worm its way into all of our brains. what is the twist? have the women always known that our hero is just a schlub with no money? is Evan REALLY a millionaire? is Zora really a millionaire (it might explain her weekly defensive posturing)? what the eff is the dillio? Flak Magazine's Lindsay Robertson managed to shake off her disilliusionment long enough to compose a brilliant article on what the future of "Joe Millionaire" holds for us. she lines up somewhere in the neighborhood of 10 original theories on what could happen next Monday; I consider this a must-read for any and all FOWs who hold even a passing desire in pop-culture (isn't this all of you?)


in conclusion, i must commend the Fox Network. with "Joe Millionaire", they have managed to create a weekly event that will land in the Reality TV Hall Of Fame alongside "Survivor" (Season 1) and "The Real World". each episode bears the Fox stamp of extreme exploitation -- how far (read: how LOW) will they go in pursuit of ratings? that answer has yet to be written, but you can bet your ass that I'll be there to witness it.

posted by uncle grambo |
---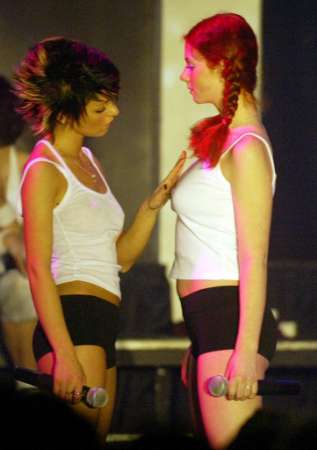 short cuts


so many headlines! so much buzz! after being snowed under by massive amounts of work for the last two and a half days, i am currently taking an extended lunch at the local Starbreezy sipping chai and composing takes for the loyal FOW Nation. lest you worry, there are a few topics out there which deserve more attention and will receive the proper nurturing and care. until then, click it one time Boyee!


posted by uncle grambo |
---
Tuesday, February 11, 2003

burn in hell, you scoundrels!


noooooooooooooo! Vandals Tear Down 'Virgin Mary' Fence Post

posted by uncle grambo |
---
the four most depressing words in the English language


Oscar Nominee Queen Latifah


Complete List of 2003 Oscar Nominations (courtesy of The Washington Post)

posted by uncle grambo |
---
Monday, February 10, 2003

and YOU thought that the Pam & Tommy video was raunchy?


just wait until we see Yao and Shaq gettin' dirrrty with X Tina!


posted by uncle grambo |
---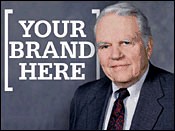 reader retort

Subject: Andy Rooney's latest rant
To: markdgraham@yahoo.com
From: Seantizz
Date: Mon, 10 Feb 2003 13:37:28 -0500


to the editor of whatevs.org,


anyone who missed Andy Rooney's weekly satirical take on life last night on "60 Minutes" missed a timely editorial by america's favorite geriatric on the integration of advertising into program content. sure, you're probably thinking "product placement, that's nothing new." well, what mr. rooney is referring to is actually a redefinition of television advertising that is becoming more common. those in the ad biz know this has been a hot topic of discussion lately.


with the availability of devices like TiVO which allows viewers to skip through commercial breaks, advertisers must look for ways to integrate their product into content if they wish to get their product and message in front of viewers. many are referring to this tactic as a throw-back to the 50's where viewers would watch game shows created by cigarette companies in which contestants would have to plow through a pack of Pall Malls before getting to the final round of 'Beat the Clock.' And we all the term Soap Opera came from.


in light of these technical advances, Michael Davies, creator of 'Who Wants to be a Millionaire' is working on a show that will once again have no commercial breaks. instead, the advertising will be a part of the show.


Rooney gave some colorful examples of how he might integrate advertising into his editorials... "Americans are almost evenly divided about going to war. Some approve, others strongly oppose the idea. If the thought of going to war turns your stomach, try Pepcid AC, just one and heartburn's done."


you can read his commentary here...
http://www.cbsnews.com/stories/2003/01/31/60minutes/rooney/main538758.shtml


i mention rooney's commentary is timely because fans of "Alias" last night were treated to Sydney Bristow speeding through busy streets in a Ford Focus SVT, hours after rooney's rant. did you notice the driving dynamics on that car? or Vaughn exclaiming to Sydney, "you're going too fast," only to have Sydney taking a tight and speedy turn, narrowly avoiding a collision? mmmm... driving dynamics. that's what you get with a Ford Focus which you can lease for $199 a month. see your local Ford dealer.


the Alias example is closer to product placement, but its not the first time Ford has ventured into this arena. ever catch the reality game-show 'No Boundaries' in which contestant drive Ford SUV between certain locations? or how about Ford's blatant integration into American Idol?


i can't say i mind doing away with commercial breaks in exchange for more content, even if the extra content is advertising. however, i'm sure it will get out of hand and before you know it, to quote Dan Pesta, shows will start with "McDisneybucks presents, the Kentucky Fried Chicken Dancers, brought to you by Vlassic Pickles, reminding you to brush your teeth with Colgate, who will donate proceeds of this program to the United Way, while you enjoy Coca Cola, an AOL Time Warner Company."
posted by uncle grambo |
---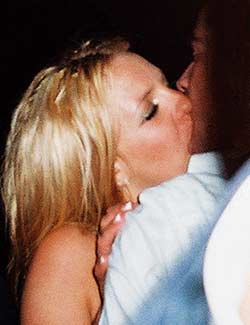 britney and colin's big night


yeah i know that i've already beat this dead horse into the ground, but MacK10 just revealed that People.com has posted an online photo gallery of this heinous evening, beginning with Britney chain-smoking and concluding with Britney and Colin sucking face out on the balcony of Farrell's Chateau Marmont suite. worst. ever.

posted by uncle grambo |
---
hectic monday


hey kids, hope that yr wknd was superfly. sorry, v. busy this morning. what did you do this weekend? did you go check out 50 Cent and Eminem at the State Theatre? did you spend the weekend crying on your couch because Martina Hingis officially retired? did you dig up your old Lollapalooza t-shirts when you heard that Lollapalooza will return this summer with Jane's Addiction, QOTSA, Audioslave and more? did you wonder how fucked up Britney must be when the likes of Durst thinks that your life is "out of control"? well, even if you didn't do any of the above, you should start out your Monday by reading an article that The Grizz wrote on Friday about the challenges that former reality show contestants face when the cameras stop rolling and they return to their normal lives in Tha D. hott.

posted by uncle grambo |
---