Thursday, August 24, 2006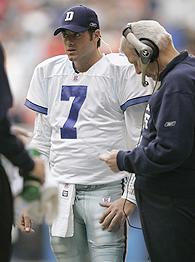 Not only can Karma be a real vengeance-focused biznitch, but she's got memory like a muthafucka. Ever since Drew Henson took a royal dump on U-M fans by abandoning the team during spring practice in 2001 (and, in doing so, costing a RIDICULOUSLY talent-heavy team a legit shot at another national title), seems that Henson can't catch a break. Sure, he's racked up millions of dollars, but now that he's lost his roster spot on the Cowboys to free agent rookie Matt Baker (!!!), he'll always be remembered `round these parts as the guy who never even came remotely close to capitalizing on his unlimited potential. Glory days, they've passed this fuckstick by. In the words of a poster on The M Zone, "hope you enjoy selling insurance!"

Before I go any further, there's something that I've been meaning to get off my hairy chest for quite some time now. If there were some sort of committee elected to determine the Best Blog Post Of The Year and if your Uncle Grambo was serving as chairman of said committee, there would be only one nominee: Spencer Sloan, for his remarkable "Livin' Strong" post. No diggity, no doubt. I have gone back and read this imagined conversation betwixt Matt McConaughey and Stretch Armstrong EVERY SINGLE DAY since it was initially posted back on August 9th. Heed my advice, weary blogcrawlers, and do the same. It reads like scripture, it's that good.

This goes without saying, but your Uncle Grambo has had the good fortune to meet a lot of people over the years who can rightfully be classified as Best Ever. That said, not a single one of them can rival the All-Time Best Everness possessed by Leaf. If you've met Leaf, you know what I'm talking about. If you haven't, get a little taste of his awesomeness via this brills interview with Silversun Pickups.

Seems like not a day goes by when another video game is released that has me itching to pick up an Xbox 360. While I'm still salivating over the impending release of "Gears Of War", today's NYT has a nice little write-up of the zombies-in-a-mall shoot-em-up "Dead Rising." Which gets me thinking ... I wonder why George Romero hasn't got on the video game licensing train? Dude lost out on millions, that's fo sho.

When This Meth Thing Blows Over, You'll Come Crawling Back — by Cocaine. [via Lindsayism]

In the next installment of "Survivor", tribes will be chosen along racial lines, Reginald Denny stizz. Wowzers. While this certainly constitutes Must See TV, it also makes me reminisce for the good ole days when Mary Ellis-Bunim was still roaming this mortal coil. `Cuz there's not a single-doubt in your Uncle Grambo's mind that if she were still alive, she would've thought of this first. Jonathan Murray, your goose is cooked. That Fresh Meat bullshit made RW:Key Wurst look like RW: San Diego. Obvs.

In case you were wondering: Captain Janks ... still best!

Putting foie gras on pizza as a means of civil disobedience? That's like saying racism spans from here to the dancefloor! Thankfully, this foodieversy has not escaped the omniscient eye of The Fesser.

Ghostly International's Sam Valenti IV moonlights as a reclusive Russian math genius ... who knew?

Lastly, koodoos to Big Matt and The Sultan from Motor City Rocks for getting some well-deserved DetNews propers. These fellas have slowed down a bit in their old age -- bloggers age faster than dogs, ya know -- but they're still the toppermost when it comes to music blogs in The D™. Solid.

posted by Uncle Grambo |
---
Wednesday, August 23, 2006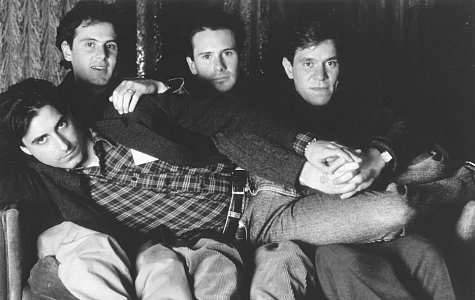 These meager offerings are meant to tide you over while your Uncle Grambo puts the finishing touches on a few "biggish" type posts. Please bear with me, as I'm ensconsced in some behind-the-scenes work to try and get both the look/feel and tone whatevs.org modernized a tad. So enjoy these tasty morsels, more to follow...

Oh yeah, almost forgot. Hope to see you at Fifth Ave tonight for some Sugar Hiccup reunion hottness. I'll be bringing the P-Funks!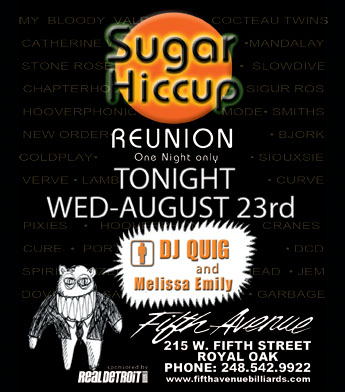 posted by Uncle Grambo |
---