Wednesday, August 09, 2006

You'll have to forgive your Uncle Grambo; I'm not normally the shilltastic type. But the BEST! PRESS! RELEASE! EVER! just showed up in my inbox, and I'm beyond geeched to share the news. But just to prove that I'm not Harvey's bitch, I've taken the liberty to edit out as much of the PR flimflam as poss and cut straight to the gory deets. So, without further you know whut whut...

DIMENSION FILMS COOKS UP A FALL "FEAST"




Highly Anticipated Fright Flick, "Feast," ... [yada³] ... Will Hit Theatres Around The Country For Special Late Night Shows Beginning September 22 and September 23




Late Night Fright To Be Followed By DVD Launch of "Feast" on October 17th




NEW YORK, NEW YORK (August 8, 2006) - Dimension Films is proud to announce that "Feast" ... [yada³] ... will hit theatres nationwide for special late night showings beginning on September 22 and 23, 2006. The special run will be followed by the DVD launch of "Feast" on October 17, 2006.


Directed by "Project Greenlight" winner and first time filmmaker John Gulager, "Feast" is the terrifying tale of a motley crew of strangers who find themselves trapped in an isolated tavern and must band together in a battle for survival against a family of flesh-hungry creatures...[yada³]


"Feast" will make its world premiere on September 12, 2006 at the Palms Casino Resort in Las Vegas...[yada³]


John Gulager, the contest winner who was tapped to direct his first feature film for Project Greenlight said, "This is a dream come true — making a movie. And then it's a movie like FEAST! Monsters, chicks, explosions, blood, a studio film, a real budget...I mean...come on! It's a really fun film that will surprise a lot of people and shock some."...[yada³]


For many behind the scenes secrets, be sure to check out the September cover of Fangoria Magazine.
It goes without saying, but I'll say it anyway ... GULAGER! Can't wait for that Fangoria to hit newsstands, yo.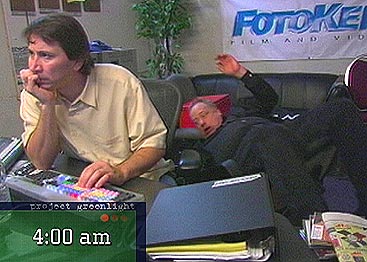 posted by Uncle Grambo |
---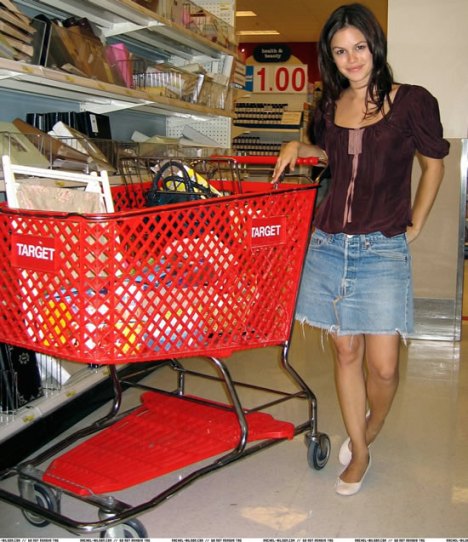 If there's one idea that your Uncle Grambo has never been able to wrap his head around, it's the appeal of short chicks. Take Rachel Bilson, for example. Thanks to her work on "The O.C." and in Zach Braff's latest jawn, she's been stampeding all over The Blogosphere™ of late, heating up in a manner not seen since the explosion of Ginny Goodwin (March`06 stizz). Highly respected aficianados of the female form like Douglas Reinhardt and Egotastic have gone on record as being nine kinds of cuckoo for them cocoa puffs (the latter recently dubbed her "the new Natalie Portman"). What gives?


Listen, don't get me wrong. Your Uncle Grambo isn't denying that Bilson is as cute as the proverbial patoot. But come on now, standing 5'2" (allegedly) not only puts her knee-high to a grasshopper, but renders her SO teenytiny that she's dwarfed by the GOT DAMN shopping carts at Target! To me, that's neither classy nor sexy. That just ain't right. Not to slight any of YOUR personal prefs when it comes to the boudoir, but getting down with a chick so small that even Kerri Strug could post her up certainly wouldn't make me feel manly. Naw, it'd make me feel like a straight-up Chester.


Maybs it's because I was raised during the days where Glamazonian hotties like Cindy Crawford and Elle MacPherson dominated the headlines. Maybs it's the Darwin in me, convinced that bigger equals better when it comes to prolonging the bloodline. All I'm saying is that all y'all out there who are dating or got your eyez on shorties ain't got nuthin' to worry about -- your Uncle Grambo is lookin' elsewhere for his baby mama. Obvs.


You got the fever for the flavor of some PHC-ringles? Once you pop, you just can't stop.


posted by Uncle Grambo |
---