Friday, June 23, 2006

Dear FOWs,


I know, I know. You are all starving for some PHC. Rest assured, your Uncle Grambo has been hard at work since Wednesday putting together a little somethin somethin that is PRIMED to go down as the All-Time King Pin Shit Hot Post in the storied history of whatevs.org. This I swear.


Said post is tracking to Monday morning for worldwide release. Trust in me, Kaa stizz ... it will be worth the wait. In the meantime, please enjoy a few mini-rants, bullet stizz:


posted by Uncle Grambo |
---
Tuesday, June 20, 2006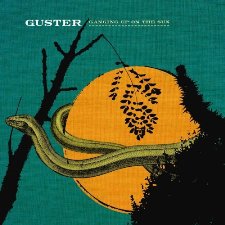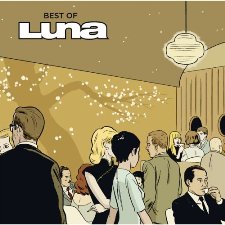 Confession time. My name is Uncle Grambo and I am an addict. I've been clean for nearly 600 days. But I'd be lying if I told you that siren song of Best Buy isn't tempting the living shinola out of me today.

You see, there was a time and a place when your Uncle Grambo would anxiously await the arrival of New Release Tuesday with the fervor of Natasha Lyonne on the days that her royalty checks roll in. I could barely contain from breaking out in a sweat at the office on Tuesday mornings, keeping one eye firmly planted on the clock in each of my meetings, counting down `til lunch. And when noon finally arrived, I would bolt out the door and haul ass down the 2.1 mile stretch from my office to the nearest Best Buy location. Once I entered the hallowed big box grounds, I would greedily comb the aisles for CDs, DVDs, video games, blank CD-Rs, digital camera accessories. ANYTHING to satiate my bloodlust for consumerism.

If this story rings familiar for you, your Uncle Grambo has good news. The cycle CAN be broken, my fine feathered FOWs. For me, a physical move of both office and home locations played a substantial role in helping tame the beast within. But tell me, dear friends, how do I stay on the wagon when one of the most plentiful New Release Tuesday crops in eons has arrived? Today marks the release of Guster's blindingly brills new long player, "Ganging Up On The Sun" (see my glowing review); Luna's "Best Of" comp (featuring an appropriately understated title); the "Tell Me Do You Miss Me" DVD (chronicling Luna's farewell tour and final days as a band); and last, but not least, "Failure To Launch (Special Collector's Widescreen Edition)" (alright alright, you TRY resisting the horse-faced whimsy of SJP as she nags the bare assed Terry Bradshaw, I darez ya!).

The last selection above aside, nothing sounds better to me at this very moment than a blissful, worry-free hit of 90 day no interest credit spiked straight into my veins. Making matters worse, my drive out to the Roch tonight (for a Charity Wine Tasting Shindig at the Royal Park Hotel) will take me directly past not one but TWO Best Buys. Please pray for your Uncle throughout the day and through the eve, as I will need the strength of the entire FOW Nation to get through today still clean and sobes. Marsbars.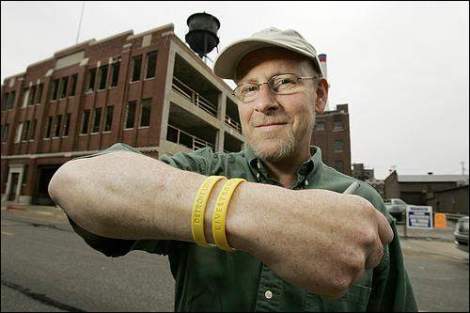 posted by Uncle Grambo |
---
Monday, June 19, 2006

Your Uncle Grambo was the recepient of some unbelievably ridiculous good news on Friday afternoon. Well, that's not exactly true; I had been tipped off a week or two prior, but chose to keep the news close to my vest because of a superstitious fright that revealing it might unleash some negative jinx action. But when the press release hit my inbox on Friday afternoon that whatevs.org had officially been selected by Entertainment Weekly as one of the Best 25 Entertainment Websites (!!!), I let out a primal scream that would've made Bobbie Gillespie proud.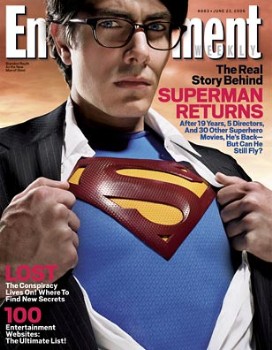 I mean, are you freaking kidding me? Entertainment Weekly thinks that whatevs.org belongs in the same conversation as internet behemoths like the IMDB, YouTube and The Onion? That the website I hand-coded after reading Creating Web Pages For Dummies (no joke!) while I was bored out of my gourd after getting laid off from a shitty dot-com is on the same playing field as sites that have multi-million dollar budgets and talented staffs like AOL Music, People and Slate? And the fact that my name will forever be listed in print in an issue of my all-time favorite magazine (might I add, directly beneath a picture of Tom Cruise and Katie Holmes)? Blown away does not even BEGIN to describe the feeling.


Don't worry, your Uncle Grambo isn't the type that's going to start believing the hype or drinking the Kool Aid or [insert the cliché of your choosing here]. Better still, I'm not going to pull a Gwynnie and start tearfully thanking the calvacade of people who have influenced, inspired, supported and assisted me in putting together this here weblog for the past four years and change (that list is long and distinguished, just like my johnson). But I would like to take a moment to thank the really good people at Entertainment Weekly (esp. J.P. Mangalindan, who interviewed me for a sidebar feature that ALMOST made the print version) for selecting whatevs.org as one of their favorite sites on the vast expanse of The Internerd™; I am truly humbled and even trulier honoured. And I'd also like to congratulate my friends Scott Stereogum, Mark Lisanti and Maud Newton for also snagging themselves well-deserved spots on the list.


It should also be noted that your Uncle Grambo was asked by EW to submit a short list of my own personal fave exit ramps on the Information Superhighway. I submitted a list of eight, three of which actually made the magazine. For the record, here's my unabridged list (all of which you should've bookmarked LONG ago):





And, I guess, that's that. Thanks to each and every member of the FOW Nation for their continued support throughout the years. Believe you me, without your patronage, this site would've gone down faster than a shotgunned Bud Light. All the best, bovs on each of your respective tees, and here's to Four More Shmears!

posted by Uncle Grambo |
---