Friday, June 02, 2006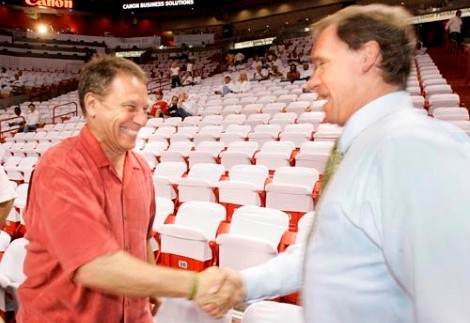 Your Uncle Grambo hates to say that your Uncle Grambo told you so, but what the fuck??? How do you get by shooting 33% in THE very last game of the season? Here's how ... Chauncey laid an egg (3 for 14), `Sheed didn't give a fuck (4 for 12 in 42 minutes !!!)and Rip has a gimpy ankle. I guess it just goes to show, despite his age and lack of overall experience, how Tayshaun goes is how the Pistons go. Who'd a thunk it?

So what next? Two months ago, breaking up this team seemed unthinkable. Now it seems necessary. Of all the starters, only Chauncey and Tayshaun remain untouchables. Big Ben seems like a "must-trade" (or, at the bare minimum, a sign and trade). The Heat exposed B. Wallace for the Playoff Fraud that he is and the Playoff Fraud that he will remain (until he figures out how to shoot free throws). As for Sheed and Rip? They still seem capable of bringing it, but your Uncle Grambo wouldn't be opposed to shaking up the team at this juncture. Face it, folks ... the 2003-2004 season was glorious, but this Pistons team is no more a dynasty than were the `94 Rockets. To quote James Hetfield, it's sad but true.

So, I have a few other general topics to discuss with all y'all FOWs out there on a Friday nizz...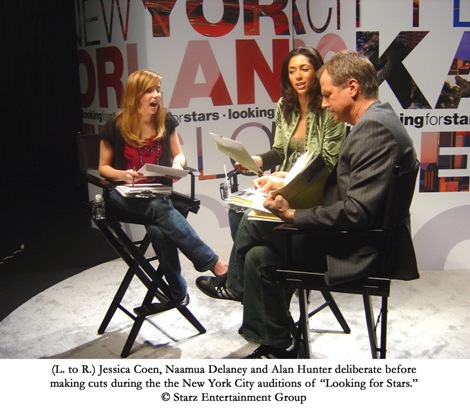 posted by Uncle Grambo |
---
Tuesday, May 30, 2006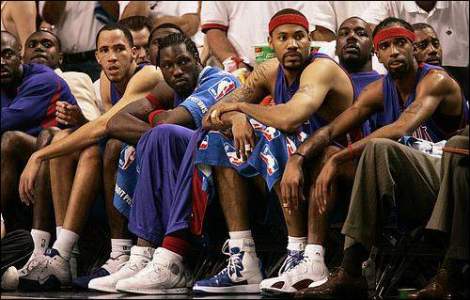 And you may find yourself /
paraphrasing the Talking Heads.
And you may ask yourself /
"What the hell happened?"


Two words for ya, bucky: Flip Saunders.


Perhaps more than in any other sport, it takes incredibly sound coaching to succeed in the NBA postseason. During the regular season, basketball coaches aren't really required to make significant adjustments from game-to-game. Almost all of a team's offensive and defensive strategies are implemented by the coaching staff during the pre-season, and then tweaked ever-so-slightly as the season progresses (depending on matchups, injuries, etc.). Hence, talent tends to rise to the top. But once you cross into a succession of seven-game series (where the element of surprise is taken away), a spotlight is shone on a team's coaching staff and their mettle is revealed. And once Mike Brown (and then subsequently Pat Riley) managed to cross the proverbial moat that protected the Pistons' castle, they quickly found out that all you had to do to gain entrance to the castle was knock politely on the front door. And who's to blame for this faulty security? Flip.


Yes, Flip played a sizable part in the Pistons' success during the regular season. He opened up the offense, which led to a 35-5 start and certainly helped four Pistons make this year's All-Star team. But there is no denying that, at the same time, he failed to gain the respect of the players who make up the core nucleus of this team. Great coaches have to be act more like good fathers than they like good friends; that said, don't tell me for one second that any of the players on that bench would even DREAM that Flip would threaten to bust out a belt if they didn't behave. Witness the way that the coaching staff has engaged in bickering with starters like Big Ben, Sheed and even Tayshaun (!!!) in the media.


Clearly, this lack of control in the regular season perpetuated the classic scenario of inmates running the asylum. The Pistons took on the traits of all the teams that they resented while they were climbing to the top in `03 and then again in `04; they grew a sense of self-possessed entitlement. And unless your talent is just WAY better than everyone else in your league (like, say, the Edmonton Oilers of the early to mid `80s), teams that bear these kinds of personality traits have nowhere to go but down.


It's all very "Once In A Lifetime" of them, isn't it? And although it pains your Uncle Grambo immensely to say this, it might just be time for Pistons fans to let the days go by and the water hold them down. For certainly, this is not our beautiful team.


UPDATE: Free Darko thinks the Pistons downfall is due to a mixture of pride, sloth and no Larry Brown; True Hoop is on the record saying that "something inside (the Pistons) has broken, and we might not ever know what it was." [second one via Deadspin]

posted by Uncle Grambo |
---