Thursday, April 17, 2003

oh no. this is just great. now there's going to be burning couches in Baghdad and all the coke you can blow in Umm Qasr! the only possible good thing that can happen from this is a Jersey Giant in Nasiriya! sparty on, Saddam!


Michigan State president to aid in reconstruction of Iraq (a breaking story from today's Freep)

posted by uncle grambo |
---
who's birthday is more important this weekend? our Lord Jesus Christ or Peabs? the answer is schmobvs ... PEABS!!! the following email invitation comes from JP McKrengels and is extended to any FOWs who are ready and willing to ess the birthday boy's dee.

---

Subject: Shameless Self-Promotion Part II
To: GKVibe, markdgraham@yahoo.com, E-Dubz, Zachamundo, Seantizz, The Gorilla, Friggedy, JenRio, Damore, The Profet, APLarcadia, David CopperKrengels, Pieps, Danny Pesto
From: JP McKrengels
Date: Thu, 17 Apr 2003 12:02:20 -0400


No I'm not having another birthday... not until next November. This time this email is being sent to invite you to celebrate the 26th year of Matthew Peabody being alive. We'll be celebrating in style in the D... cause we all know that Matt loves the D... mostly in the A. Matt couldn't send this email himself because he was "not going to be around a computer all day dude..." But mostly because he's worthless prima donna... So I'm sending it in his stead. Per usual Peabs will be totally effed before dinner... and insult and embarrass everyone of you. I for one can't wait. We'll be dining at Mavericks and then heading to 5th Ave.


Where: Maverick's Bar & Grill on Woodward
When: Saturday April 19, 2003 (not sure on exact time call Peabs)
For What?: Dinner and drinks..
Where After?: 5th Ave CoPa immediately following din-din
Directions to Mavericks: I think it would be easier to just tell you where it is and let you find your own way there...It's on the East side of Woodard between Congress and Cadillac Square (2 Blocks North of Jefferson just North of Congress). Park anywhere you can... the bums will take good care of your vehicles... they're my peeps.. we're tight... they may try and sell you a very small American flag on a tooth pick for a dollar though... that purchase will be up to you.

---
posted by uncle grambo |
---
the following voicemail was left for your Uncle Grambo on thursday, april 14th @ 7:35 am from the illustrious Coach Glinka:

"red wings ... more like DEAD wings!"

posted by uncle grambo |
---
it's time to Slavercise! only in NYC would they offer a combination sadomasochism / fitness class run by a dominatrix named Mistress Victoria. according to Reuters, Mistress Victoria promises that, "If you don't keep up, you get punished. You're here to suffer. I expect complete obedience, or I'll give you a good spanking." riiiiight.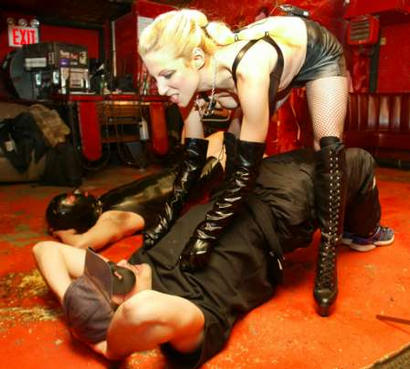 posted by uncle grambo |
---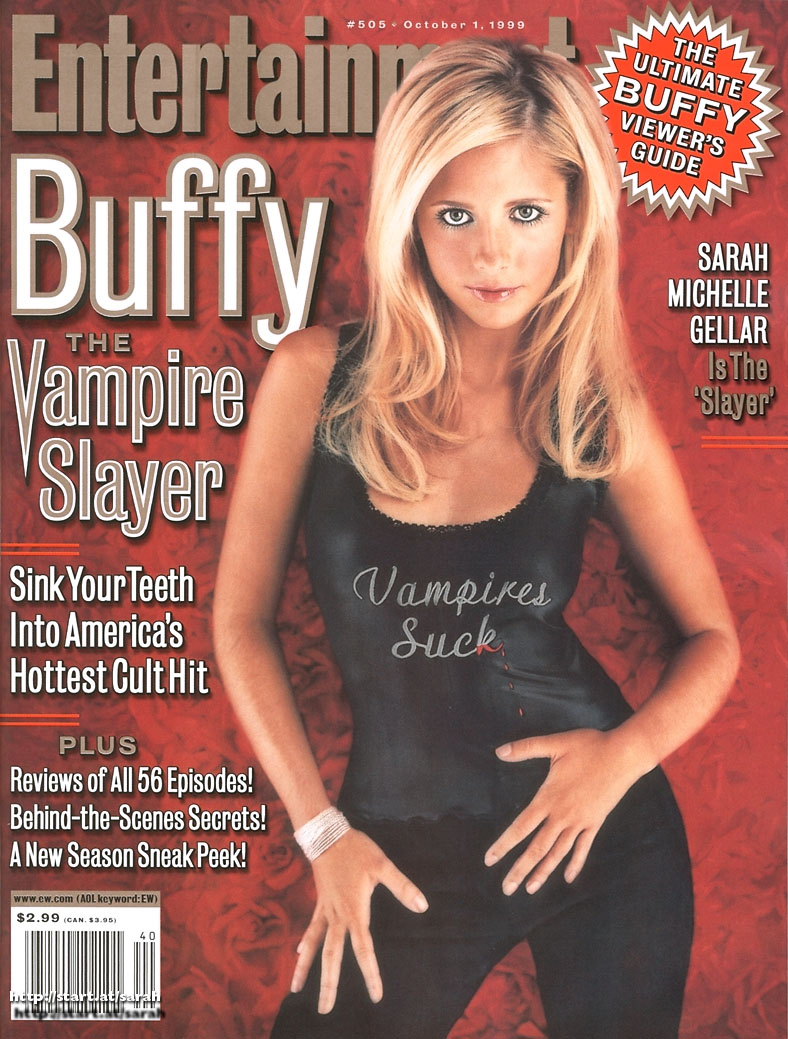 posted by uncle grambo |
---
best news i've heard in ages. Fiona Apple at Work on New Album. with Jon Brion, no less! so best...


freakin' Harry Potter will be raving til dawn when he hears this news. "Chamber Of Secrets" moves 6 million (!!!) DVD and VHS units in its first day of release.


since when is this show still on the air? NBC's 'Ellie' Strives to Break 'Seinfeld' Curse. i thought for sure that this Julia Louis-Dreyfus sitcom got cancelled like 18 months ago or something...


and even though I've already tried to persuade Hollywood to boycott the Cannes Film Festival, this year's line-up sounds pretty hott. despite the fact that QT's "Kill Bill" won't be ready in time, the festival's premieres sound awfully tigs. you've got the new Coen Brothers flick ("Intolerable Cruelty"), the new Wong Kar-Wai (director of "In The Mood For Love"), the directorial follow-up to "Buffalo `66" from Vincent Gallo called "Brown Bunny", and new films from the likes of Sofia Coppola, Gus van Sant, the legendary Ingmar Bergman and possibly even Bernardo Bertolucci.

posted by uncle grambo |
---
Wednesday, April 16, 2003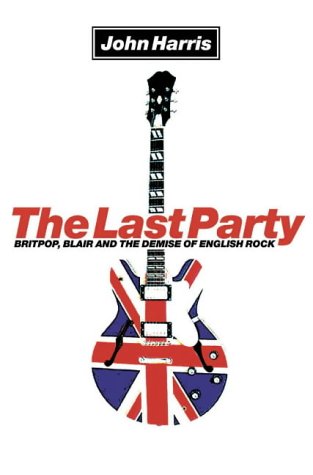 ah, Britpop™. how i miss thee. thankfully, it seems that we've reached a point where we can look back and critically evaluate the scene, which is exactly what British author John Harris has done in his upcoming book called "the last party: britpop, blair and the demise of english rock." an excerpt from this book that focuses on the love triangle betwixt Justine (of Elastica), Brett Anderson (of Suede fame) and Damon Albarn (Blur ... obvs!) was just published in London's Guardian newspaper and was supremely tigs, if i do say so myself. and if you take the time to cruise over to Amazon.co.uk, you'll see that the book will be garnering an overseas release on May 5th. i say "worth a pre-order."

posted by uncle grambo |
---
remember, "liz phair" will be in stores on june 24th!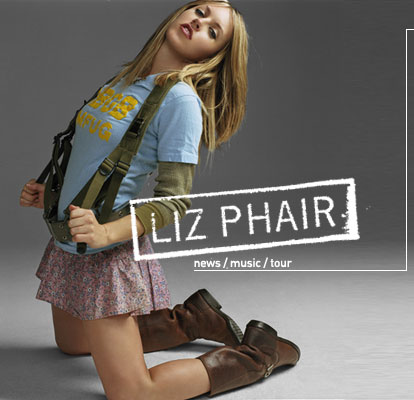 posted by uncle grambo |
---
that the Wacko Jacko baby dangling incident was foreshadowed over thirty years ago in the famous shots of The Beatles at EMI Studios in London! this is some serious Nostradamus buzz!

posted by uncle grambo |
---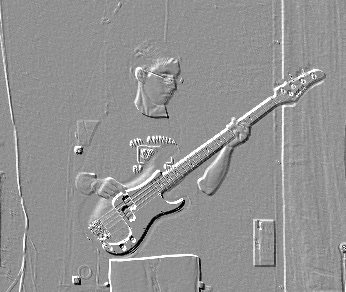 have you ever wished that The Gorilla had his own column on Glamorama? probably not. but, if you did, now your wish has come true !!! click on through for the debut of a new column called "Magnanimous Distortions: Take The Gorilla's Hand As He Leads You Through Today's Scary and Complicated Media Circus." this month's topic is simply called "Sell Me Some Crap!", and it revolves mainly around the hot topic (did somebody say Hot Pockets?) of celebrities and politics, taking time to stop off at destinations such as borrowed interest and celebrity as social currency. all kidding aside, congrats to both The Gorilla and Kegzies for a job well done ...

posted by uncle grambo |
---
so i bought the new Whirlwind Heat album yesterday, based mainly upon Miss Modern Age buzz. it's got good "genes", so to speak. produced by Jack Whizz and engineered by Brendan Bizz, i figured that i was in for a real Detroit treat. but when I read that Jack called them "the next Devo" or something like that, i should've known better. devo sucks. yes, even "whip it." you know what sucks even more? this new album! some say unlistenable. some say "where the eff are the melodies?" some say totally Durst. when Whirlwind Heat asks "do rabbits wonder?", i answer by saying, "yes, they wonder how you can suck so hard." i'd rather see a bunch of SARS patients inject themselves with syringes filled with Orange Tang while they watch "M*A*S*H" reruns than to ever listen to this album again. sids.




(editor's note: i know this post is going to destroy any "indie cred" that I had built up with the FOWs, but I feel like it's my duty to warn off youze guys who might be thinking of making a purchase. worst)


on a positive note, local faves THE PRIME MINISTERS will be dusting off their instruments and playing a gig at Grosse Pointe's own Tap Room on Friday, April 25th. be there or be SARS. guaranteed best!

posted by uncle grambo |
---
revealed in Yahoo Mail this morning!

---




From: "Peterson, Matthew"
To: markdgraham@yahoo.com
Subject: (none)
Date: Tue, 15 Apr 2003 18:02:51 -0400


what is the deal with all the hype over this school-boy rock, london-based, hip-shit band screaming over all three chords they muddle through .... give that piece of shit yellow-stripe band a rest on my favorite web site, WHAT EVS!


---
EDITOR'S RESPONSE: are you talkin' bout The White Stripes? that's my assumption, but after your mixed metaphor of "piece of shit" and "yellow-stripe" (if they were truly a piece of shit, wouldn't that make them BROWN stripe?), I'm not so sure. you need to visit my boy Kegzies' wonderful, anti-Stripes website, known simply as Glamorama. he spouts vitriol at Jack and Meg all the tizz. but because i'm an avid fan of constructive criticism, i appreciate your suggestion to tone down the Stripes Hype. howevs, I still find myself enthralled with "Elephant" and I'll likely talk about it from time to time in this space. so there you have it.

yours in piping hottness,
-uncle grambo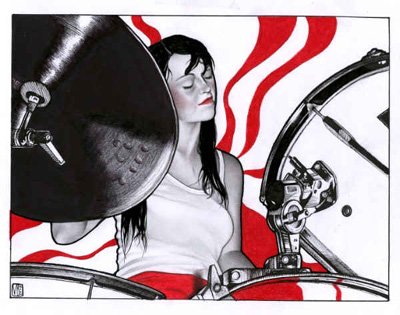 posted by uncle grambo |
---
Tuesday, April 15, 2003

due to a glitch in my Blogger software, I was unable to update my "Adventures In Disposable Income" to match today's lunch run to Besties. first off, I successfully dodged an encounter with Shirley Au-My-Worst-Ever whilst picking up my Kelly Clarkson CD. phew! but here's a rundown for y'all of the dollas dropped approximately 22 minutes ago...

(1) "spirited away" dvd

(1) "family guy" dvd box set

(1) kelly clarkson "thankful" cd

(1) whirlwind heat "do rabbits wonder?" cd

(1) interpol "turn on the bright lights" cd

(1) the kills "keep on your mean side" cd

TOTAL: $107.00
posted by uncle grambo |
---
so i opened up my Yahoo Mail this morning and found a message from the eternally sexxxy GKVibe. there was no subject line, just a one word message ("Hotness") followed by this link. obvs it was a link to a Netscape Gallery featuring images of the lovely nymphette known as Amanda Bynes. obvs i took a few moments to scroll through the various photos, when all of a sudden I stumbled upon pure controversy! included within the Bynes Gallery was a picture of the equally hott Michelle Trachtenburg, who you might know as Dawn on "Buffy" or from "Harriet The Spizz." what kind of idiotic moron could get these two confused? granted, they're both hott, sexxxy and not-quite-legal, but STILL! do some research, Netscape fool! no wonder your share of the browser market peaked in like 1991 when there were 28 people with internet access! fools! your lack of buzz is making me thirsty!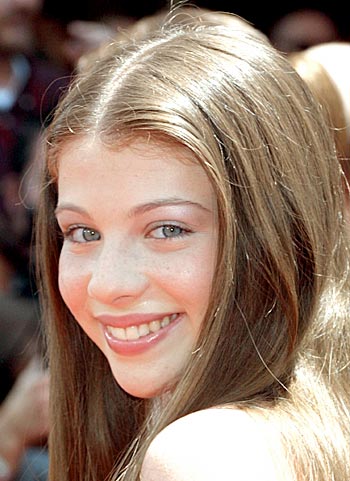 posted by uncle grambo |
---
are they the most underrated foodstuff product of all-time? they just might be. "what're ya gonna pick? HOT POCKETS!"


anyway, there's quite a few events happening in the world of Pop Crizzy so I better just jump right in. according to movie columnist David Poland, "the Summer of 2003 is going to be the best movie summer in a long, long time." i think that summer officially began this weekend with the release of "House of 1,000 Corpses" (BEST!), but some of the big tentpole movies coming down the pipeline include "The Matrix Reloaded", "The Hulk", "T3: Rise Of The Machines", "Bruce Almighty", "X Men 2", "Charlie's Angels 2" and "Pirates Of The Carribean." and there are definitely some smaller, buzzworthy projects to hoot about: "The Italian Job", "XX / XY", "Identity", "Winged Migration", "A Mighty Wind", "Laurel Canyon" and "The Good Thief" to name just a few. ooga chaka.


this has been a good month for magazine aficianados like myself. you know me, the periodicals are my shatters tatters boombalatters of every trip to Borders and Tower. while The Believer has proven itself to have mixed buzz (some articles are just way too academic to deal with), the launch of Radar has former readers of Talk all in a tizzy. while the inaugural issue of this magazine that celebrates (and attacks) all things trendy is said to be a mixed bag of buzz, the launch looks promising for pop culture junkies. it should be on newsstands locally any day now. if you see a copy somewhere, please let me know. hottness.


while The Grizz attacks this next article as being "the textbook case of what you do when you can't land an interview", I enjoyed reading the oral history of The White Stripes that appeared in this Sunday's Freep. it's mighty long (I've been told it's close to 150 inches ... almost as long as my D!) but worth the time.


Morrissey fans rejoice. NME.com reveals that The Moz will be releasing an album for a new project called "Under The Influence", by the same people responsible for the famous "Back To Mine" series of chill-out comps (if you haven't already, check out the EBTG, New Order and Groove Armada entries in that series). except for this series, artists are asked to compile tracks that influenced them. in this case, Mozzer selects tracks from acts like The New York Dolls and Nico. the collection has a tentative release date of May 26th across the pond. point yr browsers to Amazon.co.uk and look for the pre-order if yr interested.


and last but certainly not least, there is a new lawsuit that is making my blood just boil. two longtime Visteon employees are suing Ford and Visteon for age discrimination because they feel that the combination of their age (both over 50) and their lack of education (neither have undergraduate college degrees) makes them "unpromotable." well no shit! it's called hitting your peak, fuckos! and the worst part about this lawsuit is that both of these guys work on the line AND MAKE OVER $100,000 A YEAR, IN ADDITION TO SO-CALLED "FRINGE BENEFITS"! seriously. only in America can you earn over $100K a year without having even gone to college. and these guys have the audacity to call out their employer because of decisions that they made in their lives? who ever stopped them from getting a college education? shit, i'm going to peak at my job in the next five years if I don't get a mf-in' MBA! i won't even be 33! what kind of world do these basts live in? Durst evs! and the Durst part about it is that I'm sure these maalfackles will probably settle out of court for millions of dollars, which is straight up SARS mixed with a case of SIDS.

posted by uncle grambo |
---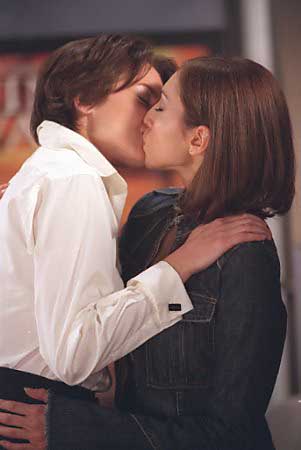 many of us in the Detroit community are blessed to have a four day weekend coming our way. well thanks to the head honchos over at ABC, there might just be a reason to turn it into a five day weekend! on the episode of "All My Children" airing on April 22nd, daytime television viewers will see their first on-screen lesbian kiss! according to reports, it comes in a scene featuring gay teen character and her new friend who "in a moment of truth and true love ... comes to terms with her feelings." heh heh, they said "feelings."


(thanks to Glavzies and JayGray for forwarding this along!)

posted by uncle grambo |
---
Monday, April 14, 2003

or just very, very, very, very round? developing!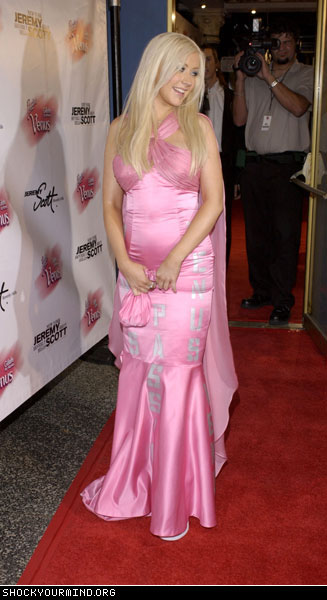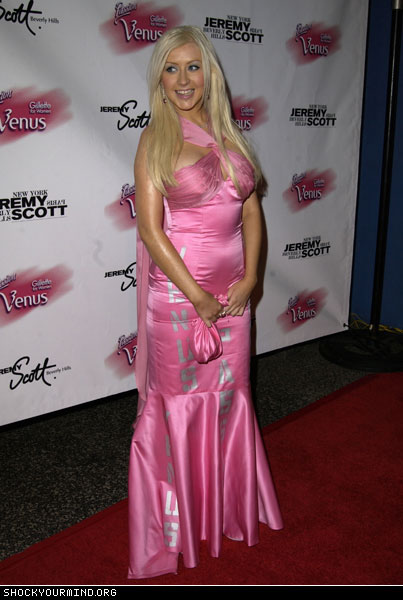 posted by uncle grambo |
---
if you still thought Beck was cool after Wayne Coyne flamed him in the March issue of Esquire, get a load of this headline from Pitchfork:


Beck Tours with Dashboard Confessional, Grabs Guest Spot on Next Macy Gray Album


i can't think of anything more SARS. ever.

posted by uncle grambo |
---
nice athletics program. is there anyone in the football program who isn't a substance abuser?


"Wide receiver Charles Rogers, expected to be one of the top picks in the April 26 NFL draft, tested positive at the scouting combine in Indianapolis for a drug masking agent, sources told ESPN's Chris Mortensen on Sunday." (from ESPN.com)

posted by uncle grambo |
---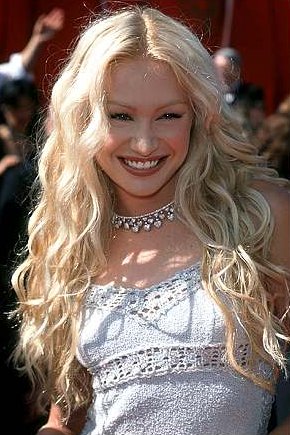 by The Giors

We all have our things, those things that just get us for one reason or another. For Uncle Grambo it was Cindy Crawford, for The Grizz it was Donny Baseball, and for Mr. Short it was counting fly's. The Giors has just stumbled upon something that he has a "thing" for. That thing just happens to be the underrated and stunning Portia de Rossi. FOW may know her from her roll on "Ally McWorst", "Stigmata", or perhaps in her motion picture debut in "Sirens". Now that everyone knows everyone else, The Giors would like to extend a question to all of you. Why is Ms. de Rossi so underrated? Why doesn't she get the hotness buzz that she deserves? Maybe it's my personal taste, but I think that she is one of the hottest actresses in the bizz. Where did all this come from? I was watching NBC's "Mr. Sterling" (because Jenna Jameson had 3 guest appearances, how best is that) when Portia is introduced to the show playing a Hollywood starlet with a political agenda. Her character is mediocre at best, but her performance and her insane hotness are off the chizzart. Is it the whole Australian thing?…are we only accepting Nicole Kidman into the hot Aussie club? I've included some pics, please let The Giors know if it is just him, or if the rest of the FOW share in the praise of the beauty that is Portia de Rossi.

---



[EDITOR'S NOTE: Dear Giors - Thank you for your submission. Your rants are always entertaining and humourous to me and, hopefully, The FOW Nation. Your appraisal of Ms. de Rossi seems to be fairly accurate, other than you missing one tiny detail. DUDE, SHE'S A TOTAL LEZ! Yep, she hangs with other famous lesbians like Rosie O' Fat, Melissa "David Crosby Jazz" Etheredge, Ellen DeGeneres and Al Bundy's Next Door Neighbor. Hence why mainstream America hasn't fully embraced Portia. Don't get me wrong, your Uncle Grambo appreciates a hott lipstick lesbian as much as the next guy, but that tends to limit the amount of roles that you can get in Hollywood to Skinemax flix. And even before that admission, I have to admit that I never was really into PdR. I mean, it was hott seeing her embrace her sexuality and get nude in "Sirens" (so much Elle MacPherson buzz!), but then she caught some sort of anorexic buzz from Calista McBeal and turned super skinny. And that long ass mane she sported was equally Durst (even though she landed a short deal with Pantene because of it). So there you have it -- a full-on disagreement about PdR's alleged hottness.]

posted by uncle grambo |
---