Tuesday, April 11, 2006
First things first. This is hardly news, but there's only one possible way that the American Broadcasting Company could field a WORSE NBA pre-game analysis team on Sunday afternoons than Dan Patrick, Scottie "I've Got A Headache THIS Big And It's Got Inadequacy Written ALL Over It" Pippen and Mark Jackson. And that would be if the suits at ABC got all blown out on NyQuil and Oberto on a random Sat night and decided to eff all broadcasting rules and regulations and air an unedited menage à durst featuring Carrot Top, Roseanne Barr and Bill Walton.

A prime example of their redonkulous incompetence was their redonkulous over-emphasis on Ben Wallace's oh-so-minor digression on the bench during Friday night's meaningless loss to the Whore-Lando Magic. I mean, fer Chrissakes, on Sunday morning's pre-game show, Mark Jackson said that The Pistons organization should suspend Ben Wallace for acts of insubordinance. This coming from a guy who choked relentlessly in more playoff series than any New York Knick or Indiana Pacer fan would EVER care to recall. What gives?

At the end of the day, DetNews beat writer Chris McCoskey got it right (as he does, every single farging time). This incident, which the national media tried their darndest to blow out into a national story, had very little to do with anything OTHER than the captain of the Detroit Pistons trying to break his team out of a mental slump. Ergo, it's important that you, Mr. (or Mrs./Ms.) Detroit Pistons Fan, doesn't do anything over the next fortnight or three to distract the team from their goal of winning another NBA championship. Whether you're watching the games at O'Tooles or at the Palace, be sure to stand up, clap loud, pound your thundersticks and drink your quiet juice ... The Pistons are going all the way.

Senor Spielbergo has plans to produce his own version of Project Greenlight. Somewhere in Silver Lake, Gulager is licking his chops.

A "scumbucket" is a "used condom"? Who knew?

So it's probably been a long-time since any of you thought about The Stills. Which isn't wrong, necessarily ... "Logic Will Break Your Heart" was released way back when during the fall of `03. I don't know what you were doing then, but your Uncle Grambo's lifestyle has certainly undergone some major alterations in the interim. It's not out of bounds to admit that times have changed; we've all gotten a bit older (and hopefully a bit wiser). So, with that retrospectively in mind, I guess it wasn't THAT much of a surprise to find out that last night's show in Detroit was downsized (at the last minute) from St. Andrews (capacity 1,300ish) to The Shelter (capacity 500ish).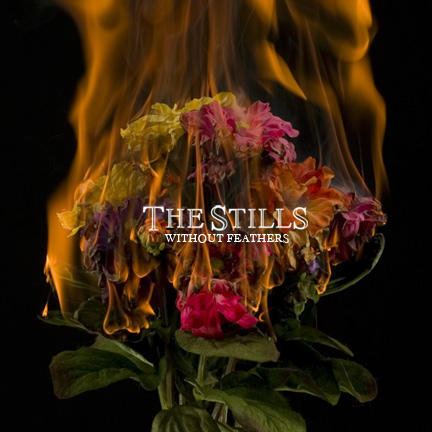 The good news, my fine feathered FOWs, is that The Stills put on a hellafine live show that more than made up for the downsizing distraction. While your Uncle Grambo isn't quite sure what drove them to move from a more shoegazer-y contemporary of Interpol to a buncha Springsteen (circa `75) worshipping Canucks, I can say that the transformation resulted in a live show that knocked my knickers for a loop.


I'm not sure what this near 180 shift in musical direction will do for their short term success and record sales, but I can guaran-god-damn-tee you that the strength of this record and (hopefully) this tour will ensure them major label buzz for their next three or four LPs. Songs like "In The Beginning" (mp3) and "The Mountain" will resonate equally well on your iPod and your car stereo for months (if not years) to come. And despite playing a set that was weighted heavily towards songs that won't be commercially available for another few months, both girls (The Senator, Heer Emily and S. Bruce Lee) and gents (yours truly) left The Shelter feeling like we got more than our moneys worth.


And, if you're fortunate enough to catch them live over the next few months, be sure and stick around for their encore. Last night, these crazy Canucks managed to pull off a set-closing mash-up of "Born To Run" and "Love & Death" (track 4 off "Logic") that blew your Uncle Grambo's Budweiser-addled mind into near oblivs. If it wasn't for the good people who manufacture Aquafina by the liquid ton, I might have passed out right there forevs on the floor of The Shelter. Honestly, do yerself a faves and pick up their record in June (if you can't find it on The Internerd™ before then) and be sure to catch them live when they roll through your town. Bow.


Kevin Smith comes clean about the substance abuse issues that have plagued Jason Mewes for years. Pretty ballsy. Here's hoping that Jay keeps it straight.


"Considering, the baby's lucky he wasn't named 'The Scientist.'" — The Grizz, on Gwynnie and The Geography Teacher's decision to name their new baby Moses.


And yes, I'm sure you've all heard by now that Proof had his life cut tragically short during a gunfight on Detroit's East Side earlier today. It's a horrific loss for both the city of Detroit and the local Hip-Hop community. Here's hoping that the wheels of justice work swiftly to put those responsible behind bars. RIP Big Proof, 1973-2006.

posted by Uncle Grambo |
---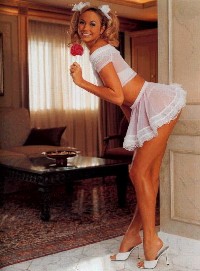 So your Uncle Grambo threw up a post a few weeks back which garnered surprisingly little reaction from the FOW Nation, considering the subject. I mean, Stacy Keibler's legs ... has there been a more newsworthy mainstream revelation in all of 2K6? I think not (with the possible exception that Judas wasn't a traitor after all¹). This questionably NSFW clip from UselessJunk.com should pretty much prove my assertion from March 12th. Best gams of the aughts, possibly evs.


¹ The angle that the major media has been failing to address is the following: What does this ultra-crazed reveal do to the legend of Bobby Dylan and the Royal Albert Hall show? Think of the downstream for a second here, bitches. Does this render The Hawks (aka The Band) a bunch of geography students? Would history have turned Marty Scorsese into nothing but a predecessor of Alek Kesishian? Could it have made Lauryn Hill a back-to-back Album Of The Year Winner (and therefore the most celebrated musical artist of the `90s)? The only answer is thus ... Whoa.

posted by Uncle Grambo |
---
Monday, April 10, 2006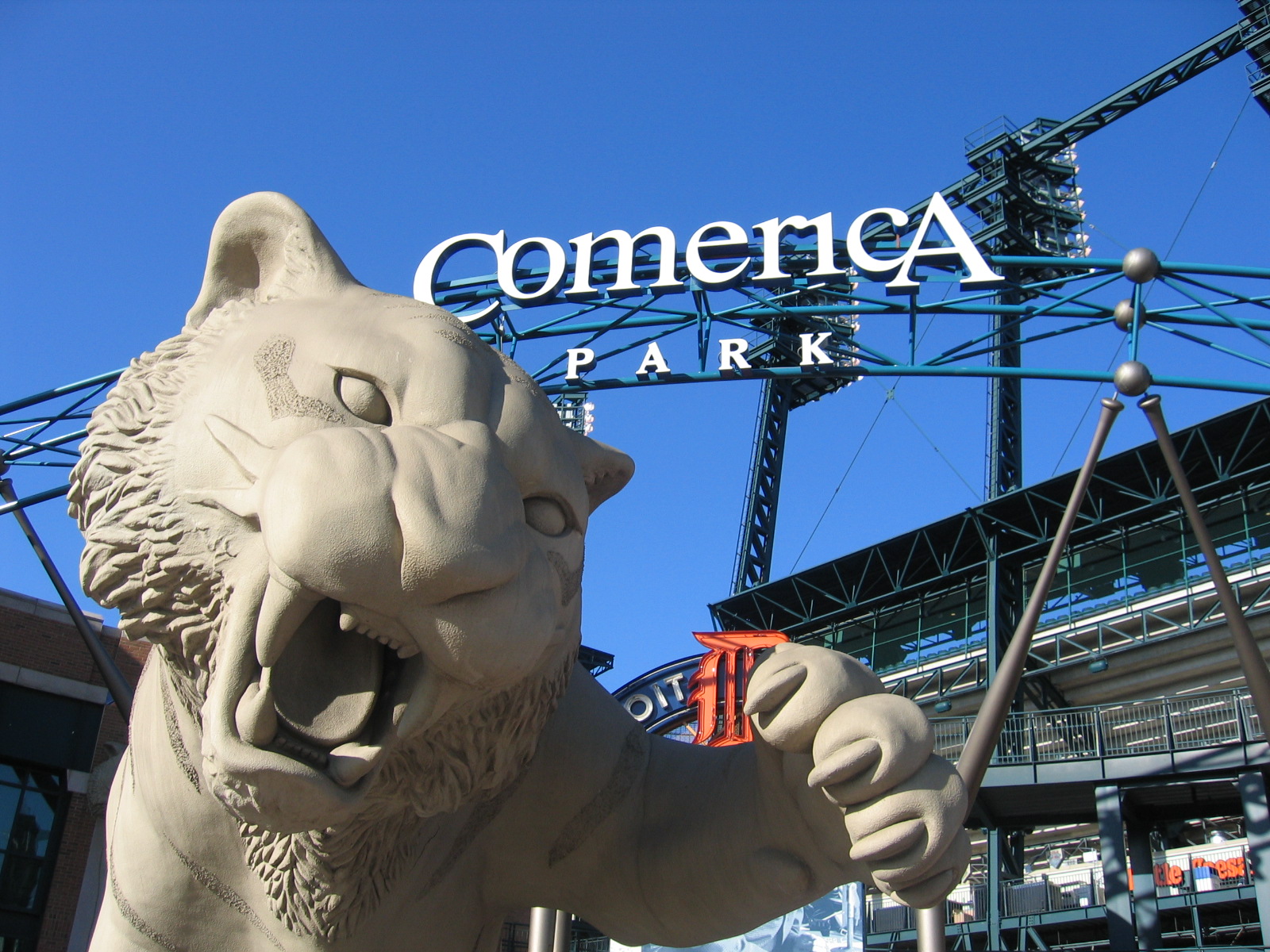 Or, at least that's what happened to me the LAST time your Uncle Grambo went to Opening Day at the CoPa. Here's hoping that it doesn't happen in 2K6. And with the Tigers racing to a 5-1 start and a forecast of 63 and partly sunny, I'm betting it will be a day of EPIC proportions. Grambo out!

posted by Uncle Grambo |
---