Friday, July 02, 2004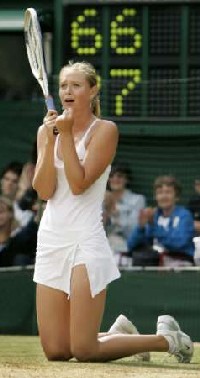 "...it's like a little prayer. i'm down on my knees, i wanna take you there." various reports out of London have speculated that Maria Sharapova's post-match sing along to the best song about blowjobs ever was dedicated to your Uncle Grambo. i am here to neither confirm nor deny these reports. howevs, through my agent, I am issuing the following statement to the press and the 'razzi ... "In the immortal words of Noah Baumbach, I'd sure like to ace her deuce (if you get my meaning)." but then again, I suppose that the sentiments of Otis would also be applicable ... bovs.

urgent memo to Hollywood (and specifically Jerry Bruckheimer): Keira Knightley is ok with on-screen nudity! someone get a juicy script to her management team, STAT! gotta strike while the irons are hott!

gotta heart those cheeky Brits. Streaker buzz revealed yesterday at WimbleBest. NSFW, natch. wonder how long it'll be until this, er, "top-heavy" brunette lands on Page 3? my guess is one day.

Stereogum reports on a recent trip to the movies for Brit Brit and Federwurst. Kevin: "Get me some Twizzizzlers? I only gots two dollars." Britney: "There's Cheetos and Red Bull in my purse babe. We can share."

in unrelated incidents, Ja Rule and Savion Glover both busted for pot possession in NYC. no word on whether or not The Dell Dude was involved in either incident.

apparently just as distraught over the retirement of Peabs as the rest of us, Bill Cosby throws yet another public hissyfit on the African-American community.

our good friends over at Motor City Rocks are reporting that beer is no longer sold in bottles at The Magic Stick. all beer now comes in cups. first the lame-o crowd at last year's Dando show and now beer in a cup? totally dashboard.

Rob Theakston gets his hands on an advance copy of the new Interpol jawn and subsequently heaps praise on it. holla atcha Grambo, hook me up with a copy!

those sexy motherfuckers at Criterion have struck again. Rick Linklater's "Slacker" streets on 8.31.04. so best.

The Grizz gets up close and personal with Uncle Kracker in a recent edition of The Detroit News. in addish, he reviews "72 and Sunny" in today's papes. shmears.

with that, you can call me Doug cuz "I'm outta heeeeeerrrre." your Uncle Grambo is off to the beaches of South Carolina for a well-deserved week of R & R. i'm going to bring my laptop on the trip with me, but without any real knowledge of the island's capability for high-speed internet access, i can't promise that I'll post with any sort of consistency. i'll try to keep up with the PHC, but i'll be honest with the FOW Nation: the allure of scoping hotties on the beach just barely outweighs sitting inside and surfing Page Six ... what's a brotha gonna do?

but before I go, I would be remiss if I didn't wish a Happy 18th Birthday to Miss Lindsay Lohan. any bets on how long it takes for Colin Farrell to hit them skins? my guess is that the Lusty Leprechaun was waiting on her doorstep @ 12:01 am this morning. hey Colin, here's a piece of advice for ya — never mind that guy hiding in the bushes outside her house, that's just The Thigh Master. he's (relatively) harmless. obvs. [link via The Gravedigger]

stay sexy, peeps.
— Uncle Grambo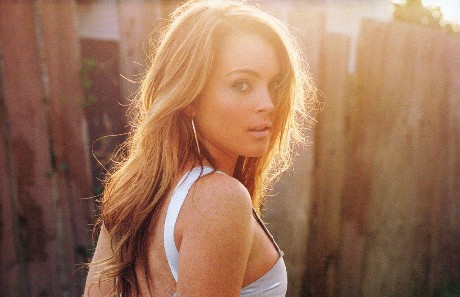 posted by uncle grambo |
---
it's all rumour, innuendo and speculation at this point, but Brando Talk (via the mysteriously named CBS 5 News) is reporting that Marlon Brando passed away at age 80 yesterday in Los Angeles. DEVELOPING!!!

wait, another report has hit the wire. EAT IT, DRUDGE! [via Dee Brown]

UPDATE (12:11pm): here are some great moments in Brando history: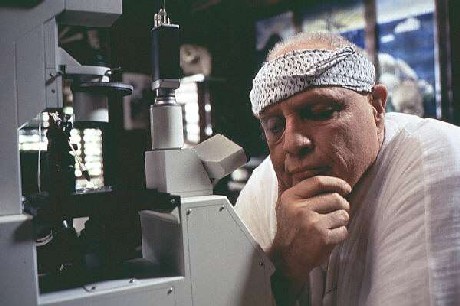 posted by uncle grambo |
---
Thursday, July 01, 2004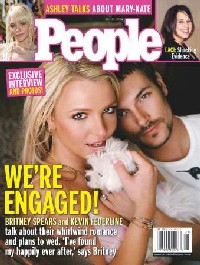 on weekends like this, your Uncle Grambo sure wishes that the magazine industry had an equivalent to Soundscan. mainly because the industry front-runners (People, US Weekly, Star, National Enquirer) will be engaged in a particularily heated battle royale at the newsstand this weekend for the pocket change of chain smoking housewives and bloodythirsty bloggers. Both The Enquirer and Star are hitching their fortunes to the tawdry affair betwixt Scary Kate and Michael Caine, while People landed a coup by scoring the first post-engagement interview with Brit Brit. as far as US Weekly is concerned, who knows — their website is even worse than a Franz Ferdinand message board!

if I were to wager on which gossip rag would do the most sell-through business this weekend, I'd bet the farm on Brit Brit. while the people on the coasts might gravitate more toward the Scary Kate story, the whole spectre of drugs still scares the bejeezus out of folks here in the heartland. lord knows everyone in the fly-over states TOTALLY gets off on love stories, even when it's a skank-filled sham of a marriage. not even Brit Brit's WT proclamations her first marriage was totally "ugh" are enough to turn people away from wedded bliss towards a mountain fulla blow ... ergo, People will likely emerge the champion in this race. personally, I'll be reading all four on my flight down to South Carolina on Friday night ... BOVS! [pic ripped from the pages of Scott Stereogum, natch]

while we're on the topic of The Twizzles, the NY Post tracked down American Media spokesperson Stu Zakim to get his response to the threat of legal action against his company. the Olsen family issued denials that that Mary Kate blows homeless dudes for crack, but that doesn't scare Stu. quote, "If they were going to sue us, they would have done it already. Nothing has come forward and that only reinforces the validity of our reporting. We knew how explosive this story would be, and it's been fact-checked and fact-checked and fact-checked. We have all the confidence in the world that our reporting is on the money." just as your Uncle predicted yesterday.

step aside Helen Thomas, now ESPN is asking the tough questions: Kournikova or Sharapova?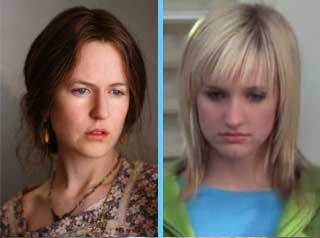 separated at schnozz! check out the similarities betwen big beaked Ashlee Simpson (sis of Jess) and Nic Kidman in her prosthetic enhanced Academy Award™ winning portrayal of original suicide girl Virginia Woolf! all hail Low Culture for this genius revelation.


Is Damon Dash really financing the new Abel Ferrara flick? Buzz.


"It's like 'Jackass' but with naked frat boys." ... pardon me while I puke. "Guys Gone Wild"? er, pretty much the worst idea of all-time. do girls really want to see a bunch of drunk frat dudes getting frisky on camera with hardcore cases of whiskey dick? my guess is not so much, but then again, what do I know?


ever wondered what the difference was between Timbaland and Timberlake? if so, you're either:
A) A socially retarded hermit crab OR...
B) Someone who works at NPR. [via Romenesko]


even more disturbing than last week's Tori Spelling lapdance is this week's Paige Davis striptease. she even shows ass cheeks! kinda sorta not so much SFW. your Uncle used to think that Paige (host of "Trading Spaces") was the cat's pajamas, but then I saw that horrible ad campaign for TCF Bank or whatever where she screeched her way through some tired-ass ditty about totally free checking or some such shite. no buzz. howevs, I must admit that her tees look PLENTY ready to be bovs'd upon. duhvs.


well, looks like your Uncle Grambo won't be ponying up the $50 or so for "Madden 2005" ... the game's soundtrack features "Take Me Out" by Franz Ferdinand.


and before I excuse myself for the day, let me just say that "Before Sunset" is quite possibly a perfect movie. The Grizz, Mandypants and myself hit a press screening last night at the Birmingham 8 and left the theater collectively dazzled by Rick Linklater's latest masterpiece. a more fleshed out review will appear here on whatevs.org this weekend, but until then, enjoy J. Hoberman's review in this week's Village Voice. so effing best.

posted by uncle grambo |
---
HOLLA! Maria Sharapova has reached the finals of WimbleBest after bitch slapping the Stay Puft Marshmallow Girl in a match described by many as "hott semifinal girl-on-girl action" (okay, by "many", I really mean "just me"). all the whatevs.org karma that I've been bestowing on the Russian Minx has seemingly paid off, as SharaBesta rallied from a set and 3-1 down to whoop on Lindsay Davendurst 2-6, 7-6 (5), 6-1. at just 17 years of age, Maria I Wanna See Ya becomes the second youngest WimbleBest finalist in history ... for those of you keeping tabs at home, the youngest finalist to date was the winner of the 1997 Women's Championship, The Swiss Miss (then just 16 years old). major, MAJOR effing buzz. DEVELOPING!!!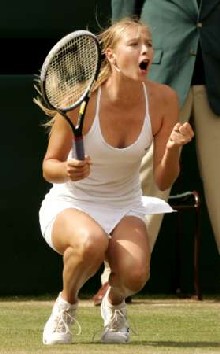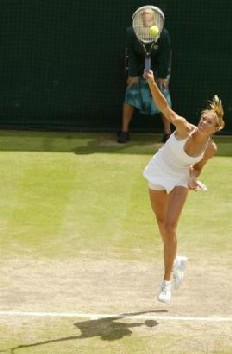 posted by uncle grambo |
---
Wednesday, June 30, 2004

so I've been dutifully reading the new David Sedaris jawn for a week or two, right? while I've been familiar with Sedaris and his work for some time (I've heard him on NPR, read some stories in Esquire, etc.), this is the first book of his that I've actually decided to tackle. lo and behold, check what arrived in my inbox this morning:

From: NAME WITHHELD
TO: markdgraham AT yahoo DOT com
Date: Tue, 29 Jun 2004 22:40:02 -500
Subject: For Shame!


How long have you been reading David Sedaris? My guess is two and one-half years. Don't you think you should give credit to the people who introduced you? Tell me the call numbers for WDET. Who originally had him on his weekly program? How tall is David Sedaris? Where did he grow up? WRONG - not North Carolina. What does his voice sound like? Oh, that's right - you've never driven 400 miles to hear him speak. Do you know me? I think you do. I'm taller than you, I wear a white T-shirt every day and I have sold corkscrews to your father. Good luck.
hmmm, that's a pretty interesting email to receive from a person who I've never met before. it sounds like they know your Uncle Grambo, but I definitely didn't recognize the name of the sender. what kinda jackanapes would hide behind a pseudonym when sending hate mail in my general direction, especially emails that reference my father and "corkscrews" ... what's THAT all about? and come on, it's not like i've ever been laying on the braggadoccio claiming to have been THE person who "discovered" Sedaris. what the dilly? i wrote this person back and I'll be sure to keep the FOW Nation posted on further developments to this story.

while the mainstream media has refused to touch the story thus far, PR flacks for The Twizzles are already issuing denials about Scary-Kate's love affair with Michael Caine, while also non-threateningly promising that their lawyers are "evaluating their options". translation? "yep, she's busted. it's all pretty much true but, in the interim, we're gonna try to salvage the Dualstar Empire." so, in order to keep the press momentarily satiated and off their scent, Ashley Olsen made a few statements to the press in support of her drugged out twin sis. as they say in the biz, developing!

whatever spell that X-Tina cast to enable her "Freaky Friday" switcheroo with Brit Brit is working ... she's looking hotter than evs!

The Village Voice writes up last week's highly buzzed about "Making Out With Ultragrrrl" prom in NYC, featuring a "killer" performance by none other than The Killers (bad pun intended). Sarah sent me a few snaps from the exclusive shindig, at least one of which can be found over at Karen Plus One's site. so hott.

almost as hott is the fact that Wonkette recently linked to The Wit and Wisdom of Martin VanBuren, driving MvB's traffic through the proverbial roof! some say quickest rise from being an unknown blogger to being bookmarked by a member of the Nick Denton cabal evs! does this mean that Ana Marie Wonkette reads whatevs.org? BUZZ!

wait wait wait a second here, the natural order of things is being shaken at its very foundation. you see, bloggers are supposed to aspire to become celebrities, not the other way around! what is happening to our society? you will KNOW the apocalypse is upon us when Al Roker starts raving about Franzia Ferdinand. [via D Digest]

looking for the blog equivalent of a back-alley abortion performed by Alex Kapranos? look no further than whatevs.blogspot.com ... what a bunch of talentless poseurs! i can't believe that they even have the GALL to try and leech from the overwhelming abundance of Uncle Grambo buzz! so durst it's dashboard, what a bunch of effing tourists! Marla Singer would be proud of you, you buncha earwig genitals! [via Thighs Wide Shut]

muggle THIS! the new JK Rowling jawn is set to be titled "Harry Potter And The Half Blood Prince" ... so much mud blood buzz! somewhere in Birmingham, Coach Glinka is frothing at the mouth with anticipation.

Derek Jeter just turned 30. while our lives are often compared in the press, you can be damn skippy that my 30th Birthday Party is gonna make his look like a Styx reunion tour without Dennis De Young.

big ups to The Real Janelle for writing a beautiful review of a recent rain-soaked Ted Leo performance for the newly launched Gothamist Arts.

while your Uncle Grambo is in a congratulatory mood, I'd also like to throw three cheers out to The Information Leafblower for his fantastic interview with Sea Ray guitarist Greg Zinman. hang in there, Rage Kage.

and finally, The New York Times proclaims that Maria Sharapova is "the anti-Anna" ... while Sharapova mania is sweeping the globe, it's important to note that your Uncle Grambo has been on this bandwagon for almost a year. and who could ever forget the priceless photo that GK Vibe snapped at last year's US Open? so much buzz! can't wait to see her whoop on the Stay Puft Marshmallow Girl (aka Lindsay Davendurst) in the WimbleBest semis ... HOLLA! [NYT story via WaltWalt]

posted by uncle grambo |
---
Tuesday, June 29, 2004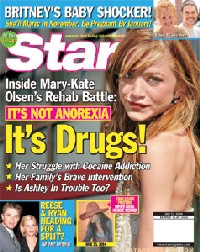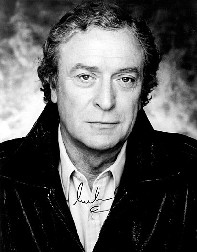 HOLY FUCKING SHITBOX! if ever there was a story that was worth blowing off a "Campaign Analysis Follow-Up Status Meeting", it's this story! as broken by Star Magazine (via Defamer), Scary-Kate has been engaged in a torrid and illicit relationship with MICHAEL FUCKING CAINE!!! can you believe it? i mean, stories had been swirling for months and months and there were rumours that this little trip to rehab wasn't just because Scary-Kate ain't down with pork rinds, but STILL! while everyone expected that Jack and Kelly Osbourne would end up at Promises, whodathunk that one of the Twizzles would go all Pete Libertines up in this bitch???


probably the best part of the story was learning that while a small crew of us were tearing it up in Vegas, MK was being urrrshered off to the Mormon Belt for some hard time in the pokey. with that in mind, probably the worst part of the story was learning that she spent her 18th birthday (6.13.04) all by her lonesome ... you just KNOW that wasn't how she envisioned spending her 18th birthday. all her dreams of a romantic weekend of hitting the slopes with Michael Caine were dashed and you can be god damn certain that her pappy shut down the access to her $150 mills RIGHT quick.


while this story will continue to develop in the coming hours, weeks and months, personally your Uncle Grambo is most excited to see how other celebrities react to this news. you can bet yo ASS that Bob Goen has been frantically dialing Drew Barrymore in an attempt to get her reaction to the news for tonight's "Entertainment Tonight" ... this, my friends, is must-see TV. and I'm waiting with baited breath for the inevitable tell-all, teary-eyed apology on Barbara Walters in a few months. "If there's one piece of advice I can offer up to teenage girls everywhere, it's this ... There are two things in this world that you don't wanna blow: rails and Jimmy Fallon!" lordy, ain't that the truth.


some say best piping hot content since Britney's quickie marriage earlier this year. schmobvs. mary kate + cocaine addiction = best gossip evs!

posted by uncle grambo |
---
dear FOWs in search of PHC,
i gots no time today. spent all morning in a class called "The Customer And The Vehicle Development Process" and I'm booked in meetings until 6pm. look for an update, late evening stizz. pre-Real World finale, obvs. until then, please delight in more WimbleBest buzz, courtesy of the Russian Minx (aka Maria Sharapova) and La Femme De Hottie (France's Tatiana Golovin). if I were at the All-England Lawn & Tennis Club this week, your Uncle Grambo would most certainly show them the PROPER uses for strawberries and cream ... NATCH!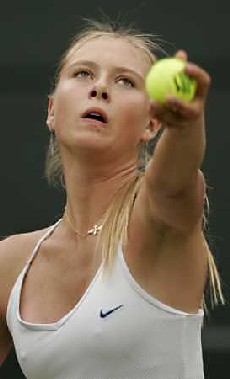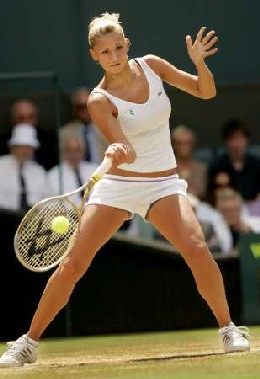 posted by uncle grambo |
---
Monday, June 28, 2004

so your Uncle Grambo skips out of the office for a few hours on Friday afternoon for a golf outing, right? little did I know that some of the hottest PHC to break in YEARS would get released that very afternoon ... yes, that's right, Brit Brit confirmed her engagement to Kevin Federline!!! i mean, who would've thought that our little virginal pop princess Britney Spears would EVER consider getting married at such a young age? i mean, it must be true love, right? when the girl that America holds up as our ideal embodiment of innocence and purity announces that she is going to take this man as her lawful, wedded husband and discard the chastity that she's been so preciously holding onto all these years, you just KNOW that we're in for a storybook wedding the likes of which haven't been seen since the Prince Charles / Princess Di bash back in `81. has there EVER been a happier or cuter couple in the world?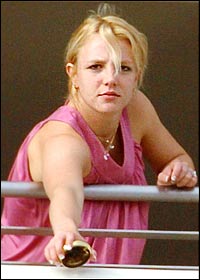 er, not so much ... i received a phone call with the news from a particularily concerned member of the FOW Nation while on the golf course Friday afternoon. some say worst news ever. your Uncle Grambo has pretty much tirelessly defended the starpower and the "craft" (used loosely) of Brit Brit since her early days, but I've grown weary of her WT Schtick. i mean, we've all heard the phrase "You can take the girl out of Louisiana, but you can't take the Louisiana out of the girl" time and time again, but now it looks to have finally come true. if Brit Brit wants to get married to this total scumlord douchebag, then fine. just know that ole Uncle Grambo doesn't have your back anymore, especially after photos popped up of Miss Spears dumping an ash tray fulla butts off the balcony of her hotel room! ferreals, does it GET anymore WT than that? while I was willing to forgive and forget all the prior atrocities (Durst, George Costanza, The Lusty Leprechaun), you've officially gone too far, Brit Brit. sayonara, sweetheart. you will be missed.


big ups to The Freep's Brian McCollum for choosing the latest LP from The Prime Ministers as his Detroit Disc Of The Week. he describes the record as "well-conceived, ably executed and smart", while intelligently pointing out that "the mix is painted with a light reverb that adds a kind of yearning distance to the sound." while your Uncle Grambo has said it before, it never hurts to say it again: "Go For Glory" will go down in this year's Grahammy Awards as one of my Top Ten albums, no doubt. it's a perfect summer soundtrack thats earning the band well-deserved comparisons to local heroes such as The Waxwings. the buzz is building for the big July 15th show at Small's (with special guests Last Tourist, natch!) ... so obvs it hurts!


the only thing worse than naming your baby Apple is naming your baby ESPN. i mean, i'm sure that a lot of babies were produced while watching The Spice Network, but what's the deal with ESPN? you have to be a REAL megadouche to get turned on with Linda Cohn reading highlights.


while the Hummer H2 is completely devoid of buzz, the same cannot be said for the Hummer H3. priced around $30K, this beauty will be revealed in MY05. say it with me now, kids ... mmmmBEST!


you haven't really made it in this world until Page Six is reporting on your whereabouts. with that in mind, it looks like Choire Sicha has made it. what's next, is Jen Chung gonna show up in a Lloyd Grove column? it might make sense, especially considering the ever-increasing expansion of the Gothamist empire ... they offset the news that Krucoff is leaving for Gawker by announcing that they're gonna launch a Los Angeles-based version of their site called LAist. buzz revealed!


Dick Cheney drops an F-bomb on Sen. Pat Leahy during a recent session of Congress, after getting grilled by the Dem on the overwhelming shadiness of Halliburton. way to set a good example, Dick. even funnier? Fox News applauded Cheney on the matter.


and in news that will surely cause the entire Bush administration to drop F-bombs, Michael Moore's "Fahrenheit 911" picked up $21 mills at the B.O. this weekend. your Uncle Grambo can report that there was a crowd of about 200 people that got turned away at Royal Oak's Main Art Theatre for the 9:45pm Friday show ... BUZZ!

posted by uncle grambo |
---