Friday, February 20, 2004

big ups to all who made it out for last night's triumphant Prime Ministers gig at Small's. after some early sound mix snafus caused by the DB running the board, the PM regrouped and power popped their way through a 40 minute set. while your Uncle Grambo hasn't yet had a chance to upload any pics from the gig, The Motor City Rocks Crew contributed a nice review on their site this morning. shmears.


stop it Mitch Albom, your humorous analogies just SLAY me! no really, I can't stop from LOL-ing! how do you come UP with some of these things? you are a true testament to the power of newspaper columnists, your writing serves as an inspiration to all of us creatively starved wanna-be writers ... and you do it all by writing a SPORTS column! who knew? the column you wrote in today's Freep is an epic that should be taught in journalism schools worldwide, check out how he deftly mixes in an altogether TIMELY pop-culture reference here:

The Pistons are a team that prides itself on selfless, blue-collar behavior. (Rasheed) Wallace fits that bill the way Janet Jackson fits "overdressed."
Mitch, reading your prose is equivalent to channeling a mystic three-way intellectual orgy betwixt Joel Stein, Bob Ryan and Janice Min! but just when the reader starts thinking that the column is heading one way, you drop a line like "For now, (Rasheed Wallace) is like puffing on an unlit cigarette. Pretty risk-free. But you want to be careful where it leads." and HOW, ole chap, and HOW!!! if there is ONE thing that at least the last six generations of Americans would agree upon as an act of cautious recklessness, that act has GOT to be "puffing on an unlit cigarette." Mitch, I for one am glad that you were blessed with an abnormally large cranium, because otherwise where would all that brainpower be stored? you are a national, no, INTERNATIONAL treasure and a testament to the vaunted tradition of Columbia's J-School. bravo, my friend, bravo.


details have emerged about the mystery blonde who Justin Trousersnake became entranced with after this week's Brit Awards. Jodie Foley is impressively tall (6'1") and impressively racktastic (34 D buzz, complete with post-party nip slips!), yet no so impressively employed (she's a "secretary"). i proclaim this fling to be buzzworthy, as Cammy Diaz has never really done it for me. the Trousersnake can do no wrong in my eyes.

looks like my Page Six blind item reveal yesterday might have been right on the money. today's Gawker also asserts that it was indeed Bijou Philips who was steppin' out on Sean Lennon whilst the two were still an item. obvs.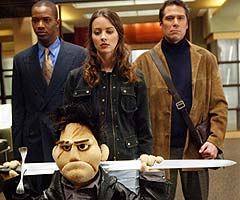 i tuned on "Angel" the other night on accident only to see Angel in Muppet form. since I've confessed to not being an "Angel" fan in the past, can a fan of the show explain to me WHAT THE FUCK IS GOING ON? jumping the shark has reached a new low (high?).


Rivers Cuomo joined Matt Sharp on stage during a recent Sharp solo acoustic gig at Cal State Fullerton ... 100% pure adrenaline, Ex-Presidents stizz!


the funniest Onion reset i've seen in months. James M. Kilt, CEO and President of Gillette, says "Fuck Everything, We're Doing Five Blades." [via Matt Tobey]


old news? Paris Hilton to guest star on "The O.C." ... buzz?


ah Kirsten Dunst, if only you read Mitch Albom you would realize that smoking is bad for you!


and finally, MAJOR props go out to The Grizz this morning for his two articles that appear in today's Detroit News. his story entitled "Passion's Buzz Reaches Fever Pitch" is the m-effing LEAD STORY on A-1, can you believe that? sit and spin, Mitch! and he follows that excellent piece with a look at how Mel Gibson's controversial film is being marketed, not only nationwide but locally. congratulations most certainly go out to The Grizz for this hottness, it is quite rare for a story to run on the front page here in Detroit that doesn't involve The Big Three. it's a testament (pun semi-intended) not only to the topic at hand, but to The Grizz's entirely fresh journalistic touches. boffo buzz. shmears.

posted by uncle grambo |
---
can someone please explain to me who Maroon 5's fans are? their songs and their videos are pure vanilla mediocrity in its worst possible form. no hooks = no buzz. and while it will be semi-interesting to see if X-Tina has even a smidgen of acting talent in her teeny tiny frame, this season of the once venerable "Saturday Night Live" can only be classified as must-miss TV. no buzz, but I'll turn this one over to the experts for their opinion...

NUMMER
H-BOMB
Episode 13: Christina Aguilera / Maroon 5 (2/21/04)

Why don't they just change the name from "SNL" to "TRL". If Simpson/Lachey, Timberlake and Britney weren't enough, now Season 29 treats us to yet another MTV staple - Christina Aguilera. Despite her brief cameo in a horrible Versace sketch when she was musical guest last season, there is absolutely no reason besides ratings to have her host.


On the musical side, I'm not familar with Maroon 5, but I thank the Lord we aren't being hit with another R&B/rap musical guest.


Basically, I'm calling "no buzz" for this episode. Although last week's Barrymore piled on the recurring drudge, I wouldn't be surprised to see another Versace, Jarrett's Room, Boston Teens, Leatherman, Wakeup Wakefield or any other "popular" sketch make an appearance this week. You can also pretty much count on Christina doing some kind of musical monologue which will most likely make the show even worse. And why doesn't Christina playing either Britney, Jessica Simpson or Paris Hilton seem like a shocker either?

I'm really not sure what to make of Christina Aguilera hosting this week's SNL. As with Megan Mullally, Aguilera seems to just be another random choice. I mean, what is she doing right now that warrants the privileged SNL hosting duties (if you can even consider it an honor anymore!)?? I'm not exactly complaining, because there has always been something about Aguilera that has appealed to me. And I do think she'll at least try to do a good job with the material she's given, but for some reason, I'm just not getting a good vibe about this episode. I guess I'm just not up to another show filled with more Versace, Jarret's Room and Wakeup Wakefield.


I wish I could say something more about Maroon 5, but honestly, I don't know a thing about them. And if I have heard something by the group, I wouldn't have a clue. I just hope they do better than the last few musical guests we've seen.
posted by uncle grambo |
---
Thursday, February 19, 2004

the line that Bunim / Murray apparently left on the cutting room floor was "hey there Miss Sexy Prostitute Thang, I'll give you $10 for head / now let me blow my loads on yo effin tatts boombalizzies"! David Real World New Orleans arrested in Chi-Town for (and I quote) "Knowingly engaging in an act of sexual penetration with Liza Gorges, a prostitute not his spouse, in that the defendant placed his penis in the mouth of Liza Gorges in exchange for $10.00 USC." fuckin' amateur, he shoulda called one of Peabs' regular Windy City tricks and he coulda got that Billy Joel in private for $7.25, either in Dirty's closet or out behind The Wiener Circle! your choice! snatch.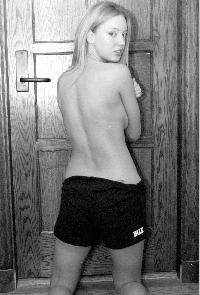 your Uncle Grambo hasn't really had The Transom on his must-read list since my girl R. Traister left The Observer for the greener pastures of Salon, but all that just might have to change. you see, new shit has come to light, MAN! witness the hottness that is Noelle Hancock, former Stuff magazine wanna-be and newest Observer staffer. apparently Tommy Brady gave her a serious once over at a recent party, but denied her request for an interview. shmears Noelle, give your Uncle a buzz and I'll give you an exclusive. shmears. [all hail A.O. for the revelation]


kudos to What Would Kofi Annon Do? for a choice redesign. the new digs make the consistently funny blog seem even funnier.


SNL fans who visit this site will certainly enjoy Gothamist's write-up of Fred Armisen. myself, I'll be at the theatres this weekend to see the talented Mr. Armisen in the Dreamworks family picture, "Euro Trip." yep, that's the ONLY reason i'll be at the theatre for "Euro Trip" ... no other reason, nuh uh, not your Uncle Grambo. scusi!


finally, i think it's only fair to say that LISA LEUSCHNER GOT EFFING ROBBED ON "AMERICAN IDOL" LAST NIGHT! she was EASILY the best performer of the bunch, I have no clue how or why America voted that lunky, no buzz meathead Matt Rogers in over Lisa. what was it America? the fact that she was a little heftier than your average contestant? the fact that she doesn't have pop star looks? because it CERTAINLY wasn't her voice, your Uncle thought she tore it up. in the long run, I definitely like Camile Velasco's odds to make a run at the finals, but on Tuesday night, Lisa was the CLEAR winner. boo on you American teens, boo on you.

posted by uncle grambo |
---
big trade for the Pistons this afternoon, no confirmation on the wire or Freep or ESPN just yet but my sources are strong (Big Matt has got the hookup, natch).


THE PISTONS RECEIVE: Rasheed Wallace and Mike James from the Hot-Lanta Hawks
IN RETURN FOR: Zelly Rebraca, Lindsay Hunter, Bobby Sura, Chucky Atkins and a future #1 Draft Pick.


this is HUGE, the Pistons just became front-runners for the Eastern Crown. while I'll anxiously await commentary from Information Leafblower on how this affects his Mid Season Report. this move takes all the pressure off the front office / Joe Dumars for the lack of development that Donnie Darko has shown for the rest of the regular season, but the REAL test will come during the playoffs and off-season. can Rasheed become the Doyle Alexander of the Pistons or will he end up more like Juan Gonzalez? developing!


UPDATE (2:42pm): ESPN is now reporting that it's a three-way trade! Detroit trades Chucky, Lindsay, next year's #1 and cash to The Celtics for Rasheed and Mike James, while Hot-Lanta received Zelly, Bobby Sura and a #1 Draft Pick (via Milwaukee) from Detroit, alongside Chris Mills from Boston. Phew, that was a mouthful. HOTTNESS! Go Pistons!

posted by uncle grambo |
---
If there's one thing that will make Rod Roddy turn in his grave, it's sullying the good name of TV announcers.


Not really a shocker, but definitely impressive and CERTAINLY positive.


Trousersnake trades acne scars for large tatts, can't say I blame him.


Hey crazy Courtney, I'll let you in on a secret ... converting to scientology is NOT a good way to convince the courts that you're still fit to be Frances Bean's mom.


SFJ + Kanye West = The Hottness.


Just Jazz calls our attention to a little treat for those hurt by the cancellation of "Angel".


Anyone interested in catching Matthew Dear at The Magic Stick tomorrow nizz?


Straight from the horse's mouth (and The Gorilla's keyboard), Kevin Smith answers all your questions about "The Green Hornet".


I don't know if they're the best record label, but Ghostly is certainly the coolest.


Score another one for The Freep, their profile on the closing of East Alley Records in Rochester is exactly the kind of story that The Detroit News never seems to land.

posted by uncle grambo |
---
we all knew that this day would come. it's been a long and perilous road, fraught with treachery, deceipt, lies and sabotage. hundreds have fallen by the wayside during this arduous process, and we collectively thank their families and loved ones for their support along the way. but the years of blood, sweat and tears have resulted in something glorious, some say exceeding even the glory of Blue ("Old School" stizz). clap your hands and pop your Cris, for "obvs" has made it into the realm of print journalism!! the magnificent print debut comes courtesy of a piece by Ron Rosenbaum called 'Am I on Crazy Pills?' Zoolander, a Muse For Bonehead Age in this week's New York Observer. pure and utter hottness, a toast to the inception will most certainly occur during the Mandypants* birthday soiree this weekend. major thanks to M.E. Spiers for alerting your Uncle Grambo to the buzz. obvs.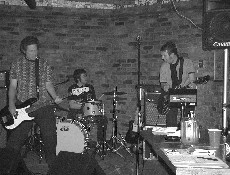 speaking of the hottness, just a reminder that The Prime Ministers (photos here!) will be power popping all over your tees at Small's tonight. confirmed FOW attendees include your Uncle Grambo, Damore and Ryan (of Motor City Rocks fame), with dozens more likely to make an appearance. The PM looks to hit the stage 'round 10:30pm or so, be there or be durst.


finally, now we have someone to blame for the demise of the Smashing Pumpkins. is it Billy? D'Arcy? Jimmy? hellz no, strangely enough it seems to be James Iha! who knew? [via The Grizz]


EASILY the saddest story since "Old Yeller" ... The Untimely Demise Of CarlosJacott.com. RIP, yo.


Heather Mitts takes home the title in ESPN's World's Sexiest Female Athlete Competition, narrowly defeating 2003 Champ Jennie Finch. man, I gotta give credit where credit is due, Information Leafblower has been jockin' her for at least the last eight months. major, major kudos to America's finest Sports / Apple / BritPop™ blogger.


Blind Item in today's NY Post: WHICH sexy starlet who was just caught cuckolding her boyfriend had been cheating on him for years? We're told that the wild child actress slept with two of her hunky male co-stars on movie sets a few years back. it's gotta be Bijou Philips, dunnit? while I have no evidence to support this, I'm betting that she got freaky deaky with Power while on the set of James Toback's "Black And White" ... that whole opening scene had a definite air of authenticity. hope that venturing this guess doesn't open me up to libel!


when you're in the industry, this is what they call an "intervention" ... "Save Uncle Grambo" at 1115.org. i pray to the holy spirit known as SnaggleJewel, who will sa-hay-hayve my soul? it looks like Cashilini, Method One and Namedropper are up to the task. shmears.

posted by uncle grambo |
---
when: thursday, february 19th @ 8:28am
who: Peabs (natch)
how long: 27 seconds

"i got a question for ya. did you drive, mmm, half of the length of all of East Warren today, on your way to work, with some probably seven or eight year old kid black hanging out the back seat window of a Checker Cab and flicking you off and saying, 'hey, fuck you!'? (laughs) I DON'T THINK SO! Peabs did though ... and it was fucking hott! (inaudible) i, i, i don't even know how to respond to him, what do i do? do i flick the kid back off? do i tell him to go fuck himself? no, no! i just look and him and i just laugh, because i think it's funny. i don't know what i did to deserve this, except for the fact that i'm white and pretty. well, there you have it. lates."
posted by uncle grambo |
---
Wednesday, February 18, 2004

while it's been said time and time again, Bunim and Murray have really outdone themselves in their casting of "RW:SD" ... this fucking cast is out of contreez best evs. my fave wackjob has GOT to be Frankie Real World. the girl is afraid of sea vessels, has double pierced nips, LOVES to get crazy drunk on cheap champagne and finally hooked with some Pierced Brosnan tool on last night's episode and DAMN if the musical cue wasn't off the charts perfect! so much Dashboard Confessional "Screaming Infidelities" emo obviousness, i belly laughed for like two minutes straight! total producing perfection, that's all there is to it. and the rest of the cast is insanely good and well-balanced together, so much so that they haven't shown any scenes from their quote-unquote "job" in like four eps! total hottness, total must-see TV.

revenge of the adults. HOLY SHIT, an epic sized earthquake is about to ripple through the music industry. NORAH JONES MOVED 1 MILLION COPIES OF "FEELS LIKE HOME" LAST WEEK! to demonstrate the scale of this, remember how much fucking ridiculous buzz the 50 Cent record had? well that shit only moved 850K! this is the first time the million plateau has been crossed since N Sync pushed 1.88 million copies of "Pop" back in 2001 and is the second-highest chart debut from a female artist EVER! this is mongo, adults simply do NOT make a point to hit the stores to buy a record during its first week of release! and while we're on the topic of female solo artists, somebody put a fork in Courtney Hole. debuting at #53, "America's Sweetheart" looks to be the first massive failure of the new year (even Kylie debuted higher with an album that's been out on import for at least five months!). both stories are developing...

thanks to all the FOWs who sent this piece of info in (too many to name). "Angel" has been cancelled. i'm not really too upset about this one, having never really watched the show. while Damore let me borrow his Season One DVDs, i can't say that it (or any of Joss Whedon's other projects outside of "BtVS", quite frankly) ever struck a chord with me.

"Even if I had played in the World Series in (Yankee Stadium), nothing compared to the experiences I had playing in Michigan Stadium." well, except maybe the $7 million-plus that you weaseled out of George Steinbrenner, right Drew?

Conan O'Brien apologizes to Hozer Nation. now i understand that there are a fair number of FOWs who are Canucks and, like The Gorilla, I enjoy my visits to your fine nation. but seriously, can someone explain why you're all so uptight about jokes made by a puppet? and whoever the douchebag is who said that Conan "threw oil and matches down our national fault line" needs to come to grips with reality, especially when followed with the extremely durst analogy of "I wonder how he'd feel if we let Canada's Insulting Beaver Puppet loose on U.S. TV to yuk it up about Sept. 11"! get a grip, yo. read all about the controversy over at Slate.

Quentin Tarantino to preside over the Grand Jury at this year's Cannes Film Festival. okay?

it's good to see that Jason ProductshopNYC is back in business after a bout with the bandwidth blues. he informs us this morning that NiN is looking like a lock to headline Lollapalooza this year and that 36,000 tickets have already been sold to this year's Coachella Festival (suckas!). buzz.

looking for a way to kill some time? each and every week, I recommend you check out Ben Williams' "Summary Judgement" column at Slate (he seems to have found his voice after replacing Emily Nussbaum) and "The Black List" over at The Black Table. hottness.

Detroit's premier band of power pop wunderkinds, The Prime Ministers, will be performing at Small's tomorrow night. the band will go on in the neighborhood of 10:30 or so, your attendance is HIGHLY recommended.

when i was little and my parents would tuck me in¹, they always capped the night with what seems to your Uncle Grambo to be a strangely ominous saying: "Good night / Sleep tight / Don't let the bedbugs bite" ... i mean shmears, what the eff is that? bed bugs? why you gotta go scarin' me like that, ma? and for reals, do bed bugs even exist? well, all these years later, i finally discovered that they do ... AND THEY SMELL LIKE SODA POP! who knew?

The Gothamist Young Manhattanite Interview series continues with interviews of Jami Whatever-Whenever and TMFTML.

this is one of the times where your Uncle Grambo is way out of the loop and needs to be reeled in. JP McKrengels just sent me this article on Dave Chappelle from today's New York Times with the subject line "I'M RICK JAMES, BITCH!" and i had no clue what he was talking about. i mean, I know that Chappelle has got a show on Comedy Central that JP is always (some say endlessly) talking about, but I've never really seen an episode. there seems to be a groundswell of buzz surrounding this program, sounds like I better start watching it.

and in closing, Scarlett Rackhansson showed up at last night's Brit Awards wearing the same outfit that Brit Brit wore to last month's World Music Awards. now is the time on Sprockets when we compare and contrast! backblog away, my fine-feathered FOWs ... backblog away!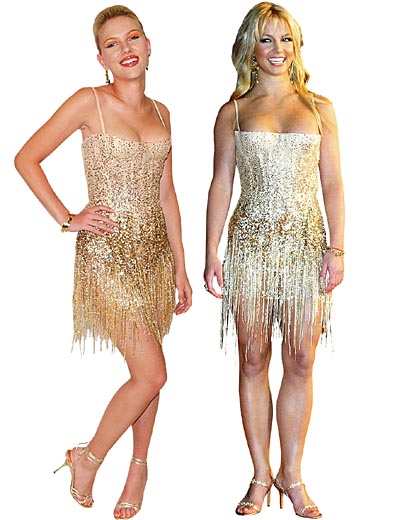 ¹ btw, how best is being "tucked in"? SO BEST!

posted by uncle grambo |
---
let me begin by telling you this. nothing beats walking out of the Cottonwood Cafe, all hepped up on mini-thins and feeling sloshy from four pitchers of hardcore margaritas, and screaming "SKYYYYLAAAAAAAAH!" into the cool, night air of Beantown Mass. nothing.

but that being said, when you factor in the rest of the equation, my trip to Beantown probably rated a 3 on a scale of 1 to 10. you see, for every good moment you have on a business trip, there are like fourteen equivalent moments of utter boredom and awkward uncomfortableness. like dragging your ass out of bed at 4am in order to make your 7am flight. or having a really bad lunch catered in (two days in a row, no less). or retreating from the Cottonwood to an Irish pub in your hotel (Solas), only to have your three embarrassingly wasted female co-workers start busting out vibrator convos. you see, your Uncle Grambo is by no stretch a prude, but the LAST thing I want to hear is my boss talking about her rabbit (or whatevs) and then having another co-worker chip in with "When was the last time you went out with Miss Michigan?" (and since they don't know that one of my old friends actually WAS Miss Michigan, i can only assume they were referring to masturbatory buzz). and then getting back up to your hotel room and realizing that there's no MTV, hence no ability to watch "The Inferno" ... all thing being equal, I'd rather be in Detroit. obvs.

so anyway, i guess the point of all that is that it's good to be back. i would like to thank The Gorilla for yet another excellent turn as guest editor ... he always manages to bring the heat (who else rocks out with Martin Van Buren t-shirts to celebrate President's Day?). and I'd also like to thank Damore for contributing an excellent bit he calls an Election Handbook for the Politically Challenged. good stuff, good stuff.

while i spend some time this morning catching up on emails, voicemails and just generally getting the rest of my work week all arranged¹, I will leave you with a fine, fine review of this weekend's Drew Barrymore hosted ep of "SNL" from the mega-sexxxy duo of Nummer and H-Bomb. shmears all OVAH your tees. NOMAAAAAH!




¹ you think you're hot shit? well FRIDAY IS JEANS DAY, MUTHAFUCKA! eat your heart out!

posted by uncle grambo |
---
Tuesday, February 17, 2004
Funny how everyone linked to the accusation and not to the denial. In a whatevs exclusive accused intern sliz, Alexandra Polier said, "No I didn't sleep with John Kerry. That is so gross, he'd be like... grey... down there," she said referring to the Senator's alleged genitalia and gesturing at her crotch.

The guys who put celebrity head shots on porno pics are gonna flip over this one. Christina Aguilera`s Thong and pool water from her Maxim shoot is up for sale on EBay. In other news, Rosie O'Donnel turned down a request from a charity underwear auction cause she doesn't wear any and I was violently ill. Thanks to the Grizz for the buzztastic news.

Some DB gets in an argument over nothing with another DB, who then calls yet a third larger DB in to escort first DB outside. The Olsen Twins split the Sea Bass, and it was a bit tangy for their liking.

It's being reported that Angelocco Jolie has "now taken a lover". If you have any information on where Ms. Jolie has taken her "lover" or if the said person is still alive, please contact the authorities as soon as you have escaped her ominous, yet strangely alluring gaze.

posted by The Gorilla |
---
Today we start a new "feature" at Whatevs where we ask a Magic 8 ball if someone on the margins of celebrity is still alive.
But Gorilla couldn't we just google them or maybe check out IMDB or some rough equivalent?
Couldn't you shut up and stop trying to ruin my bit?
The first candidate for 8 Ball Dead or Alive (I just thought that up now and decided it was both apropos and tigs)is....

Fennis Dembo
You've likely forgotten Fennis because despite being the only Fennis you've ever heard of and having a record setting career as a forward for the previously unheralded University of Wyoming basketball team, he played but a single season in the NBA for the Detroit Pistons who won a championship with him on the bench. He then floated between the European basketball leagues and the CBA and was reportedly working for a Texas police department, but after that... WHO KNOWS (other than people who kept researching Fennis Dembo for more than 5 minutes)!!!!!!!!
So Magic 8 Ball, is Fennis Dembo dead?
Magic 8 ball: REPLY HAZY, TRY AGAIN!
Pretty emphatic about asking again with the old exclamation point there aren't ya? Okay, here it goes, is Fennis Dembo dead?
Magic 8 ball: Better not tell you now!
What the hell, you tell me to ask again, and then pull this shit, what a crap load of durstiness I got for fishing you out the trash. Last time, piece of crap, is Fennis Dembo dead?
Magic 8 ball: All signs point to no!
All right, there you go, Fennis Dembo is alive and kicking.
Tune in next time when we put someone you might have heard of to the test and play
8 Ball Dead or Alive!!!!
posted by The Gorilla |
---
I've been informed by the tween police that I haven't been making the whatevs quota for under-age celebrity gossip.
Good thing Pangborn sent me this buzz about the possible truce in the Lindsay Lohan/Hillary Duff feud. Now you can all sleep easy knowing that there won't be a big throw down at the Kids Choice Awards.
While we're on the topic of the KCA, in their bizzaro-land logic, Bynes is up against Halle Berry, Cameron Diaz and Queen "effing" Latifah for best female movie actor. Sounds like a fair fight to me. Why isn't Jamie Lynn Spears up against Betty White and Cloris Leachman for best Nick Star vs. two old, funny baggels?

posted by The Gorilla |
---
Auf Der Maur's immanent solo return buzz... it was either that or join Phish the only band she hasn't played bass in ever.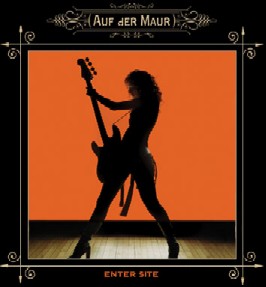 Nice website too.
I like Canada, it's a nice, clean country with good beer. But every once in a while they act like an average, pretty girl raised by a tribe of supermodels. In other words, someone shows them a little attention for the first time in their life and they don't know how to handle it. You would think the country that gave the world Kids in the Hall could take a joke.
Thanks to Dirty for the link
Axel to release an album... and surprise surprise it isn't Chinese Democracy
Speaking of Chinese, are you ready for Hong Kong Goodfellas? As long as Chow Yun Fat can squeeze, "Do I amuse you?", out of his pie hole, I say buzz.

Last but not least, Krist Novoselic has decided not to run for lieutenant governor of Washington. Apparently he decided he was too tall and it would take too much time away from reminiscing about being the least integral part of a good band.

posted by The Gorilla |
---
Monday, February 16, 2004

ed note: Sure the primaries are basically over, but if you are like most people you haven't paid one bit of attention to the election yet, let Damore enlighten you as to what's up!
With all the media coverage surrounding the 2004 Presidential election, it can be quite difficult navigating through all the rubbish that news sources such as Fox news, CNN, MSNBC, newspapers, blogs, blah blah blah, flood the market with in greater efforts to distract you into caring. If you're anything like me (hopefully that's not so much), you don't read many news sources, aren't familiar w/ any of the candidates' track records/backgrounds, & most of what you know about today's political climate is learned from ritualistic viewing of The Daily Show & The Simpsons. Admittedly, I can't really even tell you what the fundamental differences are between Democrats & Republicans. Pretty much all I know is that Democrats want pot legalized, & Republicans want prostitution legalized. Maybe it's the other way around.

If this sounds anything remotely like yourself, this should serve you well as a guide when it comes time for you to decide whom to endorse as your country's next leaders.

Peabs & Cosby: I like their forward looking focus w/ positive programs such as Guns for crack, Jello pudding pops for hojo's, & Cigs are Tigs. What they lack in experience they more than make up for in buzz. Peabs & Cosby are like New Coke...they'll be around forever. No, more like Kodak film. Wait, no, make that Jello Pudding Pops---J.E.L.L.O. Plus it would fun to see how quickly they could get impeached should they win.

Howard Dean: This guy creeps me out ever since he gave his 'oh face' at one of those primary rallies. He tries way too hard to look like he's having fun. How prepared is he to run the country after serving as the Governor of Vermont? Seers, like Ben & Jerry's, maple syrup & Phish are your greatest tangible commerce chips. Supposedly he has a bad temper too. I'd like to see him berate opponents at debates, rallies, etc. I have a lot of bitterness in my life. I could relate to him more if he showed what a mean spirited prick he is once in awhile.

John Kerry: I'm not positive, but I think this guy is an evil robot. Not for his views or temperament, he really just looks like a tall lanky straight C3PO dressed up as a politician. I think he's also a Senator from the East. Robots freak me out.

George W. Bush: I really have to stop watching The Daily Show. Bush always talks out of his ass & has the dazed & confused look in his eyes. I'm kind of sick of hearing about all his terrorism views too. One thing's for sure, his VP & Rumsy have to go. Those guys are pissed off, & not in the charming pissed off way. More like a 'we're gonna nuke your Eurotrash asses' kind of way.

Dennis Kucinich: I'm certain this guy is a leprechaun. Do not vote for him. I saw those Leprechaun movies (I, II, III, & VI) & those leprechauns are nasty little effers. The gold is a trick.

John Edwards: He's a Senator from SC? Everyone says he's too nice. Sounds kind of boring, not much buzz for this guy. Don't really know much about him other than he smiles so freakin much. Scary.

Al Sharpton: Interesting opinions, tons o' buzz, & what would be the 2nd best inauguration party possible. An Al & The Sharptones re-union, featuring GK Vibe, Gorilla, C Friggs, Zack & Damizz. But Peabs/Cosby party would be mmmm-best.
ed note: I'm down with reunion buzz.

Should you not be able to clearly decide between equally worst candidates, here is the road-map for election success I paved in 2000:

Election Eve: Go shopping for beer/booze at ~3pm. You'll need it for tomorrow, so only have 1-2 pre-bar drinks. Heavy drinking starting at ~3:30pm at the bar. Election eve happy hour drink specials are some of the best you'll find, & it's only every 4 years. This is a conspiracy theory of mine, by which I believe 'The Government' provides the entire alcohol industry w/ unbelievable tax incentives for all revenues generated on election eve/day. Anyway, $75 should get you to black-out drunk quite nicely. Try not to mix too many different drinks. Stick w/ 2 main staples. You don't want to get sick & throw-up. You'll need all that alcohol absorbed into the bloodstream for tomorrow.

Election Day: You already planned a vacation day from work due to your die hard political conviction. It's key since you could wake up in the holding cell at county. Plan ahead. Wake up ~11am. Pounding headache, wicked hanger & all. Take 3 Advil, shower, & start drinking the booze you smartly bought yesterday. You'll be drunk, so you'll feel a strong sense of superiority & you'll say public transportation is for losers. Once the booze is all gone, order up a taxi to escort you to the voting polls.

There will likely be line to get in to vote. All those drinks plus a cab ride, you will have to go pretty badly. Don't wait. Find a shrub, an ex-girlfriend's SUV in the parking lot, or whatevs. Trust me when I say you don't want to hear the words 'sir, the bathroom is just outside the gymnasium, you're in the voting booth!'

Here's the beauty. You won't remember who you voted for, or even if you voted at all. You'll save thousands on would-be psych bills for trying to induce memory repression for voting for a major db. There's nothing to repress, just pure black-out hottness. So much mystery buzz.

Say what you will about me. But don't ever speak ill of the program. The program is good, the program is solid.

Good luck in '04. Rest assured that help is on the way in '08. Haig. Best.

posted by The Gorilla |
---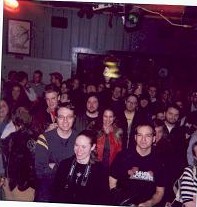 Don't know if you've heard, but the white kids love to cross 8 mile to partake of the rock and roll -- which is understandable 'cause East Pointe Rock City just sounds wrong. But even in the D, few places pull off the indie rock dive vibe like the Lager House. Sure you can always catch a good show at the Magic Stick or a national act at St. Andrews, but really only at the Lager House can you catch three bands as good as Back in Spades, the Nice Device and the Hard Lessons and a drunk biker gang shouting Dave Chappelle resets at frightened hipsters (I'M RICK JAMES BITCH!). Best.
If you haven't checked out these bands yet, you are really missing out. My advice is get on the rock bus before the buzz hounds sniff these three out.
The Headliners Back in Spades are quickly gaining a solid and well deserved reputation. Not to mention that every indie publicist on both coasts is going to be drooling over the line, "guitarist Jackson Smith, son of rock legends and former St. Clair Shores residents Patti Smith and Fred "Sonic" Smith."
The Nice Device , fronted by the lovely Alicia Gbur, stick to the lighter side of post-punk's growling second coming -- not a dour, New Order groupie in the bunch. Check out their 7" done with Jim Diamond at the infamous Ghetto Recorders or their up coming full length album, being finished up with Brendan Benson and you'll hear what all fuss is about.
Last but, certainly not least openers the Hard Lessons may be the best of the bunch. They're the kind of band that sounds instantly familiar without resorting to mimicry or parody. The riffs are strong, the harmonies uber-fine and the back beat relentlessly drives home the whole thing. They're also a band full of the kind of "gimmicks" critics love to use to fill space in a review: short drummer who channels Keith Moon, guitar player who out contorts Jack White and a redheaded organist that switches between demure and Dusty Springfield on a dime. But make no mistake -- this band relies on no gimmicks, they just burn on stage.

Gorilla aren't you being a bit superlative? Yes, but this is arguably the most engaging, fun trio of rockers to hit the scene in quite some time, so get the Pitchfork out of your indie ass and just enjoy something for once in your miserable PBR life or at least buy the cd off their website or the up coming 7".

Be sure to check out the Hard Lessons and the Nice Device this Friday at Mac's Bar in Lansing, if you were to ever go to Lansing for some reason -- perhaps you were elected to the house of represenatives or something.

posted by The Gorilla |
---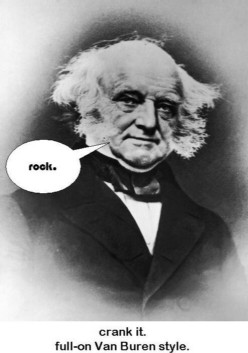 Nothing says happy President's Day like a shirt from ape about town, so buy one... dozen.But seriously, it's not about good deals on washer/dryer combos or that used '82 Corolla you've had your eye on, President's Day is about giving thanks and praise to that most under appreciated and marginalized of figures -- the most rich, powerful white men in all human existence. Yeah you go, represent mofos! It's nice to see that they get just one day a year where people pay attention to them, it's not like their pictures are up in every building or we walk around with small portraits of them in our wallets.
Of course if you've got the day off like the Gorilla, then you could probably care less if it was National Pork Bi-Products day, as along as you aren't at the office.

posted by The Gorilla |
---
Sunday, February 15, 2004

while Uncle Grambo is off galvanting in Beantown for the next three days, I leave you in the capable hands of The Gorilla. trust you me, he's gonna rock your socks ... Inspiration Point stizz!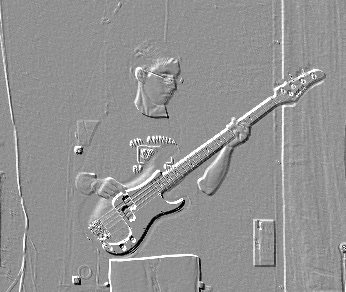 posted by uncle grambo |
---