Friday, February 06, 2004

you know, i gotta throw some marginal props the way of Hillary Duff. that no buzz nymphette managed to have a pretty solid 2003 (hit movies, hit record, #1 single, yada yizz) and is shaping up to have a totally kick ass 2004 (five movies in the works). BUTT she best watch her (ever-growing) backside, cuz you just KNOW that Amanda Bynes is gonna usurp ALL that buzz in the Here and Now (Letters To Cleo stizz). shit, my boy Robair over at Amanda Bynes Now is reporting that Bynes just lined up a brand new agent over at UTA, hopefully someone that's got the dedication of Jerry Maguire and the tenacity of Bob Sugar. in addish, Bynes will be making a special appearance at tomorrow night's Rock The Vote Concert in Los Angeles. are you kidding me, a socially conscious teen hottie? where does your Uncle Grambo sign up? and don't forget to set your TiVos, mofos, cuz HBO is getting ready to drop the cable television premiere of "What A Girl Wants" on March 27th ... buzztastic!


warning, the following is guaranteed to make you cream your jeans. details of the forthcoming My Bloody Valentine box set revealed! [via Quo Vadimus]


got it made, got it made, got it made ... Uncle Grambo is Hott For Teacher. i think the clock is s - l - o - w ... class DISMISSED! The Gothamist Interview continues to improve with each passing day. bovs.


if there's one blogger that we ALL want shag senseless (male and female alike), it's the Old Hag. especially when she drops brand new slangage for what's commonly referred to as The Michigan Hookup™ ... if you don't roam the backblogs here on whatevs.org, you obvs missed the revelation of "bejeerzing" earlier today!


let's break it down, shall we? she took the centuries old term "beejer", did a muthafukkin' switcheroo with the vowels (some say genius!) and added a Batman-esque action verb ("Zing!") to the end, resulting in the best new term for blowjobs that DIDN'T come from the mizz of Rebecca Ramsey. congrats Hag, you rule the school more than Belle and Sebastian combined!


now the path is cleared for your Uncle Grambo to move to NYC ... Jamba Juice just opened a new location on the Upper West Side. [via my boy Lock]


fuckin Peabs is rizz, my Alan Thicke impression is stone cold james flames (all apologies to Nick Catchdubs if i effed up his vernacs).


i'm unabashed in my love of buzz, but when it comes from the likes of UltraBestEver, it's just that much sweeter. i'm out until Sunday, when my 2004 Grahammy Awards for Music will be revealed. SHMEARS ALL OVER YOUR T'S!


posted by uncle grambo |
---
ah yes, another fine preview from the talented team of Nummer and H-Bomb. too bad this episode has less buzz than Nummer's highly anticipated "Horrorfest `04", featuring "Cabin Fever", "House Of The Dead", "House of 1,000 Corpses" and "Wrong Turn" (I'm sure that Damore will get his way in the end!) so many beers. so many 4ForAlls. so much buzz.

NUMMER
H-BOMB
Episode 11: Megan Mullally / Clay Aiken (2/7/04)

I say no buzz. SNL's booking department must be having some serious troubles. They've dipped into the NBC employee ink twice in the last THREE episodes! At least Aniston's appearance was justified by Along Came Polly, but seriously Megan Mullally? With all the films opening right now, why the hell aren't we getting Owen Wilson (Big Bounce), Ice-T (Torque), Scarlett Johansson (Perfect Score) or Amy Smart (Butterfly Effect) episodes? Instead we get NBC star Mullally who's latest theatrical project was a voice in last month's Teacher's Pet. No buzz.


Add 2003's Clay "old news" Aiken and you aren't getting much help in the "must tune in" category. Why do I think Kattan will show up and do a Aiken spoof? Please tell me I'm crazy just for thinking that...

I rarely, if ever, watch Will and Grace. The times that I have caught the show, I've chuckled a bit, mostly at Jack (Sean Hayes) and Karen (Mullally). However, I don't quite see the appeal of having her as this week's host on SNL. I do find her cute and quirky, but she's just such a random pick! This episode is pretty much a toss-up in my opinion.


Clay Aiken. Clay Aiken?! I'm yawning already.
posted by uncle grambo |
---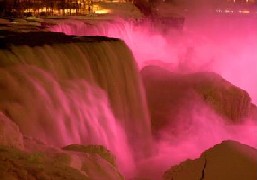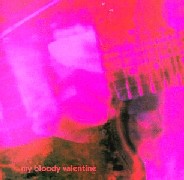 simple question. was Kevin Shields responsible for bathing Niagara Falls in the same fuzzy magenta tones as his classic album "Loveless"? so effing best!

posted by uncle grambo |
---
it got some traction courtesy of Bunsen yesterday, but I thought I would reiterate the thought for all of you RSS readers out there. or is this phrase just not as genius as your Uncle Grambo thinks it is? honesty is what I'm looking for here, people!


J.C. Chasez has every right to be pissed at the NFL for cancelling his Pro Bowl halftime performance in the wake of Nipplegate™. i quote: "While I agree the mishap at the Super Bowl was a huge mistake, the NFL's shallow effort to portray my music as sexually indecent brings to mind another era when innocent artists were smeared with a broad brush by insecure but powerful people. That's not the America I love. Nor is this the NFL I love. I'll sing the national anthem anytime, anywhere, but not for this NFL." that's my boy, fight the power!


The Spoonbender has released his Official Endorsements for this year's "American Idol" competition. while I like his choices, my Top Three are shaping up to be Elizabeth Letendre (she's got great pipes and some sassy charm), Lisa Wilson (of course I'm going to root for the bikini model with the slammin' rack) and pink-haired Amy Adams. the latter has got some serious potential, but I worry about her in the looks / body department. don't go all ape-shit on me, now ... what I meant by that is that she's likely to get attacked by Simon on those grounds. we shall see. and just in case you were wondering, The Grizz is pulling for John Stevens, that 16 year old red-headed Dean Martin wanna-bizz. no buzz for that dude, he can't even remember his words!


another nail in the coffin for hip-hop, yo. Forget Cristal — John Mayer CDs Are The Latest Hip-Hop Must-Have. or does this create more Mayer buzz? if he's good enough for the likes of Pharrell and Jay-Z, is there something i'm missing? or is this yet another example of every suburban white boy's dream to be accepted by their brethren in tha hood? eff it, i'm sticking with my guns. Mayer blows ... except, of course, for his concerts. so many hott white girls ... UNTZ!


"While we await a new episode of 'The OC', I offer this for your consideration: Oliver Trask is a sneaky fucker. This is not a generic judgment about his propensity for prevarication; rather, it is a hypothesis about his place in the reproductive hierarchy of the show." another genius post from the pen, er, keyboard of Miss Jessica Lee Jernigan.


just what you were waiting for, a in-depth profile of The Ass-to-Ass guy from "Requiem For A Dream." [via Pinder]


Photos of Liz Phair from an upcoming appearance on "American Dreams." [via Jen Gothamist]


New life for Radar? my fingers are crossed. [via Gawker]


"Gigli is a significantly more ambitious effort to examine human sexuality and its effect on human interaction and perception." ouch! Dave Poland disses "The Dreamers", the latest directorial effort from Bernardo Bertolucci.


Glamorama's Ten Burning Questions: Blogger Edition! example question: "Is So Sayeth The Peabs officially the first spinoff of another weblog?"


M. Hudson Hawk is well on his way to leaving D-Troit for the sunny beaches of Hell-Ay. fortunately, The Detroit News is smart enough to keep him on the payroll (after all, homeboy DID win the Michigan Press Association Young Writer Of The Year Award!!!). this change in locale features prominently in his latest "Car Culture" column, as he explores why "the home of America's largest car market and the home of America's largest automakers are officially Splitsville." buzz. obvs.

posted by uncle grambo |
---
Thursday, February 05, 2004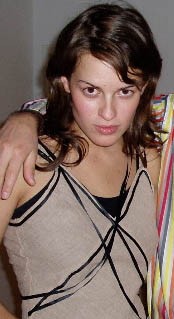 Dannielle Romano of Daily Candy, HOW YOU DOIN'? The Gothamist Interview finally hits its stride by learning that the interview itself shouldn't try to trump the starpower of the interviewee. we prefer our interviewees to be young, nimble hotties (no offense, Choire!) who stare sultrily into the camera. with this in mind, your Uncle Grambo would like to suggest the following future subjects: Lindsay, Ultra, Hilfy, Jen Chung, Jennypenny, Maccers (photo required, schmobvs!) and, of course, the dazzling Lizzie Spiers. and rememms, boudoir photography is HOTT in `04. just ask LaChapelle. shmears.

buzz revealed. The Sun latches onto my comparison betwixt Tittygate and Trousersnake's ass grab of Kylie. the sun always shines on TV.

Some say enough reason to buy the Alien Quadrilogy all over again. wonder if this is going to be available on import? [via Nummer]

ever wondered what it's like to go to see your favourite band as they tape a television show? well wonder no more, because The Real Janelle has just issued a warts and all look at going to see Death Cab For Cutie perform on "Last Call With Carson Daly." hott.

Samantha Morton is dating one of the dudes in South. wonder if she'll be at the Stick next week?

The Von Bondies top the UK charts for the second week in a row with "C'mon, C'mon" ... good for them. [via Motor City Rocks]

when I woke up this morning, Dwayne Schintzius was probably the very LAST person on my mind. i mean shmears, of all the 1990 first-round NBA Draft Picks, i was pretty sure that even Felton Spencer would've made the newspapers ahead of the 7'2" washout from Florida. but NO, i was wrong! turns out that former New Jersey Net psycho killer Jayson Williams took a shotgun and blew the head off his pet Rottweiler after losing a $100 bet to Schintzius back in 2001! he then threatened to shoot Schintzius if he didn't clean up the dog's carcass! no buzz for J. Will, but fortunately for him, the jury will not be made aware of this incident during his upcoming trial on manslaughter charges.

Sheryl Crow wants Lance Armstrong to hit them skins sans the jimmy hatt. leggo the preggo, Sheryl, i guaran-damn-tee you'll think twice after taking a good look at Jabba The Hudson! we're talkin' one HUNDRED extra lbs, yo! and lest you think that Uncle Grambo is totally anti current and/or future MILFs, check out the glow on Gwynnie ... ssssmokin!


i'm pleased to introduce you to Chad Henne, the future of Michigan football. the 6'3" QB from West Lawn (PA) is the jewel of this year's recruiting class, even though he's not expected to challenge Matt Gutierrez for the starting QB position this year. Henne comes from the same high school that produced NY Giants quarterback Kerry Collins but is widely considered to be the "best football player ever to come out of (that) area." so hott in here!

posted by uncle grambo |
---
i spent most of the day yesterday in serious detox mode, yo. not having access to a computer during the weekday hours of 8am to 5pm resulted in a serious bout of the DTs. i was trapped in a room yesterday with 40 to 50 scrubs in a class called "Fundamentals Of Marketing", all of which I learned back in the 10th grade. i mean shmears, who has made it this far in a corporate career (most people worked "in the field") without learning The Four P's of Marketing? that being said, it was an enjoyable and completely stress-free day out of the office, but I started getting the shakes around 11am ... not being online was totally harshing on my buzz!

i mean, I totally missed the whole argument surrounding the Salon article on Anonybloggers! my 10 second take on it is that whoever this Farah DB is, he should REALLY set aside some time to work out his own personal jealousy issues. the whole piece read to me like some loser journo coming to grips with the fact that there are a whole slew of non-professional "writers" (such as TMFTML) who can write circles around him. in addition, it's crystal that Farah is bitter that bloggers don't have to play by the same rules that he and other traditional journalists have to. but my real takeaway from the Anonymous Blogger Controversy of February `04 is the following: Being anonymous is the new being well-hung. Fortunately, your Uncle Grambo is quite comfortable just being the latter. SHMEARS ALL OVER YOUR T'S!

where is the love? your Uncle Grambo's take that John Kerry and the severed head from "Re-Animator" are long lost brothers picked up a lot of traction in The Blogiverse™ back in mid-January. all of you high-powered and influential editors and producers out there take note, as Jeffrey Wells makes the same comparison in this week's Hollywood Confidential column ... we all know that Wells is one of my personal heros and that he reads whatevs.org, so allz I can say is that I'm flattered by the reset.

note to Mischa Barton: hey hottie, mix in a cheeseburger every now and then and refrain from the cookie tossing, your bullimia is starting to show! you're starting to look like The Incredible Shrinking Shriver! and what's up with those bangs? sit Ubu sit, good dog ... WOOF! [Shrinking Shriver buzz courtesy of Just Jazz]

reason #29 that Dido and your Uncle Grambo are destined for each other ... we both hate racist websites!

While Janet Jackson's withdrawal from this weekend's Grammy Awards is an expected consequence of Nipplegate, who knew that it would also affect Trousersnake's former N*SYNC buddy J.C. Chasez? The NFL has rescinded their offer for Chasez to perform "Blowin' Me Up With Your Love" at this weekend's Pro Bowl halftime and will replace the performance with a tribute to Hawaii featuring hula dancers, drummers and local singers. what's next, will Fazoli's refuse to bring extra breadsticks out to Joey The Fat One during lunchtime? boo on you, NFL.

and double boo on you to the NFL for effectively forcing ESPN to cancel "Playmakers" ... while your Uncle Grambo never watched a single episode of this show (I think it was on the same time as "Nip/Tuck"), I don't like corporations to interfere with creative content in ANY medium.

the buzz continues to grow for the February 20th release of "Eurotrip" ... howevs, I've got a beef with DreamWorks (i mean, ASIDE from the fact that they're letting DeLuca go). my question is simple ... why aren't you concentrating more on Trachtenhottness? spend less time with that mime who looks like the retarded cousin of Rob Schneider and hitch your movie to TrachtenCleavs and watch the box office go up, up and away! you know, the old saying goes "those who don't know history are doomed to repeat it", so I suggest your punk asses check out those B.O. numbers from "Harriet The Spizz"! that hottness grossed $27 mills back in `96 (equivalent to at least $60MM these days!) and was in theatres from July until November! give the girl her due! btw, your tagline of "No Actual Europeans Were Harmed In The Making Of This Film" totally blizzows. robvs.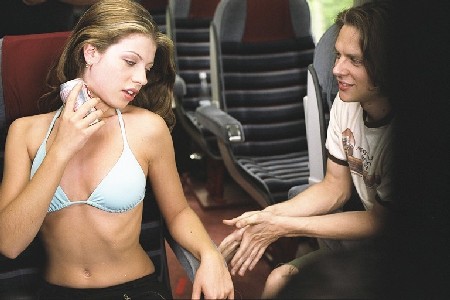 Image courtesy of Scott Writes. Shmears.

posted by uncle grambo |
---
Wednesday, February 04, 2004

some say you're not really anybody until people start taking potshots at you. i say bring it on, i heart the buzz. check it...

"We've always found (whatevs.org) annoying in that Old Navy commercial, can't-look-away kind of way" — Ann Arbor Is Overrated


"Whatevs - Untamed idiocy always has a place in my heart. It's the genius of the stupid, which actually isn't stupid at all. The Wise Fool, you might say. Sure, it's a bevy of pop culture and focuses just a bit too much on the barely-pubescent starlet set (Michelle Trachtenberg and Amanda Bynes are pressing charges), but anyone brilliant enough to use "durst" as an adjective gets my vote." — Kinetic Muse
okay, okay, neither was that bad. A.A.I.O actually called this site "Uber-popular (sic)" and the Kinetic Muse managed to mix in "genius" and "brilliant" into his / her critique. but what I DO take issue with is her description of TMFTML: "Somewhere in New York, a junior copywriter for Saatchi and Saatchi sits stewing in his own fury." uh, you are SO wrong in that description, TMFTML is actually a junior copywriter's ASSISTANT! duh, do your research!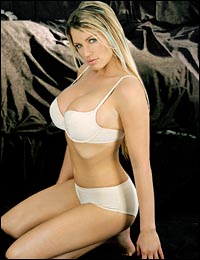 while everyone on this side of the pond is still stewing over Nipplegate, those bloomin' Limeys are (once again) riding our coattails and trying to stir up some of their own buzz. first off, former Sex Pistol John Lydon spewed out the words "fucking cunts" on live television, during the inexplicably smash ratings hit "I'm A Celebrity, Get Me Out Of Here" ... that's just sad and desperate, yo. but famed topless ingenue Jordan dropped a bombshell when she alleged that she's had an affair with David Beckham! major, major shockwaves are rippling through the British press this morning ... developing.


Dan Marino resigns as Dolphins' senior VP of football operations after only three weeks on the job. i always knew that dude lacked the necessary sack to get things done. what a mo.


are Brit Brit and George Costanza still an item?


and although these rumours first surfaced on AICN weeks ago, they're just not going away. now The NY Daily News is on press with the rumours that Beyonce will portray Lois Lane in the upcoming "Superman" film. buzz?


(EDITOR'S NOTE: Posting will be light today, I'm going to be downtown at the Ren Cen in meetings all day. See you after 6pm!)

posted by uncle grambo |
---
Tuesday, February 03, 2004

omg, the upcoming F. Gary Gray adaptation of Elmore Leonard's "Be Cool" just lost ALL of the buzz that it once had. in perhaps the worst casting stunt since Colleen Haskell appeared in "The Animal", OutDurst's Andre 3000 will appear in a role that was "tailored specifically" for him. the film started shooting in Los Angeles today and will also star John Travolta, Uma Thurman, Danny DeVito. zero buzz. [via 3-Minute Rule]


omg, double durst buzz. part of the major appeal of this year's Coachella Festival was to see The Pixies reunited for the first time on stage since the early `90s. howevs, it looks close to 100% certain that the band is going to launch a North American tour BEFORE their scheduled Coachella appearance ... fuck that!


The NY Daily News tries to answer the six big questions that they feel will determine whether or not Jennifer Aniston will ever become a movie star. the only way that Aniston will EVER open a movie is if she disappears for a few years, only to make a triumphant comedic return to the big screen. Aniston and drama simply don't mix, natch.


congrations go out to The Spoonbender for getting some hott Wonkette props.


random lunchtime thoughts on the whole Miss Jackson / Trousersnake controversy (which has been linked to death elsewhere, hence my lack of recent detailed coverage), spurred on by staring at the cover of today's USA Today:

Frankly, I'm kind of surprised that no one has explicitly mentioned race as an issue with this whole sitch. i mean, think about it ... there's a young white boy out there who is gettin' freaky deaky with an older black woman ... wouldn't you think that this would cause an even bigger ruckus than, say, if it was some white-on-white action? is this something that's even being discussed behind closed doors? is it because that America essentially views the "popular" Jacksons as more "white" (kinda like Bill Cosby, Arthur Ashe, et al)? would this be a bigger deal if it were, say, Ludacris that did this to Britney (you know, a black guy "doing" this to a white girl)? or is this like the first situation ever in the history of the United States where the "scandal" outweighs any potential race implications? needless to say, my lunchtime conversation was AWESOME!
yeah! Lindsayism has finally been relocated to its proper home after spending a few weeks over on Blogspot. and it was all thanks to Linds that I discovered that Ultragrrrl is going to be appearing on the Bill O'Reilly show this Friday night! so best!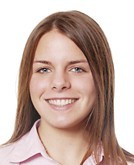 finally, I am happy to report that undergraduate women at the University Of Michigan have claimed sole authorship of blowjobs, deeming the act (and I quote) "The Michigan Hookup" (or "TMH", for short ... pun semi-intended). Michigan Daily writer Rebecca Ramsey (pictured at rizz, natch) asserts that Billy Joels are the "trademarked hookup" for drunken co-ed's. she brands hand jobs as "passé" and bills intercourse as "too extreme" (EDITOR'S NOTE: I blame all those Mountain Dew commercials, yo), leaving the blow job as the "surefire way to please a guy." damn skippy, Becks ... you go, girl!


as if this wasn't buzzworthy enough, Miss Rebecca Ramsey then begins to instruct on the proper manners that both giver and recipient should exhibit. she also spends some time giving advice on how to avoid "risking the dreaded money shot" ... i say this kind of frank discourse is buzzworthy for the entire city of Ann Arbs. back when I was stomping about the grounds, it seemed that HoJos and Evander Holyfields (The Real Deal) were FAR more in vogue that a little concert from Billy Joel (although everyone knows that "There's nothing hotter than that HJ/BJ combination!"). that was something that you had to WORK for, yo; banging almost always proceeded the beejer. but then again, grunge was all the rage back then, not exposing your nipps for 90 million people during Super Bowl halftime specials. yet another reason I'm pissed at my parents for being born pre-1980.


all hail GKVibe (with an assist from Alfonso) for the hottness. shmears.

posted by uncle grambo |
---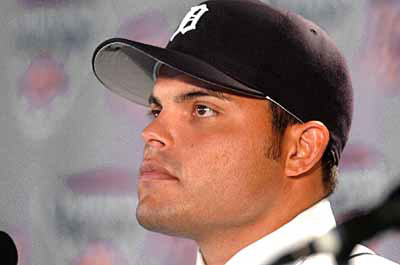 now I ask you, does this look like the face of someone who's excited to be here? i think not. this looks like the face of someone who has resigned the last years of their career to a losing squad for the princely sum of $40 million. hope seems to be springing eternal down on Woodward Ave this morning, but your Uncle Grambo is still wary about this whole Pudge business. i don't want to playa-hate, but after 10 years of losing, your Uncle Grambo has reserved the right to be skeptical about the Tigers.


HOT BREAKING NFL BUZZ! Drew Henson and the Yankees have amicably parted ways, freeing the former Michigan QB to pursue a career in the NFL. while there's part of me that wants to see Henson fall flat on his face for his decision to diss Lloyd Carr for George Steinbrenner, there's another part that's excited to see a local boy do well. best.


who knew? Sasha Frere-Jones ... gossip columnist? turns out he was dining at Nobu ("Food was bananas") during the Super Bowl and spotted Elvis Costello, Diana Krall and Moby having dinner together. while this isn't necessarily any giant revelation, what is interesting is that the trio decided to (and I quote) "rock Post-Its on their foreheads for close to an hour" ... wtf is up with THAT? best! or, as SF/J put it, "G-g-g-g-gangsta!"


buncha students! MTV.com reveals the true story behind the making of Coldplay's "Clocks" ... guess what? it almost didn't make the album! never heard THAT story before! now go play kissyface with your gawky bird, you frickin student!


Gothamist was the center of The Blogiverse™ yesterday with their "Outting Of Scott Lapatine" story. howevs, interested readers (like moi) who visit the story today will discover that their editorial staff removed ALL of the comments because (and I quote) "they got personal/negative/off-topic." ... DURST! i thought that there was a pretty healthy debate going on over there regarding the pros and cons of being an "anonymous" blogger, but a lot of readers seemed to focus in on calling out the Gothamist Staff for being a little, say, "high on their horse" and Jake specifically for being some sort of a trust-fund baby. while your Uncle Grambo isn't above deleting inappropriate comments here and there (someone tried outting Scott Lapatine on the backblogs here yesterday and, out of respect for Scott, I deleted the comment), I think that you have to take the good with the bad when you give your readers the ability to comment. personally, I draw the line at blatantly durst commentary (for instance, racist buzz don't fly) but other than that, i'm anti-censorship in every way. so c'mon Jen and Jake, methinks you reserve the right to shut down future comments but you should definitely repost those comments that were made for historical purposes. shmears.


howevs, all that being said, I still heart Gothamist. the second installment of "The Gothamist Interview" tackles Spin senior writer Chuck Klosterman. however, when you become a well-read and well-respected website, there are always people there to take the piss. fortunately for all of us, The Eurotrash Interview with, erm, Eurotrash, was performed with gusto and aplomb by Chris Hitchens. totally best, I heart blog-on-blog beef.


BREAKING NEWS! The CBS Network threatening to bounce both Janet Jackson and Justin Timberlake from this Sunday's Grammy Awards! developing ... [via The Grizz via Drudge]

posted by uncle grambo |
---
Monday, February 02, 2004

the good news is that today is shaping up to be one of the best days in the history of whatevs.org (in terms of visitors, not overall quality, obvs). the bad news is that all of the traffic is coming here is because Google has whatevs.org currently ranked Number One with any combination of the phrases "Janet Jackson" and "Nipple Slip" ... in light of last month's bandwidth issues, this kind of traffic seriously harshes on my buzz, especially because the page that they were referring people to was from December. so if you happen to stumble upon said page, that's why it looks all effed ... i removed all of the image tags and all references to Miss Jackson and nipples. glad I caught that one, pre-emptive stizz!


more highlights on the Nip Slip Seen Round The World:





in the history of epic days, this moment certainly ranks up there with the moonlanding and Uncle Grambo's birth in August of 1974: Oasis and the Information Leafblower, Together Again For The First Time! so best.


to be quite honest, this story surprised me even more than that Areola Revelation. Kevin Spacey spotted at a German strip club ... and it wasn't a male strip club! there were actual naked girls there! does this mean ... ??? nah, it probably doesn't mean THAT at all. obvs.


Old Hag does some spring cleaning. mmmm, a fresh color palatte ... droolworthy!


The Glamorama Symposium #2: Popular Music and The Zeitgeist.


The Outting Of Scott Lapatine over at Gothamist seems to be stirring up all kinds of controversy. at last check, there were 55 comments. buzz! also featured over there is the debut of a new feature, creatively titled "The Gothamist Interview." the first subject is none other than all-around good guy Lockhart Steele, the gent who was kind enough to extend your Uncle Grambo an invitation to his birthday party a few weeks back.


COACHELLA BUZZ! according to Jason Product Shop (the premiere source of Coachella hottness on the web), recent confirmations include Wilco, The Flaming Lips and Belle & Sebastian! so best, Peabs, Dirty, Damore and your Uncle Grambo all booked our tix today. note to all Californians: start stockpiling your drugs, because The Obvs in `04 Campaign is coming to your state and we're ready to make Weiland's drug habit look like like a fourth-grader's. bovs.


according to Munee Cashilini over at One One One Five Dot Org, the next hott name is porn is sure to be Racy Peterson. howevs, your Uncle is on record as preferring "Lacy" (because of the whole lingerie connotation, obvs). either way, we're both pretty damn tasteless. shmears.


scary, but somehow I don't think that this one is too far off. our fine feathered friends at YPR imagine a world where The NYTBR is sold off to focus groups and edited by Dirt McGirt. genius. [via Gawker]


speaking of Gawker, anyone else notice that Giant Ad that they've surreptitiously placed smack dab in the middle of their Editorial Section? pretty crass, if you ask me. howevs, you can't really doubt the acumen of Nick in situtations like this, I'm sure they scored a pretty penny for that placement.

posted by uncle grambo |
---
while the nation seethes this morning over the "slick, soulless ... 15- minute celebration of crotch-grabbing, sexual simulation and stripping" that was the MTV-produced Super Bowl halftime show¹, I bring you news of an even more distrurbing nature. our nation's premiere weather prognosticator, Punxsutawney Phil, saw his shadow this morning, signalling six more weeks of winter. while everyone agrees that bone-chilling weather and a lack of sunshine mos def blows, the crowd (numbering in the thousands) turned angry and began booing the forecast! what's next, are we going to hunt down Willard Scott and set fire to his condo? come on people, it's just an effin' groundhog ... shouldn't you turn that laser-like hatred back at the man in the mirror? after all, you're the douchebags who drove all the way to Punk'd-Tawney to watch a furry nocturnal rodent emerge from some god-forsaken spider hole, Saddam stizz. get reals.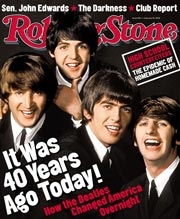 The new Rolling Stone leads with the headline "It Was 40 Years Ago Today!" ... what they DON'T tell you is that the cover story is about the last time that Jann Wenner actually had buzz.


anyone who's walked into the Birmingham Palladium in the last three months has found themselves magnetically drawn to the giant Elisha Cuthbert cut-out poster for her upcoming film, "The Girl Next Door." everybody hearts Cuthies, but who knew the plot of the movie revolved around the fact that said next-door girl is really a backdoor-girl! she plays a porn star! untz to tha break of dawn, this film suddenly went from "must-miss" to "MUST-SEE" hottness in two secs flat. buzz.


while I generally abhor Mitch Albom in every way, shape and form, his column in this morning's Freep on Super Bowl MVP Tommy Brady was actually quite a good read. who knew?


Zellweggs just keeps getting cuter and cuter with every passing day. playing in the snow ... yum.


memo to Ali Landry: no matter where you decide to get married, it's important to remember that YOU'RE GETTING MARRIED TO ALBERT CLIFFORD SLATER! wtf!?! all those Doritos must've caused some permanent brain damage ... shmears.


¹ By the way, mad props to Kid Rock, Aerosmith and The Trousersnake for being the only performers at last night's Super Bowl NOT to lip-synch. Believe you me, there are a lot of us out there who appreciate that kinda flavor. Y'all tigs in my book.

posted by uncle grambo |
---
Sunday, February 01, 2004

wow, what a great Super Bowl. and I'm not talking about the game, yo! the esteemed Tiffany Network has just apologized for the Janet Jackson nipple revelation during the MTV-produced halftime extravaganza. thankfully for all of us, Toby from Vividblurry.com has posted some hott pics of Miss Jackson's star-pierced nipples (totally NSFW, obvs). howevs, the real question is this: was this a planned publicity stunt or innocent nip slip? my vote is for the former, especially considering Janet hasn't had any charting singles in YEARS. and look at Justin, he doesn't look surprised or shocked as he holds the tear-away leather tatt patch in his hands. verdict? PLANNED!


in addition, this incident immediately brings to mind the famed Trousersnake ass grab of Kylie Minogue from last year's Brit Awards ... what is it with Justin and risqué PDA with famous female musicians? the boy's got game, uh huh. revealed!


UPDATE (Monday A.M.): The Gorilla reveals documents that prove that the Nip Slip Heard Round The World was planned all along! Miss Jackson's choreographer, Gil Duldulao (EDITOR'S NOTE: A little too close to "Dildo" for me, but whatever floats your bizz, Janet), was interviewed by MTV last Tuesday and promised the show would have "shocking moments" ... shocking indeed! mission accomplished!

posted by uncle grambo |
---
forget all this talk surrounding the sanctity of marriage, i think we should all be focusing on protecting the sanctity of buzz. for instance, whatevs.org endured multiple bandwidth busts during the month of January, a tragedy that we all recognize could potentially cause catastrophic rifts in the space/time continuum. your Uncle Grambo got all Sherlock Holmes up in this bitch and discovered that the main issue isn't really traffic to the site (per se), it's really that whatevs.org was revealed as the #2 result for those Google Image searching for Paris Hilton. while her snizz was displayed back in Shocktober, I went out and deleted the (rather large) image off my servers this morning. hopefully this will curb the issues I've been experiencing and there will be no futher interruptions. hopefully...

on a positive note, this full-fledged durstosity was balanced out as the Motor City transformed into a veritable Mount Vesuvius of buzz last night. the FOW Nation was representing in full force with not one but TWO birthday bashes, one honoring the lovely Kudz-Serizz (aka Mrs. Gorilla) and the other fêting the ever-dapper Nummer. while the list of attendees is long and distinguished (kinda like my johnson!), I'll refrain from posting the laundry list of hottness. just trust me when I say it was dope, yo.

moving on. pop culture enthusiasts everywhere should take a moment of silence and honor the life of Mary-Ellis Bunim, who passed away late last week after a long bout with breast cancer. this reality television pioneer was responsible (along with co-creator Jon Murray) for bringing hottness such as "The Real World", "Road Rules", "Making The Band" and "The Simple Life" into our lives. if there have been more influential figures during the last two decades in the television industry, I'd be hard pressed to name them. may she rest in peace.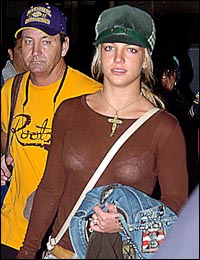 that was heavy, yo. a little Brit Brit see-through shirt buzz always helps to lighten the mood. bra revealed. but it begs the question, would what kind of skanked out teeze shows up at the airport dressing like this when you're getting picked up by your FATHER? i mean, it's one thing when you're all hepped up on Red Bull and posing for LaChappelle, but isn't it another thing entirely when you're going to meet your Pops? wait wait wait, let me stop a sec ... why am I complaining about the sheer hottness again? nevermind. buzz.


remember Scooter Girl from "American Idol"? sounds like her time in LA didn't quite go as expected. rumours are circulating that she recently got hit by a car while she was in LA whilst scootering about town, causing her scooter to be totally trashed. and apparently she's always spotted down on East 18th Street in NYC, so that doesn't bode well for her making the Top 10. sucks to be Scooter Girl. [via The Gossip List]


btw, if you need to catch up on "American Idol" before this week's big shows, this USA Today article is a great primer.


today's NY Post is blog central! contributing writer / Spin staffer Caryn Ganz has TWO hott blog-related stories; the first takes a look at Wonkette, launched just last week to a flurry of buzz in the blogiverse (i'm talking stratospheric Technorati hottness). the second explores the perils of blogging and features a quote from Buzzmaster General Just Jess of The Blueprint fame. there is also a quote from someone who "runs a popular media weblog in Manhattan" named Scott Lapatine ... hmm, wonder who that could possibly be? and no, it's not TMFTML ... or is it? moo ah ah! regardless, congrats to both for continuing to extend the reach of the blogosphere into the print medium.


Looks like it's a done deal with Pudge. expect a news conference to officially announce the signing tomorrow. your Uncle Grambo is still wildly apprehensive about this deal and Rodriguez's reasons for coming to Detroit, but I like the tenacity that Tigers owner Mike Illitch and president Dave Dombrowski have shown during this offseason. but still, I ask you, what about the pitching?!?


Angelina Jolie say bye bye to Colin Farrell and hello (again!) to Jonny Lee Miller.


don't be fooled by the rocks that she's got, she's still Governor Jenny From The Block. and she endores the Botox Boy. shmears.


over at The Black Table, check out "ROOTING FOR THE UNDERDOG: WOMEN WAX OFF ON THE NORMAL GUYS WHO MAKE 'EM WILD." featuring hott contributions from tastee ladies such as Zulkey and Jami. but Claire, is Elvis Costello really THAT normal? he's been a stone cold pimp for decades! now if you would've said someone like Marshall Crenshaw, that'd be a different story entirely.


i'll take "Despite The Disarmingly High Stale Factor Of This Joke, Actual Writers Went Ahead and Pretended That They Were ACTUALLY Being Clever By Committing These Words To Paper" for $200, Alex. so durst.


posted by uncle grambo |
---