Friday, August 08, 2003

you know why? 'cause I "Get Busy". well actually, it's more like "I'm Very Busy With Work." i likely won't be able to post until early this afternoon, if at all. i was here until after 1am last night and i'm quickly ducking out of a meeting right now to get this post up. apologies, hopefully more Knightley buzz can keep you content for the next few hours. natch.




just in case you're starving for more, here's an example of how frenzied the media is around the Kobe Bryant case. CNN requested an interview with famed Lakers play-by-play man Chick Hearn ... too bad he died a year ago! also revealed, former U of M scrub Rob Pelinka is Kobe's lawyer!

posted by uncle grambo |
---
Thursday, August 07, 2003

sorry kids. yes, i was drunk as a proverbial skunk last nizz at Fifth Ave. thanks to each and everyone of you who showed up for my last-minute birthday bash, believe me when i say that it was very much appreciated. i think i kissed everyone there at least twice. but that's beside the point. the point is that i've been scrambling like a mutha to put together not one but two presentations for our execs, both due tomorrow morning and both assigned today. them's the breaks, yo. in the meantime, please enjoy the Unadulterated Duffness of Miss Keira Knightley ... smell ya later.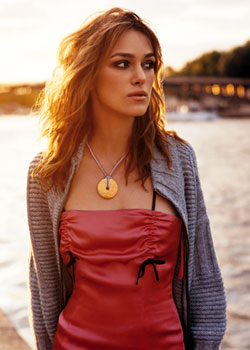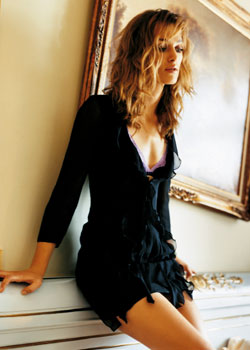 posted by uncle grambo |
---
Wednesday, August 06, 2003

apparently they're going for the "Pale As A Muthafucka" look for Fall 2K3.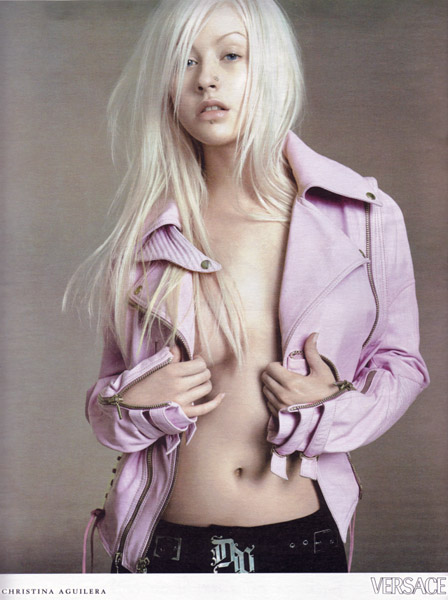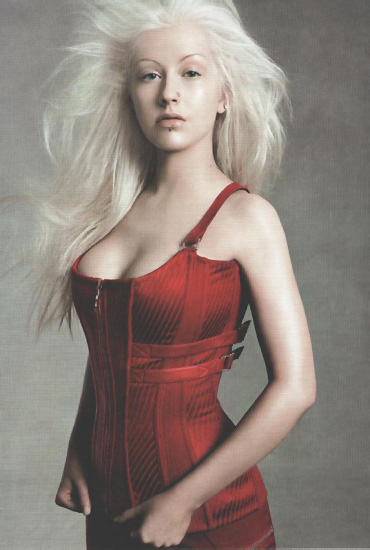 (pics originally revealed by The Velvet Ropers)

posted by uncle grambo |
---
NBC exec Dick Ebersol pays 50 g's to figure out who Carly Simon's "You're So Vain" is actually about. Before he made his final decision, he was alledgedly rebuffed by other artists when he tried to ask the following questions:
— Who Steve Perry was talking about when he wrote "Oh Sherry"?
— Exactly who was KISS referencing when they wrote the song "Beth"?
— Who is the "she" in Patrick Swayze's seminal "She's Like The Wind"?

fire up your TiVos. Jenna Jameson is the subject of the next E! True Hollywood Story, premiering this Sunday night.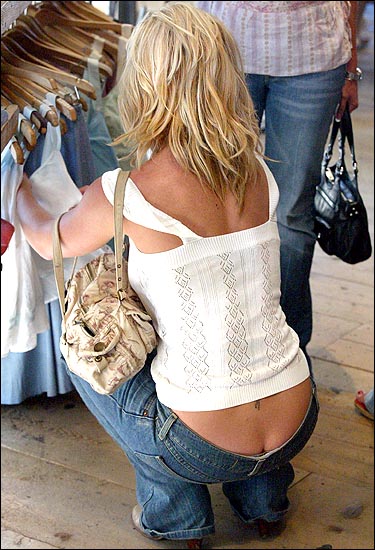 Britney's ass is so much hotter than Kylie's bum! (btw, sorta NSFW ... via Miss Modernage)


is there a better word in circulation than "natch"? and has anyone actually ever said it out loud? best word that no one has ever actually said. natch!


i love it when bloggers get props in the "legit" press. and, believe it or not, the spotlight is not shining brightly on Lizzie Spiers this time. the newest press darlings are none other than Miss Modernage and Miss Melody Nelson! an article in this week's New York Press waxes enthusiastically about their sites, their lives and their increasingly important profile in the NY music scene. apparently one of the members of Stellastarr* wore a Melody Nelson pin when he performed on Carson Daly! mad props to both of these ladies on the press mention and for continuing to host such excellent sites!


"GIMME BACK MY SON!"


The Grizz debunks yesterday's Freep article on crop circles. he even managed to land a quote from Freep executive editor Carole Leigh Hutton, who "doesn't regret" running the story. and while you're reading the DetNews, be sure to check out M. Hudson Hawk's latest Car Culture column, where he manages to raise awareness on one of society's most debated questions ... Why does the Pontiac Vibe have such a wimpy horn?


best marketing partnership since Mean Joe Greene and Coca-Cola. Mitshubishi and Spongebob Squarepants.


see it while you can. Gigli's box office has plummeted to a mere $185 per screen.


this one goes out to the Potter freaks (including Zachamundo and Coach Glinka). The Sun has exclusive photos of Gary Oldman as Sirius Black from the new HP movie.


all kindsa breaking Strokes buzz! According to Billboard, the new album will be out "in mid-October." no word on a definitive first single, but all signs are pointing towards a track called "Supernova". hopefully it can match the brilliance of Liz Phair's lead single (off "Whip Smart") of the same name. for an excellent recap of all the recent Strokes press announcements, check out Glamorama!


in completely unrelated articles, The Freep builds buzz on Vespa scooters and Corktown. the latter is the latest in their series focusing on Michigan's "Cool Cities" and the first time they actually made a good selection. The Lager House serves Buzz Cola by the pitcher and is the epitome of Western Detroit Duffness. right ON!


(EDITOR'S NOTE — re: that "GIMME BACK MY SON!" reset, it was apropos of nothing. it just had to be said. thank you.)

posted by uncle grambo |
---
better than Britney arse? better than Electra boobs? better than Gisele legs?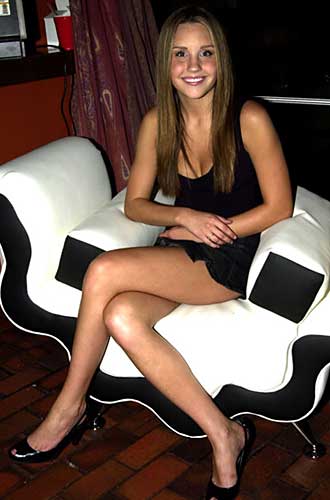 posted by uncle grambo |
---
i never thought i'd see the day that Tom Sizemore would be crying. but I guess if I was in court facing charges that include domestic violence, criminal threats, intimidation of a witness, vandalism, making obscene phone calls and making repeated harassing phone calls, I'd be crying too. Heidi Fleiss, no buzz.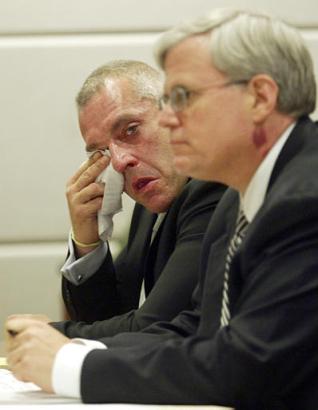 posted by uncle grambo |
---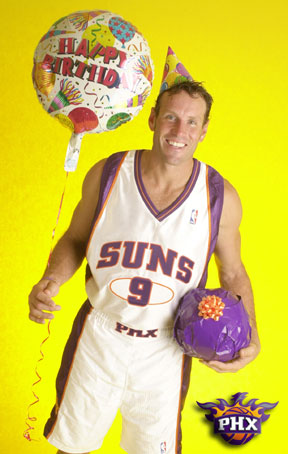 I was having a good sleep in my car / In the parking lot of the Showboat Casino Hotel / I said I remember you, you drove like a PTA mother / You brought me draft beer in a plastic cup / I'm feeling thankful for the small things today / I'm feeling thankful for the small things today.


CHORUS:
Happy / Happy birthday to me / Happy birthday to me / And to you / Happy / Happy birthday to me / Happy birthday to me / And to you


I'm feeling thankful for the small things today / I'm feeling thankful for the small things today / I said I remember you, I crashed your wedding / With some orange crepe paper and some Halloween candy / Sometimes I wish I were Catholic--I don't know why / I guess I'm happy to see your face at a time like this


CHORUS


Happy birthday baby, to me / Happy birthday baby, to me.


(lyrics by David Lowery. so much Cracker buzz)

posted by uncle grambo |
---
Tuesday, August 05, 2003

brace yourselves. our lives are about to be forever changed. a new show hasn't had this much buzz since "Dawson's Creek" premiered on January 20, 1998. get ready for tonight's premiere of "The OC" on Fox. tonight. 9pm. be there (on your couch, that is). and I'm paraphrasing R. Layng Karvola from last night's BackBlog when I say this, but Mischa Barton is the new Katie Holmes. that in and of itself equates to Best Evs Buzz.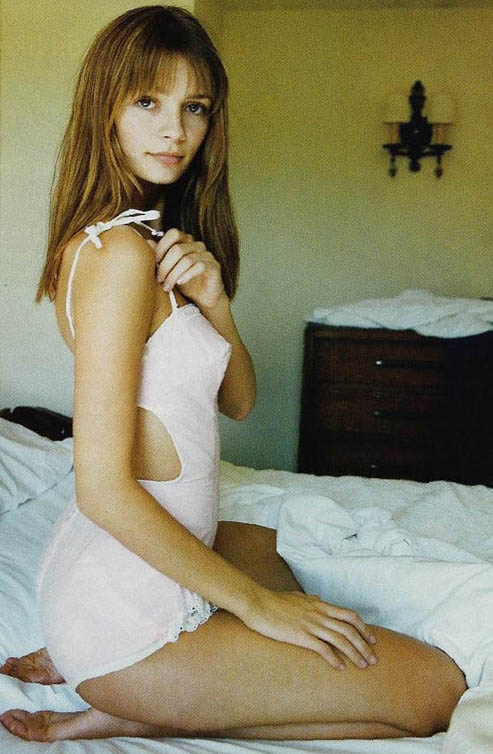 posted by uncle grambo |
---
if you haven't already gone out and picked up a copy of today's Detroit Free Press, stop reading and do so immediately. the lead story on the front page of the paper talks about the bizarre appearance of some crop circles at a rural farm in Howell Township, MI. the owner of the property, Mike Esper, noticed their appearances and even consulted Jeffrey Wilson, a self-appointed "expert", in determining whether or not this was the work of space aliens. the "expert" declared that the work was absolutely NOT a hoax and The Freep ran with the story. Even The AP picked it up! but just a few minutes ago, sources obtained the following press release:

Press Release - August 5th, 2003
For Immediate Release
Contact: Buck Head Show


Channel 955's Buck Head Show Apologizes for Fooling Local and National Media.


On Monday July 14th, 2003 at approximately 3:00 AM, members of the "Buck Head Show", heard weeknights on WKQI, Detroit (Channel 955, 95.5 FM), created small crop circles in a cornfield located in Howell, Michigan near Mason Road. The side-kicks, known on the air as "Gallagher" and "Corky," assumed that the stunt would be judged as a hoax immediately. Instead, the story received local and national media coverage. The "Buck Head Show" has accepted full responsibility for wasting the time and efforts of the press in pursing the invalid paranormal event.


The device used to create the illusion of an authentic crop circle was made from wood planks and ropes. These devices will be available for viewing at the WKQI studios in Farmington Hills, Michigan upon request.


WKQI Operations Manager, Dom Theodore, has apologized to listeners of WKQI (Channel 955), the local media, and the Esper family, who owns the cornfield in which the hoax occurred. The apology is currently airing once per hour on WKQI (Channel 955).


An official statement regarding the incident will be made by Buck Head on WKQI (Channel 955) this evening at 7:00 PM.



SUCKAS! props out to Channel 955 for a well-executed hoax, we just don't see enough of those these days. Gallagher and Corky ... best sidekick names evs!

posted by uncle grambo |
---
back when I went to high school, we had The Jocks, The Sluts, The Dweebs, The Drapes, The Jets, The Douchebags, The Motorheads, The Soshes and The Squares (amongst other less definable social groups, of course). they all thought I was a righteous dude. but that's besides the point. the point is that a media agency known as Carat Interactive recently released a study entitled "Born to be Wired: The Role of New Media for a Digital Generation" and identified new subdivisions in what is known in research circles as the "young consumers" segment: Hubs, Chic Geeks, Miss Insulars, The "Now" Crowd, The IQ Crew and Alter-ego.coms. the study also revealed that teens now spend more time online (16.7 hours per week) than they do watching TV (13.6 hours) or listening to the radio (12 hours). hopefully most of their time is spent on whatevs.org, because everyone needs a bad influence in their lives to steer them into a life of depravity and heavy petting. obvs.

The FOW known as Dr. Bukoff (of Lunch fame) is currently in the midst of a road-trip through Iowa. on his trip, he has encountered four different varieties of breaded pork tenderloin sandwiches. fortunately for everyone with internet access, he is chronicling this epic voyage over at Stalking The Wild Breaded Pork Tenderloin In Iowa. he also passed along the photo at right of the cow on the stick. legendary.


"No doubt that I'd love to sniff on them panties / I'd eat you alive" ... a choice excerpt from a new Durst song. if Rob Zombie can be "More Human Than Human", i need to develop a correlary theorem that illustrates that Fred is "More Durst Than Durst." how can one man be so wurst?


who knew...
... that gay men and lesbians are 70 percent more likely to smoke than the general population?
... that Tony Blair's wife has scored a "massive" club hit with a karoake version of "When I'm 64"? (via Glamorama)
... that a 7% increase in pitch turns Morrissey into Debbie Harry? (link courtesy of Stereogum)
... that Chicago Bears linebacker Brian Ulracher is the new face of Old Spice?


i love it when a plan comes together. back on July 30th, I vented a minor rant regarding the appalling new one-sheet for Woody Allen's "Anything Else." then on Friday, my boy Jeffrey Wells (over at Moviepoopshoot.com) talked about the same thing. then on Monday, my boy David Poland (of The Hot Button fame) ran the same story. then our friends over at Gothamist decided to mention it today. you know where you first witnessed the quickness. obvs.


good golly Miss Molly. Mitch Ryder is so hard up for $$$ that he'll call you and leave a personalized message on your answering machine for only $30. you gotta check this site out and see the other loohoozers that will do the same. The Barbi Twins. Tom "The Candy Man Candiotti. Richard Hatch! i say best. (link courtesy of Gawker)

posted by uncle grambo |
---
to fullscreen or widescreen? that is the question ... eff it, I'll buy both!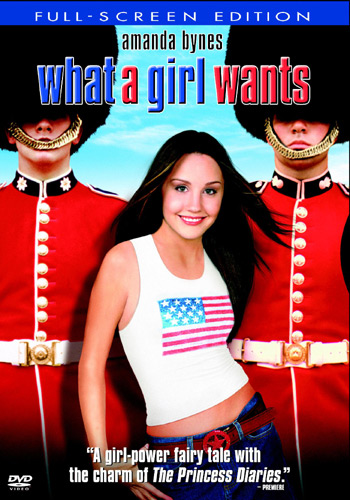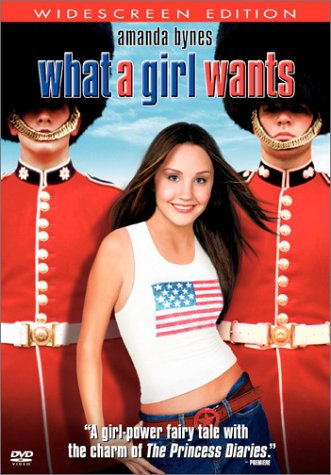 posted by uncle grambo |
---
robert evans. saul zaentz. jerry bruckheimer. lawrence bender. hell, maybe even neil h. moritz. the list of legendary hollywood producers is long and distinguished ("kinda like my johnson"!), but one name is quickly rising to the top of this noble list. and his name is Jeff Balis. yes, the man behind both "Stolen Summer" and "The Battle Of Shaker Heights" is known far and wide for his ability to get the best out of his cast and crew ... well, maybe not so much. but c'mon, it's Balis! i'd probably be more geeked for a Whatevs Watcher sighting of Balis than of J. Lo! for those of you craving more details behind the legend that is Jeff Balis, fortunately our good friends over at Kevin Smith's Moviepoopshoot.com have posted a two-part interview with the best red-headed wunderkind since Boris Becker. Enjoy!


THE BATTLE OF PROJECT GREENLIGHT: An Interview with PROJECT GREENLIGHT Producer Jeff Balis
Part One
Part Two


(EDITOR'S NOTE: In my haste to post, I forgot the best part! Check out what Balis has to say when the interviewer asks him about his upcoming projects: "With my production company, Wisenheimer Films, I'm doing something called WAITING. It stars Ryan Reynolds, Luis Guzman and Busta Rhymes and we're shooting it in September. It's basically CADDYSHACK in a restaurant and it's a fantastically written little movie." No additional comments are necessary, other than "!!!")

posted by uncle grambo |
---
Monday, August 04, 2003

when it rains, it pours!





(EDITOR'S NOTE: So many exclamation points! My bad!)

posted by uncle grambo |
---
we haven't heard anything from Mad Richard in months. not since the barely audible *thud* of his stillborn new album, "Human Conditions" ... i was out collecting some PHC for a post when this pop-up ad hit my screen. is it just me or is that Mad Richard himself in the upper left-hand corner of the ad? i clicked through to see if i could garner any further deets, but no such luck. what's the conclusion?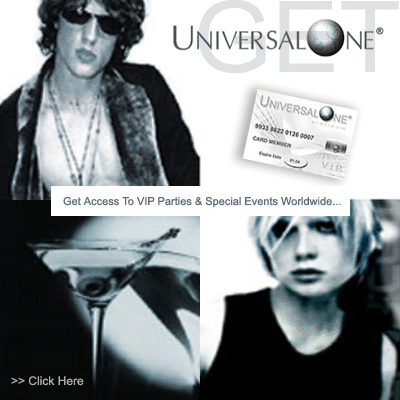 posted by uncle grambo |
---