Friday, June 06, 2003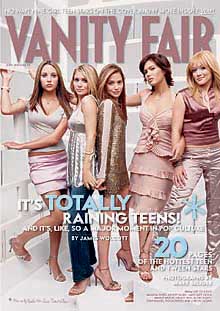 dearest FOWs,


you may or may not already be aware of this, but whatevs.org is hittin' the highway next week in search of all kindsa interstate PHC. your Uncle Grambo and Damore are packin' our bags and travelin' west down I-94 on Sunday, Windy City stizz. i've been neglecting the Central Standard Timezone for far too long, so it's time to get crackin' with some deep dish pizza, Chicago dogs and Wicker Park hotties. obvs. while in Chi-Town, this dastardly duo will be checking out Coldplay at the UIC Pavilion at the Fountains of Wayne instore perf @ Tower Records. ridiculous amounts of buzz are sure to follow.


then, when the clock strikes Crack O' Dawn on Thursday morning, it's off to NYC for parties, hotties, music and copious amounts of hard drugs (not necessarily in that order). events on the agenda include Evan Dando @ the Bowery Ballroom and Coldplay at MSG, and potentially even the Electric Six show on Saturday (if they haven't broken up by then). this whirlwind tour of Unprotected Hottness will conclude on Sunday, June 15 as Northworst Airlines drops my ass back off at Metro Airpizz, where I will likely spend the entire day detoxifying my body from the resultant nine day bender.


so, in essence, what i'm saying to you is that updates next week are likely to be sporadic (or is it sporatic?). but the good news is that my trusty laptop and digital camera will also be making the trip across timelines ... posts of extreme buzz are 100% guaranteed. quality over quantity. can you feel it?


so until then, may the Bynes be with you.


oxox,
— mark

posted by uncle grambo |
---
i say GOD DAMN! after spotting Amanda Bynes on last night's MTV Movie Awards, i tried looking for some paparazzi snaps to encompass the Pure Unadulterated Hottness that is Bynes Buzz. thank gawd for Google. a Google search revealed the following snaps from, get this, THE COVER SHOOT FOR NEXT MONTH'S VANITY FAIR! are you fucking kidding me? the cover will (supposedly) feature ALL of today's teen hotties, including Bynes, the Olsen Twins, Mandy Mizz, Duff, Evan Rachel Wood and more! Google revealed a gallery of stills on AmandaBynesNow.com! the issue supposedly streets on June 10th ... so much buzz!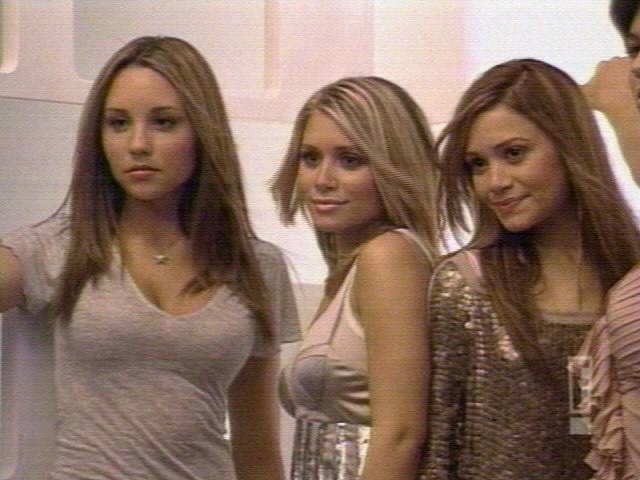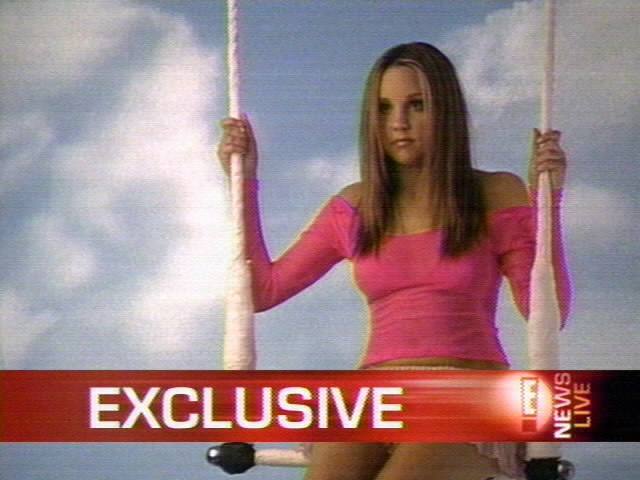 posted by uncle grambo |
---
Thursday, June 05, 2003

MORRISSEY INKS RECORD DEAL WITH SANCTUARY RECORDS! no word on any potential release dates, but you'd think it would be relatively quick. he's been rumoured to have had at least one album completed while he was shopping his services. best news of the day! (thanks to MacK10 and Glavzies for simultaneously emailing me with the same information!)

posted by uncle grambo |
---
i consistently receive good tips on articles from FOWs which obvs makes this site remain as piping hot as poss. just wanted to say thanks to each and everyone of you who forwards the dope shizz, and here's a quick sample of some things that have landed in my inbox over the last 24 hours.

"How about some strippers and some Pepto-Bismol in a kiddie pool?" Wayne Coyne and the rest of the Flaming Lips are profiled in the latest issue of Blender. (link courtesy of Nummer)


Director Wes Anderson will be directing his "The Royal Tenenbaums" stars Bill Murray, Anjelica Huston and Owen Wilson in "The Life Aquatic" for Disney's Touchstone Pictures. script co-written by Anderson and NOAH BAUMBACH ("Kicking and Screaming", "Mr. Jealousy", "Highball")!!! (link courtesy of The Grizz)


What does Pearl Jam leaving Epic mean for the record industry? (link courtesy of APLarcadia)


There's going to be an auction on June 7th to benefit the upcoming building of "The House That Makes Sense", Heidelberg House stizz. Check it out. (link courtesy of Mrs. Gorilla)


Too bizarre to be described — pure must-see buzz. Don't worry, it's safe for work. (link courtesy of Ryan Karvola)


HomeStarRunner.com. original, hilarious Flash-based cartoons. best thing since the early days of Heavy.com. (link courtesy of Sarah W)

thanks to the FOW Nation for your ongoing contributions! If you see anything out there that's worthy of linkage, please drop me an email @ markdgraham@yahoo.com. obvs.

posted by uncle grambo |
---
locked in mortal kombat over who's got the hotter cover! my vote goes to Jewel — someone send me some JPEGs from that issue ... STAT!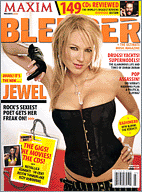 posted by uncle grambo |
---
breaking news. the Jayson Blair scandal that rocked the NYT has just racked up more professional casualties. Executive Editor Howell Raines and Managing Editor Gerald Boyd have just turned in their resignations from the paper. in other words, they got shitcanned. fired. tossed out like last week's SundayStyles section. someone had to take the fall for this and it ended up being two of Blair's mentors. too bad.


what a god damn fiasco Field Day has turned out to be. for those that aren't up on the latest Miss Modernage gossip, the planned two day festival has been reduced to a 1-day show at Giants Stadium. adding insult to injury, the fans that shelled out $150 per day for the old tickets are shite out of luck, b/c they will not be honored at the new venue!!! rumours are swirling that the "old tix" might not even be refunded. so while Radiohead, Beck and The Beasties are confirmed to take the stage, this show has next to no buzz. Evan Dando @ The Bowery Ballroom next Thursday has more buzz! guaranteed.


and in an article that is likely to interest only The Gorilla and C. Friggs, Slate.com's Fred Kaplan has written a fascinating article entitled "The End of History: How e-mail is wrecking our national archive." i quote, "Almost all Air Force documents today, for example, are presented as PowerPoint briefings. They are almost never printed and rarely stored. When they are saved, they are often unaccompanied by any text. As a result, in many cases, the briefings are incomprehensible." while I'm not necessarily as interested in the preservation of documents such as these for what some might call "historical purposes", it's pretty frightening to realize that there is no official record of what was said or what occured at some of these high-level military meetings, even under the auspices of "classified" information. looking forward to the FOWs thoughts on this one.


two Michigan men were just awarded a jury settlement of $30 million dollars when they successfully proved that Taco Bell stole their marketing idea for using a talking chihuahua as a product pitchman. according to the article, the pair formed a company in 1995 called Wrench LLC and collaborated to create and market an idea that they called the "Psycho Chihuahua - a cool, confident dog with an attitude." is it just me, or does that sound exactly like Poochie? "I'm half Joe Camel and a 1/3 Fonzarelli" ... Simpsons, so prescient.


and last but not least, two of my blogging comrades have some recent updates worth highlighting. over at the always tigs Glamorama, my main man Kegzies has just posted some excellent new reviews of Radiohead's "HTTF", Blur's "Think Tank" and Hot Hot Heat's "Make Up The Breakdown. " and over at Solotarian Views, Solo waxes reminiscently about how rad it was to have a BMX bike back in the day and theorizes a bit about "sissy mountain bikes" — he even posts a pic of his old BMX! pure hottness.

posted by uncle grambo |
---
so much buzz @ the magic stick last night for the Longwave / Phaser show. props out to Nummer, Damore, C Friggs, Big Matt and GP Jen for attending. so many pre-show CD-R trades! so many beers! so many stickers! but most importantly, so many hott indie rock chicks there — unfortch for your Uncle Grambo, they couldn't get enough of Damizz! there were literally like three different hipster hotties competing for his attention ... obvs he revealed digits. Damore brought his god damn A game to the Stick / Garden Bowl last night, and hopefully I'll be able to latch onto some of his cast-offs next week as whatevs.org rolls through Chicago and NYC in search of Interstate Piping Hot Content. and although Nummer first revealed this last week, The Magic Stick has renovation buzz! brand new hardwood floors have replaced the crappy carpet that used to exist (no more fear of falling through the floor!), and there is a brand new bar back by the pool tables! while the Stick has been the epicenter of buzz in D-Town for quite some time, the improvements they made only increase its Best Ever Ratio.

below are some photos from last night, courtesy of Big Matt. check out his website, motorcityrocks.com, for an extremely comprehensive look at Detroit's rock scene. if you're ever in the mood to see some live music in the D, this site has got everything that you need to know. that site again is motorcityrocks.com.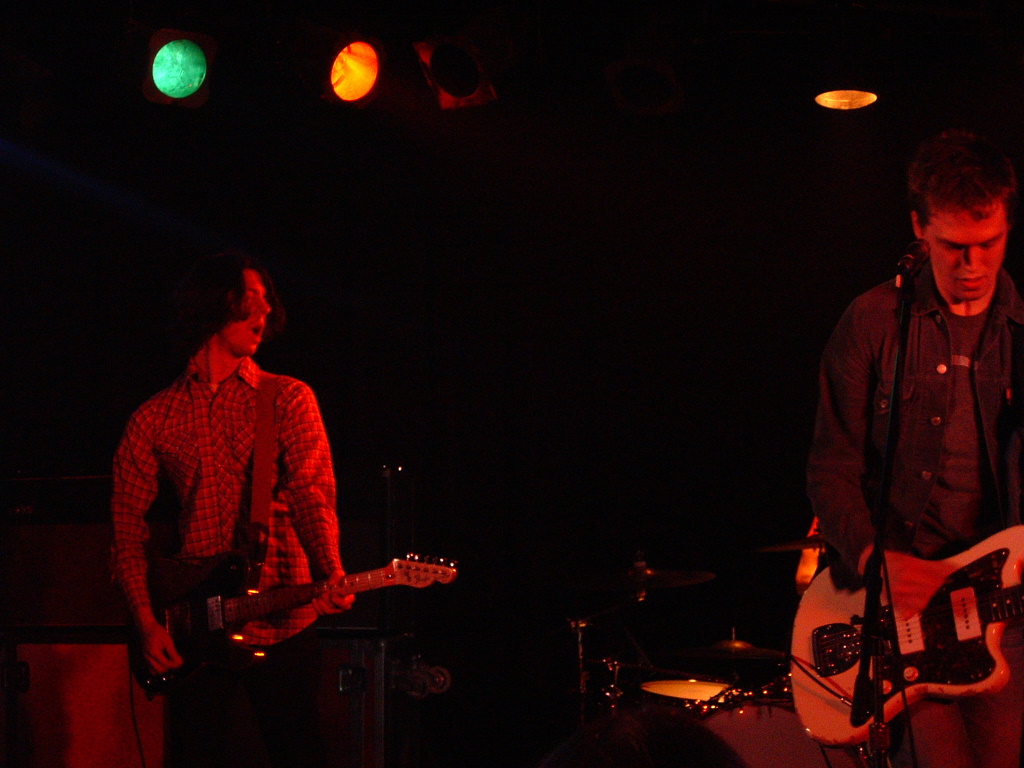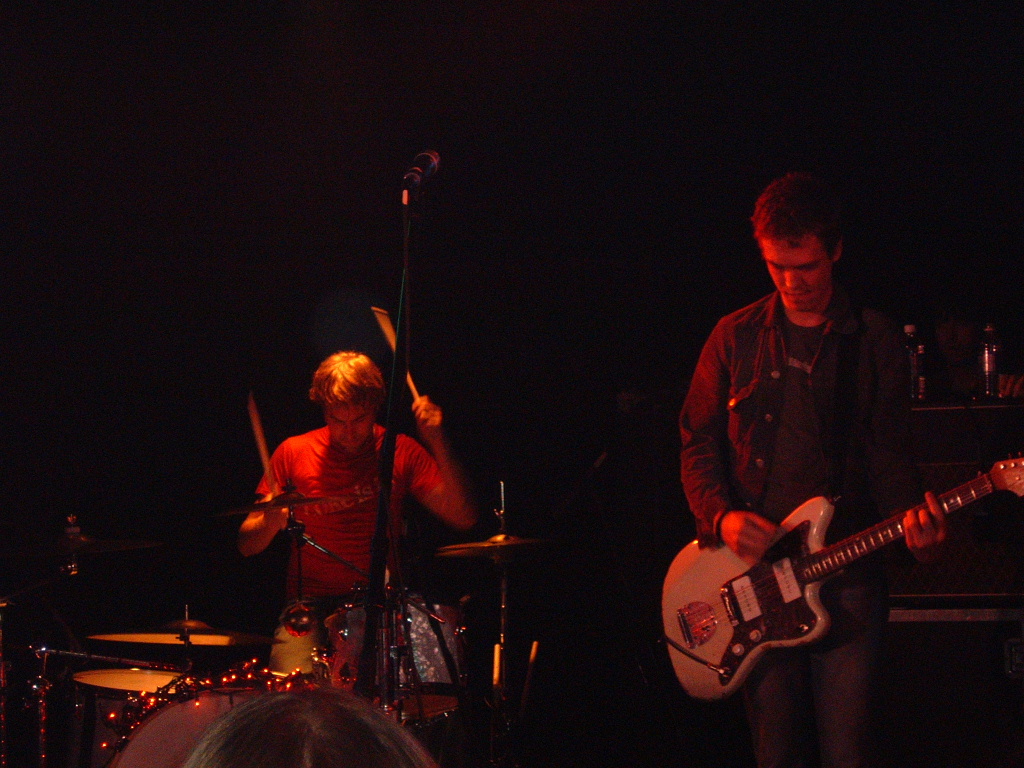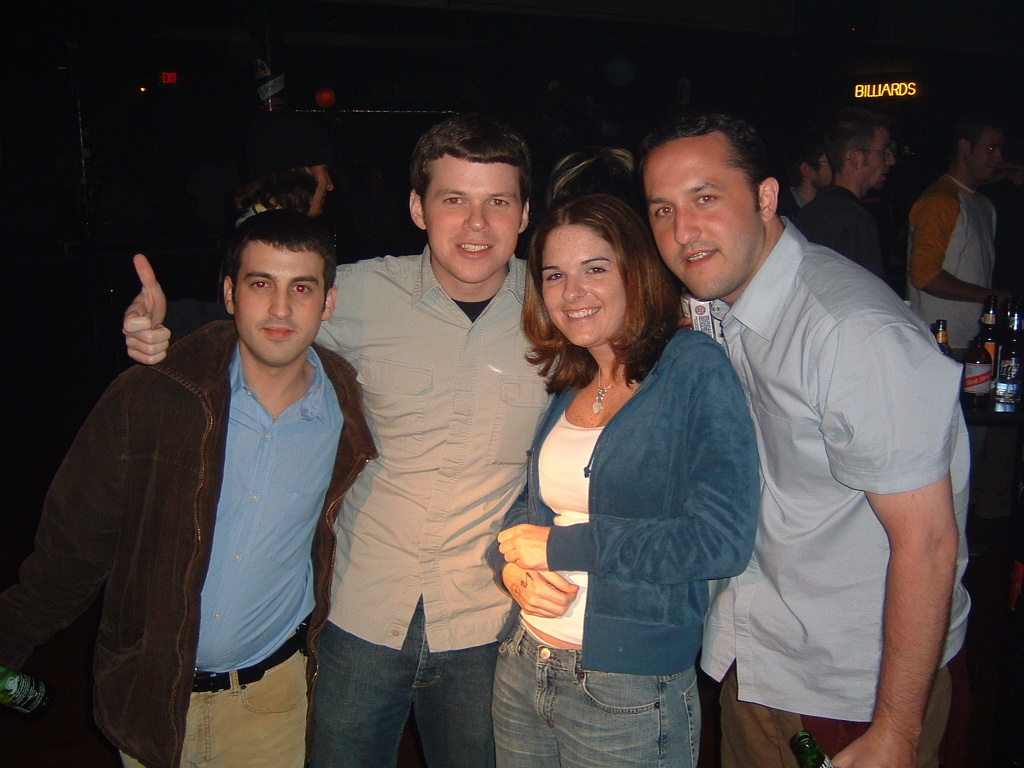 posted by uncle grambo |
---
Wednesday, June 04, 2003

yep, still best! his war of words with Roger Ebert continues to rage on. here's the latest (as reported in today's Page Six):

"You tell that hamhock Roger Ebert he could lose 30 pounds a day for the next four years and still be fat. As for the curse on his colon, what I actually said was that I put an unremovable black magic curse on his prostate ... I want to challenge that fat cow to an IQ test. I bet him $1 million dollars to take a public IQ test against me. By the way, tell him I also put a curse on Siskel."
while we're on the subject of updates, a recent Google search revealed that Miss Elizabeth's death was likely caused by what's known as a "cafe coronary." this refers to a scenario in which the victims are drinking alcohol and eating (and in Elizabeth's case, also mixing in some painkillers) and they suddently lose their eating coordination, which results in choking and death from asphyxiation. worst.

attention all FOWs: do you love mediocre Canadian music? do you love SARS? well then I've got just the event for you! pure bred Canucks such as Avril Lavigne, Sarah McLachlan, Sum 41, Our Lady Peace and the Barenaked Ladies are putting on a SARS Benefit Concert in Toronto on June 21st, according to Billboard.com. while this concert was put on to battle some of the recent image problems that Toronto has had because of SARS, i say that this whole entire line-up has SARS! can't someone schedule a Fred Durst solo appearance in Toronto sometime soon, preferably in the epicenter of the virus' buzz?

and the photo below was taken from a recent concert where Liz Phair opened up for The Flaming Lips. all who saw The Lips recently will recognize the giant image behind Liz is a result of the lipstick cam that was on Wayne's mic stand. best! (image courtesy of Kris Bell Blogs)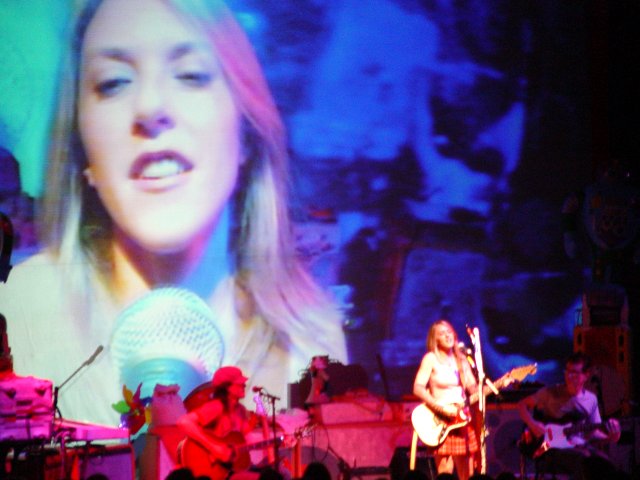 posted by uncle grambo |
---
because the FOWs demand the latest in Barry Manilow gossip, I bring it to you Juan Valdez stizz — piping hot! Manilow issued a press release yesterday which disclosed that he recently woke up disoriented in the middle of the night, walked into a wall, broke his nose and then knocked himself unconscious. why he decided to issue a press release in honor of this unfortunate occasion is unfathomable to moi, but I guess that any press is good press when you're a washed-up, broken schnozz'd bitch of Bette Midler. obvs.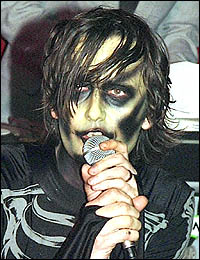 instead of meeting up at the Disco 2000, let's meet up at the next Marilyn Manson show! London's The Sun newspaper is reporting that former Pulp frontman Jarvis Cocker has reinvented himself as a goth'd out character named Darren Spooner (not to be confused with Casey Spooner of FischerWurstEver) and will be fronting a new band called Relaxed Muscle. believe it or not, that scary lookin' chap to the right is good ole Jarvis. common people indeed!


are they or aren't they? the biggest buzz out on the Left Coast these days is whether or not Ashton Kutcher and Demi Moore are a couple. while nothing has been revealed, the tabs are in a furious bidding war to try and capture snaps of the pair together. The New York Daily News' Rush & Molloy are reporting that The National Enquirer recent paid a papparazzo $112,000 for shots of the couple together!!! and the photo is only of them sitting near each other laughing! where's The Squirrel when you need him to confirm or deny a Hollywood rumour??? developing ...


and Liz Phair is continuing her promotional blitz for the upcoming June 24th release date of her latest album. CMJ takes a relatively unbiased look at her career and new efforts, while The San Francisco Bay Guardian goes out of their way to slam both her and the record. what a bunch of indie snobs. (second link via Catherine's Pita)

posted by uncle grambo |
---
baby spice ... revealed!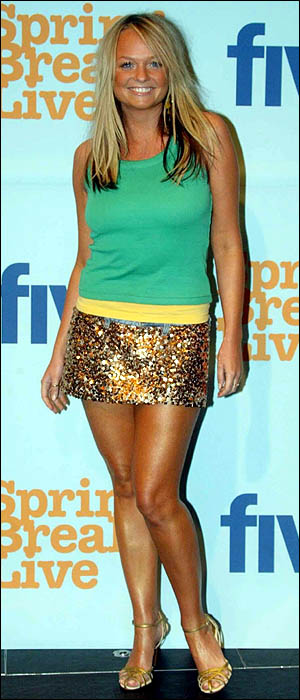 posted by uncle grambo |
---
Tuesday, June 03, 2003

semi-quietly, Miramax has decided to move the highly anticipated "Jersey Girl", which stars J. Lo and Bennifer Affleck from its scheduled October 2003 release date. Miramax's official website reveals that the latest from director Kevin Smith has moved to being "In Theaters (During) 2004." has Harv seen the movie and senses that it's A bomb? or has Harv seen the movie and senses that it's THE bomb? only time will tell, my friends. only time will tell.


while flipping through this weekend's NYT, I stumbled across an an article about "The Matrix Reloaded" that had already been revealed by me earlier in the week. cheater cheater pumpkin eaters!


i know that this season of "Six Feet Under" started off slowly and lost a lot of its fanbase, but the last four or five episodes were among the best hours of television that I've ever seen (particularily the second to last episode). Slate.com's Virginia Heffernan analyzes the Season Finale and bids adieu to the show's greatest villian, Nate's (now ex) wife Lisa (played brilliantly by Lili Taylor).


quick political aside. if you thought that the politics surrounding the War On Terror (Iraq 2003 Style) was heated before, you ain't seen nothing yet. an article in the latest US News & World Report details the decisions that the US Government made on the eve of the war, as well as the internal debates between the White House and the CIA regarding the accuracy of the military intelligence that Colin Powell presented to the United Nations Security Council. hang on peeps, this ride's gonna get bumpy.


CALLING ALL CLONES! just revealed on WDFN! JIM ROME'S TOUR STOP #31 WILL BE HITTING THE PALACE OF AUBURN HILLS ON JULY 26th!!! it hasn't been revealed on the website yet, but a call from Coach Glinka just confirmed. how clutch is that? developing buzz!


last but not least, Miss Modernage is reporting that Jewel is in a G-string on the cover of the latest issue of Blender. unfortch, the Blender website doesn't reveal said photos. someone get those to me PRONTO stizz! just email me @ markdgraham@yahoo.com. obvs.

posted by uncle grambo |
---
"the telecommunications act of 1996. worst ... act ... ever!"

let's just hope that the changes to the act that were adopted yesterday will be struck down by the courts. as usual, Neal Pollack sums up my thoughts on the subject perfectly in yesterday's post (which I am excerpting -- okay, directly copying -- below):

Who Cares Who Owns The Media? -- 6/1/2003
by Neal Pollack


Today, after a long and ludicrous debate forced upon it by "interest" groups such as Internet users and those concerned with freedom of speech, the Federal Communications Commission will issue a completely just ruling. Let us all hail the abolition of an antiquated system of rules that prevents large companies from owning a newspaper and a television station in the same market! We welcome media companies, those most backward-looking of all capitalist enterprises, into the 21st Century. Please allow me to be the first to say: Howdy-do, neighbor!


The FCC's critics obviously have no conception of how the media works. I've worked for many newspapers and magazines, and appeared on television somewhere between four and eight times. I can tell you for certain that the corporate owners of media outlets never, ever, ever influence content, particularly when it comes to environmental news. So stop worrying, you ninnys. The situation has improved drasticallly. Why, I remember 1974 like it was 2000. At 4 PM on any given weekday, your only viewing options were Zoom on PBS, a showing of some old movie like Key Largo on a UHF station, and reruns of The Dick Van Dyke Show. Now look at our choices. Surf Girls, for one, on MTV. J Lo's Top 10 Hot Motorcycles on VH1. Black Judge Court on WGN. Truth Report with Shep Smith on Fox News. And those are just my four favorite stations. There are so many more, some of them sports-related, some of them geared toward women, some of them showing loud Japanese cartoons. So how can people honestly say there's no diversity in media?


Essentially, with satellite-based programming, DVD's, the Internet, I-Pods, cell phones, and many other inventions that I don't know about, one could argue that people have access to too much information, from too many sources. That's what the FCC is trying to correct, and quickly. We are, after all, engaged in a war, a war on Terror, a just war without end, and this is no time for independently-owned media outlets to fall into the hands of people who might oppose the President and his policies. That's why I'm glad Michael Powell is in charge of the FCC. He's just the man to keep the rabble in line.


I believe it was my mentor at Oxbridge, Sir Francis Crapshoot, who said, "an excess of information, if controlled by a excess of providers, inevitably leads to public confusion, followed by free thought and free elections. This can never be healthy for a country fortunate enough to be led by a man sent by God to bring peace and prosperity to all corners of the earth willing to practice abstinence before marriage." I believe that says it all. Antiquated rules of media ownership just get in the way of our divine mission.


There should be one exception to the rule changes, though. The Teabagging Network must continue to be owned by the Danish man who currently runs its programming. Without his knowledge of the ball-dipping arts and his extensive video library, a great sexual practice would fade into the dusk. But I don't really care about any other outlet. Let Clear Channel buy them all. Clear Channel seems to know what it's doing.
posted by uncle grambo |
---
Monday, June 02, 2003

the streets can't wait! beyonce's solo album just had its street date moved from july 8 to june 24!


Vincent Gallo goes ballistic on Roger Ebert and Page Six was there to report it! (link courtesy of Gawker)


The Los Angeles Times' Robert Hilburn just published the most comprehensive interview with REM that I've read in years. anyone else planning on hittin' up that Palace show? i smell buzz.


What do TiVo, Gawker and Tina Brown all have in common? according to New York's Simon Dumenco, they all relate to the concept of hyperpassivity. just what does that mean? "When it comes to pop-cultural literacy, I've lately discovered, it's the thought that counts. It's important to know what you're supposed to know—but you don't actually have to know it firsthand." in other words, in order to carry on a good conversation these days, you no longer need to know explicit details about any particular subject, just a nugget or two to prove that you're in-the-know. a truly hott article! (link courtesy of Romenesko)

posted by uncle grambo |
---
i rose from my slumber on saturday morning with what can only be described as a raging, post-wedding reception fueled hangover. my temples were throbbing, my throat was parched and i felt the insatiable desire for caffeine and grease. moving slowly yet surely from my bed to my car, i climbed into the Envoy and made my way down to the Greek Islands Coney in downtown Birmingham. normally i would blaze down Woodward with my system pumpin' out some J. Timbo or some indie rock, but the swelling in my head demanded some low volume talk radio. naturally, i turned on Sports Radio 1130 Da Fan hoping to catch anyone other than Sean Baligian ... what i tuned onto was a press conference "already in progress" with Joe Dumars and Pistons coach Rick Carlisle. i wondered to myself why in tarnations would these two be having a press conference at noon on some random Saturday in June. did they announce that they're going to draft Darco? did Carlisle sign his much discussed contract extension? what the dilly? Joe sounded a little distressed, but Rick sounded upbeat. what the eff was going on! just seconds later, Matt "Diesel" Dery jumped in with a quick voiceover that said "You are listening live to the press conference announcing the firing of Rick Carlisle." wait a second, the WHAT? the firing of the coach that turned us around from league laughingstock to consecutive Central Division champions? the firing of the coach who just led us into the Eastern Conference Finals? what the EFF!?!


after the initial shock of the announcement wore off (and after I got the #6 special in my belly), I tuned back onto WDFN where Sean Baligian (DURST!) was taking calls from confused Pistons fans. Terry Foster had just reported that the organization was going to name coaching vagabond Larry Brown as Carlisle's replacement as early as Monday. it was at this exact moment that the confusion swirling around my head changed into venomous anger. how DARE the Pistons fire the best young coach in the league? for chrissakes, he was just named Coach Of The Year last year! sure, I had been openly critical of Carlisle in the past, but that was only because I knew that he was capable of better. i thought for sure that Rick would be the Pistons head coach for at least the next 10 years. he was building some good buzz and making positive steps in the right direction and now, all of a sudden, the Pistons were kicking him to the curb for a coaching philanderer like Larry Brown! worst ... decision ... evs!


now it's Monday morning. 48 hours have passed since the announcement and the media smear job on Carlisle has begun. if you believe what you read in the papers, Carlisle was fired for pissing off a lot of bigwigs in the Palace Sports & Entertainment Group, and Mitch Albom goes as far as saying that "there is only one man in the Pistons organization who shakes the thunder and claps the lightning", and that's Pistons owner Bill Davidson. Freep columnist Drew Sharp is reporting today that "Carlisle hadn't spoken one word (to Davidson) for the past couple of months" and that he "treated certain factions of the organization with utter disrespect" ... while that's not exactly the smartest move in the world, is that a reason to fire a wonderfully successful young coach? hellz no. and based on the Pistons long-standing history with poor employee relations, it is entirely possible that the disrespect was initiated by Davidson. remember what happened to Isiah Thomas? Davidson ran his ass out of town after Isiah gave his heart and soul to this community. remember when the Pistons were floundering in the mid `90s and they tried to bring Chuck Daly back to town in a General Manager capacity? Daly said "thanks, but no thanks." i could go on and on with other examples (Grant Hill would be another example of a big fish that got away, even though his career turned out to be shite), but the simple truth of the matter is this. the Detroit Pistons market themselves to the fans as tough, rugged individuals who never give up and "go to work" every night, but their upper management doesn't honor those values and instead places their emphasis on being able to play the corporate politics game.


what's the lesson here kids? even in a blue collar town like Detroit, it's more important to schmooze than to win.


(EDITOR'S NOTE: Don't even get me started on the Tigers ... I went down to the CoPa yesterday with Coach Glinka expecting to see Roger Clemens make history by winning his 300th game. Instead, The Rocket got a no decision, the beer lines were impenetrable, I got a massive sunburn and the Tigers ended up losing in the 17th inning. what a bunch of spoilers! the only positive was the fact that Coach Mooch (aka Steve Mariucci) was revealed three rows behind our seats (no Izzo in sight) ... also, saw my first SARS Turtl on Woodward. buzz!)

posted by uncle grambo |
---
as promised on friday afternoon, FOW Fave Damore made a rare appearance at the local multiplex (Forum 30 stizz) in support of Eliza Dushku's latest film, "Wrong Turn." this astute analysis made its way into my inbox over the weekend ... and although I thoroughly disagree with his overall rating (if I were still updating Twenty Word Reviews, i'd rate this *1/2), i'm sure you'll find this write-up both engaging and entertaining and a good start to your week.

'Wrong Turn'--2003
Analysis by Damore


Who would have known Hollywood's biggest 'political correctness' controversy of the year would be stirred up not by a John Singleton or Spike Lee movie? Instead it's Alan McElroy's screen play for summer thriller 'Wrong Turn'. Whaaaaa? Not since 'Deliverance' in 1972 has the SOSADL (Sons of the Soil Anti-Defamation League) been so up-in-arms about blatant & malicious social stereo-typing in the on-screen portrayal of citizens of the South, in this case West Virginia.


'Wrong Turn' stars white hot Eliza Dushku and a bunch of no-name young actors, who get lost in the backwoods of West Virginia, where they encounter some country boys who don't have a welcome mat at their visitors' center. Grossly deformed in-bred style, they chase the kids around for awhile & unfortunately, some of them don't make it to the end. Oh & the hillbillies are cannibals who enjoy taunting their victims.


Sounds pretty stupid, but believe me this will be better than most of crap that comes out this summer. There are some compelling reasons to see this movie:


Dushku: she is THE young/sassy/sexy/smart/strong female lead that Hollywood is trying so desperately to crown Jennifer Garner as, whereas ED is the real deal. The special effects of Stan Winston are pretty brilliant & frightening too. The movie starts off very quickly & doesn't drag much at all throughout. Suspenseful, & very funny at times---These freaks are pure comedy meets horror w/ all their cackling taunts, gibberish speak, & strange mannerisms. Plus these hicks are deceptively tough to outsmart, inbreeding & all, & just don't seem to die.


Highlight: S&M scene where Eliza is bound & gagged on a bed in the Hillbilly Inn Express, but this sounds better than reality. Scene is detracted from because 2 freakishly deformed monsters are cackling & giddy in their shit-hole cabin that makes Jason Voorhees' place look like a summer estate in the Hamptons, while preparing to dismember & eat her. Also a squandered 'what-could-have-been-best-evs' scene opp involving waterfall setting.


Sure there are story-line holes, such as where are the in-bred deformed women? why the hell these kids go camping in West Virginia where all these kids are disappearing left & right? how do they escape the freaks from the trees & make it to the waterfall? and what guy would dump Dushku's character---which we later find out inspired the camping excursion? But what can you expect on a $10-15 million budget?


Unlike Dushku's recent movies, there are no sexy tease sequences (sigh). No arts & craft house painting time that leads to body painting & a clean-up shower scene w/ a sexy female co-star ('Soul Survivors'). No hot sequence in which she tries on 30 some bikinis while striking sassy poses ('The New Guy'), no sleep-ovs w/ Kirsten Dunst in the same bed ('Bring It On'). No tight leather-clad scene w/ Ali Larter / Shannon Elizabeth ('Jay & Silent Bob Strike Back'). It's all about her emotionally & physically strong self trying to overcome these backwoods hicks & get her friends & herself out alive.


Damore's 2003 Evspy's Outlook: Top movie at the halfway point by default (2nd movie I've seen this yr—other was 'LOTR--TTT'). Dushku is best, and thank god 'Wrong Turn' doesn't have ssssslllooooowww ....... ssssspeeaaaakkkinggggg ....... trees.


Top Buzz:


Dushku

Dushku clad in a tight wife-beater

Puma shoes / Billy Joel correlation

The killers aren't some high school douchebags, a loser in fisherman garb, or a middle-aged woman who portrayed a lesbian Aunt on a white-trash TV sitcom.




Overall Rating: 3 Silver Bullets out of 4. Can't wait to see it again, as well as the sequel. Sure to cause a plummet in West Virginia tourism & sales at REI for months. So much better than the Blair Witch Project. As for the SOSADL, lighten up. This is how all us 'yankees' feel about you. Simmer down now!
posted by uncle grambo |
---