Friday, May 30, 2003

i wanna put his tender D in a blender. The lead singer of Eve 6 was arrested in Pittsburgh for walking around a hotel lobby without his pants on. Funny, I heard that Peabs was doing the same thing last weekend!


The Grizz gets busy with not one but TWO articles in today's DetNews. first off, he previews the most controversial concert tour of the summer. nope, not OzzFest ... The Dixie Chicks @ The Palace! he also takes a look at the soundtrack to "2 Fast 2 Furious", which he disses by describing it as follows: "Instead of a tricked-out Porsche 911 or a fully-loaded Mitsubishi Spyder, (this) soundtrack is more like a standard issue Saturn, right off the lot. It'll get you where you're going, but there's nothing especially fast or furious about it."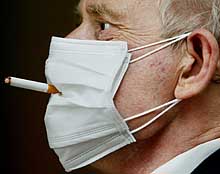 even if you get your hands on a D-cup or, better yet, a Burberry SARS mask, what's a guy to do when he needs a P-Funk smoky treat? the answer is obvs ... don't let a silly mask stop you! just light up your smizz right through the mask! (thanks to Big Matt @ Motor City Rocks for the photo!)


breaking hottie buzz! next week's Entertainment Weekly reveals that Mandy Moore "takes off her shirt" in her next movie, "How To Deal." how best is that? so wholesome yet so naughty! too bad the article also reveals that she's dating tennis superstar (and first round French Open loser) Andy Roddick.


and you thought that 8 Mile Road was only the racial line that divides white and black (and city from suburbs) in Tha D ... ha! unsavvy, uncultured fool! EVERYONE knows that the road also represents the split between Chaldeans and Islam Shi'ites! wait a second, it does what? Freep revealed!


and easily the best story of the day comes courtesy of The Anchorage Daily News, which reports that a polar bear recently attacked a United States submarine! The Navy's website was quoted as saying "When an officer looked around outside via the periscope, he noted that his sub was being stalked by a hostile polar bear." buzz!


have a gr8 wknd. i'm out.

posted by uncle grambo |
---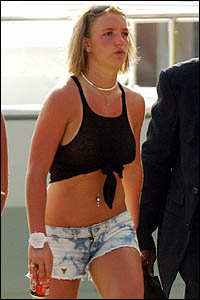 pardon me guv'nor, care for a spot of tea with your morning gossip? the British tabloids are swimming with the dirty dish on celebs this morn!

OOPS she dyed it again. Britney Spears decided to bleach for the beach on holiday in the Bahamas.!!! i kinda liked the choppy brown 'do ... she looked cute when she was on Punk'd.

HOLLYWOOD bad boy Colin Farrell enjoyed a snog with Sean Penn's wife in a lapdancing club after paying a topless dancer to entertain them!!! if there's one dude you don't want to mess with, it's Sean Penn. C. Farrell better watch his back, yo!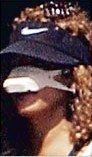 TROUBLED superstar Whitney Houston was rushed to hospital for emergency treatment when blood started pouring from her nose after a late-night party!!! memo to Whitney: oy vey, stop being such a gilfeltefish and lay off the coke! or were you doing lines with Prime Minister Sharon? mazeltovh!


POSH SPICE has had a boob job. Mrs. Beckham has her breasts made smaller!!! Posh ... only slightly more buzz than Scary Spice. where's Baby Spizz when you need her?

posted by uncle grambo |
---
Thursday, May 29, 2003

i ended up getting distracted last night and was unable to complete my Liz Phair retort to the playa haters out there. Soulseek, Wario Ware, Inc (new for the Game Boy Advance), and Fox's "Stupid Behavior Caught On Tape" and "30 Seconds To Fame" got my brain in a tizzy and I was unable to sufficiently concentrate enough to write a good piece. alas, Liz will have to wait another day for me to defend her honor. until then, I would like to reveal her new album cover ... piping hottie buzz!

posted by uncle grambo |
---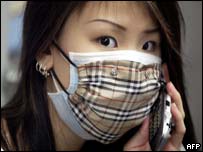 or if she's lookin' to avoid SARS! this much discussed picture from the new issue of Vogue was sent to me by C Friggs, but props also go out to LesCal, LinzCal, Mandypantalons and The Grizz for alerting me to this piping hot jpizz.


posted by uncle grambo |
---
wondering where those weapons of mass destruction are hiding out? they certainly won't be in the bunker that the US bombed on the first night of the Craq Baq On Iraq 2003 Campaign (remember that?), BECAUSE THAT BUNKER DOESN'T EVEN EXIST!!!


well the ratings for "Americans Idle" were finally reported. 38.1 million Americans tuned in to see Ruben whoop on Clay, which makes it the second highest rated entertainment program of this year. "what's the first?", you ask. obvs its "Joey Mills"!


right now, the only person with more buzz than Ashton Kutcher is Derrick May. in an article published on Slate.com, Virginia Heffernan poses the question "Is Ashton Kutcher this generation's Dean Martin?"


it's been a few weeks since we've heard from Mike Tyson. well, apparently the furor that his statement to Evander Holyfield that "I want to eat your babies" wasn't enough to dissuade him from making another asshole comment to the media. apparently he's being interviewed by Greta van Facelift on Fox tonight and makes a statement that "(Tyson rape victim Desiree Washington is) a lying, monstrous young lady - I just hate her guts. She puts me in that state where I don't know ... but now I really do want to rape her and her fuckin' mama." real nice, Mike. what a dick.


rumours are spreading like wildfire that Julia Roberts is soon going to divorce her husband of 10 months, cameraman Danny Moder. oh yeah, i forgot. no one cares.


i don't know where you'll be this Friday night, but if you're hanging around a multiplex in Wayne County, chances are you'll bump into Damore in-line to see Eliza Dushku in Wrong Turn. damore ... so in love with Dushku that he bought "Soul Survivors" used! but then again, who wouldn't? Dushku ... some say more buzz than SMG! remember when Faith and Xander effed, Season Three stizz? so hott!


breaking nepotistic buzz! Ron Howard's daughter, Bryce Dallas Howard (bt dubz, worst name evs), just landed a starring role in director M. Night Shamalamadingdong's next feature "The Woods". no word on whether or not the movie will be filmed in Harper Woods. Opie's daughter was cast after Kirsten Dunst left the project to work on Cameron Crowe's upcoming "Elizabethtown." according to Reuters, "The Woods" is set in 1897 and revolves around a close-knit community that lives with the frightening knowledge that a mythical race of creatures resides in the woods around them. the film is also set to star Ashton Kutcher (so much buzz it's frightening!) and Joaquin Phoenix and will likely be released in late 2004.


And according to researchers at The University of Rochester (EDITOR'S NOTE: not to be confused with Rochester College by the K-Mart on Avon Road!), young adults who regularly played video games full of high-speed car chases and blazing gun battles showed better visual skills than those who did not. as an adjunct, MIT professor Kurt "Don't Call Me John" Squire says that, ""Some people think that video games are turning kids into supergeniuses or psychokillers. The reality is probably close to this, where people can process visual information much quicker and be able to discern between different types of information." for any of the FOWs who might still live at home, feel free to go ahead and use this information the next time your Mom asks you to quit playing Splinter Cell and clean your room. (link courtesy of The Gorilla)

posted by uncle grambo |
---
the photos from last week's Ash show have finally been posted by your Uncle Grambo:

Ash @ The Shelter (Detroit, MI — 5.19.03)

below you'll find a few samples, but click through on the link above for the rest!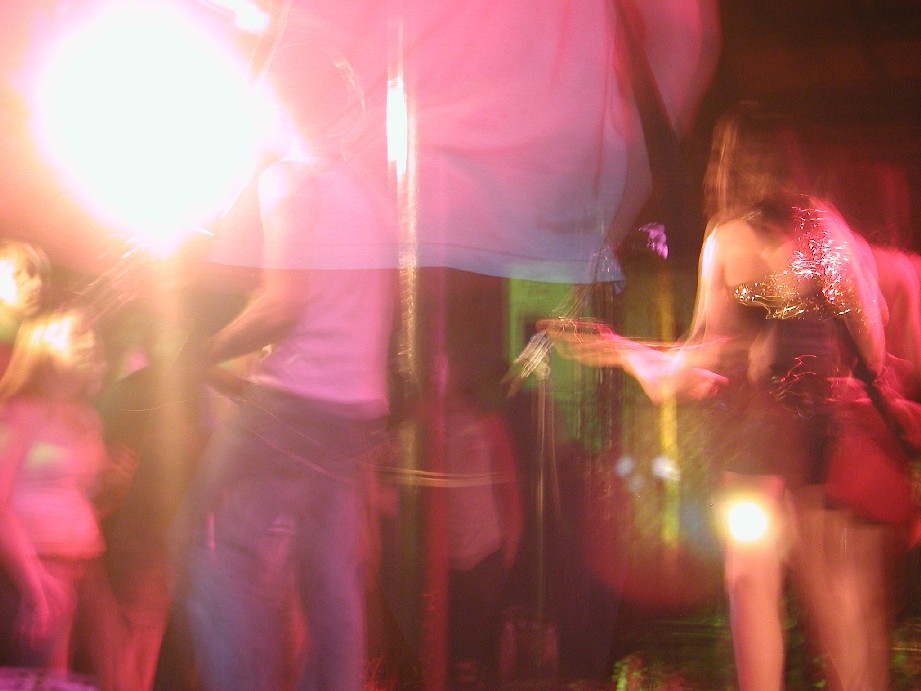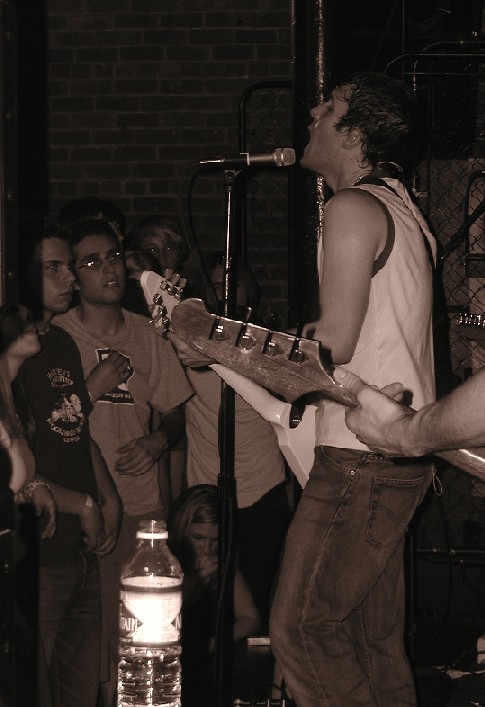 posted by uncle grambo |
---
Wednesday, May 28, 2003
one of the only drawbacks to being a really big fan of a particular musical artist, movie star, author or what have you is that you already know everything there is to know about that individual. i'm in this particular boat with Liz Phair ... obvs I'm a huge fan, and it's great to see that the media seems to be taking quite an interest in Ms. Phair (for the latest, see this week's Summer Music Preview of Entertainment Weekly). too bad they keep rehashing the same themes over and over again (yep, she worked with The Matrix. yep, she wants to be a pop star. yep, she got divorced. yep, not all of her old fans are thrilled with her new musical direction. yep, she's a 36 year old woman competing against teenage music starlets who don't even know who she is). the only question that no one seems to know the answer to is whether or not she can make a dent in the pop charts ... if it were based on pure catchiness alone, I'd say that the first single "Why Can't I?" and "Rock Me" would both be Top 10 singles. but then again, what do I know?


he was a boy, she was a girl. could I make it any more obvious? he was a punk, she did ballet ... what more can I say? well, if you were a Hollywood scriptwriter, there's probably a lot more that you could say. so, in the spirit of retail convergence, Avril Lavigne's hit song "Sk8r Boi" has been optioned by Paramount Pictures and will be turned into a motion picture. i shite you not. apparently the songwriting producers known as The Matrix will act as consultants on the screenplay and will create an album of original songs that will serve as the film's soundtrack. no word on whether or not Avril will be involved with the project. in a related story, there is no official confirmation to the the rumours that Jerry Bruckheimer is working with Beyonce Knowles to convert the hit song "Survivor" into a futuristic action thriller starring Vin Diesel and Jennifer Garner ... yet! (Thanks to Nummer for the link)


NME is reporting that Pearl Jam is leaving Epic records, their home for the last 12 years. somewhere in Tree Town, APLarcadia has an opinion on this very matter. let's hear it.


if you're looking to an alternative to the tentpole flicks invading your local multiplex, look no further than "Spellbound", a riveting documentary that focuses on the National Spelling Bee. it was nominated for an Oscar this year and has been getting raves from Entertainment Weekly, The New York Times' A.O. Scott and Toronto's The Globe And Mail, if you live in a real city (read: NOT Detroit), it's probably already being shown in your neighborhood. for us Detroiters, the film opens this weekend at the Maple Art. it's a must-see and easily the best documentary that I've seen since "Hoop Dreams."

posted by uncle grambo |
---
separated at birth buzz! "Hey Now" Hank Kingsley (aka Jeffrey Tambor) and Dr. Phil!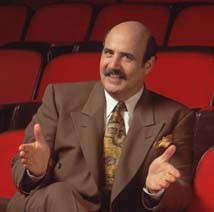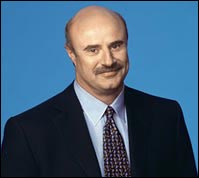 (EDITOR'S NOTE: Has this already been revealed? Is this old news buzz? I was flipping through the talk shows last night and I saw what appeared to be "Hey Now" Hank Kingsley as a guest, but then it was revealed moments later that it was Dr. Phil. deceptive buzz!)

posted by uncle grambo |
---
Tuesday, May 27, 2003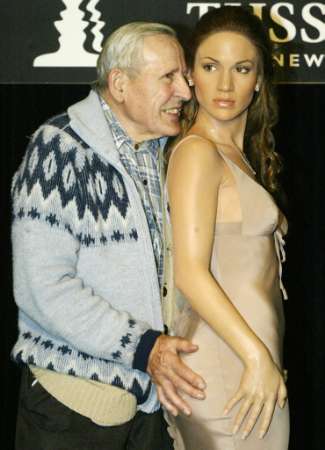 just when you thought it couldn't get any worse for Vincent Gallo, Roger Ebert proclaimed that "The Brown Bunny" was the worst film ever in the history of the Cannes Film Festival. i still say buzz. any film that makes the leading lady (in this case, Chloe Sevigny) burst into tears during the screening has got to be utterly repulsive. count me in.


one of my fave writers, Sarah Hepola, takes a unique angle in her recent NYT profile of Candice Bergen. the majority of the article focuses on why such a preeminent role model for strong and intelligent women can't get any roles in Hollywood other than playing a snobby, WASPy bitch.


Want to learn how to talk like a Michigander? of course you do!


are you itching for the next great reality show to debut? if Super FOW Sarah W (story editor of "Joey Mills") has anything to say about it, it will be the new Roseanne Barr reality show. The Washington Post previews the show.


fashion can be deadly. back in the day, if you were wearing your Air Jordans or your Triple Fat Goose jacket in the wrong neighborhood, you were likely to get jacked for your fresh gear. these days, if you're a teenager in the sleepy Midwest and you poke fun at a girl wearing the latest in Aberzombie and Durst clothes, you can end up getting stabbed in the neck with a pair of scissors. nope, i'm not shitting you.


finally, it seems that just about everyone that I've talked to (with the exception of The Grizz) has been MAJORLY disappointed after walking out of "The Matrix Reloaded" ... personally, I thought that it oscillated between stupendously plodding and breathtakingly best. anyhoo, while most of the naysayers just comment that "I was disappointed", The Morning News makes some innovative suggestions on how the Wachowskis should have presented their film (WARNING: spoiler heavy, so if you haven't seen the flick, I suggest you don't click through). great great great stuff, I wish that their version of the movie existed!

posted by uncle grambo |
---
Field Day cancelled (according to Newsday.com). I quote, "In a blow to Beastie Boys and Beck fans, Suffolk County has denied a mass gathering permit for a two-day rock concert in Calverton, meaning for now the event can't go ahead. County health officials denied the permit today after Riverhead Police Chief David Hegermiller said his force wouldn't be able to handle the expected crowd of 50,000. On Friday, county officials informed the town they wouldn't be able to help with extra police officers because doing so would require an agreement between the Riverhead town board and the Suffolk county legislature. This wouldn't have been possible, since the legislature doesn't meet until after the June 7 and 8 concert." totally Durst if you've already bought your plane ticket! hopefully this won't have any effect on RenaultFest! developing...


(thanks to Ronald Reed for this buzz)

posted by uncle grambo |
---
Whitney: "Crack is whack, wouldn't you agree Mr. Israeli Prime Minister Sharon?"
Israeli Prime Minister Sharon: "Obvs!"
Bobby Brown: "That's your prerogative, homes. Pass the pipe!"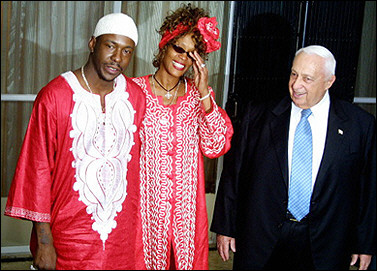 (EDITOR'S NOTE: Who are the PR wizards who arranged this photo op? Best! I hear that Smokey Robinson is going to visit the grave of Napoleon next week, let's get a crew out there!)

posted by uncle grambo |
---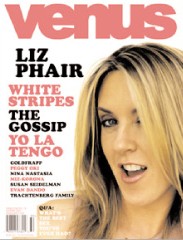 support your local FOWs! a2 based writer extraordinaire MacK10 (aka Maw) works for AMG by day and Venus by night. the new issue hits newsstands on June 2nd or thereabouts (click here for a list of stores in your area where you can find Venus) and should feature a couple of pieces from Maw, alongside articles on covergirl Liz Phair, White Stripes, Yo La Tengo, Goldfrapp, All Girl Summer Fun Band and Evan Dando. buzz.

posted by uncle grambo |
---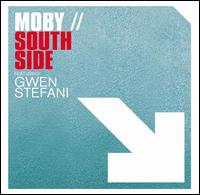 first things first. the next time you think it's a good idea to drink about a dozen cans of Red Bull in six hours (mixed with varying flavors of Bacardi), listen to me now and believe me later when I say "not so much" ... i was straight fazooked on Sunday night after overdosing on taurine. shmeriously. i sat wide awake in my bed for over four hours, completely unable to fall asleep with all of the Red Bull coursing through my veins. peering over at my clock and realizing it's about 5:45 am, I make the conscious decision to get out of bed and watch a little MTV2. it is at this point, my friends, that this story begins to get interesting. you see, i had an epiphany while watching The Definitive Collection: DJ's...

Moby saved Gwen Stefani's career!

let's flash back to the summer of 2000. while Moby's "Play" was steadily selling records based upon the fact that his music was featured in just about every single commercial on the airwaves (probably most famously in the Nike ad featuring Tiger Woods and "Bodyrock"), the album hadn't had a whole lot of success on mainstream pop radio. one of the album's more downtempo numbers, "South Side", was a tongue-in-cheek ode to gangsta life ("here we are now going to the west side / weapons in hand as we go for a ride") and seemed like an unlikely single. simultaneously, over on the West Coast, Gwen and her bandmates in No Doubtcould barely get arrested. earlier that year, the band had released the ultra-disappointing "Return Of Saturn" that flopped like that fish at the end of the Faith No More video, DESPITE the fact that Gwen looked so cute with that bubble-gum colored hair and braces. critics and fans alike had turned a deaf ear to the band's new sound and the record quickly dropped from the charts. from just about everyone's vantage point, it looked like yet another late `90s alternative band would never be heard from again.

that is until the fall of 2000, when a friendlier, more polished version of "South Side" emerged from seemingly out of nowhere. the song morphed from feeling solitary to a duet of sorts, with Gwen singing back-up vox on the chorus and the bridge. the unlikely duo quickly got together to shoot a video that poked fun at both bling bling videos and egomaniacal rock stars. while the pairing of these two was certainly strange at first sight, the video confirmed that there was some cool artistic chemistry and, as they say, the rest is history. both the song and the video exploded (I haven't been able to confirm, but I'm pretty sure the song went into the Top 5 on Billboard's Singles Chart and maybe even went all the way to #1) and "Play" went on to go at least 4 or 5x platinum in the US alone. but the true "Behind The Music" story is what this collaboration did to No Doubt's career. it got Gwen some massive exposure at a time when the band was deader than dead and, for all intents and purposes, worked to bridge the gap between the disappointing "Return Of Saturn" and the dancehall / electro fused sound of "Rock Steady." while Moby got his rightful place on the pop charts thanks to this single, Gwen got a desperately needed shot of Indie Cred (remember, Mobes still had some at this time). while both parties were definitely winners, I proclaim that it was Moby who saved the career of No Doubt.


(EDITOR'S NOTE: I wrote this in about 12 minutes at approximately 6:23am on Monday, May 26th. this is what you get when you're suffering from Red Bull fueled insomnia. apologies for any lack of coherence. I debated whether or not to post this, but decided to go for it. It's been a busy morning, I'll try to get to a weekend wrap later this aft. obvs.)

posted by uncle grambo |
---