Friday, April 25, 2003

been in back to back meetings all morning. here's a few noteworthy links fo' yo' punk asses. likely the only update for the day...


in a preview of this weekend's Hip Hop Summit, The Grizz takes a look at hip hop's influence on our culture, yo.


The Morning News takes a second look at The Stone Roses "Second Coming" ...


the latest in a flurry of articles about The White Stripes was published on Slate.


who knew? Rolling Stone issues a report on all of the artists who are jackin' the beat of 50 Cent's "In Da Club", including Beyonce and Bubba Sparxx.


ever wondered what the cultural impact of the remote control was? if so, check out this article in the LA Times.


looks like The Lions will be drafting Charles Rogers.


last but not least, probably the funniest article from The Onion in a long time: Harsh Light Of Morning Falls On One Night Stand's DVD Collection (link from Nummer).

posted by uncle grambo |
---
Thursday, April 24, 2003

breaking news courtesy of Yahoo Singapore! Angelina Jolie gets Khmer script tattoo in Thailand!!!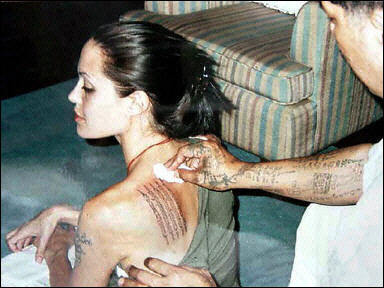 must be a slow news day in Singapore (not to mention on whatevs.org) ...

posted by uncle grambo |
---
left on my work voicemail at 1:57pm EST today. the message was from The Grizz and was 17 seconds long. for those not in the know, he and Mandypantalons are out in Cali for this weekend's Coachella Festival...


"hey dude, it's me. ah, chillin' in Santa Monica right now. lookin' at the, ah, Coachella line-up and on Sunday night the Red Hot Chili Peppers, Interpol, Fischerspooner and Richie Hawtin are all playing at the same time. try to figure that one out, dude. PEACE!"

posted by uncle grambo |
---
anyone who knows me well knows of my impeccable Alan Thicke impression. "mike ... carol ... mmmmaaaagggggie!" which is why it makes me so sad to report that he lost five teeth and required 30 stitches after getting hit with a hockey puck.


good news for Jane's Addiction fans. looks like they're close to inking a deal with Capitol Records to release their first studio album in 13 years on june 24. take THAT, My Bloody Valentine!


what a wookie! b.b. fett and other George Lucas disciples will be happy to hear this news: Chewbacca In Episode III (link courtesy of Nummer)

posted by uncle grambo |
---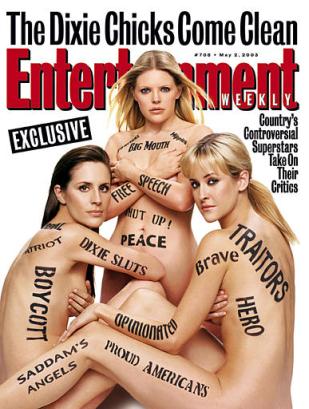 just so you don't get confused, I actually support the Dixie Chicks. i think that it's really sad that those who voice any sort of criticism against the government are being branded as anti-American traitors (incl. Sarandon, Robbins, Penn, et al.). it's McCarthyism, 2003 stizz. sure they're actors (or in this case, musicians) and frankly their comments don't really amount to a hill of beans, but it's extremely frightening to see that an off-the-cuff remark by Natalie Maines at an overseas concert results in her band being boycotted by Clear Channel.


that being said, let me go on the record as saying that in no way, shape or form do I support Newd Dixie Chicks on the cover of EW. now that's just plain gross. the "dude" on the left has Extreme Guy Face that makes Rene Russo look like Gisele and the little pudgy chick in the middle has been airbrushed even more than Kelly Clarkson! despite the fact that the right Chick doesn't look half bad, I'll likely pass out when I open up my mailbox this weekend to retrieve my EW. who knew that EW actually stood for EWWWWW?!?

posted by uncle grambo |
---
Wednesday, April 23, 2003

allegedly the latest victim of Winona Rizz!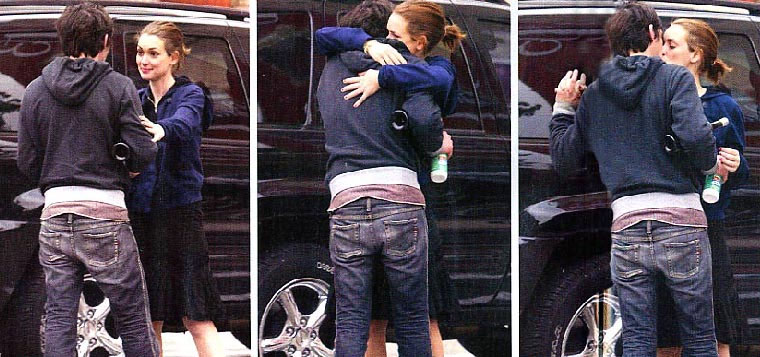 (link via Stereogum)

posted by uncle grambo |
---
1) dudes who spit into the urinal right before they piss. c'mon now! there's no need for that fellas. it's not like you're drunk at a Bon Jovi concert or pissing in a trough at Michigan Stadium! durst!


2) dudes who pull their pants ALL THE WAY DOWN when they're taking a D. seriously, are these guys afraid of getting shit on their Slates / Dockers / whatever the eff they wear? no need! can't you shatt like a man and not like a Baby Stewie? SARS!

posted by uncle grambo |
---
despite the fact that Gawker has received a cease and desist for publishing the link to Catherine Zeta-Durst newd, whatevs.org is proud to have discovered another sickeningly gross photo that will surely result in the loss of all her former Academy Award buzz! this time she's nude AND jumping! take THAT, latifah! click here!

posted by uncle grambo |
---
"("The Real Cancun") is full of sex, wet T-shirt contests, girls making out with one another, tons of talk about sex, a teeny bit of snorkeling, Jell-O shots (if you don't know what that is, they may actually card you for being too old to see the film) and -- did I mention sex already?"

-from Los Angeles Times movie columnist Patrick Goldstein (full article here)

posted by uncle grambo |
---
after months of lingering doubt as to whether her "American Idol" buzz had worn off, Kelly Clarkson will enter next week's Billboard album chart at #1 after selling "about" 300,000 copies of her debut album, "Thankful." while those aren't exactly world beating numbers, they more than exceed most of the industry's expectations. and i'll go on record right now and say that Kelly's first week numbers will best Madonna's sales next week. "american life" (the song) is starting to grow on me, but it hasn't exactly set fire to radio quite yet. but how best was her performance on MTV last night? madge = best of all-time. that perf of "like a prayer" gave me the chills. although i was gotta admit that I was disappointed that there was no Kurt Loder interview, just that semi-lame retrospective voice-over to begin the show. i thought that Kurt and Madge were besties? so much chemistry! so much sexual tension! so much Courtney Hole buzz!

on a completely unrelated note, I'm not very happy with Best Buy right about now. i had a Best Buy credit card that was burning a hole in my pocket last nizz, but no inventory was hangin' around for me to represent with (other than the new Madge disc). i wanted to pick up the new Daniel Lanois, the new Gemma Hayes and even an old Sparklehorse CD. while they had literally hundreds of Pete Yorn discs (shout out to Damore), they were conspicously Durst when it came to mid-major releases. SARS.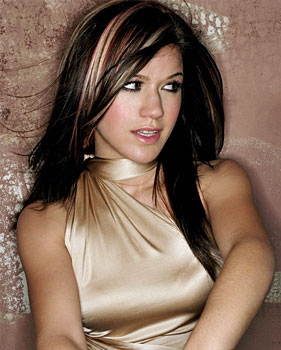 posted by uncle grambo |
---
Tuesday, April 22, 2003

if for no other reason, you should go out and pick up the debut issue of Radar (on newsstands now) based solely on the fact that they included this photo. Andrew McBesty in yet another "deer caught in headlights" photo ... best!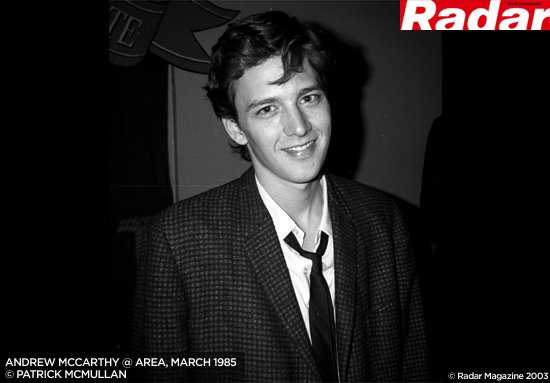 posted by uncle grambo |
---
after months of rumour, innuendo and speculation, it certainly appears that this year's Detroit Electronic Music Festival (rechristened as Movement 2003) is on for Memorial Day wknd. reports broke in both The DetNews and The Freep today announcing that festival chairman Derrick May will be announcing this year's line-up during a May 2nd press conference. techno wizard / local legend Jeff Mills will be headlining the festival (at least according to Brian McCollum), and it looks like Richie Hawtin is planning on throwing another of his (in?)famous Minus bashes. as obvs, developing ...

posted by uncle grambo |
---
ever wondered what a hideously pregnant and nude Catherine Zeta-Obvs looked like smoking a cigarette? Wonder no more! (careful at work -- link via Gawker)

posted by uncle grambo |
---
four words: yucky slutty ugh ugh.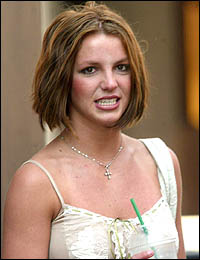 it sucks to only be 21 and look like you're 412.

posted by uncle grambo |
---
hey kids. i'm just getting back to work this morning from an extended Easter vacation and i am positively swamped. probably no updates until later this evening. but you never know!


yours in obvs,
-uncle grambo

posted by uncle grambo |
---