Friday, April 04, 2003

SOUNDTRACKS TO OUR LIVES

---
Uncle Grambo
Song: "Lust For Life"
Artist: Iggy Pop
Used In: The opening sequence of 1996's "Trainspotting" (as directed by Danny Boyle)

It's a little ironic that a film about smack has an opening that is the cinematic equivalent of doing a boatload of crank. In one of the most kinetic and jarring opening sequences in the history of film, we are introduced to the film's protagonist, Mark Renton (as played by Ewan McGregor), as he sprints through the alleys of Edinburgh. as viewers, we quickly learn that he's not out for a leisurely stroll; he and his best mate, Spud, have just robbed a store and are being chased by the cops. Iggy's rambunctious and ironically celebratory anthem ("liquor and drugs, liquor and drugs") blares on the soundtrack as Rent's now legendary voice-over decries the merits of "choosing life." as a first-time viewer, you are initially taken aback after this aural / visual assault of quick cuts and a pulse-pounding soundtrack, but Boyle's really just preparing you for the rest of the film. As the song plays almost through its entirety, Boyle establishes that his film is going to be at turns hilarious (the boys playing soccer) and utterly depressing (when the boys all shoot up). Not to mention the fact that this scene managed to simultaneously establish Ewan McGregor as a international movie star AND re-launch the career of Iggy Pop (particularily in the advertising community). Simply epic.
---
The Grizz
Song: "Layla"
Artist: Derek & The Dominos
Used: During the unraveling of the gang in "Goodfellas"

Probably my favorite scene in movie history and it's all because of the music. Bodies start falling out of a garbage truck just as the piano cues up for a 4 and a half minute instrumental that has nothing to do with Eric Clapton's "Layla," so I've never understood how it gets tacked on the end of it. Given what's going on on screen, it would seem more apt to hear Drowning Pool's "Bodies" than a soft piano and guitar-driven interlude, yet it syncs up beautifully. There's a long tracking shot in there that ends with Frankie Carbone frozen stiff inside a meat truck, which is best. Scene also includes Liotta's priceless narration and his definition of the word "Goodfella" ("Like, you'd say to somebody: 'You're gonna like this guy; he's all right. He's a goodfella. He's one of us.' You understand?"), and ends with Jimmy and Henry eating at the diner just before Jimmy gets the phonecall that Tommy's been wacked. Best. But what anchors it all is the music, a sunny instrumental which almost makes all the gruesomeness playing out on screen look endearing. Some say Scorsese's finest moment.
---
Sarah Wise
Song: "I gave my love a Cherry"
Singer: Stephen Bishop
Film: "Animal House"

The moment that Belushi, dressed in his toga, smashes Bishop's guitar during "I gave my love a Cherry" is amazing. I watch that scene and fall in love all over again with the best college movie ever, Animal House.
---
Kotoroboto
Film: "Baraka"

Baraka. Every single glorious 70mm second of it. Image and sound crescendo and decrescendo in unison from a meditative monkey to the respirations of midtown Manhattan to epic time lapse tracking shots of Persepolis and Karnak. These images blew my mind and burned a permanent spot in it. Made me love the earth and sent me on a mission to see and photograph it all.
---
Kegzies
Although I'm hard pressed to come up with an "inspiring" answer to this one...I do have a troubling memory. About two years ago, during a huge wedding reception in Israel, the floor gave way and a lot of people were suddenly killed. The kicker? Somebody got it all on video tape. One minute you have people dancing and enjoying themselves, the next minute they all simply vanish. It's probably the most disturbing piece of video I've ever seen (that includes 9/11). At the time I was in Krakow and CNN International was playing the footage over and over again. In a pure coincidence, I was obsessed with the Radiohead track "In Limbo" at the time. The line where reality and art ran together? "Trap doors that open...I spiral down." Scary, scary stuff. Was the preceding paragraph too morbid for Whatevs.org? Probably, but hey that's the best I could come up with.
---
Manute Bol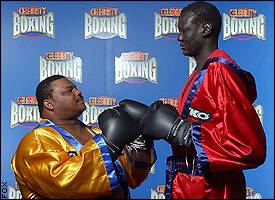 Manute Bol have to say the song is Eye of the Tiger as performed by these 3 guys Manute Bol know from Sudan who play sticks and gords with the original guitar player from Survior. It played when Manute Bol walked down the aisle to the Fox Celebrity Boxing Ring. Manute Bol will always remember it because Manute Bol won in a decision when Walter "the Fridge" Perry had a heart attack trying to climb into the ring. Guess you could say Manute Bol BLOCKED his artery. The Fridge died, Manute Bol got $30,000 to feed the starving children of Sudan, most of which are Manute Bol's. It was a great day for Manute Bol. Attached is Picture of Manute Bol and Fridge before he died.
---
The Gorilla
Song: "Green Onions"
Artist: Booker T. and the MGs
Used In: "Get Shorty"
Funky badass minor organ, guitar, bass riff played in unison by Steve "Col." Cropper, Booker T. and original bassist Lewis Steinberg (he's no Duck Dunn, but what evs). When Al Jackson snaps in the drums, the groove just gets deeper. Its simple but it gets under your skin and makes you feel like you can take on the world. It's in lots of movies and TV, but the best is Get Shorty, the camera work alone is great in its featured scene. Chili Palmer (Travolta) walks into a yuppie-trash-nuevo-LA restaurant, walks up stairs, nonchalantly throws the intimidating Bear (James Gandolfini) down the stairs by his balls and proceeds to stare down the equally intimidating Bo (Delroy Lindo) and tell him what he wants. Every junior high guy wants to take out the bullies, Chili does with a little help from Green Onions.
---
JT Lancer
Song: "Cool Rider"
Used In: "Grease 2"

Cool Rider...I've never been able to look at a ladder in the same way after watching Michelle Pfeiffer straddle away as Stephanie Zinone in the famed Grease 2.

"To a coooool rider, a coooool rider.
If he's cool enough, He can burn me through and through.
Whhoa ohhhh
If it takes forever, Then I'll wait forever.
No ordinary boy, no ordinary boy is gonna do.
I want a rider that's cool."
That's right.... Hot!
---
JenRio
The Song: "Stuck in the Middle with You"
Artist: Steelers Wheel
Used in: "Reservoir Dogs"

Seeing Michael Madsen shimmy to this "Dylanesque" (thank you Steven Wright) ditty and then callously remove a tortured cop's ear was (and still is) a highlight in cinematic history. What a brilliant combination of inappropriate lightheartedness and savage brutality-- kudos to Quentin Tarantino. Not only is the movie praiseworthy, the soundtrack is stellar.
---
WinkleBest
Song: "Welcome To The Jungle"
Artist: Guns n Roses
When: 1987 Grammy Awards

I'm not sure if it was Sam Kinison's introduction (THEY ARE GOING TO ROCK YOU INTO HELLLLLLL), Axl's swaying, or Slash's top hat, but when I saw that performance I knew I was seeing rock n roll genius and pure decadence. I was almost moved to tears. For some reason my parents actually recorded the Grammys that year and I have watched this performance over and over again and it only gets better.
---
Les/Cal
I have to go with the SNL skit from the Mike Meyers host-episode when Mary Katherine Gallagher sneaks in and auditions for an Aerosmith video. Maybe it's on account of the eye (joke from skit) but when Molly and Steven start singing "sweet emotion" together, which culminates in a MKG-style full-body lick of Steven, I can never hold back roars of laughter and screaming. I mean, what the hell else do you do when you are standing next to Steven Tyler? (Actually, my sister met him in an NYC fashion show party and said, "dude, I love you! you're awesome!" and he said, "dude I love you to!!," which is probably the route I'd take too instead of the full body lick...) Molly captures that feeling of ridiculous glee when we meet a famous person, but never gives up her true self to the moment, as she shares her armpit finger smell with Steven and ends up crashing through a wall. That's gotta be my favorite music/tv/movie moment evs.
---
Nummer
The year: 1999.

I'll never forget the time in I invited the Pizza Hut delivery driver in while I got the money ready. We were so drunk, that my friend Chris decided it would be funny to stab the pizza guy! So he goes into the kitchen and gets my 12 inch butcher knife. He starts running at him like a mad man chanting "Pepperoni Lovers". The pizza guy dropped the food and we ended up never paying. During this whole scene, Kid N' Play's "2 Hype" was playing. Unforgettable.

Wait...that never happened. I'd have to go with the fight scene in Starship Troopers set to Mazzy Star's "Fade Into You".
---
T-Rob
i guess one of my favorite moments in electronic music had to have been when i was 18. i snuck into a richie hawtin party in windsor. he was playing this track "spastik". for those unfamiliar with the track it basically is a drum machine circle mindfuck for nine minutes, with a sub bass kick drum that feels like an earthquake. so i'm sitting on a tower of speakers, taking a break from dancing and soaking in the vibe of the people and rich decides to play "spastik". i had no idea what to expect, having never heard the track before...but the crowd was definitely freaking out so i knew i was in for a good time. but when the kick drum came in the bass was so intense and caught me so off guard that it made me throw up.
---
APLarcadia
Song: "Running"
Artist: Twyker / Klimek / Heil w/Franka Potente
Used in: "Run Lola Run"

The evening was filled with so many peculiarities and epiphanies that — in hindsight — it's not much of a surprise that I found myself in Ann Arbor's State Theater some years back to experience this movie in quite a unique state of mind. With extremely uncomfortable and off-centered chairs, along with the company of two equally enlightened friends, three different versions of this track with vocals from Lola herself set the sonic plane for three different twists of fate. This song and movie will be with me forever.
---
MacK10
Ok, for those who know me really well, I bet you're expecting a gushing rant about some pre-"Joshua Tree" U2 song. Hate to disappoint y'all, but I got another thing comin, Judas Priest style. During the summer of '94, I happened to be biking to Mackinac Island and sadly, I missed the brilliant four-date Lollapalooza showcase at the Knob. My best friend Alyssa, thankfully, recounted every waking detail of the second day in an eight-page letter sent to me while docked in Traverse City. The contents inside this note would ultimately lead me to one of the greatest British bands to emerge from the post-Madchester scene of the early 90s. I'm talking about The Verve and their album "A Storm In Heaven."

Alyssa's letter briefly touched upon performances by Smashing Pumpkins and my charming man, Nick Cave, but nothing prepared me for the undying love she professed for The Verve. She mistakenly took Richard Ashcroft for Simon Jones, telling me how gorgeous he was and how his skinny butt pranced around barefoot while the surging riffs from Nick McCabe exploded during the 10-minute rendition of "Gravity Grave." I was familiar with their single "Slide Away" because it was a staple on 120 Minutes, but Alyssa's letter freaked me out to the point where I knew she and I would fall in love with this band ten times over. We did just that, too. While the sun turned the sky pink during those summer evenings, she and I soaked up "Star Sail" like the teenyboppers we were. We'd never heard anyone deliver thunderous riffs like Nick McCabe and not even Bono had hypnotized us like Ashcroft did.

I guess you could say some things never change.
---
Nessa
Song: "Take Five"
Artist: Dave Brubeck Quartet
Used in: "Pleasantville"

Just as the symbolic black-and-white to color transformation in the "we're not in Kansas anymore" scene of "The Wizard of Oz" marks the beginning of one character's journey of self-discovery, the gradual colorization of various characters and items in the move "Pleasantville" marks the beginning of an entire town's on that same journey. During the initial transitions of characters, Dave Brubeck Quartet's "Take Five" creates a visceral connection between viewer and the movie. Though many may not know the history of jazz and the role the song itself had as a transition between "old" and "new" jazz, the viewer can absolutely *feel* the change, whether consciously understanding it or not. The entire movie is accompanied by its soundtrack in this fashion. As the town progresses, so does the music. I didn't speak for a good ten minutes after seeing this movie. Social commentary buzz! Always good to provide coffee house fodder for the bourgie college sect. In sum: I love this song, I love this movie, I love this song's place in this movie.
---
MandyPantalons
Song: "Sugar High"
When: As sung by Renee Zellweger in "Empire Records"

Itís not so much the lyrics of the song that make this scene so triumphant, but rather the way Renee Zellweger overcomes any hesitation she has about singing in front of the crowd and just sings, and sings big. And she realizes after she finishes how good it made her feel. This scene is a nail-biter Ė I get nervous because sheís nervous and when she finally just sings itís the biggest relief. Itís like, if youíre going to do something Ė do it all the way and do it with confidence. And she does and it makes her happy and everyone around her proud, including me.
---
Friggedy (aka C Friggs)
"The Big Lebowski" or as I all it: "Zen and the Art of Bowling" One of the Bros. Coen's best, and timely because again Bush is at war with Iraq. (You can almost hear Cheney screaming, "The Chinaman is not the issue! I'm talking about a line in the sand!" before pulling a gun on all us Jimmy Dale "Smokey" Gilmores of the world.) This film is full of SOOL moments: Kenny Rogers & Special Edition's "I Just Checked In To See What Condition My Condition Was In," for those dream-turns-nighmare moments when life is Jackie Treehorn's twisted "Log Jammin'" and you're the cable guy. Then there's the almost-slow-motion, reluctant nod to the supreme power of Jesus' bowling skills as the Gypsy Kings play the Eagles "(Bienvenido al) Hotel California." But my favorite is the credits/opener, right after the Stranger introduces the Dude and the rug is soiled. Set to Bob Dylan's "The Man In Me," this song rolls perfect rhythm as the good people of 'Los Angalees' roll strike after strike in perfect syncronization. This song works well as it foreshadows Maude and The Dude's relationship ("takes a woman like you/ to get through/ to the man in me) and is used again to good effect as The Dude dreams on his new rug. Another lazy night at the bowling alley. "But, oh, what a wonderful feeling."
---
Glavzies
Song: "You're the Best"
Artist: Joe "Bean" Esposito
Used In: "The Karate Kid"

"Fight till you drop. Never stop. You can't give up until you reach the top. [fight] You're the best in town. [fight] Listen to that sound ... inaudible ..."

I think I watched the Karate Kid about 30 times this past summer alone. No other movie has affected my life so dramatically. First off, it taught me how a scrawny punk kid with an attitude can get Elizabeth Shue to fall madly in love with even though he's a wimpy dork. And she dumps Billy Zabka!!! What was she thinking? Unbelievable. This is on the same level as things likely to happen in CHiPs. Also, Karate Kid gave me the confidence to wear all white with a bright read jacket. Who says you can't wear white after Labor Day?
---
Damore
Song: "The Natural" (score)
Artist: Randy Newman
Film: "The Natural"

Roy Hobbes, the best ball player that should have been, gets his life & dreams put on-hold after falling for the wrong girl. Many years later he gets a crack w/ the NY Knights, a last place team. A ~38 year old rookie, he becomes a national phenom.

W/ a chance to win the pennant, Hobbes, fresh out of the hospital, has a chance to win the game. Facing pain & adversity, he turns to the crowd to see a former lover & his son in the stands. Next pitch he hits a long drive over the wall into to stadium lights. As he swings the bat & rounds the bases you hear an orchestra playing (da daaaa...da da da da) as all the lights begin to explode & shower the field like a Chinese fireworks factory set ablaze. The song goes perfectly w/ the lights exploding & the victory jaunt around the bases to win the game.

Anytime I hear this song, it reminds me that no matter how long you have been side-tracked from acheiving your dreams, there is always hope that one day you can still make them happen. Gibby's pinch-hit homer back in '88 was shades of Roy Hobbes. This song should have been playing in the stadium that night.
---

B.B. Fett


Song: "Radio Ga Ga"
Artist: Queen
When: During Live Aid at Wembley Stadium


On the video feed that most networks used, there is a moment during the second chorus where a cameraman positioned at the rear of the stage catches Freddie Mercury silhouetted against thousands of arms raised, clapping perfectly in time to the music. Goosebumps every time...

posted by uncle grambo |
---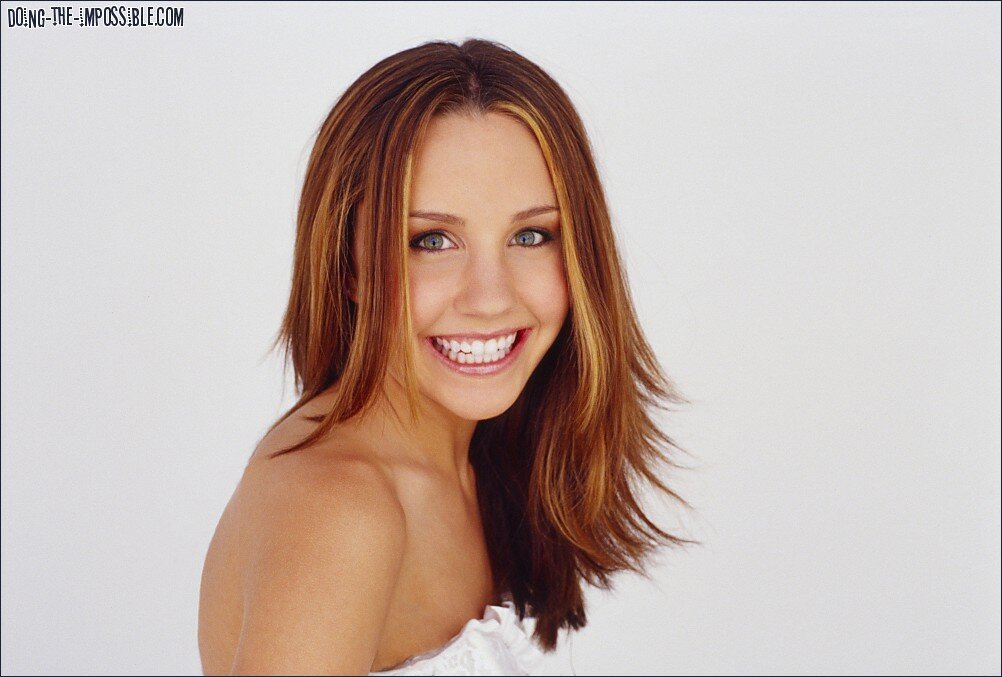 posted by uncle grambo |
---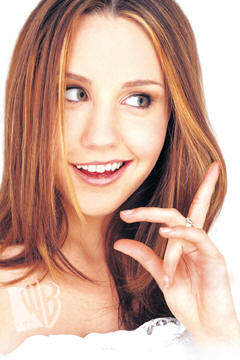 barely have time to breathe. i feel like that villian from the Frosty The Snowman cartoon ... "busy busy busy!" howevs, here's some Piping Hott Content to last you until I post the F.A.T. this afternoon, wicked awesome style. "girl ... you're wicked awesome!" (shout out to C Friggs!)


robbie williams reveals to MTV.com that Google gets him laid. he also says that "I want to sell a few hundred thousand albums here (in the United States). And I'll be happy with that." note to Robbie: get ready to be disappointed for the rest of your life! ain't gonna happen, broham.


first it was The Dixie Chicks, now it's Pearl Jam. people are all up in arms because Eddie Vedder impaled a likeness of President Bush with his mic stand during a concert in Denver. somewhere Aris is smiling.


if you're a sucker for new product marketing like I am, check out this article on Sprite Remix and Mountain Dew LiveWire. in stores soon! (thanks to Nummer for revealing this buzz!)


watch out for Uncle Grambo this weekend. i've learned the secrets for a successful threesome. oooga chaka!


and since this is the official conclusion to Amanda Bynes Week on whatevs.org, i'd like to relay that The Box Office Guru is predicting a $15 million opening for "W.A.G.W". and if that isn't enough Bynes buzz for ya, there's an article in today's Los Angeles Times that focuses on the resurgence of "girl power" at the movies and focuses largely on Bynes. Bynes. she wasn't even on my radar a week ago, now she's high on the Hottie File. but just wait til I reveal some Keira Knightley buzz ... hottness personified!

posted by uncle grambo |
---
after a hiatus of a few weeks, the cast and crew of SNL will be back with their first original episode since the war began. with Bernie Mac hosting and Good Charlotte performing as the featured musical guest, what's in store for us at 11:30pm on Saturday night? our ever-reliable SNL experts, Nummer and The H-Bomb, are also back and ready to give you the low-down.

NUMMER
H-BOMB
EPISODE 16: BERNIE MAC / GOOD CHARLOTTE (4/5/03)

Another Season 28 episode, another host I'm not really familar with. I've seen his small supporting roles in Who's The Man, Booty Call and Friday, but have successfully avoided him over the last few years when he starting gaining tons of popularity. I guess I've considered my comedic needs pretty full without him.


I still say this episode has buzz though. Queen Latifah a few episodes ago really drove the "don't judge a book by it's cover" lesson home. As long as Rudolph and Morgan don't get creative control of 75% of the sketeches, this episode could pull off a hail mary - let's just hope Astronaut Jones doesn't introduce Cadet Mac!


As for Good Charlotte, I honestly don't know anything by them. I'll probably recognize something, but my 89X listening days ended the day I walked out of that office. Nothing but CDs, WDET and Stern in the car rides for me. Sorry Good Charlotte. I say no buzz.

Bernie Mac. Most of the time I find him annoying, but sometimes he can manage some laughs. In light of the surprisingly good Latifah episode though, this may very well be one of the best shows yet this season. Who knows. All I can do is just pray that the 2 week break has brought forth some good, unique skits and hope for the best.


Good Charlotte. Lifestyles of the Rich and the Famous is about all I know and that's stretching it. In the words of Simon Cowell, "Whoopee."
posted by uncle grambo |
---
Thursday, April 03, 2003

today is shaping up to be one of those days where i shuffle from conference room to conference room every hour on the hour. so i took a few minutes to scour the information superhighway for some P.H.C. and here's what I came up with:


while i'm not quite sure that their album has "breakthrough status", there's no doubt in my mind that Idlewild is a band that BritPop enthusiasts will enjoy. this morning's Los Angeles Times has a nice feature on Roddy and the boys.


while i reported yesterday that Jason Mewes (of "Jay and Silent Bob" fame) will be entering rehab, word has broken that a documentary film crew came to the court proceedings with him. apparently this crew has been following Mewes around for some time and documenting his struggles with smack. you know, the white pony, the big H, junk, herowhizzy (ok, i made that last one up). some say this might be the best documentary since "Hoop Dreams" (ok, i'm the only one saying that). nooch!


though i won't be owning up to visiting Creature-Corner.com very frequently, the site is featuring an interview / preview of the long-delayed "House Of 1,000 Corpses", which is supposedly set to open in Metro Detroit on April 11. it marks the feature film directorial debut of Rob Zombie. obvs this in and of itself equates to "must-see" status.


nature can be scary. just ask the scientists who discovered a colossal squid off the coast of Antartica. no, i didn't say "giant squid." i said "colossal squid." i'm talkin' bout one ugly mofo with eyes are as big as dinner plates! not to mention the razor sharp tentacles!


last but certainly not lizz, FOW fave M. Hudson Hawk is back with the second installment of his Car Culture column. in what is quickly becoming a must-read column, this time our correspondant takes on The Big Three and their relative inability to effectively market to Gen Y. he makes a good point: the ironic thing is that Detroit is currently the epicenter of "cool", but the marketing and sales efforts of Detroit's auto giants seem have been extremely lackluster in Q1 2003 and as far removed from "cool" as humanly possible. my suggestion? hire Bynes! good from a prime-time FOW and from The DetNews!

posted by uncle grambo |
---
happy 17th birthday! seriously!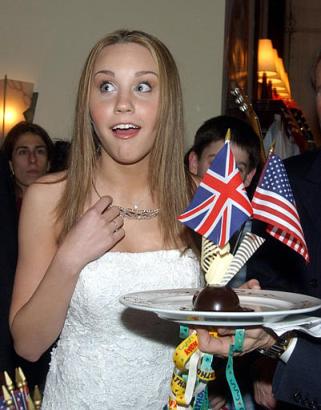 although i'm checking with my sources out on the left coast, i've yet to receive confirmation on the rumours that they're changing the movie title from "What A Girl Wants" to "What A Graham Wants" ... developing!

posted by uncle grambo |
---
Wednesday, April 02, 2003

unfortch the studio behind "W.A.G.W" didn't take up that Col. Angus buzz that Senor Karvola tried to reveal.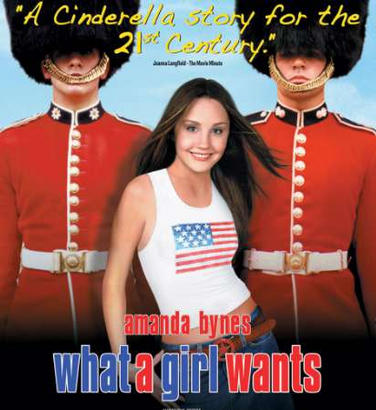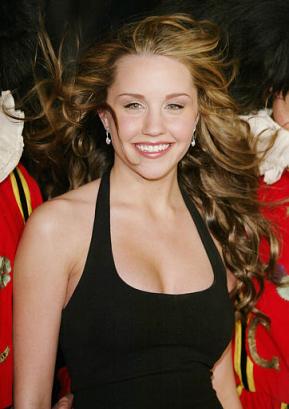 however, what's more important than a movie studio being overly PC is the fact that Bynes is a hottie that somehow eluded my radar! how'd i miss this one? note to self: must watch more Nickelodeon.

posted by uncle grambo |
---
lots to discuss this morning, unfortch I don't have a lot of time to write. but there's always time to squeeze out a few blasts before my next meeting...


first he got dumped by Felicity. now he's getting dumped by Jennifer Garner. sucks to be Noel Crane.com!


my nominee for Best Headline Evs goes to London's The Sun: I'm Justin Trousersnake.


sucks to be in rehab. ask Jason Mewes. or Yasmine Bleeth. she reveals that coke "became my boyfriend, my best friend, my family. that's all I thought about." hey Yasmine, maybe you shoulda tried thinking about the fact that your BF owned Jon Jon's! Warren ... worst!


as I first revealed back on February 25th, local legend Mort Crim appears on the new White Stripes record. this morning's Freep reveals an interview with Crim. there's yet another idea I had that Wendy Case shoulda been all over!


while I'm having a hard time believing that the whole Ben and J. Lo affair is anything other than a publicity stunt, I'm going on the record right now by saying that their relationship isn't strong enough to withstand the oodles of negative buzz surrounding "Tough Love" (aka "Gigli"). while it's relatively easy to withstand fanboy complaints over at AICN, the mainstream media is starting to pick up on the story. today's Page Six is reporting that the film's producer and director came to blows after a test screening went awry¹ and MSNBC's Jeannette Walls is already calling the film a "time bomb." you heard it here first.


need another reason to hate The French? 1 out of every 3 Frogs want to see Saddam win the war.


and on the feel good tip, The Grizz profiles some local nerds who compete in their own version of Battlebots. showing keen reporting skills, he confronts the nerd stereotype head-on by directly addressing the issue with participants. one nerd responded with the following: "You know, the nerds thing is something we haven't been able to fight completely, but at the same time, we're not really looking to. Instead, we're trying to give nerds a more well-rounded perspective on life." nerd buzz!


¹Editor's Note: That's what you get for hiring the guy who directed "Meet Joe Black!"

posted by uncle grambo |
---
Tuesday, April 01, 2003

pundits on every network have been debating about the unprecedented number of embedded journalists covering Operation Iraqi Freedom. many are arguing that having over 500 journos covering the war is overkill. i would like to point out the following article filed by AP correspondant Ravi Nessman to these jackanapes as the kind of hard hitting journalism that us Americans are entitled to!


Tobacco Shortage Makes Marines Irritable


in the bold style of a budding war journalist, Nessman begins his article, "There is a war on, and danger lurks ahead, and the Marines of the 3rd Battalion, 7th Infantry are getting desperate — for tobacco." (!!!) the reporter reveals that Cpl. Aeron Jackson sells chewing tobacco to his fellow Marines for up to $20 a tin, which makes him a tidy 500% profit. nothing like profiting off the homeyz who got your back!


and for those Pinko commie bastards who ask "War, what is it good for?", Nessman reports that this war "could be one of the most successful programs to end nicotine addiction in history." take THAT, Susan Sarandon! are the people behind The Truth.com behind the war? i smell some major conspiracy hittins!

posted by uncle grambo |
---
in an ever vigilant effort to encourage thorough reporting at both of our local newspapers, the powers that be at whatevs.org feel that it's important to criticize The Detroit News for sleeping through one of the biggest events to happen to the auto industry in the last two years. the front page of this morning's Freep features a prominent article on General Motors' highly aggressive five-year, zero percent financing deal (alongside articles on the war in Iraq and the U of M Affirmative Action Supreme Court case). and while I don't want to go off on too much of a business related tangent, let's just say that the economic impacts of this announcement are monstrous. however, in the hallowed halls of The Snooze, their only coverage of this breaking story comes from the AP wire and is buried as a small item in the Business section of the paper. what gives, yo?


to further prove the importance of this story and the fumble over at The DetNews, check out the front page of USA Today's Money section. this is not to say that the multi-colored fishwrap is worth reading anytime other than when you're in an airport, but it goes to prove the national significance of this story.


and I also have to comment that today's Features section of The News was absolutely horrendous. the two lead stories focused on Lisa Marie Presley and were picked up from USA Today! couldn't Case get an interview?¹ or weren't there any local events to write about? how about sending a reporter out to a local record store for some midnight-sale White Stripes buzz? and while I'm busy trashing the section, don't you think that film critic Tom Long should think of some kind of different spin for his weekly DVD column? right now it's a pale imitation of Terry Lawson's. while I think that the quality of writing in The DetNews' Friday "Weekend" section absolutely SLAYS anything that The Freep puts out, it's time for The DetNews to kick it up a notch for the other five days of the week!


¹ note to Wendy Case: there's more to life than interviewing Kathleen Edwards and Spoon! aren't you s'posed to be representin' with Jack and Meg Whizz with all your SXSW Indie Cred? get an interview!

posted by uncle grambo |
---
as all of the loyal FOWs are aware, I take great pride in keeping myself abreast of anything and everything that's going on in the pop culture world. which is why it is with great shame that I have to admit that, before last week, I had never even heard of Amanda Bynes! who is this chick, anyway? and why does she get her own movie? and why is it named after an X-Tina song? is it just me or does this girl have no buzz? i predict that "W.A.G.W" will make "Agent Cody Banks" look like "Titanic" at the box office. pre-teens haven't had buzz since The Olson Twins got their first bras!


on the music tip, I have a few pieces of info which may or may not be old news. first things first, our good pal Kegzies has just posted a track-by-track review of the new Radiohead album, "Hail To The Thief." god bless Shawn Fanning, wherever you are! while in non file-sharing related news, The Gorilla's younger broham, Sasparilla Serilla, conducted an excellent interview with The Sights in a recent edition of The Michigan Daily. for the uninitiated, they're an up and coming Detroit band currently on tour with The Datsuns and D4. and reporting from his top secret laboratory high above the hills of Ann Arbs, C Friggedy has alerted whatevs.org that there is a new Saturn commercial that features the music of Brendan Benson (I also think that The Gorilla chipped in w/some similar info recently). while I can't claim that I've seen the commersh or would recognize the music, it's refreshing to see that ad agencies are continuing to excel with their choice of music in TV spots. has everyone seen that AMEX Blue commersh that features Luna's "Drunken Whistler"? that's some hott buzz, fer sure.


and those of you who are loyal visitors of The Modern Age may have already discovered this site, but those of you who haven't should take a spin over to MelodyNelson.com. it's quite similar to The Modern Age in content, but that's not necessarily a bad thing. i just stumbled onto this site earlier today and it has already made my list of bookmarks. check it.

posted by uncle grambo |
---
after yesterday's relatively lowbrow war of the FOWs, i will try to escalate today's content to stay above the fray of knuckleheaded alumni rivalrizzies. schmobvs!
while this particular subject has been beaten into the ground even more than debates between Wolverine Fan and Sparty Fan, New York magazine has a fresh take on the plight of the music industry. the article's author, Michael Wolff, compares the music industry to the book industry (mostly in terms of profit margins) and argues that the music business actually died about twenty years ago and was only saved by the advent of compact disc technology. it's a lengthy piece, but worth your time (thanks to Kegzies of Glamorama fame for passing along this link).

because i'm feeling a little pretentious this morning, I thought that I would link to an article that talks about wine. but before you accuse me of trying to raise my (admittedly dubious) social status, this particular article attacks wine snobs and is entitled The Cool People's Guide To Drinking Well On A Budget. if you're looking for a tatts red wine, I would like to suggest the Parallel 45 ... trust your Uncle Grambo on this one. available at Cost Plus World Market for like $9 per bottle. best.

and while I'm still feeling pretentious, I'd like to pass along this article from yesterday's Los Angeles Times that previews the release of The Believer, the new literary magazine from Dave Eggers' McSweeney's Publishing. you can check out the contents of the first issue over on the magazine's official website, where the editors describe some of the core tenants of this magazine as "giving people and books the benefit of the doubt" as well as the somewhat nebulous "concept of the Inherent Good." i say buzz.
posted by uncle grambo |
---
Monday, March 31, 2003
today has been a rough day for Sparty Fan. while students and alums should be celebrating after a remarkable run in the NCAAs, they have been forced to be on the defensive all day after last nizz's riots. like an animal that's been cornered, Sparty Fan has attacked Wolverine Fan with bared teeth and sharp nails. admittedly, Wolverine Fan has been proverbially rubbing proverbial salt into Sparty Fan's proverbial wounds (proverbially speaking, of course), causing more hurt feelings on both sides than a stubbed toe. but fortunately for FOWs everywhere, The Gorilla (amazingly, a graduate of BOTH schools) has come to the table to settle the score between Ann Arbor and East Lansing. i think you'll enjoy his Tale Of Two Cities...

---




Subject: Michigan vs State
Date: Mon, 31 Mar 2003 17:08:12 -0500
From: The Gorilla
To: markdgraham@yahoo.com


Yes I attended both Stiz and UM. Here are my basic impressions:


The Michigan Stadium is the better stadium -- Spartan Stadium has too many stairs, especially after tailgating. Generally Spartan Football has better fans, they tolerate god awful teams, and still show up every week and THEY CHEER FOR THEIR TEAM. Michigan Stadium fans don't cheer enough (apart from students) and will start leaving when down a touchdown in the 4rth to any team other than Ohio or Michigan Stiz, not out of arrogance but because they are old, cold and bored.


Breslin is the better arena, Crisler seems to have been designed by someone who hated basketball and basketball fans, itís a barn and it blows. Yost beats out Munn. There isnít anything wrong with Munn, but Yost is louder and generally more fun.


Spartan Basketball is as dirty as U of M. when I attended U of M, Traylor drove a pimped out Suburban he couldn't afford. when I attended State, Cleaves drove a pimped out Yukon he couldn't possibly afford. Conclusion: NCAA basketball is dirtier than a Tiger Stadium urinal and Mike Krzyzewski probably sells crack for the CIA.


Michigan students think Stateís campus is too spread out because it covers parts of three counties and a small annex of Indiana. State Students think Michigan is too spread out because itís integrated into Ann Arbor and there are city blocks in between campus buildings. They also think ďNorth CampusĒ is weird. I agree, its weird, donít go there. Michigan has better student neighborhoods. EL, sprawling apartment complexes are not neighborhoods -- youíre better off driving everywhere you want to go.


State doesnít have better parties per say but they do seem to be more frequent and thatís good.


Both have pretty sorry local music scenes, and live music options. Blind Pig, overrated. Small Planet, not rated. Michigan and Hill are nice for bigger shows Ė Cats or Hello Dolly at Wharton is not equivalent.


Bars are a toss up but Ann Arbor certainly has more variety but who hikes down to Heidelberg everyday, nobody. Harpers or Ashleys? Whatever, get me a blue. I must say itís not saying much when my favorite from either city is BW3ís in East Lansing. My tastes are bland in the bar department I guess.


Downtown Ann Arbor has a veritable cornucopia of dining options, East Lansing has a Taco Bell thatís open late, which also is good in its own way.


People choose to live in Ann Arbor apart from University life. East Lansing, not so much.


Overall, Michigan State girls are much hotter (obvs I married one). There hot Michigan girls, there are even quite a few of them, but there is no comparison. Iíve heard it argued by Michigan alums who lost their ugly girlfriends to other ugly girls that itís simply a matter of size, state is much bigger, so all things equal there are numerically more hot girls at state. Stop rationalizing and listen to yourself THERE ARE MORE HOT GIRLS AT STATE. Drive down Shaw lane from Hagedorn to Harrison in between classes on any given afternoon, if you can count to more than 7 in between hottie sightings it must be too cold to walk to class.


Bottom line, most Michigan alumni need to relax, nobodyís really comparing you to Harvard so stop acting like it. Youíre very smart, we get it thanks. Be happy just being you, I like you Ė we should get a Blimpy Burger next time Iím around.


Most State alumni need to relax, nobodyís really comparing you to U of M, in fact thereís a good chance a lot of intelligent people havenít even heard of you. When you have 40,000 undergrads a few people who canít read or write are bound to beat the system and get in (no shit as a TA I had a couple of Juniors who couldnít write a sentence, much less a paragraph). Be happy just being you, I like you too Ė we should get a Crunchy Burger and a beer next time Iím around.


In closing a big shout out to all the Chips, Broncos, Eagles, Tartar/Warriors, and normal, happy go lucky educated people (except you fucking Buckeyes, burn in hell you bastards) who think this whole debate is a big pile of flaming cowshit right in the middle of Grand Riz.
posted by uncle grambo |
---
"I believe in Iggy, Jimi, Chryssie, and Joe Strummer, the Parents Almighty, Creator of heaven on earth; I believe in Malcolm McClaren and Sid Vicious, His only Son. I believe in punk, lo-fi and gangsta, indie, post-punk, indie-pop, rock, singer-songwriter, and insurgent country, conceived by Uncle Tupelo, born of Jeff Tweedy who suffers, as does Lou Barlow. I believe in Squirrelbait and Johnny Cash. I believe in the Motor City. I will respectfully love and fear Tad. I believe in Superchunk and PJ Harvey. I believe in new bands and will never pretend to know music I have never heard, so my mind may stay open and I will sitteth at the right hand of Mission of Burma so I may one day ascend to heaven, where I will be greeted by Sonic Youth, Eazy-E, and Mike Watt. I will not listen to rock critics, but trust my own ears. I believe in DIY, zines, Yo La Tengo, the communion of Saints, the forgiveness of sins, the resurrection of Cobain, and rock everlasting. Amen."


(as found in the article by Leslie Harpold called "A Brief Catechism of Rock Shows, Part I", via themorningnews.org)

posted by uncle grambo |
---
the rap sheet for this go-round of "American Idol" makes you wonder if they secretly held casting sessions in East Lansing! first there was the whole Frenchie internet porn scandal, then last week's revelations that Trenyce is a convicted thief. now The Smoking Gun has revealed that Corey Clark faces trial next month on assault and resisting arrest charges! arrest records show that the arresting officers had to use a Taser to subdue Clark. unfortch for Corey and "American Idol" producers, this wasn't his first run-in with the law. turns out that he's been sued on multiple occasions for passing bad checks! "American Idol" ... no buzz!


(thanks to The Grizz for passing this along!)


UPDATE: in light of these recent events, Corey Clark has been eliminated from "American Idol" for failing to disclose his criminal record (4.1.03).

posted by uncle grambo |
---
here's a legit headline from today's State News: Celebration a positive release from war stress By CHAD PREVICH. wtf?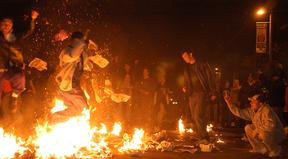 okay, so the story was written on Saturday morning. but if you were the editor of TSN, how can you have the gall to run the story in Monday's paper? here's a link to the (and I quote) "Riot Photo Gallery" on the paper's website. sparty ON, broham! let's party Cedar Village stizz!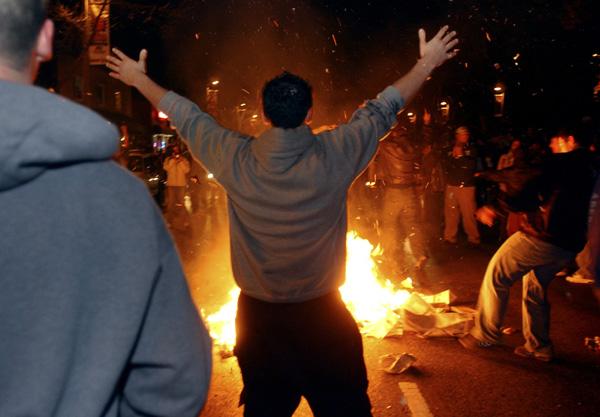 and before you Sparty supporters unleash any more haterade on Uncle Grambo, the results of a State News sanctioned readers poll shows that 72% of MSU students are "embarrassed to be a Spartan after Sunday evening's riots" (as of 2:11 pm). so just own up to the fact that East Lansing blows and don't try to spin this as anti-Spartan bias from a proud Wolverine. ask The Grizz, I was representin' with a State t-shirt all day yesterday! i just think it's a shame that, after all these years, MSU students haven't learned the difference between Partying On and Spartying On.

posted by uncle grambo |
---
posted by uncle grambo |
---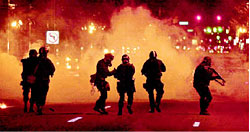 it just wouldn't be a Sparty loss without an accompanying riot. combining both Friday night's victory and Sunday's loss to Texas, 26 people were arrested in East Lansing this weekend for Spartying too hard. after the Spartans committed 427 second-half fouls trying to stop Texas point guard T.J. Ford, the denizens of East Lansing ran amuck on Grand Rivs, setting fires, tearing down street signs and flipping cars in what has become an annual tradition in Spartyville. no word yet on how many couches met an inglorious fate at the hands of drunken frat stars outside of Jersey Giant. is that Kabul or East Lansing?

posted by uncle grambo |
---
you make the call!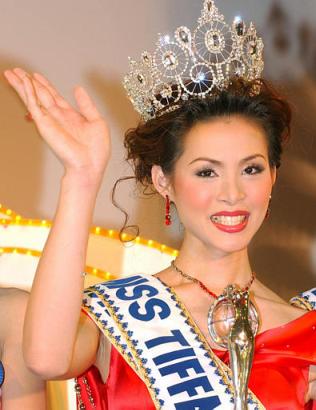 (btw for those of you who voted "hot" -- this tranny just won the World Transvestite Competition ... it's a man, baby! you're a sicko!)

posted by uncle grambo |
---

quote-a-matic
"I started out with a lot of Audioslave or anything Chris Cornell -- it helped with the aggression. And Chris Webber from the [Sacramento] Kings. There's a real sweetness behind his eyes, but he's pissed off."
— Brad Pitt on the sources of inspiration for his character in "Troy"

be like mark

ECOUTEZ

loretta lynn - van lear rose
---
REGARDEZ

king of new york (special edition)
---
LISEZ

john kennedy toole - a confederacy of dunces
adventures w/disposable income
date: 5.8.04
source: CVS
amount: $19.48

(1) liter of Captain's
(2) liters of DC w/lime
(1) mother's day card


snl season 29
REVEALED!
by Nummer & H-Bomb
Ep 1 - Black / Mayer (10/4/03)
Ep 2 - Timberlake (10/11/03)
Ep 3 - Berry / Spears (10/18/03)
Ep 4 - Ripa / OutKast (11/1/03)
Ep 5 - Roddick / Matthews (11/8/03)
Ep 6 - Baldwin / Elliott (11/15/03)
Ep 7 - Sharpton / Pink (12/6/03)
Ep 8 - Wood / Jet (12/13/03)
Ep 9 - Aniston / Peas (1/10/04)
Ep 10 - Simpson / Lachey / G Unit / 50 (1/17/04)
Ep 11 - Mullally / Aiken (2/7/04)
Ep 12 - Barrymore / Kelis (2/14/04)
Ep 13 - Aguilera / Maroon 5 (2/21/04)
Ep 14 - Firth / Jones (3/6/04)
Ep 15 - Affleck / N*E*R*D* (3/13/04)
Ep 16 - Trump / Toots (4/3/04)
Ep 17 - Janet Jackson (4/10/04)
Ep 18 - Lohan / Usher (5/1/04) NEW!
Ep 19 - Snoop / Lavigne (5/8/04)
Ep 20 - Olsen Twins / J-Kwon (5/15/04)

where's grambo?
may 10: the strokes @ state theatre
may 15: cardigans @ magic stick
may 17: softball league @ 8:30pm
may 17: last tourist @ small's (10pm)
may 24: softball league @ 6:10pm
may 27: sea ray / stills @ st. andrews
june 6: dido @ fox theater
june 7: softball league @ 7:20pm
june 14: softball @ 6:10pm
june 19: jessica's graduation party
june 21: softball @ 8:30pm
june 28: softball @ 6:10pm
july 3 - july 11: vacation @ TBD
july 12: softball @ 7:20pm
july 19: softball @ 7:20pm
july 26: softball @ 9:40pm
august 2: softball @ 7:20pm
august 14: nuptial buzz w/c friggs + lescal!!!
october 23: nuptial buzz w/the grizz + mandypants!!!

twenty word reviews
van helsing
**
REVIEW TK.
hellboy
***
REVIEW TK.
walking tall
*
REVIEW TK.
scooby doo 2: monsters unleashed
NO BUZZ!
REVIEW TK.
dawn of the dead
****1/2
REVIEW TK.
eternal sunshine of the spotless mind
****1/2
REVIEW TK.
starsky & hutch
***1/2
REVIEW TK.
girl next door
***
re-imagines "Risky Business" with Vivid Girls instead of prostitutes; marks Elisha Cuthbert's arrival as an alluring, big screen sex symbol.
eurotrip
*
Despite the best efforts of TrachtenBest, suffers greatly from a lack of forward momentum (scriptwise) and some remarkably bland casting
along came polly
**
aside from Philip Seymour Best Ever's performance ("RAIN DANCE!"), I vastly preferred this when it was called "Dharma And Greg."