Friday, February 13, 2004

you've got to wonder how the cast of SNL is going to react to the firing of Jeff Richards earlier this week ... will it serve to inspire or destroy their cohesiveness as a unit? Nummer and H-Bomb weigh in with their highly revered pre-show comments!

NUMMER
H-BOMB
Episode 12: Drew Barrymore / Kelis (2/14/04)

Drew Barrymore shows are usually memorable. Her last hosting duty back in 2001 featured so many cast members breaking character, that to this day it has never been rerun on NBC or E!. Actually, in doing some digging around on the internet, there are two other Barrymore episodes (pre-2001) that have never been rebroadcast. So much mystery buzz! Catch her episodes live, or don't catch them at all.


All that aside, this week's SNL has to deliver. Every episode in 2004 has thus far been pretty lousy. Adding this week's news of Jeff Richards' firing only adds to the pressure. Lorne, Beth and crew really need to pick up the pace if they expect people to keep tuning in. A surprise cameo by Barrymore's "50 First Dates" co-star Adam Sandler would be nice, but I'm not holding my breath.


As for Kelis? Add her to the list of Season 29's ever growing pile of useless and buzz free musical guests.

I'm thinking that Drew Barrymore could be just what SNL needs to pull it out of it's comedic slump. I find her to be a terrific actress, plus she's funny and spontaneous, which is perfect for live sketch comedy. Personally, I think the very best Lovahs skit is the hotub installment from when Barrymore hosted back in 2001. Even Ferrell could barely contain himself! And let's not forget the "King Kong" sketch, which would've been extremely boring had not everyone been struggling not to laugh the entire time! Let's all keep our fingers crossed that Barrymore won't let us down this time around.


Kelis, on the otherhand, I don't really have a strong opinion about. I don't exactly like the milkshake song, but I don't exactly hate it either. Let's just say I'm not really looking to see a full coney performance.
posted by uncle grambo |
---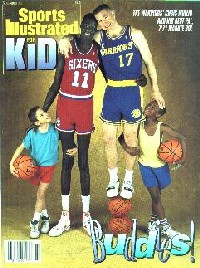 in case you haven't been following the AP wires this morning, it's quite important to note that former NBA center Manute Bol was arrested on Wednesday night after allegedly hitting his daughter. while domestic violence is certainly no joke in the eyes of your Uncle Grambo (PSA buzz ... you should definitely take time to check out and support HAVEN), i thought it was only fair to send an email to Manute (a long standing FOW) and see if he had any comments on the matter. i received this email only moments ago from an IP address originating somewhere in Sudan...

-------------------------------
From: Manute Bol
To: Uncle Grambo
Subject: it's just an ENORMOUSLY HUGE misunderstanding
Date: Fri, 13 Feb 2004 14:22:50 -0500


Yo, Grambo man,


You know Manute Bol always has time in his schedule for the Whatevs.org — but on the advice of my legal council I'm not really suppose to make any public comments on my arrest or the impending charges for allegedly assaulting my daughter, making some threats and disorderly conduct. But seriously the only thing I know about disorderly is what I learned watching Ralph Bellamy and the Fat Boys during a layover in Milwaukee my rookie season with the Bullets, in which, you may recall, I set the rookie record for most BLOCKS in a season ever!


Under other circumstances, I might suggest to you that bullshit like time outs doesn't fly back Ukwaa Towot or even in Yambio (yeah that's right, Yambio, look it up) and you have to represent in your own house, I might even let you talk to my son, Chris Mullen Bol, who's had a size 19 up his ass when he stepped out of line and how it helped him set the Connecticut State Record for BLOCKS... AS A 12-year-old (granted he was 6'9'')!!!


I might also let you in on a little secret, like that referring to a cop as a water buffalo marital aide in Dinka is more of insult than a threat, but it always comes down to semantics, and shit if semantics ain't putting the BLOCK on Manute.


Anyway, my lawyer is yelling at me really bad right now so excuse me while I distract you from my earlier comments with some banter.


So, I'm on EBay, seeing how much I could get for a garage full of lightly used size 19 Nike Air's and I decide to look up my rookie card. What the hell man? Can you believe this shit? My 86-87 Fleer card is going for $0.99, what's a Dinka suppose to do? I don't know, let's say he had a record breaking season and forced every offense in the league to show some respect in the paint while averaging 3.7 pts per game! Ninety effing nine cents man, I still can't believe it. I think I'm going to have to bid on it myself, just in case Barkley notices by accident it when he compulsive googles himself all day. I don't need that phone call from the Round Mound of Rebound anymore than I need a head butt to the balls from some 5'6" Arab from Abu Hamed.


So in closing, ignore my earlier comments, remember that everyone is innocent until proven guilty, except in Laqiya Arba'in where they pretty much shoot on site. Keep it real and support the Sudan Peace accords.



Props to Big Matt for revealing the original CBS Sportsline story.

posted by uncle grambo |
---
OMG. best Valentine's day reveal evs (if you're a Wal-Mart hater like me)! check out these Spongebob Squarepants racist bombs! apparently there was some sort of quote-unquote "mix-up" in China on a whole batch of Valentine's Day cards made exclusively for Wal-Mart and Spongebob ended up painted in blackface! the cards were quickly recalled, but not before Ted Danson bought 34 cases. shmears. [via Peabs]

today's "Hollywood Elsewhere" column by Jeffrey Wells contains not one but TWO mega features that stand above the rest. the first is when he takes a deep look at "Blow Up", the astoundingly tigs Antonioni flick that FINALLY gets a Region 1 release on Tuesday. if you haven't seen this masterpiece featuring an unbelievably sexxxy (and young!) Vanessa Redgrave and an off-the-charts performance by the late David Hemmings (arguably one of the "coolest" in the history of cinema), i highly you suggest you hit Besties first thing on Tuesday and pick it up. the second is when Wells quotes your Uncle Grambo; i wrote him a quick email the other day for his piece that applauded the work that Sharon Waxman (of the NYT) has been doing of late. buzz!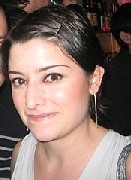 The Gothamist Interview: Mary Elizabeth "Lizzie" Spiers. although your Uncle Grambo did receive a photo credit (hey, where's that check you promised me?) for taking that hottness, I was also unceremoniously cropped out! no buzz, the original was one of the most highly-buzzed about photos in the Interblogwebnetosphere™ during `04. some say the best power couple evs¹!


The low culture interview: Stanley Bostitch Model B440 stapler. i heard they were holding out to get an interview with the Red Swingline Stapler from "Office Space", but they were on deadline and forced to go to print with the Bostitch interview instead. [via The Blueprint]


first we have Old Hag offering HoJos to DRUDGE!!!², now we've got Lindsay teaching 16 year old girls about blow jobs!!! c'mon people, it's called "common decency" ... look it up! looks like James Twitchell prophesized this degradation of our culture in his 1997 opus, "For Shame: The Loss Of Common Decency in American Culture." shmears.


Slate slams Drudge and Wonkette for going to press with the John Kerry rumours. very thought-provoking.


you likely won't believe this, but whenever your Uncle Grambo is asked "Who's the most beautiful person that you've ever seen up close and in person?", i always give the same answer: Amy Grant. i shit you not. straight up gorgeous, yo. if anyone else wants to hear some "Baby Baby" hottness with Uncle Grambo, Amy is in town this weekend. snatch.


this actually makes sense. Saddam Hussein ... smackhead. [via DRUDGE!!!]


Drew Henson worked out in front of reps from 20 NFL teams yesterday. reports before the workout said that Matt Millen was going to be there, but QB coach Greg Olsen and scout Bob Merritt ended up attending instead. major props to The Freep for having a reporter there on special assignment, and boo on The Detroit News for running a wire story.


thankfully for The Snooze, they've got The Grizz on the payroll. he drops reviews of the new Courtney Hole jawn ("Throughout, it's brutally obvious Love's vocal tricks simply don't work anymore; she sounds like she's suffering from exhaustion on most of the tracks" — C-Minus) and the new Kayne West jumpoff, "The College Dropout" ("West clearly revels in his underdog, outsider status, and infuses his rhymes with clever wordplay and welcome, anti-bling humor" — A-Minus).


¹ Given the fact that we've never actually BEEN a couple, natch!
² Egregious use of caps and exclamation points are a tribute to the written stylings of Wonkette.

posted by uncle grambo |
---
Thursday, February 12, 2004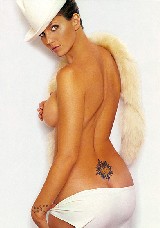 with all apologies to Damore and Tru Dushku (not to mention the TrachtenHottness), my first "BtVS" love was the delightfully bitchy Cordy (aka Charisma Carpenter). aside from scoring major points by frequently showing her softer side (she dated the bumbling Xander, fer chrissakes!) she was a World-Class Bombshell Beauty whose unadulterated best everness resulted in SMG booting her from the cast (she wound up on "Angel"). all Cordy fans remember her infamous Maxim spread from about three years ago, but today brings news that she'll be revealing all in an upcoming Playboy pictorial! oh me oh my, watch out for the mercury that's bubbling over cuz THE BUZZ-O-MOMETER JUST EXPLODED! s-w-e-e-t! DEVELOPING! [all hail Scott Writes]

in other SMG v. Cordy news, it looks like both are battling for the lead role in the upcoming "Wonder Woman" feature ... as much as I heart Cordy, if they decide to make it with her, it'll end up with straight-to-video buzz. although, I just don't see SMG in that role at all. someone get Tru Dushku on the phone, she could OWN this role! [via Nummer]

yet another of the myriad reasons to read the whatevs.org backblogs ... Ye Olde Haggis wants to give DRUDGE a HoJo!!! DEVELOPING ...

Howard Stern ... so irrelevant these days. no Jackie Martling = Uncle Grambo's ears are tuned elsewhere. however, every now and then he has a guest on that makes me kinda wish I had tuned in that given morning. take today, for instance. apparently Courtney Hole called in to explain why she missed her court date yesterday (in case you were wondering, it's because she didn't have a bodyguard).

of all the marketing scams I've heard of in my day, this has got to be the most egregious. Barbie and Ken splitting after 43 years.

"To better reflect her single status, Cali Barbie will wear board shorts and a bikini top, metal hoop earrings, and have a deeper tan.


"This new style already has attracted a new admirer, Blaine the Australian boogie boarder."



gag me with a freakin' spizz. snatch.


sweep the leg, Johnny! yes indeed, everyone's favorite `80s villain, William Zabka, is (get this) NOMINATED FOR A FREAKING OSCAR THIS YEAR! sadly, "Pat" Morita has yet to receive any Academy love. KOBRA KHAI! [via Slatch]


Richard Linklater attached to direct the film adaptation of Philip K. Dick's "A Scanner Darkly" ... I ordered this book from Amazon last summer and never got around to reading it. looks like it might ratchet itself up to "must-read" status!


Rachel Goswell (Mojave 3, Slowdive) has a solo jawn on the way. pure shoegazing hottness! [via the good graces of Chrome Waves]


BREAKING UPDATE BUZZ (4:40pm)! white lines ... don't do it. Kimberly Mathers busted for blowing rizzies (aka too much blow) while on probation, shipped off to the pokey for 120 days. ho ass tramp's got one helluva addiction probbs to be boogie dancin' while on probes, y'all. someone needs to elect Peabs so he can make his first official act the pardoning of (the ex) Mrs. Eminem.

posted by uncle grambo |
---
will John Kerry end up getting effed in the A, Gary Hart stizz? witness the DRUDGE BUZZ!

A frantic behind-the-scenes drama is unfolding around Sen. John Kerry and his quest to lockup the Democratic nomination for president, the DRUDGE REPORT can reveal...


CAMPAIGN DRAMA ROCKS DEMOCRATS: KERRY FIGHTS OFF MEDIA PROBE OF RECENT ALLEGED INFIDELITY, RIVALS PREDICT RUIN


In an off-the-record conversation with a dozen reporters earlier this week, General Wesley Clark plainly stated: 'Kerry will implode over an intern issue'...


Kerry commotion is why Howard Dean has turned increasingly aggressive against Kerry in recent days, and is the key reason why Dean reversed his decision not to drop out of the race after Wisconsin, top campaign sources tell the DRUDGE REPORT...


A serious investigation of the woman and the nature of her relationship with Sen. John Kerry has been underway at TIME magazine, ABC NEWS, the WASHINGTON POST and the ASSOCIATED PRESS, where the woman in question once worked...
posted by uncle grambo |
---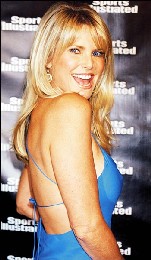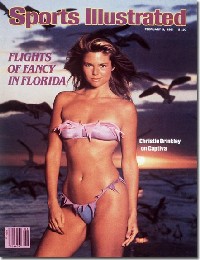 hey YA, hey YA! shake it like a Polaroid picture, you sweet piece of ayyyyssse! mmm, mmm ... Christie Brinkley still looking postively DELISH at the ripe old age of 50! i say bring on the botox and boob jobs for all women over 18! tell me she doesn't look equally hott now as she did back in 1981 when she was on the cover of the SI Swimsuit Issue? BUZZTASTIC! bt-dubs, Cheryl Tiegs is still TIGS! obvs.


is Brody Armstrong the new Yoko? QOTSA bassist Nick Oliveri leaves the band.


talk about worst! Tom Cruise was in Los Cabos, Mexico, for John Travolta's 50th birthday party when he decided to charter a boat with Scarlett Johansson and Jenna and Bodie Elfman. as if that isn't totally durst in and of itself, just you wait, it gets worse. so anyway, this motley crew went out whale spotting in the Pacific and when they encountered some whales, Tommy Cruise spontaneously flung himself into the water to "play" with them. how fucking weird is that? totally worst.


but still, not as worst as this. ESPN takes a look at the OTHER time that Dominick Hasek bailed on his teammates, back when he was with the Sabres in the `90s (I remember it breaking Mr. Canfield's heart). and you wanna know what's even worse? CuJo got injured last nizz! [ESPN buzz courtesy of Stakes Is High]


this is certainly an awkard couple, but something tells your Uncle Grambo that they JUST might be able to work it out! Felix da Housecat collaborating with P. Diddy on four or five new tracks ... i proclaim hottness.


that hottness, howevs, is exceeded by THIS hottness! Dave Grohl drumming on the new Garbage record, due out this time next year.


that's it for now. i'm spent. wall-to-wall meetings until 4pm. smell ya later, yo ... but wait, before I go, I just thought I would reveal that DIDO IS GOING TO BE ROCKING THE FOX THEATRE ON SUNDAY, JUNE 6TH!!! hellzyes ... supreme buzz commander to earth, make way for the HOTTNESS! she's also doing a date in Chicaggs the night before ... who's in for a doubly delicious dose of Dido?

posted by uncle grambo |
---
Wednesday, February 11, 2004

because I'm not a shameless self-promoter (as some have inferred), i purposely did not let the FOW Nation in on a little secret of mine. you see, just last night I sat down with none other than Lou Dobbs and Neal Pollack on a little channel called CNN. both Neal and your Uncle Grambo wanted to address the nation about our alleged rivalry spurred on by his recent piece in Salon, so we IM'd each other and came to the collective decision to let it all hang out on "Lou Dobbs Tonight" ... what follows is the full-transcript of the evening's events, but I suggest that you follow this link to get the full flavour. obvs. i would like to thank both Neal and Lou Dobbs himself for the opportunity, and I'm pleased to report that the episode garnered the second highest Nielsen numbers in CNN history, trailing only Dobbs' landmark interview with Peabs. shmears!

'Snark or Schmobvs?'
Tuesday, February 10, 2004


On one side of the coin is "Uncle Grambo" -- Mark Graham. He's the human face of web phenomenon Whatevs.org and primary propagator of what fellow blogger Daniel Radosh once referred to as the "goofy patois" now sweeping the nation. Graham chronicles pop culture with a verve and insouciance that makes his obsessive interest in under-aged starlets like Amanda Bynes almost charming.


The other side of the coin is Neal Pollack. He's the self-obsessed author of The Neal Pollack Anthology of American Literature and Never Mind the Pollacks, bandleader of The Neal Pollack Invasion, and retired blogger. Some say that he is today's most undiluted voice of cultural and political satire. Others call him a hatchetman.


In what many thought would be the first shot in an open war between two of the blogosphere's behemoths, Pollack parodied Grambo's widely read Grammy coverage in Salon. Lou Dobbs Tonight host Lou Dobbs sat down with the pair to discuss the parody, their relationship, the state of the internet, and the continued exporting of American jobs to foreign labor markets.


LD: Mr. Pollack, you're a professional writer with two novels and a number of record albums to your credit. What made you decide to target an amateur, Mr. Graham and Whatevs.org?


NP: I was utterly unaware of Uncle Grambo, Whatevs, so-called "blogs," and the internet until yesterday. You see, I've remained cloistered in my palatial walled estate in the misty hills high above the greater Seattle sprawl since the publication of my latest important work, Never Mind the Pollacks. Only my manservant, Thaddeus, stays with me there, dutifully applying oinments and unguents when medically necessary and passionately employing oils when emotionally required.


MG: hott!


NP: Please. As I was saying, I heard my manservant, Thaddeus, coughing out a sound alarmingly similar to laughter. I investigated and found it to be laughter, indeed. I immediately thrashed him with a switch, of course, and ordered him aside. There, in among piles of empassioned pleas from publishers for another important work for the Pollack oevre, I laid eyes upon Whatevs. I found his writing to be little more than an abuse of the tools of my art, and I was compelled to wield my sharpest sword -- satire.


LD: Mr. Graham, how do you respond to those that say your writing is childish, at best, and corrosive to the English language, at worst.


MG: i'd say bring the haterade... you can't extinguish the buzz even if you dump it on me super bowl stizz...


LD: So you're not personally offended by these attacks, or by Pollack's piece?


MG: neal's piece? hott! it's got as much buzz as keitel's piece, circa "The Piano." obvs.


LD: Mr. Pollack, there are those that have said your parody is motivated by jeaously on the part of Dave Eggers and his McSweeney's cabal, and that you're little more than an attack dog let off the leash.


NP: There is only one response to such an accusation. For it, you'd have to speak with Mr. Eggers.


LD: So you don't deny it.


NP: Comments of that type are clearly aimed at dissembling America's coalition of the willing, in which I am a joyful and patriotic participant. You see that kind of snark in the comments of former weapons inspector David Kay, when he says that there are no weapons of mass destruction in Iraq, and you read it in the pages of that instrument of the communist camarilla, The New York Times, when it says my latest important work, Never Mind the Pollacks, is a "blown opportunity."


LD: An average of more than 1,000 American jobs are exported daily to foreign countries, the citizenry of which is usually brown in color.


NP: I've injected Robitussin into my urethra, and now I'll wait for beautiful dreams of a ménage a trois in a Cambodian hothouse with Buddy Guy and Cloris Leachman.


MG: schmears.


Lou Dobbs' interview with Neal Pollack and Uncle Grambo aired in its entirety last night on CNN.
posted by uncle grambo |
---
word of the week: Movie Binge. as defined by the delectable Cinecultist, "this is what happens when you put together the lethal cocktail of 'movie academia' + 'some disposable income' + 'high level of procrastination' equaling three or four movies in one day, and at least one, if not two, of those in the theater." on behalf of The Grizz, Mandypants*, Nummer, GP Jenn and myself, we cordially invite CC to the great state of Michigan for a day at the AMC Forum 30. purchase one $5.50 matinee ticket and you can wander the theatres all day long, only stopping for Frozen Coke refills and the occasional packet of Sour Patch Kids (sustenance buzz)! so much Underground Railroad hottness!

The first four episodes of the new season of "The Sopranos" have been delivered to TV critics. keep your eye out for them on eBay, tapes like this have been known to crop up from time to time on the auction site. maybe you can be the first one on the block to get the scoop on what happens to Tony in Season Five!

somewhere Zulkey was smiling as The Illini laid the smack down on The Spartys.

get ur geek on. the "Freaks and Geeks" eight-disc limited edition set is now on sale. sure, $120 is a hefty price tag, but when you compare it to the $2220 (!!!) you're going to have to spend to get the 109 disc set of The Green River Killer's confessions, it's positively peanuts! Davis ... so best. [revealed by Buddis Lembeck]

where ya been? The NY Daily News is just now getting around to reporting that Kid Rock and Jaime Pressly are an item. that buzz is SO January 2004!

check out the making of "Detroit Punks", part 4, another exclusive from the Motor City Rocks crew (who, I'd just like to point out, isn't made up exclusively of just dudes ... while Big Matt and Ryan have ample amounts of buzz, Jacqui brings some much needed female perspective to the site).

while the new season of Larry David seems to be a little too self-congratulatory for my taste, I'm loving that Super Dave Osborne has landed a recurring role. leave it to the pop culture geniuses at Low Culture to profile the unfortunately named Bob Einstein. believe it or not, he's actually Albert Brooks' brother ... who knew?

dude, put it away! another movie, another shot of Ewan McGregor's schlong. some say the best part of "Big Fish" was that Ewan didn't drop trou!

and i, for one, welcome our new ant overlords the new Norah Jones record. it's not worth resisting, just learn to love Norah Jones and life will be so much easier, trust you me.

Jim Treacher on "Best Week Ever" ... while I agree with his sentiments that Rachael Harris is certainly hottie material, I prefer to shout-out Jessi Klein. hubba to the hubba! funny sexxxy trumps just plain sexxxy more often than not!

best still evs, so much Johanssen hottness. [via That's Just Not Right]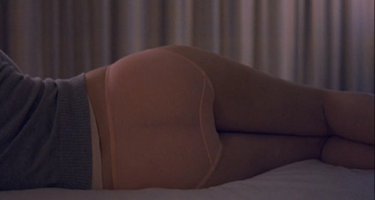 posted by uncle grambo |
---
whatevs.org continues its ascent into the quote-unquote "mainstream" ... over at Slate, "Summary Judgement" columnist Ben Williams references this blog in his Grammy recap. meanwhile, the good folks over at VH-1's "Best Week Ever" are rumoured to be STRONGLY considering "obvs" for their Word Of The Week. schmobvs!

face facts, "Ocean's 12" is the biggest Hollywood vanity project to come down the pipeline since "The Postman" (post-apocalyptic mail carriers? only from the mizz of Kevin Costner, yo!). so it only makes sense that the producers decided to add the most vain person in Hollywood to the cast ... of course I'm talking about Zeta-Jones. shmears. but the real question is this: when is Steven Soderbergh going to make another good film? i guess that i can't blame someone who's tappin' Jules Asner on a nightly basis for deciding that he'd rather cash checks than make good films. he's earned his spoils, mos def.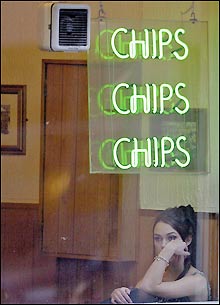 pardon me guv'nor, pass the malty vinns! Keira Knightley loves chip joints ... who doesn't? best drunk food evs, i'm sure that Euro will attest.

Peabs all up in your flizzum flazzum. he and Bill Cosby spend a day doing bong-tokes of corned beef hash with a diffused Iraqi pipebomb ... hilarity ensues. in addish, who else drops ee cummings poems as campaign slogans? BEST!

besides, it's not everyday that you get namechecked by The Minor Fall, The Major Dick. speaking of whom, the anonymous one goes all Rhyme Time up in this piece discussing the sale of "Radar" to Donnie "Don't Call Me Darko" Deutsch.

as John Kerry storms his way towards the Democrat nomination, I guess it's about time that dirty politics start making their way to the forefront. why didn't Gore's team reveal this hottness back in `00?

Detroit Blog explores the ruins of Detroit's famed Book Cadillac Hotel. [via Motor City Rocks]

random tidbit of the day. for some reason, your Uncle Grambo's upstairs neighbor has been rockin' "Streets Of Philadelphia" pretty much non-stop since 7pm last night. total repeating buzz. strange? maybe. best? definitely.

i don't know what you're doing with your lunch hour, but your Uncle Grambo will be making his way over to the local CVS in search of SI Swimsuit Hottness, Pornikova stizz. bovs.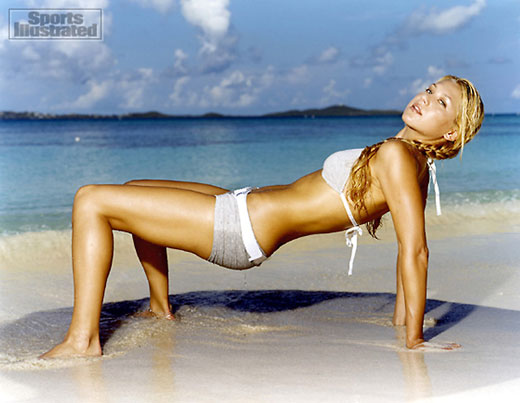 posted by uncle grambo |
---
Tuesday, February 10, 2004

just yesterday on these airwaves, your Uncle Grambo was questioning Washington Post television critic Tom Shales on his use of the term "portly" to describe NBC's Tim Russert. perhaps NY Daily News gossip columnist LLoyd Grove was reading whatevs.org yesterday, how else does one explain his use of THE VERY SAME ADJECTIVE to describe Shales in this morning's column! how does it feel now that the tables are turned, Senor Shales? i think i may have spotted a trend. buzz!


Bunsen unleashes an excellent parody on Grammy blogs. what makes this one different is that instead of recapping this year's Grammys, "I'm posting selections from my Grammy blog from 1984, originally published on my BBS from a friend's trusty Commodore 64." buzz!


i think i need to get one of these to keep JP McKrengels in-line! Catavolos hired as DB Coach. [via Kegzies]


long-time fans of WDFN (I'm talking to you, Coach!) will appreciate the following item. WRIF is throwing a benefit concert at The Emerald Theatre on February 19 to help former WDFN on-air personality Sabrina Black with her ever-escalating medical bills.


the last thing this country needs is a President who thinks that Justin Timberlake was a member of The Beach Boys. no buzz for you, Wes Clark. VH-1's Presidential Pop Culture Quiz [via Wonkette]


if you are the type that's scared of the end of the world, DEFINITELY stop reading here. This recent article in Fortune about how freaked out The Pentagon is about global warming and climate shifting scared the living shit out of me, so much so that I actually had trouble sleeping last night. [via a piece on this week's Black List]


if you still have your Day Pass from Salon yesterday, check out Charles Taylor's review of the new Kylie and Sophie Ellis-Bextor jawns. as for Sophie (former patron saint of Glamorama), Taylor describes her record as "the sound of a chic young lady strolling down the street with an iPod providing her private soundtrack rather than cutting loose on the dance floor."


fresh from blowing the doors off the Jeff Richards firing story, Nummer and H-Bomb turn in their coney-laden review of this weekend's Megan Mullally / Clay Aiken episode. obvs. and in other SNL news, Lloyd Grove reveals that Jay Mohr has written a book on his tumultuous two years on the show, entitled "Gasping For Airtime: Two Years In The Trenches on Saturday Night Live." Hyperion is publishing and, according to Amazon, the book is set to be released in June. you know The Slam Man is going to deliver some hott takes in this tell-all ... BUZZ!


posted by uncle grambo |
---
natch, now you can buy a bag from Pure Detroit that proves it! see, it says so RIGHT THERE ON THE BAG! it's gotta be true! [via today's Detroit News]

i know that my phone number is unlisted (cell phone, obvs), but shouldn't the staff had leveraged some of their skills as reporters in a scenario like this? somehow, your Uncle Grambo got left out of the debut issue of Michigan's Most Eligible Bachelors & Bachelorettes Magazine (arriving on local newsstands this week). "We looked for people with ICE — integrity, character and excellence," the magazine's creator Michelle Bennett says. so, uh, are you trying to tell me something?

pop quiz, asshole! name a song by Mandy Moore that isn't a cover or "Candy"! thought so, bitches. i think that she's hoodwinked an entire nation into believing that she's actually a singer, whereas i see no proof! howevs, i'm fairly confident in my assessment that she's a 100% blue-blooded hottie ... wait a second, i take that back. i'm going to reduce that number to 98% after learning about her nose job over at Awful Plastic Surgery.

must be a slow news day in the UK. otherwise, how in the hell does a story like this become an "exclusive"? London's Sun breaks a story revealing that a teenager used a credit card he "nicked" from his dad to cut up cocaine! get OUT! using a credit card? so inventive! and to think that all this time we've been using cotton swabs! no wonder I can never get high!


ever wondered what Alanis Morrissette would like like, well, if she were actually hott? if so, then take a look at Michelle Lombardo and tell your Uncle Grambo there isn't a resemblance there! mostly SFW, but be warned, it's definitely a bikini shot.

posted by uncle grambo |
---
now that's what i call activism! the lovely and talented Miss Amanda Bynes isn't even old enough to vote yet she was out encouraging young people to vote at Saturday night's Rock The Vote event in Los Angeles (speaking of voting, where the eff is Peabs?). drool on, my friends, drool on!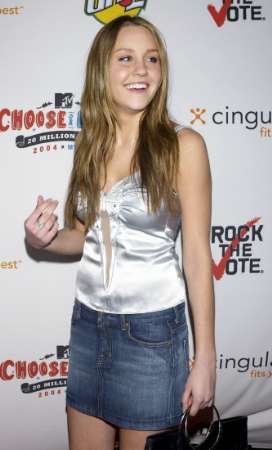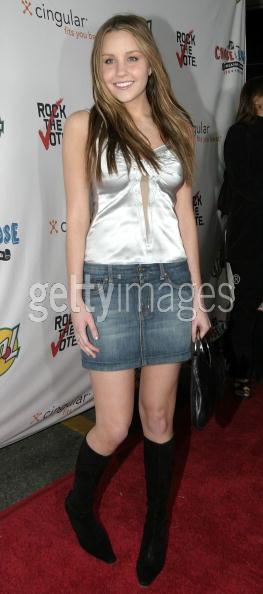 (pics courtesy of Getty Images)

posted by uncle grambo |
---
Monday, February 09, 2004

or does it? if you haven't yet read today's Salon where Neal Pollack takes the piss out of bloggers in his faux Grammy recap, you really should. while it's nowhere near as funny as either Matthew Tobey's or WWKAD's, it nails the lexicon and syntax of some members of The Blogiverse™ squarely on the head. in other words, it's worth putting up with that annoying Flash ad.


but this piece raises an interesting question both near and dear to my heart ... is Pollack parodying (mocking is the less PC term) the likes of Ultra and your Uncle Grambo? a number of bloggers (including the esteemed Mr. Tobey) seem to think so. and, if this INDEED is the case (and I know that Pollack has read this column on occasion), i would like to tell Neal just one thing ...


I COULD NOT BE MORE FLATTERED! Well, actually, that's not true. What Josh and Geoff (of YPR fame) did with their legendary whatfore (dot org) piece was off the charts in terms of Flattering Buzz. All that being said, if the thought of whatevs (dot org) crept into your head for even one brief moment while you were composing this piece, I am completely honored to be an insignificant parenthetical note to such a wonderful piece. In the words of Andre 3000, Stank you very much!

"Van Helsing" doesn't stand a chance, yo. it's all about Mary-Kate and Ashley on May 7th when "New York Minute" opens nationwide. one sheet revealed!


didn't anybody at The Times see "Shattered Glass"? how else can you possibly explain the inclusion of this weekend's hacker story, which had some big time Jukt Micronics overtones running throughout it. thankfully, only pages away was S/FJ's astounding piece on the runaway success of the Virginia Sound as championed by Timbo and The Neptunes. some say a shoo-in for next year's Da Capo ... obvs.


Jimmy Fallon must be stopped! [via Stereogum]


i'm not so sure about you, but I prefer my future Oscar™ winners to nip out as frequently as possible. hey Charlize Theron, HOW YOU DOIN'?


and while this weekend's episode of "Best Week Ever" on VH-1 certainly had its moments, the series has now been tainted with the spectre of corporate censorship. i mean, seriously, the show's entire premise is that it recaps the week's most talked-about moments, yet there was NO MENTION WHATSOEVER of the Janet / Justin controversy on this weekend's show!!! you can't honestly tell me that David Gest has more buzz than Tittygate!


so, the question is this ... "Did Viacom (who owns CBS, MTV and VH-1) put the kabosh (kibosh?) on any segments that even remotely mentioned the incident for fear of potential legal / FCC repercussions?" the answer: HELL YES they did! it certainly wasn't a matter of timing, the crew at "BWE" managed to turn out a story on the Bennifer break-up with less than 24 hours notice ... and that was for the series PILOT (generally completed much further in advance than a "regular" show, for you non-media mavens out there)!


meanwhile, the Los Angeles Times' Jeff Leeds is reporting that sister station MTV, "has quietly plucked a number of its edgiest music videos out of its daytime rotation", including videos from Brit Brit, Maroon 5 and Blink-182 in the wake of the potential FCC charges. total developing buzz! [via The Grizz]

posted by uncle grambo |
---
BREAKING NEWS! season 29 "full repertory player" Jeff Richards has been mysteriously fired from the show. details are sketchy at this point, but fortunately for the FOW Nation, resident SNL expert Nummer has already composed the following obit to a much-loved cast member...

Jeff Richards, RIP
9/29/01 - 1/17/04
written by Nummer


SNL's struggling 29th season took a turn for the worst today after news of Jeff Richards' apparent firing hit the internet. Richards, who was noticeably absent from last weekend's Mullally/Aiken episode, was promoted to full repertory player just 4 months ago. Sources/fansites close to the show are reporting it happened shortly after January's Simpson/Lachey episode (in which Richards even delivered the famed "Live from New York" cold opening). Neither SNL or NBC have issued an official press release.


Richards, along with Amy Poehler and Seth Meyers, began their SNL careers in 2001 weeks after 9/11. Their additions immediately helped the show's 27th season get off to a great start during a time when New Yorkers were still uncomfortable laughing as constant Anthrax threats at Rockefeller Center nearly prompted a few episode cancellations.


Richards' recurring (albeit annoying) Drunk Girl character quickly became a favorite among SNL audiences. However, it was Richards' amazing celebrity impersonations such as David Letterman, Dr. Phil, Kevin Spacey, Bill O' Reilly and his flawless Gary Busey that ranked him in the top of the current cast.


Before joining SNL, Richards made a name for himself touring the country as a stand up comic. His act landed him spots on Late Night with Conan O' Brien, The Late Late Show with Craig Kilborn and even a short lived stint as a featured player on SNL rival, MAD TV.


Richards' departure from SNL couldn't have come at a worse time. Aside from the Jack Black, Alec Baldwin and Andy Roddick episodes, the current season of SNL has been bogged down by weak host performances, horrible musical guests and lazy/predictable writing (save the show's main saving grace, Will Forte).


Expect details on what led to this decision to become public over the next few days/weeks. Hopefully, NBC and Lorne can clear up whatever caused this and invite Jeff back to the cast - similar to the confusion surrounding the firing of Chris Parnell a few years ago. Parnell was fired after the Season 26 finale in 2001 only to be re-hired 10 months later, reportedly after SNL convinced NBC to reverse the decision.


In the meantime, tip your bottles to Baby K.


"Speaking of catfish, a funny story: I was in High Point, North Carolina, and me and my friend Chet were burning tires and cannin' stuff, and, all of a sudden, I saw the face of that British guy, from "The Jeffersons".. on a catfish head. [ pounds table ] And I'll be damned if he wasn't Chinese!" — Jeff Richards (as Gary Busey), 1/11/03
posted by uncle grambo |
---
short on time this morn. you know the routine.

on this week's "When Journalists Attack!" ... in case you were sleeping under a rock (or watching "Buffy Season Five" like U.G), Tim Russert held a rare, televised interview with G-Dubz on this Sunday's "Meet The Press." of all the reviews, I guess that I was most surprised to see that The Washington Post's television critic, Tom Shales, managed to mix in the adjective "portly" as a Russert descriptor! what's THAT all about? has Shales looked in a mirror recently? he makes Ebert look like Peabs! in case you're interested, here's two additional pieces on the show from Slate and The New York Times. [all via Romenesko]


Golden Voice officially confirms the full line-up for this year's Coachella Festival. while I'm slightly disappointed that PJ Harvey seems to have fallen off the bill (or will she perform as part of Desert Sessions, along with Josh Homme?), i was geeked to see that artists like Ash, Sander Kleinenberg, The Stills, BRMC, Stellastarr* and Muse crept into the line-up. but of all the performers, I think I'm geeked the most for The Cure on Sunday night ... sure to be ridiculously best.


Courtney Hole and Paris Hilton ... what took so long for these two kooky kids to leech off each other's buzz in a photo opp? for reals, both are vying for the title of America's Sweetheart (Bizarro Land Edition). bovs.


the Motor City Rocks Crew attended the "hipster packed opening" of the highly buzzed about "Fun House Art Show" at CPOP, featuring artwork by the likes of Iggy Pop, Joey Ramone, Thurston Moore, Mark Mothersbaugh and much, much more. the exhibit will be on display through March 2nd, get in touch with your Uncle Grambo if you're interested in attending at any point over the next few weeks.


Noah Wyle is back on "E.R"!!! Er, uh, wait a second here ... you mean to tell me that he actually left?


the boys at Low Culture turn in a far better take on Sharon Waxman's appalling bad "Nepotism at Paramount" exposé in this morning's NYT than your Uncle Grambo could ever come up with.


The Grizz takes on The Grammys in this morning's Detroit News.

posted by uncle grambo |
---
you know it's going to be a rough night when Scott Stapp threatens to drop a solo record on America in 2004 during a pre-show interview with Joan Rivers! even worse, Jennifer Love Hewitt has turned into a pear! and where's Brit Brit? regardless, here's an edited (believe it or not) look at this year's Grammy Award ceremonies from the perspective of a blogger all hepped up on Parliament Lights and Diet Coke. shmears.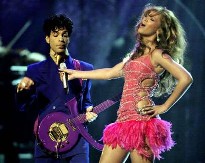 8:01 — the telecast is off to a great start as The Purple One takes the stage with some "Purple Rizz" buzz. Beyonce solidifies her status as the hottest hottie in the world ... anyone else for a "Best Of Both Worlds: Part Two" with these two crazy kids?

8:06 — Justin Trousersnake reacts to the performance by leaning over to his Cleav-O-Matic mom and saying "That's hott!"

8:07 — Quentin Tarantino sports a major Blaccent but wins some points for getting your Uncle Grambo to LOL with a Rod Roddy reset .. "Hey Beyonce, COME ON DOWN!"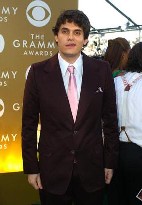 8:19 — move over Jonathan Lipnicki, you've gots some competish. Guinness confirmed it, John Mayer has the world's largest cranium! swear to christ, it's at least four times larger than Matthew Perry's!

8:29 — The White Stripes are here to announce that they are your rulers and you WILL bow to them! mark my words, their searing performance of "Seven Nation Army" / "Death Letter" is going to go down as the evening's best performance.

8:33 — Uh, can someone tell me what Joe Perry is doing with a pimp cane? uh Joe, that's BB King standing next to you, NOT Don Magic Juan! And if you're going to rock a pimp cane, the least you can do is represent with a chalice fulla Jesus Juice!

8:36 — The death knell sounds for OutDurst as Carlos "I Sucked Off Clive Davis" Santana gives them a standing O after winning [Insert Random Award Given To Show That The Grammys Are Indeed "Hip" Here]

8:42 — "China Beach" ... so best! who knew that it would be Marg Helgenberger and not Dana Delaney who would still have starbuzz fifteen years later? I guess that's what happens when you make an S&M movie that features Dan Ackroyd and Rosie O'Fat in leather garb, yo. but Marg is still rockin' some major rack buzz after all these years, it's just too bad that she can't talk! she introduced Martina McBrizz with the word "uncomparable" ... uh, try INCOMPARABLE, biznitchio!

8:43 — Martina McBrizz proceeds to bore a nation to tears on a set that looks like it was designed by HR Giger ... where the fuck is Dolly Parton? Some say best Grammys Performance of the 2000s!

8:48 — Trousersnake picks up a Grammy for "Cry Me A Rivs" and addresses last week's Tittygate controversy ... buzz. And he's also rockin' some hott pink shirt ... is pink the new black?

9:01 — God smites CBS for last week's Super Bowl smutfest as some MAJOR technical snafus totally eff up Celine Dion and Richard Marx's performance of "Dance With My Father" ... the ensuing four minutes are the most intense of the ceremony, as the world collectively prays for Celine to break down in tears. After an initially promising forty-five seconds with multiple lip quivers, Celine pulls it together and finishes the song sans tears. Rats!

9:09 — Ladies and Germs, it's Madge! some say looking better than ever! unfortch for her, though, she's also sounding as dumb as ever ("I lunch with Sting, who do YOU lunch with?"). It must be something in the water over in England, we raise 'em better than that in The Roch.

9:11 — The Grammys have officially hit a new low, as Sting and Sean Paul proceed to slaughter the memory of "Roxanne." it's probably a blessing that SP's mic volume is way too low, considering that he's virtually incomprehensible. CAN YOU UNDERSTAND THE WORDS THAT ARE COMING OUT OF MY MOUTH??? oh, and Sting, nice fucking skirt, douchebag. It's called Kurt Cobain and Evan Dando ten years ago ... you've got no buzz, you hack.


9:14 — Dude, Duff looks more like Fudd!

9:15 — CBS Censors get freaked out as X-Tina accepts an award in an outfit that looks as if it could reveal sweet, sweet nippage at any moment. Could we have two consecutive Sundays with exposed tatts on The Tittany Network? Nope, the director gets too nervs and quickly pans in. Crapsticks. But close observers notice enough to realize that yes, indeed, X-Tina has fake tatts. Check out them stretch marks, no doubt caused by A) Implants or B) a helluva lot of t-effing. possibly both. shmears.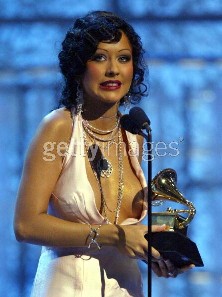 9:16 — Oh shit, CBS is now promising a tribute to funk ... NOOOOOOO!!!!!!

9:17 — Air's "Alpha Beta Ga-Ga" features prominently in a Heineken commercial ... watch out Moby, there's a new kid on the block!

9:22 — The Nip Patrol is always on duty. Sarah Jessica Parker ... busted!

9:26 — The Beatles are presented with an award for no clear reason, other than the fact that they were on Ed Sullivan forty years ago this week. the entire crowd uses this opportunity as an opportunity to go to the bathroom and Olivia Harrison's speech is completely drowned out by the sound of people scrambling off to do some lizzies. Yoko momentarily saves the day with an emotional speech, only to have all of her buzz usurped when Macca busts out an embarrassingly durst rendition of "Yesterday" via satellite ... wait, why are Macca and Ringo via satellite? then again, I keep forgetting that this IS the Grammys and the Grammys have buzz negativo. but STILL, these two Beatles should've been there, especially considering they're the two least talented members of the group! yeah that's right you WCSXers, I just called George more talented than Paul ... whatcha gonna do 'bout it?

9:32 — During this commercial break, a thought strikes me. How come I haven't seen that atrocious spot that basically infers that Jimi Hendrix wrote "Purple Haze" as a tribute to a bottle of Pepsi? Has it even aired since the Super Bowl? i watch a LOT of tv (obvs) and i haven't seen it since ... did Pepsi pull the campaign after they realized how truly offensive their insinuations were?

9:38 — The Black Eyed Peas take the stage to perform "Where Is The Love?" ... uh, your Uncle Grambo has a question for these bozos ... "Where Is The Follow-Up Single?"

9:52 — Beyonce takes the stage and manages to erase all the buzz she had earned earlier in the evening with a number that can only be described as B-O-R-I-N-G!

10:00 — Amy Lee of Evanescence (looking surprisingly cute!) earns major brownie points for not losing her cool as 50 Cent bum rushes the stage during her acceptance speech for Best New Artist. Eff off, 50, you owned 2003 but that was last year, brah. Shite, next year at this time, it's more likely that you'll be found in the shrubs than in the clubs. Your buzz is so ovs. btw, is there anything more played out than rushing the stage for an award you thought you should've won?

10:06 — Oh Christ, the Tribute to Funk that CBS has been threating us with for over an hour has finally arrived. the only funk that's worth discussing is "the funk of forty thousand years", Vincent Price stizz.

10:10 — After Earth Wind & Wurst, Big Boi from OutDurst hits the stage. How this "Way You Move" single got popular, I have NO idea. Where's Andre 3000?

10:15 — Still funking and still sucking. looks like I picked the wrong week to stop mainlining H!

10:16 — Still going ... why is Samuel L. Jackson totally biting Bernie Mac's steez? His gospel-inspired spoken word intros to each new artist during this so-called "tribute" are a direct rip-off of the LeBron Nike spots. And Sammy, do you ever wear anything other than a backwards Kangol? I say you rock one Uncle Grambo style sometime!

10:18 — Still going! Sure sign that this perf has jumped the shark comes when Farnsworth Bentley makes his way onstage.

10:20 — FINALLY OVER!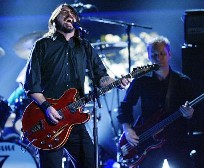 10:27 — The Foos hit the stage alongside piano legend Chick Corea for a rendition of "Times Like These" ... within seconds, this perf has reduced The White Stripes to second place for the best tune of the night. SO MUCH FREAKING BUZZ!


10:33 — Who knew? That crazy ole white boy Michael McDonald still can sing like a mofo!


10:34 — Buncha fookin students! Coldplay picks up the Grammy for "Record Of The Year" ... despite the haterade I usually dose on C. Martin and crew, this is a pretty deserving choice. But in typical Make Trade Fair fashion, Chris Martin dedicates the award to John Kerry, "who hopefully will be your President someday!" in other news, The Black Eyed Peas dedicate their overall lack of buzz to Dennis Kuchnich.


10:45 — "Please welcome America's favourite couple?" ... wait, where's Nick and Jessica? Instead we're treated to a neck-brace wearing Ozzy and Sharon ... once again, The Grammys demonstrate that they're horribly behind the times.


11:04 — Some dude who looks like Don Rickles' crazy cousin demands a standing O ... what the fuck?


11:20 — While we can only hope that Tenacious D is going to perform after a Jack Black intro, Andre 3000 ends up taking the stage for a positively durst performance of "Hey Ya." while the opening 90 seconds of this song are undeniably inventive, I'm still a firm believer that Andre got lazy when he was writing the song. Two verses in a four-minute single? NO BUZZ! Especially when you bring out the USC Marching Band, the only good Trojans are ... wait, there's no such thing as good Trojans! No buzz for condoms, yo! Except for sheepskin, natch.


11:26 — OutDurst wins the coveted Grammy Award for Album Of The Year ... uh, Academy, WAKE THE FUCK UP! this isn't even an album! Are my facts wrong or is this NOT two solo albums that got packaged together for the sole reason that OutKast had become a recognizable band? No fucking buzz, but what do you expect, this is The Grammys. so so wurst!


11:29 — FIN!

posted by uncle grambo |
---