Wednesday, December 24, 2003

she is your queen and you WILL bow to her! The New York Times profiles (yet again) the"Master of the Self-Referential Realm of Blogs", Miss Mary Elizabeth Spiers. the article's author, Shaila K. Dewan, manages to extract a few noteworthy biographical factoids from Lizzie that you probably haven't read before. while every blog stalker worth their salt understands that she grew up in Wetumpka, AL, i bet you didn't know that she was a high school cheerleader! cheerleaders always have buzz in your Uncle Grambo's book, i'm betting that scans from the ole high school yearbook will appear online within a matter of weeks. hott. but the biggest bombshell reveals that Miss Spiers doesn't pronounce her last name like Britney's ... instead it's pronounced SPY-ers! who knew?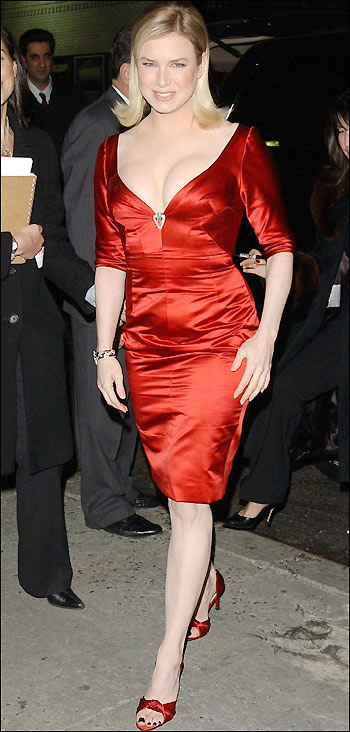 the big news around Detroit these days is the fact that Jack White got charged with aggravated assault for going all Crouching Tiger, Hidden Garage Rocker on Jason Von Bondie. while aggravated assualt is only a misdemeanor charge, Little Jackie White could end up in the slammer for up to a year if convicted. but what you didn't read in the local fishwraps is that Zellweggs rushed immediately from a taping of Letterman on Monday to fly back to The D and stand by her man ... whateva all you playa haters out there have said about Zellweggs in the past, I am demanding a retraction. that is some straight up BF / GF dedication hottness going on there, can you imagine Nicole flying out to be by the side of Lenny? hellzno! i like Renee more and more each day.

other than these two stories, there are only a few other noteworthy events going on in the last quiet hours before Christmas:

and in what would have been the best Christmas present of all time, the paparazzi came THISCLOSE to catching Brit Brit topless ... damn, yo. she's looking a little haggard after what appeared to be a night of Partying Harder than Andrew WK, but STILL! topless Brit Brit is topless Brit Brit is topless Brit Brit. dig? oh well, i guess that just gives us all something to look forward to in 2004. bovs.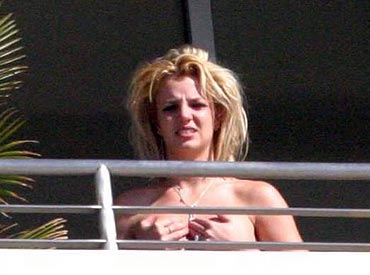 posted by uncle grambo |
---
Tuesday, December 23, 2003

damore's ... so hott! multiple kegs! dozens of Secret Santa gifts! hotties shakin' their thangs to "Room On Fizz"! multiple outfit changes from the host! so much ham! homemade meatballs! everyone so drizzed! GKVibe in classic form! for those of you who missed it or ditched early, you missed the hottness. here's a few snaps that capture the spirit of the evening, enjoy...


E-Dubz gets a hott piece of JP McKrengels' ass


Mandypants*, Too Short and The Grizz are infused with the Xmas Spizz


At Left: Damore's pornographic cork remover, At Rizz: Seantizz enjoying all kindsa meatballs in his mizz


JP McKrengels, your Uncle Grambo and The Gorilla always represent full force


so much Carlos D influence up in this piece!


Uncle Grambo walks away with a rare copy of John Denver + The Muppets from his Secret Santa, Miss Jen Rio!


we can go and get `40s ... or Dom ... whateva works!


if you couldn't already tell, whatevs.org is off for the holidays. i will be posting sporadically (and erotically) over the next two weeks, but in the interim, I suggest you visit the right hand side of this page for full fledged daily hottness. stay best and happy holidays to you and yours!


oxox,
— Uncle Grambo

posted by uncle grambo |
---
Monday, December 22, 2003

upset city, baby! Gary Jules' cover of "Mad World" tops The Darkness for England's Christmas #1! massive buzz, except when it comes time to get paid, yo. virtually all of the royalties will go to Tears For Fears, who wrote the song and recorded the original back in 1982.


and while I work on getting clearances from all of the appropriate parties, here are two quick shots from Saturday night's blowout Christmas party (hosted by Damore, obvs). enjoy!

posted by uncle grambo |
---