Friday, October 03, 2003
Can't go without commenting on the 14th Annual Q Awards.

The Q Awards are picked by the readers of British Music Mag, Q and in typical bizzaro logic awards were given out to:

Radiohead for Best Act in the World Today,

XTina's Dirrrrrrrrrrrrrrrrrrrty for Best Single,

Detroit's own Electric Six who have gone from Paycheck's to winning Best Video for Gay Bar in record fashion

and

The Cure, Duran Duran, Jane's Adiction and Dexy's Midnight Riders (say what!!!) who all won awards that basically boil down to "Hey, we could give [fill in blank] an award.

Check out the complete list of winners right here!

posted by The Gorilla |
---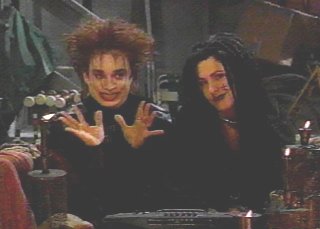 Florida death metal band Hell on Earth had a upcoming show canceled because they promised a live suicide during the show. Seriously your whole state blows.

Thanks to the Grizz for the link.

From the The Hollywood Reporter also via the Grizz

"XXX" will be back ... but its star and director will not.

Vin Diesel and director Rob Cohen have opted out of the upcoming sequel to the 2002 action flick about an extreme athlete-turned-secret agent, prompting Revolution Studios to tap Ice Cube to star and "Die Another Day" helmer Lee Tamahori to direct the second installment of the franchise, which will begin production in the summer and hit theaters in 2005.

This just in from Whatevs Science Correspondent 'Tiz How to waste valuable resources like using sophisticated laser techniques and physicists at the University of Loughborough to determine "How the Cookie Crumbles".
Our correspondent's take?

"Who Gives a Shit?"

We do 'Tiz (choked up, single tear) We do.

posted by The Gorilla |
---
As always, these pre-show comments come courtesy of whatevs.org's resident SNL experts, Nummer and H-Bomb...

NUMMER
H-BOMB
EPISODE 1: Jack Black/John Mayer (10/04/03)

New season, new hopes. Although I'm very, very concerned about the addition of the "fat kid" from Good Burger to the cast, I'm still keeping my fingers crossed for a good episode. The sheer fact that Jack Black is present will guarantee higher coney counts. The last Jables episode gave us so many gems: the birthday song, Russell Putnam and the infamous "Bass Off". I'm pretty sure we'll get some equally memorable sketches this time around.

Don't know much about John Mayer. The only songs I've heard of his are whatever the frat guys play on the Sterling Heights BW3 internet jukebox. If anything kills the coney counts, it will probably be this pretty boy.

My only other concern lies in Lorne's history for sketch approval in season openers past. Since the openers tend to do higher ratings than most episodes during the season, Lorne tends to roll out the "favorite" sketches. I wouldn't be surprised to see any or all of the following: Jarret's Room, Wake Up Wakefield, The Falconer, Top O' The Morning or Boston Teens. Uggh.

I am looking forward to seeing the new stage setup and hearing the new theme though. In a word, I still say buzz. Let's hope Season 29 can extend beyond the mediocre season that was number 28.

Ah...SNL!! How I've missed thee! I can only pray that Season 29 is superior to it's predecessor and I think Lorne is making that a reality by having Jables kick off the premiere. In my opinion, JB is really the best possible choice. He's got a hit movie with upcoming School of Rock, a must-have Tenacious Dvd (The Complete Masterworks) being released November 4th, and let's face it....he's just plain kick-ass.

On the flip-side, I couldn't be more disappointed with the choice for musical guest, John Mayer. This guy is such a TOOL!! Seriously worst. I'm hoping maybe Jack jumps on stage and teaches him something about a little thing we like to call "ROCK!"

Nonetheless, I have high hopes for this show, with lotsa coneys in sight. Add to that a new stage, theme and featured players, and I'm counting on an interesting night to say the least.
posted by The Gorilla |
---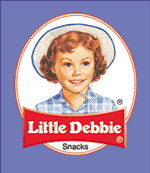 Page 6 has particularly impressive list of dirt today. It was only matter of time... René Zellweger is splitsville with Jack White -- seems these days she more interested in a hottie named Little Debbie in preparation for Bridget "You're Wife Wants to See this Movie" Jones II.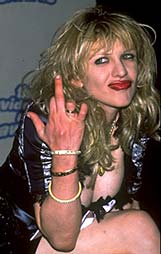 Also from Page 6, WHEN Mariah Carey had her meltdown, it generated the phrase "pulling a Mariah," and now another celebrity has unwittingly inspired her own new turn of speech. Thanks to her stunningly stupid performance on MTV's reality show "The Newlyweds," Jessica Simpson has now spawned the term "pulling a Jessica" - defined as being stupid, snobby or behaving like a spoiled-brat airhead.
While your still on Page 6, check out the improbable Russell Simmons, Bon Jovi, Arena Bowl Collaboration.
In a story more obvs than C-Murder's conviction; MTV is reporting that Courtney Hole broke into her "friend's" house, did a bunch a damage and then had to be hauled off to the ER for an OD.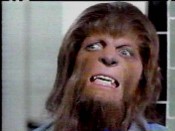 Thanks to Nummer and the Hollywood Reporter I now know that UPN is developing a show based on the Michael J. Fox/Jason Bateman smash Teen Wolf movies. Apparently the Teen Wolf will be going to college and UPN is all out of good ideas -- why not just do Muffy the Vampire Something Something.

Nummer also sent me this link that has something to do with an episode of Star Trek taking place in Detroit. I'm going to be honest with you, not knowing much about "The Trek" I understand about two words in this article.

Last, this is the kind of non-porn link that internet was built around -- just watch your sound at work. Thanks to Kyle for the heads up.

posted by The Gorilla |
---
Thursday, October 02, 2003
Okay, I'm very excited about the Mood Elevator show Friday, October 3 at the Magic Bag in fashionable Ferndale, but no matter how many times Damiz tried to explain to me how they were different, yet exactly the same as Brendan Benson and the Wellfed Boys I must admit, I didn't quite get it. Thanks to Real Detroit I now understand. Check out Mood Elevator: Detroit's Best Kept Secret??

A Couple sweet hits from the journalistic 40 of the Grizz.

First He chats Up Port Huron (or Port Urine as they say in those parts) Native and MTV's Making the Band II Wunderkind, Sara Stokes (P-Diddy pays me extra to use big words).

Second He reviews Playboy's Guide to Bachelor Parties. In my opinion if your friends have to have a book show them how to throw a bachelor party for you, it's time to get some new friends.

Lastly, for some of you living the "college lifestyle" with a house full of roommates will bring on a rush of nostalgia, for those of you still living the lifestyle it'll likely bring on a rush of stale beer soaked into your rental's couch. If you like poop jokes, this one's not to be missed.
Reminisce or sympathize with Dimitri Jr. at the The Michigan Daily.

posted by The Gorilla |
---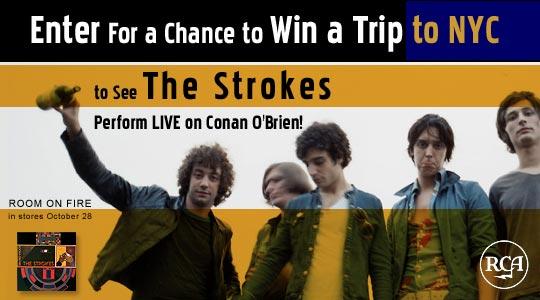 Rolling "We're Desperate" Stone has a contest to win a trip to NYC to catch the Strokes on Conan
Scores in NYC installs tanning beds, a fitness center, and in house hair, makeup and costume design for the exclusive use of their skanks... I mean lovely exotic entertainers. The main reason for the tanning beds is they don't want strippers getting fake tanner on customers -- which is both classy and sexxxy!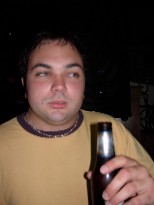 "Didn't this guy see Poltergeist?? Hey Dearborn!" -- JP McKrengels (ed note: Krengel has never said hey Dearborn, but he does say hey and Dearborn a lot.)

Montana State star Craig Kilborn will join the T-Wolves in training camp Master P stiz. Hey lamey lamerson, your show blows.

North Korean Dictator announces he's really, really got Nukes. "We ain't got those "Wacky Iraqi" Weapons of Mass D, we got the real deal up in this Beeotch!" Said Kim Chong-il through official Whatevs translator J-Rod Kudz. In the immortal words of a Comedy Central station ID, he's bat shit crazy. Ed revision: Kim is Bat Shit Crazy, not J-Rod. J-Rod is tigs, apperently I have to explain everything to some of you people.

Page 6 is reporting that Halle Berry is taking Durst to a whole new level of durstiness. I was never that big a fan of her, but seriously ex-Mrs. Justice what are you thinking?

posted by The Gorilla |
---
By now you've heard that Rush Limbaugh resigned from ESPN over his Donnovan McNabb comments from last Sunday. Basically, this hashed out like both parties expected and the show and Limbaugh got more attention then they probably deserve -- from myself included.
In other news Hillbilly Heroin is way out of fashion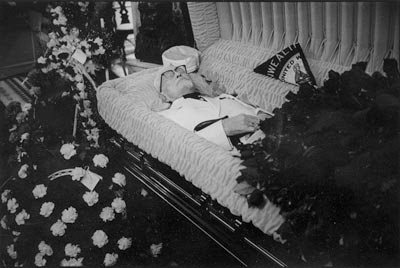 The real story that's being picked up by reputable News sources but originated with the not so reputable National Enquirer is the story of Limbaugh allegedly hoarding and abusing mass quantities of Oxycontin. The allegations originate with his former housekeeper, who certainly could just have a beef with the beefy one -- but that fact that Palm Beach County State prosecutor's Office has thus far left Rush out to dry by not denying an investigation does not look particularly good. I'm sure we'll know soon enough whether or not this is true or a "Vast Liberal Conspiracy" no doubt engineered by the Rothchilds, the Geddes and Col. Sanders before he went tits up.

We do however know this for certain, on a show from July 2001, Rush devoted most of this 3 hours to railing against Oxycontin abusers who were ruining the drug for cancer patients who really need it. Fat foot in fat mouth. Obvs.

posted by The Gorilla |
---
Wednesday, October 01, 2003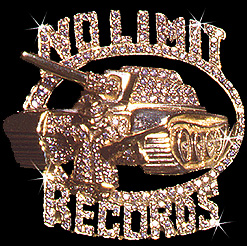 Well duh, Rapper C-Murder Found Guilty Of Second-Degree Murder
When asked to comment on the conviction, Mr. -Murder said he was upset that the prosecution was so intent on dragging his good name through the mud. "I'm so mad right now at this conviction, I could just MURDER someone ya' know, like my name MURDER. I'm so pissed it just makes want to say Uhh."
No word from C-Murder's brother and No Limit/Priority Records label boss, Master P on whether or not he would trade his sibling to rival label Murder Inc., cause, you know it would make a lot of sense.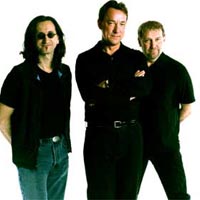 In other news, Rush Limbaugh is still an utter prick. Hopefully you missed Limbaugh on the ESPN pregame show last week where he said Donovan McNabb was overrated and that the only reason he was around was because people wanted to see a black quarterback do well. Rrrright. Guess he missed Syracuse v. Michigan a few years back and the NFC playoffs the last two years. Maybe somebody should have pointed out to the always clueless blowhard that there are 7 black starting quarterbacks in the NFL not including Michael Vick and Daunte Culpepper who are out with injuries.
I have to agree with McNabb that it's disappointing that Michael "Coke and Hookers" Irvin and Tom Jackson and the rest of the cast didn't set his fat ass straight. Also, glad to see that McNabb said he hadn't played well, but that he wouldn't accept the weak apology from Limbaugh. Hopefully, next week they'll strap him up and let Warren Moon whip golf balls at him.

posted by The Gorilla |
---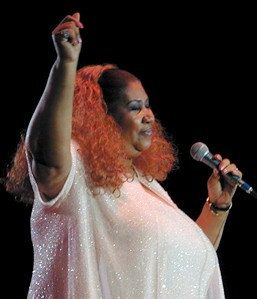 Like many a counter culture icon the Village Voice has its share of detractors. I myself always find a few things every week that are must reads. Here are a few recent articles in case you missed them.
It just wouldn't be the Voice without Robert Christgau. This week he manages to use the term Sexflesh in an Areatha Franklin review.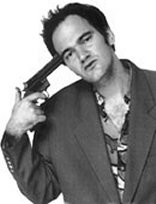 Mr. Roboto's column is always great, I just wished I had read this one before I switched my wireless service last week.

How to keep your wireless number forever

Solid Profile of Tarantino with plenty of Kill Bill info to wet your appetite for its impending release.

Nick Catucci spews venom at Whatevs favorites Neal Pollack and Chuck Klosterman with more than a hint of envy.

posted by The Gorilla |
---
But Mommy if I don't do it, Mr. Freddy II will never be reunited with Albert Brooks!!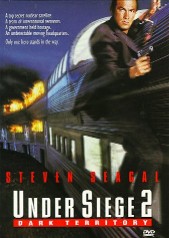 Easily the most boring recycled press release of the day, unless you like floating Baby Ruths or chlorine
The People of Norway Demand to See Under Siege 2: Dark Territory!!!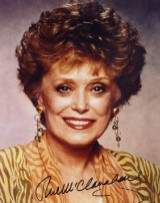 Hurrah! Their prayers to tear down the repressive state censorship have been answered. Expect the entire populous to voluntarily reinstate Seagal ban by noon tomorrow.

Shameless nepotism or reviews of the new Elvis Costello and Rufus Wainwright albums from the Michigan Daily? Wait you're both right!!

Last but not least Jack White and Brendan Benson to release a new single with Blanche. Hopefully, they'll do a B-side with Sophia as well.

posted by The Gorilla |
---
Oh no, I'm serious. I read a book and the only pictures were on the dust jacket.
The mighty tomb in question is The Middle Mind: Why American's Don't Think For Themselves" by Curtis White who writes for Context and Harpers.
The basic premise of the book is that the war for America's cultural consciousness isn't one of High brow vs. Low brow or Conservative vs. Liberal, but the imagination vs the status quo. Here the War on Terror and Political Correctness are both on trial, with the death penalty recommended in either case.


There is liberal bent to this book with its view that main engine of the status quo and the unimaginative passed off as great art is commerce--people and corporations trying to make a buck aren't concerned with good stuff.


It may sound a bit academic, but that's hardly the case, if anything it is a little disjointed and jumps from topic to topic in a bit skidish fashion.
(Now for the Reading Rainbow part of the review)
But, any FOW that enjoys an intelligent and rock solid assessment and often full-on bashing of pop culture stalwarts ranging from NPR's Terry Gross to Saving Private Ryan (he makes an excellent argument for how Spielberg and this movie are utter crap) to Radiohead to American Beauty will really enjoy this book.


I've linked an excerpt from the book in Context and for those who might to really get up close and personal, Curtis White will be giving a lecture and a book signing at 6 pm Thursday October 2 at the main branch of the Detroit Public Library.

posted by The Gorilla |
---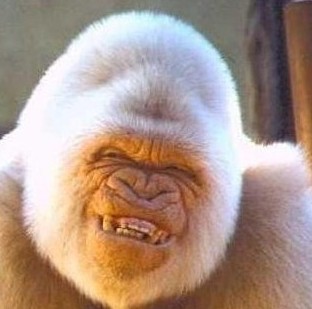 Once again I've returned to fill your days with my own take on piping hot content, as always if you've got some to share, email it off to me... Gorilla

posted by The Gorilla |
---
Dear FOWs - Please show your love for The Gorilla, who has graciously accepted my offer to Guest Edit while I am in Beantown on official work business. I will try and check in occasionally if time permits, but I am comfortable leaving you in the strong and capable hands of a master. Cheers! — Uncle Grambo

posted by uncle grambo |
---
Tuesday, September 30, 2003

last night's MNF was an incredibly entertaining event. although the game wasn't close, it held my attention on a number of fronts (at least during the commercials of the new season of the RW/RR Challenge). there was a whole fantasy football angle (if Ahman Green would've scored the final touchdown of the game instead of Bubba Frizz, I would've won this week's match up), there were the repeated camera shots of Chris Chelios (nice schnozz!) and Brett Hull, there was the whole question of "What's Paris Hilton doing in Brian Urlacher's suite?" and of course there was the humiliating Joey Heisman / John Popper "performance." And don't forget the game's opening when Dick Butkus couldn't take his eyes of the leather jacket-clad sweater puppies of Lisa Guerrero. So far, the best game of the year (Paris link via Gawker).


the jokes will write themselves, so I'll leave that up to the professionals. Michael Jackson cutting R. Kelly penned single (link via The Grizz).


Tom Sizemore enters rehab. It's about time.


erm, uh, okay. Fountains Of Wayne to go on the road as Matchbox 20's opening act. Instead of labeling the FoW as sell-outs, I say good for them. I love their new record, I love their video for "Stacy's Mom" and if touring with Matchbox 20 will expose them to a larger audience, I'm all for it. I'm just afraid that the crowd's response will be tepid, at best. As if anyone who would even be caught dead at a Rob Thomas sponsored gig will know the chorus to "Radiation Vibe."

posted by uncle grambo |
---
like PRONTO! i know that this is a week old by now but it's only been minutes since I overcame the sheer shock of seeing this issue of EW appear in my mailbox on September 20th (a day that shall 4ever live in infamy). i DEMAND that someone get fired for sullying up my mailbox with a cover so putrifying! i immediately lost all respect for OutKast for not only agreeing to this interview, but for allowing themselves to be photographed with white people! i mean seriously, would DMX agree to a share a magazine cover with Kelly Clarkson and John Popper? eff THAT! in comparison, this makes the Clay Aiken Rolling Stone cover look like a Petra Verkaik spread in Playbs (best T's evs?)! as of this moment, all four artists are officially ex-communicated from the Kingdom of the FOWs. sorry ya lost!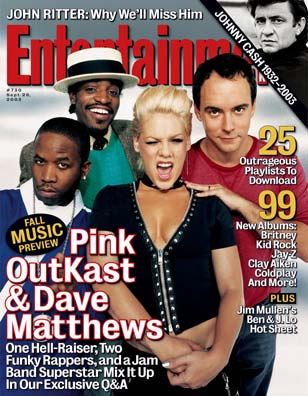 posted by uncle grambo |
---
you know what's even worse than getting busted on felony drug possession charges? getting busted on felony drug possession charges BECAUSE YOU WERE BEING UNRULY IN THE STANDS OF A HIGH SCHOOL FOOTBALL GAME! apparently Trick Daddy and one of his boys were drinking cognac and whooping it up at a football game on a Wednesday night ... wait a second, a Wednesday night? what, were they watching JV? and why were they drinking cognac in the stands? apparently some of the parents got pissed, called the cops, and Trick got busted with a few grams of C.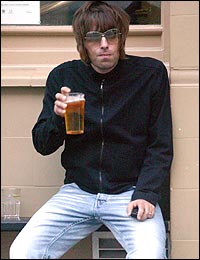 news flash! Liam Gallagher drinks beer!





looks like The Grizz has been busy over at the DetNews. he's got stories on how to throw the perfect bachelor party, Port Huron native Sara Stokes (of "Making The Band 2" fame) and the recent decision by Nintendo to drop the price of GameCubes to $99 (which features a quote from Nummer). He also managed to squeeze in a review of the new OutKast cds: "If Outkast is the hip-hop Radiohead, 'Speakerboxxx' is 'OK Computer' while 'The Love Below' is the impenetrable 'Kid A'."


yawn! "Law And Order" is easily one of the most tired shows airing on television. My old A2 roomate, Caro, used to watch that crizz non-stizz. and maybe it's just me, but this doesn't this whole "ripped from the headlines" angle seem terribly uncreative? "Law And Order" to base two upcoming episodes on the Jayson Blair case (via Romenesko).


reason #112 why I never watched daytime television, even when I was unemployed. Regis Philbin injured by ketchup in food fight with Kelly Ripa and Tony Danza.


new issue of Haypenny! check out Ideas for New Bruce Springsteen Songs, as Suggested by Former Cast Members of the Widely Panned TV Sitcom Drexell's Class. buzz.

posted by uncle grambo |
---
Ethan Hawke is crazy. Check out the sultry Miss Uma Thurman at the premiere of "Kill Bill" last night. yes, that's QT next to her and yes, they arrived in a taxicab. And, btw, I've never seen anyone more effed on national TV than QT was on the Leno show last night. He was all jittery and his eyes had that far off glare that peeps get after burying their noses into a Scarface-sized mountain of Bolivian marching dust. Obvs.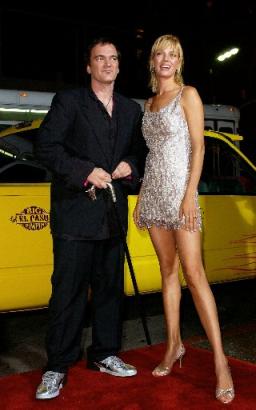 posted by uncle grambo |
---
Monday, September 29, 2003

The Strokes! "Room On Fire"! DELAYED! AAAARRRRRGGGGGHHHHH!


Sure, her sideline skills are laughable. Sure, her football knowledge is questionable (at best). Sure, it seems that ABC producers have lost faith in her after only three games. But did Melissa Stark have a rack like this? I don't think so. Hey Lisa Guerrero, how you doin'?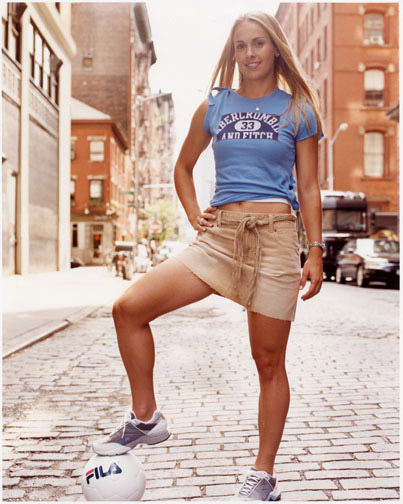 Ah yes, I unashamedly ripped that phrase from my main man The Information Leafblower. I was happy to discover this morning that one of my fave sites was back up and running after a few days of vacation. I was getting ready to send a spite-filled email to the ILB for even bringing up the topic of Women's Soccer until he revealed the presence of an unforseen soccer hottie named Heather Mitts (at left, yo). I must candidly admit that I've never watched a women's soccer game on the telly before, but now might be a good time to start! Apparently this temptress does color commentary for ABC or ESPN or whoever it is that airs these games. Despite the fact that she's unironically clad in Aberzombie & Durst clothing, I must say that I'd like to get my mitts on her (if you catch the overtly square innuendo, brah). Buzztastic! And speaking of sites without recent updates, it's good to see a redesigned Catchdubs back on the radar screen after an apparent brush with the Bandwidth Police. here's hoping that my boy Ryan P of Ypersound gets back in the game sometime soon!


looks like one of Elizabeth Spiers' new assignments for New York Magazine will be to launch a blog they're sponsoring called "The Kicker." no, it's not a Martin Gramatica reference (at least I don't think so). I say buzz until proven otherwise. I'll keep you posted as to when this bad boy launches (link via Beat Royalty).


you like profiles? i got profiles. how about Jack Black? or Uma Thurman? or, er, Jack Black!


hey Daniela Hantuchova, you know you're always welcome to visit your Uncle Grambo! hey, I got a great idea! Instead of losing another match because you've turned anorexic, why don't you swing on out to the Detroit suburbs and I'll take you out for some coney dogs and chili cheese fries? Mmm mmm good! (I'd like to ace her deuce, if you get my meaning).

posted by uncle grambo |
---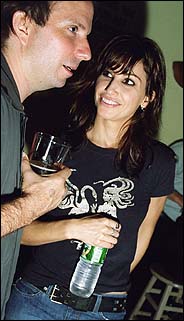 Damn it people, can't we get through one stinkin' article about Gina Gershon without fetishizing her lips? granted, they're the best lips evs, but STILL!


i think that one can always point to a moment in time where a person DEFINITIVELY crosses the line from "opportunistic celebrity" to "shameless washed up media whore." in the case of Phil Collins, that moment in time occured this weekend with this published report on Ananova: Phil Collins says he's still in touch with his dead father. when you resort to pimping for the afterlife, you know that you've officially crossed over into LaToya Jackson territory. but then I remembered that he ALREADY crossed this line when he duetted with Bone Thugs 'N Harmony. is there no shame in this man's mind?


your Uncle Grambo is usually far too self-absorbed to wonder about the larger philosophical / ethical / moral implications of blogging, but damn it if those NYT writers didn't come up with a doozy of a topic on the subject this morning. Is a blog still a blog if there is an "official" editor involved? To quote Keanu, "Whoa."


In related news (in so much as it was printed in the same newspaper), the NYT declares that "men are the new women", or at least that's how they're being portrayed on television this fall. It was during this article that I realized that the new Tom Selleck show has one of the lamer titles in the history of primetime network television ... who are the geniuses who came up with "Twelve Mile Road." say WHAT? is this supposed to be an attempt to confuse some suburban thugs into thinking they're watching "8 Mile"? and the title doesn't have half the charm of other address-based productions of the past, like "227" or "84 Charing Cross Road." no buzz.


In completely UNrelated news, have you seen that wretched new Santana video? the one with the dude from The Calling (I think)? if not, I will spare you the pain. it's a "reality" video, kind of like "Intuition" meets the Santana family reunion. worst. video. ever.


This was written before the Detroit Tigers managed to avoid infamy by winning five of their last six games, but somehow Slate's Allen Barra used the potential of this scenario to defend the competitive balance of baseball. face facts Allen, baseball blows. it's just too hard for me to get fired up for a sports whose season is 162 games long. that being said, I heart the playoffs and had a great time reading and reminiscing about the Top 10 Playoff Games of All-Time. this year, I'd love to see a Yankees / Red Sox ALCS and to see the Cubbies take on the BoSox in this year's World Series. now THAT would be epic.

posted by uncle grambo |
---
how much does a flight to England cost these days? Apparently "dogging" is the latest obsession of those crazy Brits across the pond. For the uninitiated sexual prudes out there (like me, because I've certainly never heard of this before), "dogging" is a loose term that describes a variety of sex acts performed outdoors with strangers. Sounds a lot more fun than the craze of a few weeks ago, which I'm sure you'll recall was "blogging."


those god damn Black Eyed Peas are the only thing standing between Liz Phair and the #1 spot on VH-1's Top 20 Countdown. don't know about you, but I never really understood the infatuation with that track. guess i'm just not down with hip-hop lite.


for those of you out there who still lament the demise of the late, great shockyourmind.org, i've got good news for you. check out Britneynieuws.com, but only if you're prepared to waste at least 30 minutes prowling through old Brit Brit photos. incredibly comprehensive and utterly essential. thanks to Miss Modernage for revealing.


and speaking of Miss Modernage, it seems like she's slightly revamped her editorial style in the last few days. is it just me or does a lot of the new editorial direction seem to be heavily influenced by The Minor Fall, The Major Lift? you know, incredibly clever headline followed by brief summation of story / hyperlink? i think it's buzzworthy.


you won't here this coming from anyone at Universal, but you gotta believe that everyone there is disappointed that "The Rundown" only took in $18.5 mills at the B.O. this weekend. this is certainly a blow to the career of The Rock, especially considering that an actress like Kate Beckinsale just opened "Underworld" to the tune of $21.7 mills the weekend before. this movie should've EASILY opened with $25M, but now will likely flat-line and end up grossing around $50M domestically. i think the blame should be put squarely on the marketing team at Universal, they effed up a movie that flat out DELIVERS. bad title ("The Rundown"?), bad poster, bad ad campaign. i still highly recommend this flick to anyone out there who's been jonesin' for a really good action flick.


and thanks to my boy Romenesko, I discovered that Freep executive editor Carole Leigh Hutton put the kibosh on a negative review of Mitch Albom's new novel. In other words, she read the review of the book (from a neutral third party) and decided not to run it to protect Mitchie's feelings. this raises a lot of questions about journalistic integrity at The Freep; while I agree that the paper doesn't have an obligation to run this review, it is a little dodgy considering how much promotion (read: $$$) that the paper has put into promoting its star writer and his latest project. i guess i shouldn't be surprised that, in the end, it's money that talks, yo. admittedly, the review that Wolff wrote is pretty snarky ("Where some attempt to write the Great American Novel, Albom seems content to write the Great American Postcard", "How many ways can you define "superficial"? Mitch Albom's new book suggests quite a variety."), but it's also highly entertaining to see the high and mighty Mitch get browbeaten for being overly sentimental and schmaltzy. while we wait to see if The Times will line up this novel in their sights, the really interesting story will be to observer whether or not the rival Detroit News has the gusto to run their review.

posted by uncle grambo |
---
less than six days until a hott new season of "SNL" is revealed. so it's more than obvs that Nummer is on top of the latest and greatest buzz.

BREAKING Sunday Afternoon BUZZ!
by Nummer


With the unofficial opening of Season 29 last night (see the completely unecessary "The Best of Chris Kattan"), NBC finally had to drop the bomb on those highly guarded SNL Season 29 secrets.


Biggest news? SNL HAS BEEN COMPLETELY REVAMPED!! That's right. Come Saturday, October 4th, we'll be treated to a brand new stage (a replica of Grand Central Station) and a new SNL theme with new opening credits.


Also, the rumored writer to cast promotions of Slovin, Allen and Matson I wrote you guys about back in August have turned out to be just that, rumors. It also appears that Meyers got promoted to full player, but Richards will serve another year as a good ol' "featured" performer.


To fill the holes left by Tracy Morgan, Chris Kattan and Dean Edwards, Season 29 will mark the debut of... Kenan Thompson and Finnesse Mitchell.


Here is what I could dig up on both:


Kenan Thompson:
He is coming from, um, Nickelodeon. Hey, I guess it's the network that gave us Bynes right? He has had small roles in Master of Disguise, My Boss's Daughter (possibly 2003's worst film), Good Burger and Mighty Ducks 2: D2 - just to name a few. It also appears he showed up in a number of Season 3 Felicity episodes. I think it is very strange that Lorne selected someone who is already somewhat "known". Time will tell.


Finesse Mitchell:
This guy looks EXACTLY like Tracy Morgan from the picture I found. It appears he is a regular on BET's Comic View. He also done some stints on NBC's Late Friday and Craig Kilborn's crappy talkshow.


Personally, I would rather have seen those SNL writers get promoted to featured players than these two guys. They sound like two more Dean Edwards and Jerry Minors. I predict little to no buzz out of both. This is to be expected I guess, who could top last year's addition of Armisen and Forte?


There have also been some Timberlake tidbits floating around. It now appears that he is still on board to host the 10/11/03 episode, but he may not pull musical guest duties. Also, the Berry/Spears 10/18/03 episode has Timbo listed as a guest star! Could be hot.


SNL Season 29. New set, theme, and cast. Best.
posted by uncle grambo |
---
i heart Dido. it's no secret. thanks to some of my industry connections (not really, but it sounds far sexier that way), I got hooked up with an advance copy of her "Life For Rent" album, which streets tomorrow. i'm pretty sure that it will be my favourite record of the year, if not technically "the best" album of the year. those of us who spend enough time with music know that there's a definite distinction between the two concepts. but since I don't have a lot of time this morn to extoll on the virtues (and there are many) of the new Dido record, I'll leave you for the time being with a pic of her and Frannie. obvs.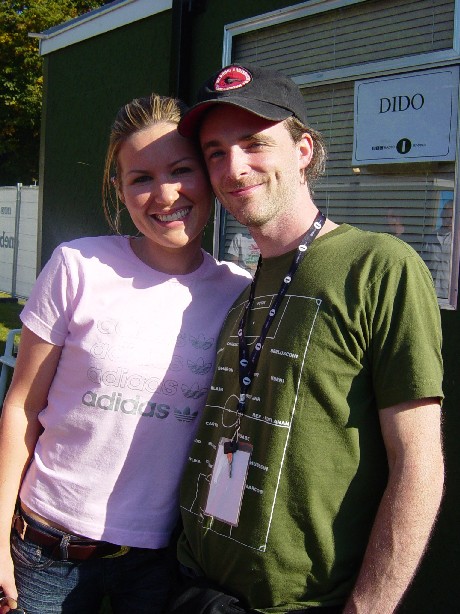 posted by uncle grambo |
---