Monday, December 12, 2005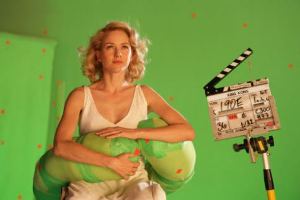 When people look back, years from now, at the month that was December 2005 A.D., they'll likely be thinking of two things: "King Kong" and the Indianapolis Colts. When you think about it, the similarities are so mind blowingly obvs that I'm surprised that nary a single writer has tied the two together yet. Both are indisputably the best thing going in their respective fields at this precise moment in time, and both have a fighting chance to go down in the history books as the mythical "Best There Ever Was." Both have predecessors who have set the bar of achievement to a virtually unachievable height (the `72 Dolphins, "Titanic"), but both have leaders (Peyton, Peter Jackson) who possess both world-class talent and a passionate desire to re-write the history books. Both have the potential for greatness, but both need a few things to fall their way in order to capitalize on their opportunity.

That said, here's hoping that Tony Dungy is paying attention to the near genius level display of marketing gusto being put on by the ad wizards at Universal. If you were anywhere near a television this weekend, you surely found yourself captivated by the brand new :30 "King Kong" spot that is set to the majestically triumphant bridge of Coldplay's "Fix You." You see, while I'm sure that Kong's awareness level is near 100%, there doesn't seem to be a groundswell of excitement from the females of the species about hitting the theaters this weekend to see it. Not content with knowing that the fanboys and every dude with a pair has a Kong screening on their list of things to do this December, Universal decided to floor their marketing engine this weekend in order to get the ladies nine kinds of hyped to hit the theaters HARD. Pedal to the metal, y'all. I mean, pulling the Coldplay card less than a week from the movie opening? Some say nothing short of brills murray.

Now's where I need you to follow me. In order for Peyton and Edgerrin to earn their place next to Mercury Morris and Bob Griese, Tony Dungy needs to be the one to put The Colts' proverbial pedal to their proverbial metal. They need to follow the lead of Universal and figure out what their "Fix You" is. Personally, I think the answer is obvs — keep playing the starters! Colts defensive lineman Montae Reagor said as much after yesterday's victory over the Jacksonville Jaguars. He said, "We will not let down ... We want to keep our rhythm, keep our chemistry. We want to keep playing until coach says no."

You hear that, Dungy? You can finally shed that "soft" label that you've been carrying around all these years if you do the right thing by keeping your hands on the wheel, your foot on the accelerator and your eyes on your fries. Don't let up now that you've clinched the homefield advantage for the playoffs; you have the RARE opportunity to drive into the Motor City on February 5 undefeated, with the once-in-a-lifetime opportunity to put every other team in in NFL history in the rearviewmirror, Eddie Vedder stizz. To paraphrase the legendary Jimmy Valvano, "Don't let up. Don't EVER let up." History is yours for the taking, brosnan. YOU CAN DO EEEEEEET!

Oh, and while we're speaking of "Kong", it's best. Thanks to the Lil Dutch Girl, your Uncle Grambo got to hit up a screening on Thursday night. I left the theater wanting more, which is a lot to say for a flick that clocks in at nearly three hours. Peter Jackson has hit an undisputed homerun on both the visceral and emotional level. While the Jables FYC for Best Supporting Actor props might be a bit of a stretch, it's not for Naomi Watts. She turns in the kind of magical "movie star" performance that should cement her on Hollywood's A-List for years and years to come. Believe your Uncle when he tells you that you should make the effort to carve out three hours for "Kong" between now and the end of the year. You won't be disappointed.

posted by Uncle Grambo |
---