Friday, December 13, 2002

last minute revelations


the good news is that i get to leave the office at 2pm this afternoon. the bad news is that this will be my last post of the day. well it's tigs to be me and shatts to be you. have a great wknd, hopefully i'll see you Shores Inn stizz tonight or G. Willies Style on Sunday afternoon. if not, keep your feet on the ground and keep reaching for the liquor shelf...


— you think you've seen it all? check this shit out. The Lord Of The Rhymes is a superhot new group who drop Middle Earth beats and rhymes on wax. you want a sample of the dopeness? "Well my name is Gimli / I'm a fucking dwarf ! / I been slaying mutherfuckers / from the south to the north / That ain't Mirkwood I'm choppin with my battleaxe / I'm on an orc stampede like Shadowfax" this comes from their song their self-titled first single, available i for download on mp3. and if that isn't hott enough for you, you GOTSTA check out The G.I. Joe Killaz. made up of The Baroness, Destro and Cobra Commander, these crazy Canucks bust G.I. Joe-themed raps over pseudo-electroclash beats. here's how they describe their latest LP: "People be breaking their necks when they hear this! The newest album from the Killaz that was delayed by a thousand years but finally has seen the light of day. 19 of the hottest to death tracks ever made! This album takes Cobra to new heights with everything from the rhymes, to the production, to the CD art, to the revolutionary inlet! Cobraz everywhere throw parties on a weekly basis just to celebrate how amazing this CD is. If there was ever an album to empty your lazer gun clip to with your all your friends and family, this is it!" ... (EDITOR'S NOTE: Don't even think of buying this shizzle, but it's worth downloading some mp3's...)


— the infamous Chris Gore over at Film Threat has some good news for all of us Smiths / Morrissey fans out there. he has named a new movie called "My Life With Morrissey" as one of the Top 10 indie films currently without distribution. although The Moz himself doesn't appear in the movie, it still sounds tigs as all get out. here's how it is described: "One of the best damn films to cross our desks in, like, forever, Andrew Overtoom's feature (shot on film mind you) will have Morrissey fans lining up to see this indescribable comedy. The best part is that this indie is currently fresh meat. Yes, it's a virgin! It has not yet debuted at any festival, so the lucky programmer who snags this flick will have a world premiere on their hands. And a damn fine film to boot." developing...


— and on the movie front, i read two very interesting things this morning. one, Fox is out of the Baz Biz. To quote The Hollywood Reporter, "In a surprise move, 20th Century Fox has pulled out of its co-production with Universal Pictures on helmer Baz Luhrmann's historical epic "Alexander the Great," with DreamWorks Pictures stepping in as a 50-50 partner." Leo is attached and Nicole Kidman has expressed interest, so strange things are definitely afoot in Hollywood. and former-Detroiter Elvis Mitchell, lead film critic for the New York Times has a great column just out today entitled "You Won't See My Detroit in the Movies."


— finally, big time FOW Nummer has some choice gossip to reveal about this weekend's SNL Episode 8 (Gore / Phish) from phish.net ...

Phish "Saturday Night Live" Rehearsal
Studio 8H in Rockefeller Center
New York, New York


Songs: "46 Days", "Chalkdust Torture"
Notes: This rehearsal took place in preparation for Phish's appearance on the next episode of "Saturday Night Live." The members of Phish also rehearsed for a number of skits, including some with former Vice President Al Gore, who will host the show. The band reportedly plays a bit of "Contact" in one skit. A Christmas theme is prevalent throughout the show. Of course, all this is subject to change, as SNL and Phish both "do their thing" in the moment: watch the episode this Saturday, December 14, at 11:30 EST on NBC. Check your local listings for details. (Thanks to you-know-who-you-are for the info!)



have a great weekend!

posted by uncle grambo |
---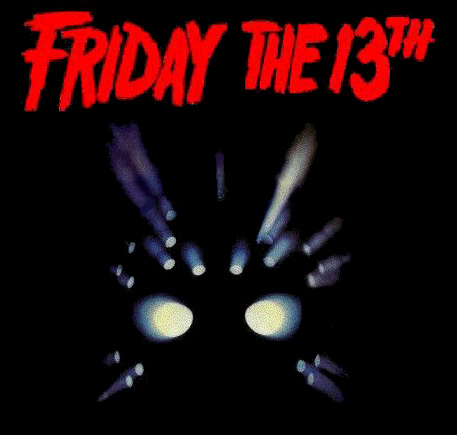 friday the 13th

moo ah ah! is it just me or is it crazy eerie that whatevs.org just crossed the 13,000 visitor mark on Friday the 13th? dude, sounds like Voorhees might be back on patrol after his successful run in "Jason X" earlier this year! before the shizzle gets too crazed, here's some Friday scoop for the Legion Of FOWs...

— who woulda thunk it? my own brother scooped me to Davis! after I revealed the Carrot Top commentary track on the upcoming "Rules Of Attraction" DVD (see the posting directly below), The Grizz stole my story and fed it to Davis!!! check out today's column by Davis and you'll see "thanks to Adam" ... just goes to show that in the ultra-competitive world of blogging, ANYONE will sell you out at ANY time. worst. (just to show that your Uncle Grambo doesn't hold grudges, you can read The Grizz's review of the new Whitney album here.)

— wow. the DetNews got scooped BIG TIME by The Freep on this one. with all of her local connections, one would've thought that Wendy Case would've broke this story, but it turns out that Brian McCollum beat her to the punch with today's revelation that there is a good possibility that the DEMF won't be held this year. while I like and respect guys like Carl Craig, Derrick May, and Kevin Saunderson, they should set their differences with Carol Marvin aside and figure out how to work together. Carol's company, Pop Culture Media, knows how to put on a festival and Craig, May and Saunderson know how to rock a crowd. Just because you're good at one doesn't make you good at the other. Can't we all just get along?

— in other techno news, Moby sure has had a shitty week. on Monday, he made the announcement that his "Area Festival" probably won't return in 2003, and then on Wednesday night he got beat down and sprayed with mace outside of a club in Boston. in better Moby news, I just saw his new video for "In This World" (another one of his "Lordy" songs). it was quite good and pretty original in a Moby-esque kinda way. tatts.

— last but not least, my boy Jeffrey Wells' Hollywood Elsewhere column reveals his Top 10 Films of the year. click through for a complete run-down, but here's a quick rundown of the list:

CITY OF GOD (Miramax, d: Fernando Meirelles, Katia Lund)
ADAPTATION (Columbia, d: Spike Jonze)
THE PIANIST (Focus Features, d: Roman Polanski)
BLOODY SUNDAY (Paramount Classics, d: Paul Greengrass)
THE QUIET AMERICAN (Miramax, d: Phillip Noyce)
ROAD TO PERDITION (DreamWorks, d: Sam Mendes)
CHANGING LANES (Paramount, d: Roger Michell)
THE ROOKIE (Disney, d: John Lee Hancock)
INSOMNIA (Warner Bros, d: Christopher Nolan)
GANGS OF NEW YORK (Miramax, d: Martin Scorsese)
posted by uncle grambo |
---
Thursday, December 12, 2002
Davis can eat a D


at one time, you surfed over to DavisDVD.com if you wanted some DVD scoop. and although Davis took the time today to reveal that "The Family Guy: The Complete First Season" collection will street on April 6 2K3, it is whatevs.org that will go down in DVD history as having been the site to first break the news that none other than Carrot Top (!!!) is lending an audio commentary to the upcoming "Rules Of Attraction" DVD! lest you think that this sounds AIDS, check out director Roger Avary's weblog. turns out that he heard Mr. Top's commentary on the "Chairman Of The Board" DVD (aka "Box Office Poison" for all those Norm McDonald fans out there!), "a commentary that (Avary) find(s) priceless in its candor, energy, and enthusiasm." it didn't hurt that Avary wanted to include a commentary that "would be funny to listen to if I was stoned." best! who gets stoned and listens to DVD commentary tracks? hot buzz! remember, "Rules" streets on 2.18.03. you can pre-order it today at Amazon.com.

posted by uncle grambo |
---
snl season 28 ... REVEALED!

my Yahoo email account has been blowin UP over the last few days. more hot buzz than you can shake a stick at. not only did i receive the Episode 7 recap (Robert DeNiro / Norah Jones -- will be posted this weekend), but I also received the pre-show comments for this weekend's Episode 8. will the pairing of Al Gore and Phish be coney-tastic? will Armisen finally get a chance to break out? will Fallon finally fuck off once and for all? read on as Nummer and the H-Bomb reveal hot pre-show buzz ...

SNL Season 28 REVEALED!
Episode 8: Al Gore / Phish - 12/14/02


Pre-Show Comments:


Jason: It's no secret. I'm excited as ever for this episode. Those who know me know Phish holds a place in my Top 3 Bands of all time. Along with making this their first ever SNL stop, this will also be their first public performance since 10/7/00 - the last show before the band went on a self imposed hiatus. Now the band is back together, touring like mad in 2003 and the new studio album just came out Tuesday! They should be good way to close out SNL's last show of 2002.


As for Gore, I voted for George W back in 2000 and don't regret it for a second. I didn't like Gore as Vice President and I sure as hell didn't want him as the President. Needless to say, I'm 100% not a Gore fan. I don't really understand the reasoning behind SNL's choice for him, but I'll give it a fair chance. People I generally don't like in real life have consistently suprised me with their SNL performances in the past (Ray Romano for example). We'll see.


In other SNL news, NBC has annouced there will be a Primetime SNL Christmas Special next Tuesday (12/17) at 8:00. Review pending.


Heather: I am almost afraid to even try and predict how the Al Gore episode will turn out. I tried to be optimistic with DeNiro, and that show ended up tying with Gellar for worst episode of the season thus far. I find Gore incredibly annoying. Truthfully, I don't even know why he is hosting. They took a chance already this season with McCain, which turned out awesome, but Gore?? I really think SNL should've quit while they were ahead. Can't say I have any big excectations for the show this week. Season 28. So far not holding a candle to Season 27.


Also, I'm not at all a Phish fan. Not that I don't like them. I just never got into them.
posted by uncle grambo |
---
more guest writer buzz

this is what i love about the FOWs. even when i'm off my game, you're always there to back me up with sickeningly fresh content. what we've got this afternoon is an insightful social commentary from long-time friend and first-time FOW Japenstein ... it's not your typical sugar-coated buzz of vacuous entertainment gossip, that's what I specialize in. instead what we have is an interesting and unique perspective on youth culture, so sit back and enjoy!

wednesday, december 11, 12:30 pm
by japenstein


so i decide to walk my preggy butt on over to wendys (eleven mile in royal oak) for a burger fix for lunch. i realize my mistake as soon as i open the door to go inside. the line was long and loud, full of berkley high school kiddies. and it was quite a spectacle. the girls all looked like the rolled out of bed and went to school...they all had jeans on that dragged on the ground with their fancy old school looking tennies on...toting kate spade bags with coach wallets and cell phones. one loud mouthed hussie was flashing her wad of twenties like she was turning in a homework assignment as her tiffany necklace gleamed from her thin neck. the girls all chattered away and squealed at each other....'oh muh gawds' and 'whatevers' spewed from the mouths of these babes in such high octaves i'm sure that my dog would have ran and hid.


the guys, on the other hand, all looked stoned. they stood around punching each other in the arm and with their baggy ass jeans and abercrombie jackets on. shaggy haired and acne faced, talking about legalizing cigarettes to sixteen year olds and why our economy sucks so bad. there was the token jock who had so many medals on his jacket i was surprised he could stand up. his entourage was four blondes all wearing varsity jackets...


as they hopped into his sebring lxi and sped away, i sat there in bewilderment. i tried to remember our high school years. didn't we always dress nice? i mean, honestly, we took pride in our appearances, like hygiene was a daily routine. were we as obnoxious or foul mouthed? we didn't drive big ol expensive cars, hell i didnt even have a car. it made me realize as i stood there just how old i was. ten years has gone by and im so much out of touch with the younger generation. i used to think of myself as a hipster, like i could relate to the younger set, but after the harsh reality hit me today i'm not so sure. i'm a mom, a wife, an adult. i vote, i stay in on friday nights, i have a house and in-laws....i'm old. things are so different now than they were in good ol '92. and thats just something i need to accept, i guess. why is it though that my high school memories still seem as vivid as if they happened yesterday? maybe i glamorize it more than i should, but they were good times. i guess i'm just nostalgic. and old.
posted by uncle grambo |
---
kelly clarkson revealed


ah, the New York Post. lover, mother, provider of piping hot gossip. fresh from today's fishwrap comes buzz that Kelly Clarkson wasn't the wide-eyed innocent that she portrayed herself to be during her highly successful run on "American Idol" this summer. read on.

posted by uncle grambo |
---
Wednesday, December 11, 2002

neal pollack vs. ryan adams


and you thought the recent showdown between Ryan Adams and Jack White was bad? apparently Ryan Adams has shifted his focus to The Greatest Writer Of Our Generation, Mr. Neal Pollack! read on!

Now, on to the true matter at hand. Late last night, while wrapping up the blog, I briefly quoted a lyric by Ryan Adams, who I thought was my friend. Well, this morning, I got an email from Ryan Adams' lawyer, which quoted Ryan Adams at length. What he said was vile, filthy, and slanderous. And to think I've been defending him in his war of words with Jack White. I excerpt the letter in part, here, just to show you what horrible things fame can do to a young man's head:


"If fucking Neal Pollack wants to fucking quote my lyrics on his stupid girly blog, then he'd better pay me good money. Because I didn't see blogging anywhere on my job application to be a rock fucking star, you know. It's true. That's fucking fact."


He added: "Neal thinks he's so funny saying his little faggy poems and trying to shock people. And now he's got this stupid little rock band that he thinks is so fucking punk. Well, I can tell you that he's got no talent. I met him once and I was like 'fuck you man'. You're a fucking ponce. I make more money in a weekend than you make in six months. And I got more rock in my fucking pinky than you'll ever have in your whole body. So you'd better be careful."


Well, Ryan Adams, you foul-mouthed guttersnipe. The war is on. And I will prevail, in prose and in rock. Jack White? I can tell that we are gonna be friends.
posted by uncle grambo |
---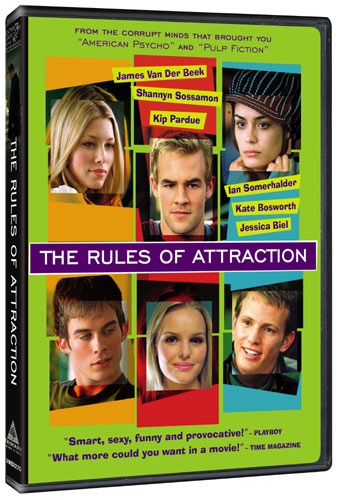 kibbles and bits


"...and bits and bits". probably the second-greatest TV commercial for dog food of all-time, obvs the champ being "Snausages." here's some quick kibbles and bits of buzzworthy material for yo ass...


— first and foremost, i gotsta take the time to throw props out to my Euro-Trash ally Kegzies for continuing to provide excellent content for the world to dig on. today's Glamorama-Online.com features not one but TWO entries in his growing pantheon of "Glamorama Classics", Adrian Lyne's controversial classic "9 ˝ Weeks" and the late great work of Jeff Buckley's masterful "Grace." good show Kegzies, keep up the great work!


— dude, please don't tell me she's gonna release as many posthumous albums as 2Pac ... The Grizz reviews Aaliyah's "new" album in today's DetNews.


— say it ain't so. while this is probably old news by now, media outlets left and right are reporting that Mel Gibson is reprising his role of Mad Max in the upcoming production of "Fury Road". doesn't anyone else remember the last time an `80s anti-hero tried to return to the screen? that movie was "Escape From LA." and while i would be remiss if i didn't throw Snake Plissken props ("Call me Snake!"), Mad Max is nothing but a two-bit Aussie jackanapes with a bad haircut who's been trumped in subsequent years by Crocodile Dundee, Russell Crowe, Foster's Lager and Crash Bandicoot (is Crash Australian? he sure feels Australian). beyond worst-evs-dome!


— while it's getting to be old hat to diss J. Lo, an article in today's Slate.com analyzes the recent career moves of Jenny From The Block.


— last but not lizz, I'm back jockin "Rules Of Attraction" after Davis announced a February 18th street date. According to press materials, the DVD will include "an anamorphic widescreen transfer, Dolby Digital 5.1 audio, an audio commentary with more participants than you can shake a stick at (actors James van Der Beek, Clifton Collins, Jr., Thomas Ian Nicholas, Kip Pardue, Russell Sams, Ian Somerhalder, Shannyn Sossamon, Eric Szmanda, Theresa Wayman, producer Jeremiah Samuels, author Bret Easton Ellis, director of photography Robert Brinkmann, film editor Sharon Rutter, production designer Sharon Seymour, casting director Rick Montgomery, second unit director Harry Ralston, music/sound composer Andy Milburn, and more), the Sundance Channel "Anatomy Of A Scene," trailers and TV spots, a preview of Avary's next film Glitterati, and more! Retail will be $24.99. For the record, Lions Gate's press materials don't indicate the unrated version being on the disc, but Roger Avary has mentioned that it would be on there (in which case the unrated cut would be DD 5.1 and the R-rated cut in DD 2.0 Surround)." And some further investigation on director Roger Avary's blog reveals that he's "depressed and dismayed" about the packaging. controversy!

posted by uncle grambo |
---
guest writer buzz

obvs! keeping the content piping hot for FOWs to the left and to the rizz is none other than The Giors. you may remember his classic dissertation on the joys of Porn from the early days of whatevs.org, but even if that rant is unfamiliar, this one will knock your socks off. hot unedited buzz. enjoy and props to The Giors for a job well-done!!!

Billboard Music Awards: Why Americans are stupid!
By: The Giors


On Monday December 9, 2002 I was reminded why I hate award shows. The annual installment of The Billboard Music Awards (BMA's) hit an all-time low in pointless television. Opening with a putrid performance by Avril Lavigne, the show just got worse and worse as the minutes passed. Avril Lavigne…the poster child of crap, and manufactured anti-establishment, and pseudo nihilistic mystique, proved that studio assembled talent is not just for the boy bands anymore. Not only is she the worst live singer I've seen since Karen Newman, but I never knew someone could sing their own song so off key. Did any of you catch this performance? The vocals from Ms. Lavigne made the Travis cover of Britney Spears' "Hit Me Baby One More Time" sound like a dead match note for note. Seriously, somewhere in Osaka Japan, a drunken karaoke singer winced in terror, when Ms. Lavigne struggled with "you're making me." In the spirit of ranting…the "sing along" shots of the audience was as embarrassing as watching the movie happiness with your grandparents. Who are these people?


Moving on to the opening "skit." While I'm all for Cedric The Entertainer, I ask one question…Is there any job he will turn down? I mean McDonalds commercials? "You did your thing dawg"…worst. Aside from his burger pushing antics, does Cedric, and Fox for that matter realize that the whole 8 Mile thing has been done to death? It's "I'll never tell" all over again. Apparently Brittany Murphy is the apex of the universe. When we all know that Dale Murphy deserves all the credit! Sorry about the Topps '85 rant…but we wonder why Mr. Mathers is so elusive, and well…pissed. You would be too if your film debut was parodied at record pace. And why? It's just a movie, a run of the mill film with a rap star in it. Did Andy Dick ever come out as Bishop (Tupac) from Juice? God I hate people.


Then, just as I thought the BMA's could sink no lower…the band that invented shameful levels of hubris is announced. Now mind you, there is a huge soundstage, with thousands of people in the audience and celebrity's and recording stars appearing front and center, to entertain all of the mindless media slaves in attendance, and watching at home. But is this good enough…no, not for the worst thing to happen to music since MTV…Creed. Creed has fallen victim to the Jewel syndrome of the late 90's…because they are apparently "The most important thing ever!" In case you missed it, Creed, and all their shirt button deficient glory, Had to play atop the Stratosphere needle. This can be attributed to one of two things; Creed is so important that they have to be closer to god as he is the only being that can fully understand and appreciate their musical gift, or the band is unable to perform without wind blowing in their faces. I knew that this was a requirement of the music video's for the band, but I'm starting to think that these guys are followed around by high powered fans to make a simple trip to the bathroom look like a Pert Plus commercial. Just to touch on the subject, if a rock singer gazes into the camera and reaches for the lens in pain, he is either a gay schlock rock indulgent queer bait, or he is…wait there is only one reason!


This award show is so pointless. All we have to do is look at the number of days a video is in the top spot on TRL, and there is your champion. This is just another case of how Carson (Bison) Dayworst and MTV have ruined music. Remember that skit from SNL with the Indian family where each person had like 30 jobs each?…dude Carson. So let it be known that the worst thing in the world is pop music, and the way it is thrust into our lives like infomercials and American Idol. Oh and why would you have an award show and not have the Olsen Twins there? That is just flat out stupid! As a cosmopolitan society we, now more than ever, have a responsibility to find, and dictate to the "powers that be" music that means and stands for something. Maybe if we do that, we won't have to see Pink nominated for entertainer of the year. Yeah Pink, you know the angry chick that has that one song that sounds exactly like every other song she has? When will this shit ever end?
posted by uncle grambo |
---
Tuesday, December 10, 2002

so busy


FOW Nation - i apologize for my lack of updates all day today. so busy i never even took time for lunch. still @ work right now (roughly 8:17pm)...anyhooz, here's a link to get you through the waning hours of 12.10.02. apparently the Winona Ryder trial alerted authorities and the California Medical Board about the shady practices of Dr. Jules Lusman. according to a recently issued revocation of license report that The Smoking Gun has obtained, Dr. Lusman was giving all kindsa phony prescriptions for Winona Rizz and Courtney Hole, including injectable Demerol, syringes, sedative hypnotics, Percoset and Xanax. best doctor evs! anyway, Courtney is apparently SUPER pissed that these documents got leaked and is threatening to sue the shit out of The Smoking Gun ... so check out the link before they're forced to take it down ... buzz.

posted by uncle grambo |
---
Monday, December 09, 2002

snl - season 28 revealed!


once again, many apologies to all the FOWs out there who have been asking about the Brittany Murphy / Nelly recap from November 16th. your loyal and talented SNL Specialists, Nummer and the H-Bomb, submitted this review way back on Sunday, November 24th ; unfortunately for all of you, i procrastinated in finalizing the coding. hence, the late post. but don't let this stop you from clicking through, for this recap of Episode 6 is one of this duo's best so far this season. thanks again to Nummer and The H-Bomb for providing whatevs.org with this fantastically comprehensive original contizz ... OBVS!

posted by uncle grambo |
---
worst tattoo evs


the new tattoo that Robbie Williams has recently been showing off has been officially classifed by me as the worst tattoo since Angelina Jolie's "Billy Bob" tatt and Johnny Depp's "Winona Forever" inkjob (which he changed to "Wino Forever" after their breakup). worst. EVS!


posted by uncle grambo |
---
holy SHIT !!!

obvs this is the hellspawn devilchild of Bozo The Clown and Courtney Love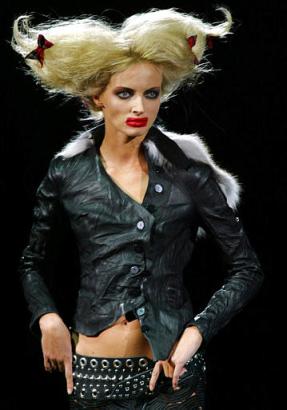 posted by uncle grambo |
---
short cuts


— while everyone hates getting spam in their inboxes, every now and then it's good for a laugh. i got an email this morning with the following as the subject line: #1 All-natural herbal alternative to ''Viagra''! Try it now, ''risk'' ''free''. i laughed out loud when i read this. what better way to sell customers on your product than by putting "quotes" around key words like "risk" and "free"?
— thanks to Los Angeles based FOW freebie_grabber for forwarding this article on the Detroit music scene from LA Weekly along. it is interesting to read about the local scene from an outsider perspective. tigs. and while you're already surfing on the West Coast, swing over to the Los Angeles Times for Robert Hilburn's look at the Musical Freshman Class of 2002, artists and bands like ...Trail Of The Dead, Norah Jones and The Hives who first made an impact on pop-culture during the last twelve months.
— fresh from a weekend trip to NYC, The Grizz hits the pages of The Detroit News this morning with a look at the hot videogames this season.
— last but not least, AOL is announcing that they are going to begin charging customers to access some of their "exclusive" content. this has the New York Times thinking that the era of free content on the internet may be coming to a grinding halt. fear not loyal FOWs, your Uncle Grambo won't be throwing subscription fees your way anytime soon. obvs.

posted by uncle grambo |
---