Thursday, November 14, 2002

snl season 28...revealed!


EPISODE 6: Brittany Murphy / Nelly (11.6.02)


PRE-SHOW COMMENTS:

Nummer

H-Bomb

Well, as most of you probably heard, Heather and I had a 50/50 chance of actually attending this Saturday's show LIVE! NBC representatives were even telling me our chances were good! Alas, in the end, it was not meant to be. I must throw props to my esteemed employer for trying as hard as they did (and hey, they are giving us VIP Conan passes as a consolation!).


Anyway, most of you also know Sandler was supposed to host and musical guest this episode. While the last minute cancellation isn't clear, sources are saying he will still be making a guest appearance. This leaves the question, if he is in fact going to be hanging around NBC all night, what the hell is going on with the hosting? Who knows.


Murphy should be good. She's cute and a pretty decent actress. She also boasts a resume better than some would think: the short lived Drexell's Class, Clueless, Summer Catch and she voices Luann on the seldom talked about King of the Hill. As for Nelly, I say no buzz.


In other SNL news today, it has been confirmed that Norah Jones will take on musical guest duties for the next live show (not until 12/7). In MUCH MORE EXCITING NEWS: Phish (fresh from their self imposed hiatus) are in talks to play musical guest on the 2002 finale opposite Al Gore! This would be a perfect way to close out 2002 in my opinion since Phish has always held a place high in my CD collection.

About a month ago I found out that the supposed host / musical guest of this week's SNL was going to be none other than alumni Adam Sandler. Needless to say, when I heard this I was ecstatic. I am a huge fan and being that I was also going to be in NYC the same weekend, I was convinced it would be one the best shows ever. When it was revealed, however, that Brittany Murphy was hosting instead, I was pretty bummed, mostly because I don't really know any of her work. But I've been trying to keep an open mind and now I think it might end up being a pretty decent episode, especially given the surprisingly good Vardalos episode last week. There's a lot of buzz around an 8 Mile spoof, but I'm curious as to who would play Eminem. Parnell?? And definitely Poehler as the mom!! I'm praying there is no Brian Fellows or Boston Teens, but I wouldn't mind an Astronaut Jones sketch. As far as Nelly goes, I guess I would consider myself a fan. I like most of his stuff (with the exception of Dilemma featuring Kelly Rowland of Destiny's Child fame), and I even own Country Grammar. But seriously you guys, what is up with SNL's obsession with rap artist musical guests these past few weeks?? Regardless, I'm leaning towards a decent show this Saturday.
posted by uncle grambo |
---
concert of the year


the biggest bar night of the year is primed to fuckin' blow UP as this week's Real Detroit reveals that Richie Hawtin and Sven Vath are storming into Detroit's renowned City Club on Wednesday, November 27!!! as beautiful FOW GKVizz will attest, Hawtin at City Club is a night not to be missed. we were both in attendance of Hawtin's last Detroit gig during the DEMF weekend and it was positively best evs. i'm talkin' bone-rattling bass mixed with booty-quakin' hotties and, best of all, dancing in complete darkness! hot hott hottt! the best part is that i'm sure the show won't even start until 2am, so you'll be able to meet up with your high school cronies (as everyone always does on this night) and then make your way down to the Ramada at Cass and Bagley. this is guaranteed to be a supremely tigs night that will change your life...be there!

posted by uncle grambo |
---
FOWs vs F.O.W

how do you like your power pop? if you're like me and you prefer candy-coated hooks and lyrics that are alternately pointed and poignant, hopefully you were at The Shelter last night for the Fountains Of Wayne show. after strategically avoiding last night's opening act OK GO (more like "OK LEAVE!"), The Grizz, Mandypantalons and I strolled into The Shelter for the first time since seeing "8 Mile." the only evidence of Eminem carry-over was the black guy wearing the t-shirt that said "Where The Hell Is My Beeyatch?" that's probably a good thing. anyway, the band came out around 9:15 and immediately launched into "Survival Car" from their 1996 self-titled debut, setting a great standard for the night. two songs in, after finishing up "Utopia Parkway", Chris Collingwood (lead singer) modestly declared that "I had forgot how hot it was in this bitch" ... if you've ever been to The Shelter, you know what he's talkin' about. the F.O.W.'s set mixed crowd faves ("Denise" and their triumphant "Radiation Vibe") with self-described "Anne Murray songs" ("Troubled Times", "She's Got A Problem"), alongside a healthy dose of songs that will presumably be included on their forthcoming LP. as soon as they line up a new record label, songs like "Mexican Wine", "Hackinsack" and the catchy-as-all-get-out "Bright Future In Sales" (could be Coach Glinka's 2003 theme song!) are guaranteed to become instant classics among anyone who considers themself to be a music fan. closing their second encore by announcing that Detroit was the "most bestest" crowd that they've played for on this tour, they tore into another new song ("about drugs") called "Supercollider", which could best be described as a song that Noel Gallagher would've been proud to author during his creative heyday. all in all, their 70-minute set was one of the best shows of 2002, hopefully i'll see more of you there next time around when they tour in support of the new album.

as i launch into a section of links, it is only proper to begin with Brian McCollum's Fountains of Wayne profile from yesterday's Freep. other hot buzz involves the overwhelming J. Lo backlash, who Julia Roberts can thank for usurping the title of Most Disliked Hollywood Superstar. The Boston Globe features an editorial entitled "Earth to Planet J.Lo: Who cares?", and the always reliable New York Post reveals photos of her childhood home, the one that she sings about in her new monstrosity "Jenny From The Block". residents who still live in that neighborhood accuse Lopez of exploiting her roots to enhance her "street" cred without even giving autographs to people on that block. and i quote:

Massiel Pages, 13, doesn't think J.Lo is a good role model for women from The Bronx.


"She should be called J.Ho," says Pages. "I don't appreciate people getting married and divorced over and over again."


At this comment, a pack of boisterous kids start chanting, "J.Ho," directly across from the house where the diva grew up.


"She doesn't represent, like Mariah and Nelly and Eminem," shouts Angelina Williams, 13. "She won't come to our graduation, or our dance marathon. She just says no. That's not right."



last but not least, i'm sure you've already seen the photos of Michael Jackson's hideously scarred face revealed by Drudge or via email, so i'm not going to ruin any of your lunches with a repost. but if you haven't, here's a link to a story from ThisLondon.com, where details of his courtroom appearance yesterday are discussed. it's safe to say that i will have a difficult time falling asleep tonight after seeing these shots...worst.

posted by uncle grambo |
---
Wednesday, November 13, 2002
start me up


how come this didn't make news downstate? leave it to the Traverse City Record-Eagle to break the news that District Judge Thomas Gilbert has recently taken a leave of absence after he was spotted smoking a joint during the recent Rolling Stones concert at Ford Field. best.


meanwhile, over at DavisDVD.com, our good friend Davis himself reveals the DVD menus for the upcoming release of "Blue Crush". some say disappointing menu screens! some say that the cover art is even MORE disappointing. why ruin a good thing? if you're gonna F with the one-sheet, why not add some Penny Chatwicke buzz? "Blue Crush" streets on January 14 (along with "About A Boy").

posted by uncle grambo |
---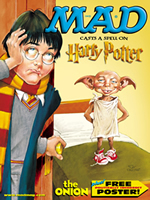 has The Onion jumped the shark?


this parody from Mad Magazine (of all the places!) makes a relatively convincing argument. i'm still of the opinion that The Onion still puts out some pretty funny shit, but reading it just ain't the same as it used to be. but then again, besides porn and Mario Party, what is?

posted by uncle grambo |
---
red fusion revealed


upon second thought, not that noteworthy. good commercial, mediocre product. that is all. thank you for your time.

posted by uncle grambo |
---
goin' crazy


goin' crazy from the heat, David Lee Roth style. sorry, no time for posts today. fuckin' crazy insane bizzay. so as not to leave you parched, here are two quick items. an epic convergence of FOWs occured in this morning's Detroit News, where Nummer was interviewed by The Grizz in an article detailing the frenzy over yesterday's release of the LOTR:SE and Clones. and NME.com reveals the Top 10 singles of all-time. what, no "Sk8r Boi"???

posted by uncle grambo |
---
Tuesday, November 12, 2002

it's not TV, it's HBO


buzz. "Officials at the Academy of Television Arts & Sciences said Monday that a cable network, which industry sources identified as HBO, tentatively has agreed to pay the nonprofit group $50 million over five years to exclusively carry the TV industry's most prestigious awards show, beginning next year." today's Los Angeles Times reports on the announcement that "left network TV executives flabbergasted." CBS has already threatened that, if this deal goes through, they "will no longer participate in the Emmys in any way, shape or form and withdraw all support." developing!

posted by uncle grambo |
---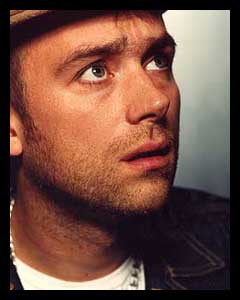 kibbles and bits


— yesterday's New York Times featured an article about the declining importance of Generation X. it seems that marketers have already wrote us off because, as a whole, we're "a generation that celebrates its diversity and individuality", which makes us "the first truly tough generation to sell to." everyone realizes that Gen Y (now being called "millenials") are a bunch of candy-ass sellouts, just like their tail-end baby boomin' parents. those with foresight already have already witnessed the TRLification of an entire generation and grasped that these hoodie-wearin' teens have Mass Marketing written all over them. obvs. more on this topic lates...


— ever since i first read David Foster Wallace's essay on cruise ships called "A Supposedly Fun Thing I'll Never Do Again", I have realized that cruise ships should be avoided, bubonic style. and yesterday's revelation that 163 passengers on a Carribean cruise fell ill due to the Norwalk virus just sealed it for me. what is the Norwalk virus, you ask? it is (and i quote) "an intestinal illness that is passed by the feces of infected people. New victims get ill by eating feces-contaminated food or water." which is worst. evs. obvs.


— i gotta throw mad props to Todd Wicks (loyal FOWs will recognize him as the charismatic lead singer of The Prime Ministers) for introducing me to The Velvet Rope. no, i'm not talking about some strip club in Wyandotte or the 1997 Janet Jackson album. i'm talking about a message board that is intended for music industry insiders to share dirt on artists and labels. if you have any interest in music at all, it is a fascinating read. for instance, a recent thread was posted entitled "Insane Clowns? Who is buying this stuff?", which is obviously all about the ICP. i was surprised not to find a healthy gulp of Haterade -- instead I discovered that virtually anyone who knows anything about the music business heralds these guys as revolutionary. laugh at them, laugh at their lyrics, laugh at the Juggalos, even laugh at their face-paint. when you're done laughing, you'll see a rare example of a band who has been able to develop a brand and sell records from coast-to-coast consistently for the last 10 years. it's worth a read for every music fan out there.


— last but not lizzles, the venerable NME.com reveals that Damon Albarn will be contributing guest vocals to the new Massive Attack album arriving in early 2003. other confirmed guests include longtime collaborator Horace Andy and Sinead O'Connor, who follows in the footsteps of Shara Nelson ("Unfinished Sympathy"), Tracey Thorn ("Protection") and Liz Fraser ("Teardrop") as the featured female vocalist. obvs that this is high on the list for Best Albums of 2003...

posted by uncle grambo |
---
Monday, November 11, 2002

grand theft auto: vice city


i have had ZERO luck trying to score a copy of the hottest videogame since, well, Grand Theft Auto 3. i've searched high and low, even stopping into the local Toys 'R' Us. i've been to multiple Best Buys (Madison Heights, Southfield and Auburn Hills), KMarts, Targets, GameStops, Electronics Boutiques and every other store you can think of. Amazon.com currently lists the game as "Available in 1-2 weeks". harrumph! until then, i'll guess that I'll have to live with reading reviews, like the one posted this morning on Salon.com, which boldly states "Vice City makes GTA3 feel like a warm-up, a developmental practice lap (albeit one fueled by several lines of coke, every 100 yards)". truth be told, i'm still playing GTA3 (i've been recently distracted by Madden 2003, MP4, Mario Sunshine and Eternal Darkness), so i should probably concentrate on finishing that one first. easier said than done for a Disposable Income junkie like myself...

posted by uncle grambo |
---
weekend recap


question for the guys out there. have you ever been hit on by a gay, 6'4", red-headed Icelandic male rock star? didn't think so. and until friday night, neither had i. it all started innocently enough. Damore, Nummer, Andrew Moore and myself were watching the Sigur Ros show from the bar area of the State Theatre, tossing back beers and enjoying the intensity of the show. all of a sudden this giant dude wanders up to us and starts asking if we enjoyed the opening act. i speak for the group when i say, "nah, we were at the bar and unfortunately missed the opening act." well, this giant dude starts talking to me and explains that his name is Siggi and that he was the opening act. i start chatting with the dude, asking him how he got hooked up with Sigur Ros, how the tour was going, was this his first trip to the States...you know, just conversational shit. to be a good Detroiter (and American in general), i bought the dude a beer. he thanked me by giving me a giant hug. i was a little bewildered by the hug, but i shrugged it off as not really knowing a whole helluva lot about Icelandic culture. i mean, the only things that I know about Iceland I learned from Bjork and the game of Risk (no wait, that was Greenland...never mind). having been to Europe a few times myself, it just seemed to me that people are a little more affectionate over there, as evidenced by that whole European double cheek-kissing introduction thing. well then Siggi bought me a shot of Jager, and after it was downed he gave me ANOTHER giant hug. at was at this point that the whole thing got confusing, but not really. one hug, i can write off as being a culture thing. after Hug #2, it got to be a little gay. Damore just stood there laughing at me the whole time, while i stood there bewildered and confused and wanting to politely escape. well just about the time that I was getting ready to bolt, Siggi explained that the show was almost over and that he had to get onstage to take a bow. i was like "phew!" and then he took off. but then it turned out that Sigur Ros had a few more songs and he came back for more! i tried deflecting conversation to The Grizz and Mandypantalons who had showed up, but Siggi only had eyes for me. which was worst. thankfully, the convo ended and Siggi took off. on an equally thankful note, i was too drunk to really absorb the fact that i've had like zero success in the dating arena for the last few months and that the only person who's shown any interest was a gay Nordic rock star. worst.


ah, but just when you think that story ended, it didn't. a few of us went over to the new Fifth Avenue at the CoPa (aka Comerica Park) for "Sofa", which is kind of like the hard partying little brother of "Sugar Hiccup" (also hosted by DJ Quig). met up with JP McKrengels, E Dubz, Little Krengels, Little Peabody and assorted other kidz. we were enjoying beers and the great music when, relatively out of nowhere, appeared our boy Siggi. once again, he somehow got his arms around me and gave me a Polar Bear hug. i was like "worst!" and everyone proceeded to laugh at me when he left. oh well. since i tend to be on the self-deprecating side of things on Monday morning, i thought my humiliation was worth sharing with you to brighten the start of our work week. but kidz, the good news is that i met a little alterna-hottie on Friday night too and got the digits (OBVS!). we made plans to meet up at "Sugar Hiccup" on Wednesday night, but then i remembered on Saturday morning that I'll be at the Fountains Of Wayne show on Wednesday. which is both best (cuz it's the original FOW) and worst (gotta call the girl to cancel the plans and hopefully reschedule). oh well. i'll keep you posted.


as far as Monday morning news is concerned, the big news is that "8 Mizz" pulled in almost $55 mills at the box office this weekend. both The Grizz (click for the story) and The Freep's Terry Lawson (click for the story) cover the phenomenal opening in this morning's paper. T. Lawson reveals that the Star Southfield pulled in almost $50,000 this weekend by itself, not too shabbs. on the music scene, yesterday's New York Times featured a stellar (if not spectacular) look at the maturation of Pearl Jam, and David Samuels of Slate.com reports from the CMJ Music Festival on Idlewild, the band that is earning buzz as "The Next Radiohead". too bad Glavzies and I saw them at the Magic Stick about two and a half years ago. yes, we are trendsetters. and they're not really "the next Radiohead." that's a bad tag for these boys, they're more like a punk-pop British version of R.E.M.. last but not lizz, The Grizz is back with reviews of two of the five albums i bought at Best Buy last week, The Donnas' "Spend the Night" and the Insane Clown Posse's "The Wraith: Shangri-La".

posted by uncle grambo |
---