Friday, October 04, 2002
make me your mission


it was only a matter of time. all the years of grit & toil in dive bars is about to pay-off. yes, they've rocked the Lager House. yes, they used to blow the roof off the Rivertown Cafe and Griff's Grill. and yes, they even appeared on stage at the legendary Magic Stick. but none of these shows will hold a candle to when The Prime Ministers take the stage as the opening act for Imperial Teen at the Majestic Theater on Saturday, October 26. as if Imperial Teen coming to town wasn't enough, an opening slot by Rochester Hills' favourite purveyors of Power Pop Pleasure will turn 10.26 into a night to remember. not since Metallica and Guns 'N' Roses played together at the Silverdome in 1992 has a dual bill had this much potential for greatness (i would have to include The Strokes and The White Stripes on that list, too. obvs). lead Minister (and world class FOW) Todd Wicks had this to say in an email sent out yesterday: "Ned, Jason and I would like to thank everyone who attended either of our shows in September. 'Tis truly a wondrous time to be alive, and around to experience this recent, unprecedented streak of PM performances. The big news this month is our opening slot for Imperial Teen at the Majestic Theatre in Detroit. Not only have we never played there before, we've also never opened for a well-known national act before. Will we be cowed by the size of the venue? Probably. Star-struck by the presence of the headliners? Most likely. Get really, really overexcited when we find out there's a "backstage area" for us to hang out in? Almost certainly."


tickets are currently on sale for this night of nights. do yourself and your Boo a favor and buy a few tickets to the show. damn skippy! congrats to Todd, Lawyer Ned Friendship and Jason...you've earned it.

posted by uncle grambo |
---
sixth joker's card


open up this week's Real Detroit and you'll see a huge color double truck for the Insane Clown Posse's latest album, due in stores on November 5. the Sixth Joker's Card will be dropped on an unsuspecting world, and the advance buzz has already begun. MTV.com jumps into the fray with this recent interview with Violent J and Shaggy, as they talk about the Juggalo Nation, ICP groupies, and the strategy behind the release of the last Joker's Card. it seems that the Clowns have finally resigned to the fact that most of the world thinks they're a joke, but they're obviously very proud of the half-million Juggalos who represent Faygo and ICP worldwide. this album has buzz and is sure to be one of the year's best...

posted by uncle grambo |
---
Thursday, October 03, 2002

quick hits


shatters. today is gonna be a wicked busy day. i can't promise tons of updates throughout the course of the day, but you know me, if i'm near a computer, i'm going to be finding shizz to post. before i give you some tasty links, i just want you to know that if you were planning on seeing "Red Dragon" this weekend, don't waste your time. i was thoroughly offended by how bad it was, so much so that I've got a HUGE Brett Ratt rant to get off my chest this weekend. skip "Red Dragon" and go buy "Manhunter" instead. as promised, here are a few hot headlines from this morning.


--Sunnydale is home to Buffy and The Scooby Gang, vampires and other assorted demons, and now The Breeders. On November 20, The Deal Sisters will appear on "Buffy The Vampire Slayer". The Bronze hasn't been this hot since Cibo Matto showed up in Season 1.


--Everyone knows that the new RHCP album is a strong contender for this year's Grahammy Award for Album Of The Year. Even the squares at Slate.com are taking the time to praise the album. This article specifically focuses on the genius level talent of John Frusciante.


--From the pages of Daily Variety (which you can't access without a subscription) comes word that Kirsten Dunst has been added to the cast of Michel Gondry's upcoming film, entitled "Eternal Sunshine of the Spotless Mind." The film was written by Charlie Kaufman (of "Being John Malkovich", "Human Nature" and "Adaptation" fame) and also stars Jim Carrey and Kate Winslet. Variety describes the film in this way: "Like Kaufman's "Being John Malkovich," much of "Sunshine" takes place in the recesses of the brain. Carrey will play a man who tries to erase a particularly steamy relationship he had with his ex-mate, and Dunst will portray an office receptionist who gets caught up in the complications of the memory elimination process." Obvs.


--Last but not least, whatevs.org has added a new feature to the site. if you scroll down below the list of links, you can now search whatevs.org for any topic that your little heart desires. please note that the list is not complete yet, I'm still working on getting Google to "crawl" my site daily for more information. i will keep you posted, but i thought y'all would like the addition. peace!

posted by uncle grambo |
---
Wednesday, October 02, 2002

haterade


quick update before i go to bed. some unnamed FOWs were heard spouting haterade on the recent updates (or lack thereof) on whatevs.org at tonight's screening of "Blue Crush." allz i gotsta say is, "man, wazzupwidat?" it's all good, however, because by the end of the night, we were all rooting for continued appearances of outdoor X-box sightings and future Penny Chatwick feature film spin-offs.


but it is worth noting that I will be out of the office at a legendary "off-site" meeting all day today, and hence won't be able to get up any posts. but since i've always got the FOWs in mind, here is some good scoop for pop music fans. the gallic wonders known as Tahiti 80 have just announced a Detroit show on Sunday, November 10 at Alvin's. i hope to see some FOWs in attendance, obvs. until friday, this is your Uncle Grambo signing out.


"i like girls who charge pipe" - blue crush (2002)

posted by uncle grambo |
---
brew & view


i have to sign-off for the day. too much shit flying around at work. but before i leave, i just wanted to make sure that any interested FOWs knew about tonight's screening of "Blue Crush" at the Magic Bag in Fashionable Ferndale. props out to nummer for setting up this evening, hope to see y'all out and about this evening. i'll be hitting up the Magic Bag around 9pm, see you then...


posted by uncle grambo |
---
sing when you're rich

London's Sun Newspaper is reporting that Robbie Williams has signed a 4-album record deal with EMI for somewhere in the vicinity of £80MM. Yes, that was in pounds. The equivalent in US dollars is approximately $125,664,000 (using the current exchange rate of one British pound equalling $1.5708)!!! This is believed to be the second largest record deal in history, trailing only the agreement that Michael Jackson inked with Sony back in 1991. congrats to Robbie Williams, though my prediction is that EMI is going to take a bigger bath on this contract than Virgin did with Mariah. i know that he's mega-popular in the UK, but he's never established any cred or proved that he can move units Stateside. frankly, a record deal this large can only be recouped on this side of the pond...


posted by uncle grambo |
---
aaron sorkin = sids


sorkin obviously jumped the shark when Sports Night got cancelled. he's easily the most overrated television "genius" since David E. Kelley. despite all the Emmy props (which don't really even count as "props" because Ray Romano wins every year), the proof is finally in the pudding... "Barenaked Ladies, Aimee Mann to rock tonight's The West Wing". spare me!

posted by uncle grambo |
---
Tuesday, October 01, 2002

long time listener, first-time caller


it always brings a smizz to my mizz when a new FOW joins the mix. allow me to introduce you to Aris, an A2 based FOW who shares a similar passion with your Uncle Grambo for melodious indie rock and fine lookin' ladies. he saw last week's posting on the recent Eddie Vedder / Bruce Springsteen collaboration and had this to say...

---



From: "Aris"
To: markdgraham@yahoo.com
Subject: Bruce/Ed
Date: Tue, 01 Oct 2002 04:41:44 GMT


Mark:


A Pearl Jam / EV reference on Whatevs.org is a guaranteed way to grab my attention, that's for sure! While Eddie doesn't wear his allegiance to Bruce on his sleeve as much as say, Pete T. or Neil Y., the Boss is certainly a big influence on Ed. Traces of the Boss can be found sprinkled throughtout the PJ catalog both musically and especially in terms of being, dare I say, an ethical rock star, putting music above all the peripheral bs. Not to mention that the energy (and often duration) of a PJ show definitely takes its cue from the Boss.


Regarding "Bobby Jean," Pearl Jam didn't cover it as a band but Ed played it at one of his surprise solo shows in '99. A show that I would've given my left pinky to see. Details here: http://fivehorizons.com/tour/cc/t1999.shtml#06/26/99.


Check out an MP3 of "My Hometown" below: http://www.songprotest.com/bruce/tacoma.


From some PJ friends I know who were right up close, Ed was frighteningly nervous onstage (as is evidenced by his flubbing the lyrics), trembling, and clearly in awe of Bruce. I'm sure it was a huge honor for Ed to share the stage with him.


Ciao.
Aris

posted by uncle grambo |
---
as cool as this sounds now, you just know it's gonna suck


Variety broke the story this morning that Val Kilmer will play Late Porn King John Holmes in an upcoming movie adaptation of the infamous Wonderland murders. this has "boogie nights lite" written all over it. there will be cheesy disco music, lots of drugs and some horrendous performances (josh lucas, kate bosworth, christina applegate and lisa kudrow are in talks to co-star..ugh). when was the last time Val Kilmer had buzz? the grizz thought that "Salton Sea" was hittins, but the rest of the world has pretty much ignored Kilmer since "The Doors". i bet this will blow even harder than "blow". and when the writer explains that "there is also a unique love story, elevating this film above noir crime and making it universal", it does nothing other than make me want to go back to my apartment and throw on my Boogie Nights dvd. and in case you were wondering, the answer is "no, i never upgraded to the 2-DVD set". the original New Line Platinum Series release is fine by me!

posted by uncle grambo |
---
case buzz


this morning's edition of Salon.com features a mini write-up of Buzz Mistress Wendy Case and The Paybacks, complete with an MP3 of "Just You Wait".

posted by uncle grambo |
---
BREAKING NEWS!


first of all, we have a late-breaking entry from this morning's Detroit News which explores the phenomenon that is sweeping the nation -- TIP JARS IN COFFEE SHOPS! say it ain't so! what is America coming to these days?


then, from the pages of Wired Magazine comes a story which NO ONE SAW COMING -- "Porn Spam: It's Getting Raunchier". you have GOT to be shitting me, i never heard such crazy talk! those reporters on the coasts really have their nose to the grindstone, don't they?

posted by uncle grambo |
---
Monday, September 30, 2002

googling


here is the latest version of the most popular search strings that lead web surfers to whatevs.org (in ranked order): free porn pics of michelle branch and avril lavigne, whatevs, scarlett johannsen, boiler room quotes, carol vescey, download kari wuhrer's movies, getting to know your friends, ivana bozilovic dvd, ivana bozilovic van wilder, ryan slip and slide milf, van wilder wav, anup popat, britney flippin the bird, brotha lynch.com, clarky sonnenfeld, david gallagher shirtless gallery, does paulina rubio smoke cigarettes, evs show, flaming lips and desktops, and free copy of the last of the really great whangdoodles. what i want to know is who in the hell is David Gallagher and why does Google think i've got shirtless photos of him? and who knew that "anup popat" was a popular search string? best!

posted by uncle grambo |
---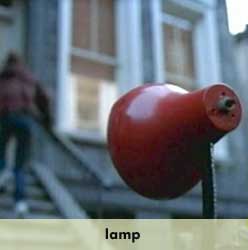 unböring


while we all wait for Spike Jonze's latest opus, "Adaptation", to hit theatres (currently scheduled to debut on December 6th in NY and LA), you can satisfy your craving for cutting-edge visuals in Spike's trademark style by surfing on over to www.unböring.com. this commercial for the stylish yet bland Euro-sleaze merchant IKEA is good enough to make you forget how shoddy their products are and actually want to shop there. it takes viewers on an emotional arc as we follow the adventures of a discarded desklamp (pictured at right), and it's probably the best TV commercial i've seen in a long time. It succeeds in simulataneously being visually stimulating AND selling customers on the merits of IKEA. in order to view the spot, roll your mouse over the television and click through. then you'll get to view the commercial in your preferred streaming standard, whether that is Quicktime or Windows Media Player. make sure you watch it with the sound turned up, otherwise it loses all of its appeal.

posted by uncle grambo |
---
let down


turns out that i wasn't the only one who was confused and disappointed with last night's episode of The Sopranos. continuing their weekly missives that recap each episode, a group of writers on Slate.com discuss last night's bland entry, one of the series' lowpoints thus far. even the greatest TV series have their forgettable weak links, so i'm confident that all will be forgiven as this season progresses.

posted by uncle grambo |
---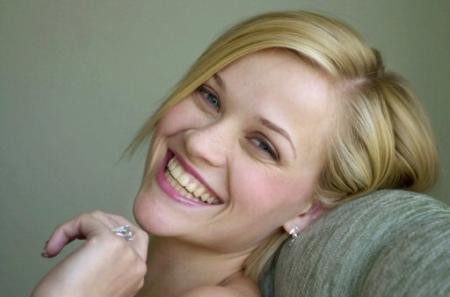 the ascendancy of Reese Witherspoon


can you say "movie star"? if you haven't already heard, "Sweet Home Alabama" grossed $37.5 million at the box office this weekend. this figure is absolutely, positively HUGE and goes down as the biggest September opening of all-time, besting the $33 mill opening gross of "Rush Hour" back in `98. this movie was advertised and sold to the public on the strength and appeal of Reese and Reese alone (like Patrick Dempsey or Josh Lucas can pull viewers) and she knocked it out of the park. as trumpted on whatevs.org on friday, reese has stolen the crown of America's Sweetheart™ and isn't looking to relinquish it anytime soon. if you take a look at reese's resume throughout the years, i will argue that no other actor of her generation (male or female) has a stronger and more varied record of critcal and commercial success. think of her strong supporting performances in films like "fear", "pleasantville", "best laid plans" and "cruel intentions". then look at the work she has done as the lead in some highly successful indies -- i'm talking her ruthless performance as the Trailer Trash Red Riding Hood in "freeway" and her universally praised work as tracey flick in "election". then came "legally blonde", a surprise smash in which she officially stole Drew Barrymore's place in Hollywood as the girl that everyone roots for. now with "sweet home alabama", reese has proved that she can open a film which had bad buzz after being dogged by critics and test audiences alike. we'll see how word-of-mouth carries this film, but regardless of where the B.O. ends up, reese is the hottest thing going in hollywood right now. when "Red, White & Blonde" opens up on the July 4th weekend next summer, an opening of $50 mills plus is a lock. let's hope that Reese learns from the mistakes that Drew Barrymore has made (working with Penny Marshall and McG) and decides to stretch herself and either take a chance with a great young director (Aronofsky, Wes Anderson, Baz Luhrmann?) or line up a project with an established master (Ridley Scott, Soderbergh, ???). from her past choices, we know she's got the heart to take chances and the acting chops to succeed with those gambles, let's just keep our collective fingers crossed that they don't end up in a choice like Julia Roberts made with "Mary Reilly".

posted by uncle grambo |
---