Friday, July 19, 2002

even though the Detroit News got schooled by The Freep yesterday, the News turns out a good article about the record shops that will try to fill the void left by Harmony House's pending closure.


anyone else interested in going to see The Breeders/Imperial Teen on Sunday night? it looks as if everyone is backing out on me. well, at the very least, i can live vicariously through my brother. he interviews Kelley Deal in this morning's Detroit News.


last but certainly not least, giant Asian carp are invading the Great Lakes. "fat, voracious and with a complexion only a dermatologist could love" (quoth the LA Times), these fish are up to five feet long, weigh 110 pounds and can jump 12 feet high out of the water, wreaking havoc on fishermen, boaters and jet-skiers. they jump out of the water and smack you in the face! worst!

posted by uncle grambo |
---
Thursday, July 18, 2002

posted by popular demand, here are the photos of last week's Caputchin Insanity
http://www.whatevs.org/clintontwp.htm

posted by uncle grambo |
---
buzz... by graham and nummer


buzz. tenenbaums. clinic. baetens. yoshimi. mario sunshine. 8 legged freaks. bw3. vines. favreau. (nummer)


jason x. baetens. coneys. britta. peaches. ian. clones. donnie darko. gonzalez. sakebombs. gnomes. fuzzy wuzzy. baetens. groundskeeper willie. car keys. country bears. firefighters. baetens. baetens. baetens. (graham)


tenenbaums. wet hot american summer. coneys. two towers teaser trailer. peaks. bloody hollys. sgt. pepperonis. j tower. lambs. st. andrews. jimmy eat world. baldwin snl. freelance hellraiser. busted stuff. gba. pretty girls. french fries. (nummer)


grizzly bears. lafayette. mackenzie toes. monkeybars. lima time. baetens. case. baetens. pornstars. ps2. bond. homers. olympus. motorola. dairy queen. breeders. baetens. google. wonderwall. pina coladas. baetens. (graham)


poehler. dj shortround. spirtualized. count dooku. simpsons bowling. minority report. moe. magic stick beers. sugar rose. new apartments. $5 pizzas. dvds. strokes crossword puzzles. baetens. wk. tiger games. hard candy by counting crows. (nummer)


leland palmer. tuesdays. turtle wax. miyagi. waterslides. kill rock stars. bartles + jaymes. downey jr. orgazmo. metroid. bacon. throwing copper. wet paint. baetens. (graham)

posted by uncle grambo |
---
for all of you out there who are wondering what Mallory Keaton is up to these days...

posted by uncle grambo |
---
please see the upper right hand side of the site for GKV's prize for winning the FTC Contest. he won three days worth of Homepage Hotness...

posted by uncle grambo |
---
wow. the detroit free press reveals that Harmony House is closing their doors at the end of this year. i'm a little bewildered. i was at the HH on Rochester and Long Lake just yesterday, buying Yoshimi. i will readily admit that i went there because i couldn't find it on tuesday at Best Buy, so i supposed that makes me part of the problem and part of the solution at the same time. too bad the solution came too late...


Bill Thom, president of the Harmony House chain, lays the blame squarely on two major things -- Internet piracy and the decline of singles as a viable sales tool throughout the industry. i think that those two issues are symbiotic; today's youth rarely venture into music-specific stores to buy music. they prefer shopping at big box retailers (like Best Buy), chains who use CDs and DVDs as loss-leaders to drive traffic to their stores. but really, you can't blame the teens for the rationale behind their decisions. CDs cost damn near $20 these days at independant music stores...who's got that kind of money to spend on a CD when you can download the entire thing for free? or buy a brand new DVD for basically the same amount?


but i'm getting off on a little tangent here. i just wanted to react and reflect on Harmony House and what it has meant to me throughout the years. growing up in the 'burbs, i remember trips to harmony house as being almost otherworldly. i was used to crappy little record stores like Camelot Music or, worse yet, shopping for cassettes at K-Mart. then the holidays would roll around, and my brother and i would usually receive HH gift certificates as stocking stuffers. visits to quickly evaporate these GCs were high priority with my bro and i. upon entering the stores (mostly at Hamlin + Rochester, but every now and then we'd venture to Oakland Mall), i clearly remember being astounded at the endless selection available there, from scary death metal to rap to the latest top 40 hit songs. i remember a staggering amount of cassette singles (import + domestic), as well as being able to find the soundtrack to every movie ever made.
(continued below...)

posted by uncle grambo |
---
it was also at Harmony House where i first discovered those snobby, elitist music store employees who would sneer at you when you purchased your Tiffany cassette. of course i was SO jealous of them; they had long hair and bad attitudes and way more knowledge than me of the world outside of Rochester. even at the time, i knew that Tiffany sucked, but i was just a suburban kid with no older siblings and no clue how to discover other kinds of music. i always dreamt of asking them for their recommendations, but obvs i was always too scared and too intimidated.


so what i am trying to say here is that those trips to Harmony House played an integral part in shaping me into the music fan that i am today. sure there were other major influences along the way (props to Mom + Dad, Clark, JP, Liz, Heather Hansz, Wartinsmooth and Stockwell, wherever you all may be), but Harmony House was the first place that opened my eyes to the boundaries that Rochester had unknowingly placed on my musical horizons and then challenged me to get past them. as the years went by, i found other great venues to learn about and purchase music (Record Time, Schoolkids, Virgin Megastore, Borders, Newbury Comics, Kim's Video, etc.), but there was rarely a season that went by where I didn't spend an entire afternoon wandering through Harmony House, partially for curiousity and partially for nostalgia. this is a sad day, inevitable in retrospect, but sad nonetheless. worst.

posted by uncle grambo |
---
Wednesday, July 17, 2002

when it comes to loyal FOWs, there's most of you and then there is the GKV. trust me, i love you all like you are my children...don't ever believe otherwise. but GKV is like the Mozart of FOWs, a prodigy who's gifted and loyal and supremely tigs. anyhoots, at 9:21pm EST this evening, he posted a reply to my question of "What did FTC stand for?". obvs the answer is "First Topps Card". what a bunk way to classify cards.


but wait, there's more. mere minutes later, another email appears in my inbox with this attached. GKV, i love you.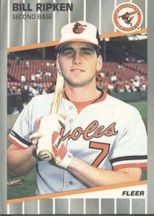 posted by uncle grambo |
---
revealed! i am about to post a link to an article that will appear in the LA Times on Thursday, July 18...and it's only July 17! talk about insider buzz...too bad it's only an article about Kari Wuhrer's life as a B-Movie Queen. it's not quite Yoshimi-esque as far as pre-release buzz is concerned, but whatevs.

posted by uncle grambo |
---
seriously, does it get any better than this?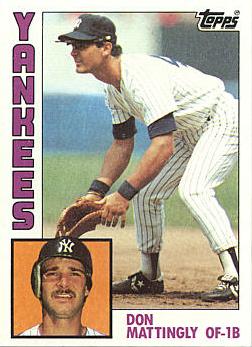 remember cards that were marked with "FTC" in Beckett? a prize for the first person to email me with what it stood for. just to note, i TOTALLY remember, i just want to see if you basts do. obvs.

posted by uncle grambo |
---
when it rains, it pours. rochester's prodigal sons, The Prime Ministers, will be back with two upcoming local shows in the next few weeks. if you normally order your Power Pop catchy as hell with just a splash of brit influence, then Todd Wicks is the singer and guitarist for you. and if you prefer your bass players to be sexy AND dangerous, then Lawyer Ned Friendship has probably already appeared in your dreams. check out the "where's grambo?" column for upcoming PM dates, but their website (see above or the links section) will have more details about times and complete line-ups. see you there.

posted by uncle grambo |
---
the unstoppable buzz continues...

(photo courtesy of GKV)


just a taste of things to come tonight when the Capuchin Crazed goes online, whatevs.org stizz. probs late tonight.


RockStar Games just announced that Grand Theft Auto: Vice City will be released on 10.22.02. from the looks of the artwork, it seems to have a serious Miami Vice thematic structure running through it. this game is sure to be high on every boy's christmas list this year.


carrying along the grand tradition of Super Hot female guest vocalists such as Tracey Thorn (Everything But The Girl) and Elisabeth Fraser (Cocteau Twins), Massive Attack's new album will feature guest vox from none other than Sinead O'Connor. i think that her contribution to Moby's latest CD is that album's stand-out track, so I'm especially excited to see what she can do with Massive Attack. the album will "see the light of day very soon", according to NME.


in Box Office News, The Bourne Idenity should have crossed $100 mills yesterday, making it the first movie this year to accomplish this feat with an opening weekend of less than $30 mills. the bourne idenity has legs...who knew?


BAETENS!

posted by uncle grambo |
---
from the Buzz files...


last night, detroit's own Buddha Lounge hosted a supremely tigs listening party for The Flaming Lips' new triumph, Yoshimi Battles The Pink Robots. the album has been highly touted for almost a month on whatevs.org, and last night was the payoff. there was a small but fiercely sexy group of FOWs in attendance, including MJP (aka Peabs), GKV, Beautiful Dave Beale, Marta and, of course, Nummer (who first revealed Yoshimi buzz back on June 20). without question, we were sexy and we knew it. the open question was "Would the Buddha Lounge be sexy enough for us?" the answer was a resounding "Schmobvs." first off, i must admit to fumbling big-time by not bringing my camera. there was a dude who was dressed up like some fucked-up hybrid of an "Intergalactic" era Beastie Boy, one of those evil scientists from "E.T" and a Pittsburgh coal miner. He had on a full body covering yellow rubber suit, a construction hat and a gas mask straight outta 1937 Berlin! he drank his Budweiser through a straw ... AND THROUGH THE GAS MASK!. but wait, it gets better (worse?)! he smoked CIGARETTES THROUGH A STRAW...AND THEN THROUGH THE GAS MASK!!! best evs.


but enough about that dude. the rest of the evening was spent chillin out to three straight listens of the new album, revealing old UM Industrial Operations Engineering friendships, bustin' freestyle sex rhymes to the beats of DJ Short-Round, discussing whether or not we had mistakenly stuck around too long as it became more and more evident it was Gay Night, and pounding sake bombs (see "Adventures w/Disposable Income" for the gory details). But the evening is perhaps best summarized by the following email I just got from GKV...


--- George Volis wrote: Grizaham, ...Last nite was the first time I have ever listened to an album 5 times in a row and not remembered a lick of it. Fucking Gorgeous I'm out like Tretorns. gkvizz


posted by uncle grambo |
---
Tuesday, July 16, 2002

just when you think i am out, i pull you back in! there is a tigs column on ESPN.com today about the all-time best in-game dunks in NBA history. of course they mention the famous Tom Chambers dunk, and the other ones are all legendary.

posted by uncle grambo |
---
FOW Nation,


i've been supercrazybusy today. no time to even surf the web or check email. however, i have a commitment to all of you that i do not intend to break. i promise you piping hot content for your sexy bod, so that's what i intend to deliver. looking for something to do tonight? meet nummer, peabs, GKV and i at the Buddha Lounge for the Flaming Lips' Yoshimi Battles The Pink Robots listening party. it's on 8 mile, just east of Lahser. look for a jacked up strip mall and there you'll find the Buddha Lounge. doors are at 8pm.


not your style? go hit Best Buy on your way home and pick up Amelie, Better Off Dead or the aforementioned Lips album. obvs.


more tomorrow, yo.

posted by uncle grambo |
---
Monday, July 15, 2002

even more buzz than lipnicki?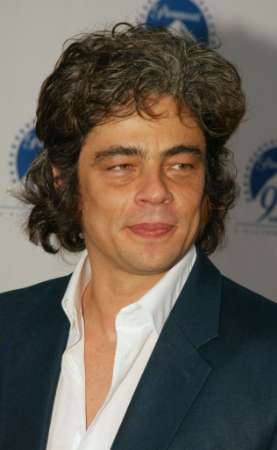 initially revealed by The Grizz

posted by uncle grambo |
---
lipnicki buzz




posted by uncle grambo |
---
continuing to prove that it's the best newspaper in the United States, today's Los Angeles Times features two articles certainly worth your time. first off is "Hope Won Out", an excellent interview with Bruce Springsteen and a pre-review (of sorts) of The Rising. secondly, there is a concise (by LA Times standards) article about Blockbuster Video's struggle to compete with the Best Buys of the world in the Great DVD Gold Rush.

also, i want to send belated birthday props to GKV. the world will be a better place once Preciousness.org gets off the ground...keep your fingers crossed in hopes that it will be soon.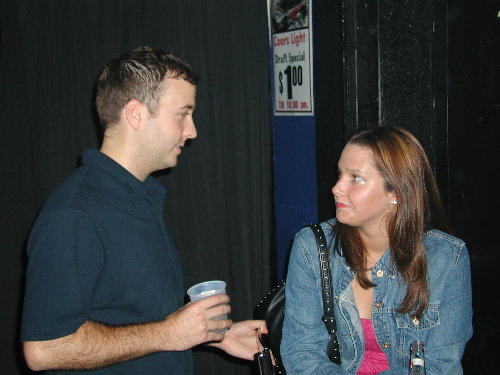 posted by uncle grambo |
---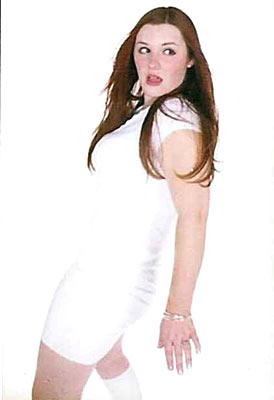 this weekend was resplendent with buzz. i will attempt to summarize in a few short paragraphs.


friday night - caputchin soup kitchen buzz: attendance at this massive charity bash in fabulous clinton twp unexpectedly resulted in cross-dimensional time warpage. i'm talkin' gallons of Aqua Net, talking robots and guys w/afros on stilts. i'm talkin' the hustle with variations you've never even dreamt of. i'm talkin' appearances from the entire Peabody clan (from Grandpa Herbert to Grandma Rosemary Peabs, from Foss to Nancy, from Aaron to MJP). and yes, i've got photos of it all. look for them to be posted later today. best.


saturday night - Baetens Buzz: after some especially delectable Pina Coladas in the Glinka backyard, a few of us headed downtown to the Magic Stick for the Gore Gore Girls CD release party. immediately upon entrance, the Grizz re-introduced us to G3 bass player supreme Melody Licious. nummer and i were blinded by buzz and spent most of the night screaming her name above the roar of the crowd. the gore gore's were the evening's headliners, hitting the stage a little after midnight and proceeding to rock for 75 minutes plus. the G3's bass lines and backing harmony vox harken back to '60s girl groups like the Shangri-La's, but their guitar riffs sometimes echo a forbidden daliance between The Runaways and The Ventures. the crowd was with the Girls from the start, especially the shirtless guys clamoring for a wink from Miss Melody. the G3s even played a cover of The Paybacks "Black Girl", with the entire Paybacks line-up (incl. Buzz Mistress Wendy Case) singing along in the front row. look out for a record review of "Up All Night" (the CD release in question), and clear your calendar on Thursday August 8 for the Whitney Garden Party show feat. both The Gore Gore Girls AND The Paybacks. ditch the Strokes/Stripes for their Clutchies performance, you'll see them at Chene the next night as it is. if you need more reasons why The G3's/Paybacks are the show of shows that night, check out this glowing review of a recent NYC show by both bands from this week's Village Voice. obvs.


sunday night - Vines Buzz: pre-show Plakas sounds good in theory, but post-Plakas shows are slightly difficult to handle. after discussing theories on Clones' box office, Ian's undeniable charisma and whether or not Plakas really will bread and fry unattended children, a small group of us headed over to the Shelter to catch NME's band of the week, The Vines. so much buzz, all undeserved (unfortch). their lead singer has one of the best screams since Kurt, that much is true, but the rest of the band dulled this journalist virtually to death. realizing that the crowd was barely clapping throughout the set, the lead singer started climbing the pipes that hang from the ceiling during the last song in an attempt to generate Buzz. unfortunately, the crowd was won over by these elementary school tactics and wound up loving the show, thanks mainly to some Monkeybar Histrionics. worst. this reporter has seen enough shows to realize that NME Buzz + Sam Kinison + Jungle Gyms do not equate to deserved buzz. the night was deemed salvageable because Jerry Maguire and From Dusk Til Dawn were on Fox2 and WKBD Channel 50, respectively. "What about Robin Williams?" you ask. I reply by feigning a stroke, because i would rather slip into the sweet abyss of a coma than ever see 1.4 more seconds of his stand-up routine. i lasted about six minutes before switching back to Keitel and Clooney. obvs.

posted by uncle grambo |
---