Friday, October 21, 2005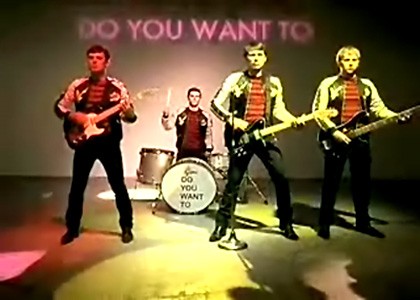 SATURDAY NIGHT DEAD? Gosh, is it already that time of the year? As Jen Chung sagely noted yesterday on Gothamist, "this is a good, if evergreen question." While it's true that the hounds always seem to be nipping at Lorne's heels, stories like this don't generally start to surface until the December / January timeframe -- witness last year's NYT article that featured quotes from both Nummer and H-Bomb. So why now?

The only thing that I can chalk it up to is that, just like retailers touting the Christmas shopping season in October, the Post wanted to get a jump on things. But even after reading the article a few times, your Uncle Grambo has a hard time comprehending is whether or not the author, Chris Erikson, has actually watched the show or not this year. Yeah, Horatio is still an embarrassment and yeah, most of us miss Tina Fey (btw, she's back this week!), but it's tough to respect this dude's opinion when he fails to mention the surprisingly strong work turned in thus far by Jason Sudeikis, Bill Hader and Andy Samberg. Considering how hard Erikson was tugging on Eric Marcisak's package, I wouldn't be half-surprised to find out the two are friends.

But who am I to comment? I'll leave the job of previewing this weekend's Catherine Zeta-Jones / Franzia Ferdinand episode to the masters, Nummer and H-Bomb. Take it away, kids.

But before they do, your Uncle Grambo has an admission to make ... I'm really kinda totally diggin' on Franzia's new single, "Do You Want To." I think that S/FJ said it best in the latest issue of The New Yorker when he described the single as being "fabulous ... [with lyrics] that you could imagine Mick Jagger using in the mid-nineteen-seventies." First Fall Out Boy and now Franzia? DAMN YOU, Q101! DAMN YOU STRAIGHT TO HELL!

NUMMER
H-BOMB
Episode 2: Jon Heder / Ashlee Simpson (10/8/05)

A potential Charles Rocket tribute aside, I think the big question this week lies with the featured players. Jason Sudeikis simply dominated the last live episode and one has to wonder if the floodgates are officially open for him, Hader and Samberg. Is this the beginning of a revolution similar to how fast Farley, Sandler and Spade yanked the rug from under their aging superiors in the early 1990's? I'm seriously hoping so. It breathed new life into the show then and Lord knows we could use it again now.


The guests this week form a UK invasion compliments of Wales native Catherine Zeta-Jones and Glasgow's Franz Ferdinand. It also marks the third episode in a row, a trend that continues next week, of first time hosts. I'm not expecting comedy brilliance from Zeta-Jones, so we'll have to rely on the writers coming up with more left field sketches like Werewolf Boyfriend and Black Eyed Peas-for-Hire from the last episode to keep her occupied. I also can't think of a stereotypical Zeta-Jones personality off hand, save the T-Mobile ads, for the writers to anchor much around. Hopefully that forces them further into fresh sketch universe.


Looking forward to Franz on the musical side as well. I missed their last Detroit stop and have yet to see them live. After Ashlee Simpson bored us during the Heder episode, I'm sure Franz will have an easier time joining Kayne West in the kick ass column of musical guests for the new season.

This week with host Catherine Zeta-Jones and musical guest Franz Ferdinand is a complete toss-up for me. Yes, Zeta-Jones is beautiful and charming and can be somewhat comical, but is that enough to put on a great show? Perhaps, but I'd be more willing to bet that a great show in this case will depend either on some fantastic sketch writing or casting Jones in supporting roles, rather than having her front and center in each skit. At the very least, I hope we can continue to rely on guys like Sudeikis, Hader and Samberg for some laughs regardless of the overall quality of the show.


Franz Ferdinand, on the other hand, will undoubtedly add some energy to the episode with their two performances. I really don't have a strong opinion on their music either way, but I have a feeling they'll definitely add to the coney count rather than deplete it.
posted by Uncle Grambo |
---
Wednesday, October 19, 2005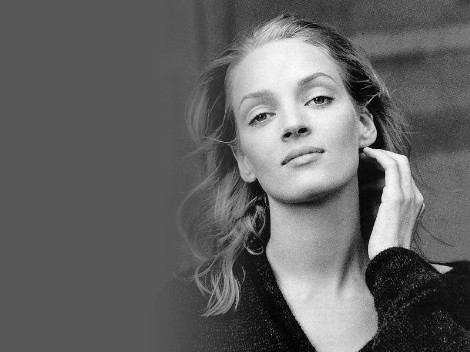 Happy birthday, Metro Times. Your Uncle Grambo remembers his 25th birthday, back in the halcyon days of 1999. Actually, come to think of it, I can't remember my 25th birthday. And hopefully, if Friday goes well as planned, the good folks at the MT won't be able to remember theirs either.

That said, whilst thumbing through today's issue, I stumbled upon a feature about Detroit bands who never made it to the "big time", not the least of which was Majesty Crush. You know, the "faggy dream pop" band whose best songs (at the time) rivaled the best of bands like Ride, Chapterhouse and anyone else in the Creation/4AD scene. Their songs were chock fulla reverb and even fuller of resets of not-yet-infamous and then-underrated hotties like Uma Thurman and Monica Seles. But thanks to bad timing and bad record labels, Detroit's all-time best evs shoegazers never reached the kind of international buzz that they oh-so-deserved. For those that weren't there at the time, be sure to download their ridiculously catchy (and aforementioned) single off the ultrabestevs "Love-15" LP called "Uma" below ... but for those that never forgot, none other than Christopher Handybestever sat down and caught up with the guys on their whereabouts in 2K5.

Majesty Crush — "Uma" (mp3) — Right-click, save target as. Bovs.

Around the MP3 Blogosphere in 80 seconds. Featuring the likes of Gum, Leaf, Matty Flux and GvB, among others. A solid list through and through that would've been bolstered ever-so-slightly by the inclusion of Rachel SceneStars.

Speaking of Gum, this song by Gnarls Barkley is probably the best song I've heard in AT LEAST the last seven days. Well, either that or maybe that Fall Out Boy jawn. Your Uncle Grambo heard "Sugar, We're Going Down" at least eight times in Skokie this weekend; despite the very Creed like intro, my barriers have officially been broken down.

Sminty reports that 3G Henson is packing his bags and moving to the Lone Star State. I'm sure his aggressively infantile right-wing schtick will go over real well in the land of G. Dubz. Don't let the door hit you on the arse as you leave the state, Gregggggg!

Jake "The Snake" Plummer's cheerleader girlfriend not only has a porn star name (Kollette Klassen) but also a porn star bod (sorta NSFW). Man, maybe if your Uncle Grambo grew a kickass pornstache like Plummer used to have, I could score me one of them Automotion broads. [via Deadspin]

Speaking of which, if your Uncle Grambo was a Denver Bronco and not a Detroit Blogger, I'd be saddlin' up with the impossibly best Kendra Padilla. Bovs on those respective bucking bronco tees, yo!

Everybody loves Raymond? Bitch please. More like Everybody Loves Pizza! Nice to see that Como's got its propers as one of the best 100 pizza joints in the country. Well deserved. But as good as that `za is, no way it can hold a candle pepperoni slice to My Pi! [via The Freep]

Pink is the New Breakdown? Pink is the New Mariah? Pink is the New Backlash? Man, what's going on with Trent these days? Homeboy needs to detox or somethin. Quitting your j-o-b and blogging full-time ... harder than it looks? Puzzling.

Loftus on Dear Audion on Pitchfork. Best.

Finally, a hearty congrats to my gal Lizzie Spiers for landing a book deal. As they say in the book publishing bizz, "SO BEST!" Here's a shot of Uncle Grambo, the bloggilicious Kate Lee, Spiers and Sklar from a (oh so slightly) drunken Friday night in NYC back in July.

posted by Uncle Grambo |
---
Tuesday, October 18, 2005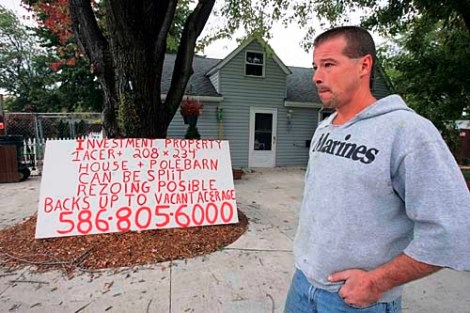 Oy gavult! When your Uncle Grambo saw this pic that accompanied the lead story in the Macomb County section of today's DetNews, I'll admit that I didn't know whether to laugh or to cry. After all, I can't be the only one that gets a little depressed on the inside when a stereotype proves itself to be true. It got me thinking -- illiteracy jokes just haven't been the same since a wildly coked-out "Hollywood" Henderson accused Terry Bradshaw of not being able to spell the word "cat" if you spotted him the "c" and the "t." On top of which, this dude is either an ex-Marine or he supports the troops just like your Uncle Grambo does (Semper Fi, y'all!) and the last thing I want is to be labeled some sort of pinko commie bastard. So I decided to be nice and not poke excessive fun at Todd Blockhead of Clinton Twp. But ferreals, the last time I saw a hand-painted sign that was rife with this many spelling errors was the time when your Uncle Grambo was trippin' psilocybic stizz and imagined I had a three-way with June Cleaver and Donna Reed inside the Little Rascals' clubhouse! BOW!

So what if he got arrested, my boy Darko is leading the NBA in blocked shots so far this preseason. Forget Serbia, my boy Darko is from BOVSNIA!

"The thing I like about Dolly Parton's boobs are that as I get older, they stay the SAME SIZE." Wonder if Matty McConaughbest knows that D. Parton rests her breasts on bongos when she's tired?

Charles Rocket. A half-coney in life, a half-coney in death. RIP to who's easily the worst SNL castmember outside of Jimmy Fallon.

Why on earth is Jessica Simpson dining out with "Jackass" fourth banana Ryan Dunn? I guess we'll really know that her marriage is over when the 'razzis catch her with Rake Yohn. [via Just Jared]

Check out the rad clip of The Boss playing "Born To Run" at the Hammersmith Odeon in 1975 over at Amazon.com. It's off the 30th Anniversary Edition of "Born To Run", due in stores on November 15th. The 3-disc CD/DVD set looks to be an opening day must-purchase for any true blue Springsteen fan. HINT HINT!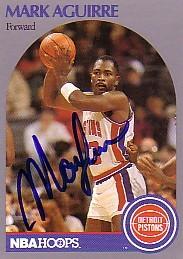 For those of you out there stuck on how to carve your own personal Great Pumpkin, check out these handy stencils of your favorite Detroit Pistons. As rad as they are, your Uncle Grambo was really hoping they'd have one for the original Pumpkinhead, Mark Aguirre.


Gotta say that I've really been enjoying the "Lost" recaps on TVGasm. The way that they are able to mix funny and fresh humor into a thorough plot summary reminds me of the old days of Mighty Big TV -- you know, before they sold the funk out and changed their name to TWoP and made you click through on 14 ad banners just to read one recaplet. Definitely worth a bookmark.

posted by Uncle Grambo |
---