Saturday, October 08, 2005

You heard it here first ... WACKO JACKO IN PREGNANCY SHOCKER!


No, not THAT one. Your Uncle Grambo is talking about Detroit's own Wacko Jacko White, lead singer The White Stripes. According to the highly reputable Fleet Street tab, The Sun, Jack White and model Karen Elson are expecting their first lil garage rocker! According to the paper, Jack broke the news to his family and friends after last weekend's sold-out three night stand at The Masonic Temple. I guess he's no "fraud" in the sack, Chesney stizz. Congrats go out to the happy couple! But what I'm really wondering is this ... how will Miss Modernage take the news?


In a related story, check out this hott (and puzzling) photo of Meg White holding court with Trent Reznor and the rest of NIN -- dated 10/7/05. I say "puzzling" b/c NIN and Queens don't play the Joe until tonight (!?!?!) ... where was this picture taken? Why was Meg in their dressing room? Are Meg and "Muscles" Reznor an item? So many questions, so few answers ... DEVELOPING!!! [pic via NIN.com, thanks to Anemic333 for the heads-up]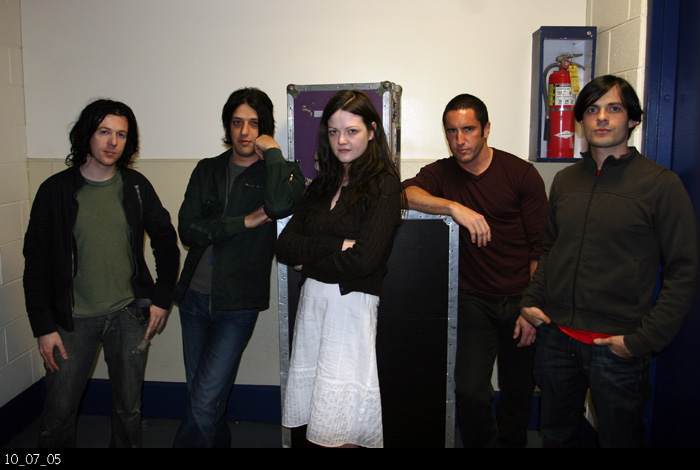 posted by Uncle Grambo |
---
Friday, October 07, 2005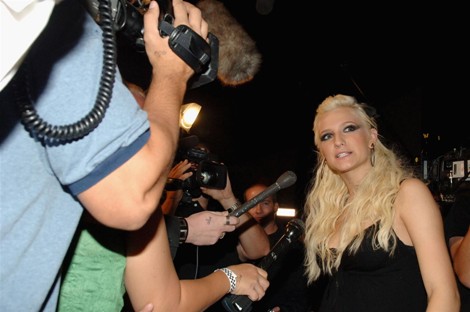 Commerce 1, Art 0.

I mean, can you think of any other possible explanation for Lorne's decision to pair up Jon Heder and Ashlee Simpson on this weekend's SNL? While your Uncle Grambo felt pleasantly relieved at the outcome of last week's Season 31 debut (look for Nummer and H-Bomb's official review to arrive this PM), I can't say that I'm enthralled to see a couple of one-trick ponies land this kind of prestigious buzz. However disappointing this is from an "artistic" perspective, you can't fault Lorne for going with this combination.

Being the shrewd sage that he is, Lorne clearly recognizes that teens have turned Napoleon Dees into an certifiable cultural juggernaut (over $100 million in DVD sales, not to mention a position as "the strongest selling licensed products in the teens' and boys' mass marketplace") -- he's clearly counting on these very same teens to tune in on Saturday night. Additionally, his decision to invite Ashlee Simpson back to perform has resulted in his show garnering the most publicity since, well, the last time that Trashlee "performed." Lorne is nothing if not a genius-level television producer, so you can bet your sweet bippy that he is fully cognizant of what butters his bread. Need a hint? Two words — ratings points and audience share.

That said, maybe the show will be great. I'll leave the prognosticating to the duo that do it best, Nummer and H-Bomb. Take it away, you crazy kids!

NUMMER
H-BOMB
Episode 2: Jon Heder / Ashlee Simpson (10/8/05)

A few months shy of two years since "Napoleon Dynamite" premiered at the 2004 Sundance Film Festival, SNL finally jumps on the "Vote for Pedro" bandwagon. I know the argument can be made Heder is promoting his supporting role in "Just Like Heaven," but even that movie is nearly a month old - plus the fact that Heder's character is only in it for about five minutes. "I need a co-laa".


Knowing that, I'm curious as hell on what they'll do with this episode. Will they be so obvious as to whip out a few Dynamite sketches? Fake outtakes or auditions perhaps? Will they set up some cameos from Pedro, Uncle Rico or Kip? Will Heder recreate the climatic Napoleon Dynamite dance as a spoof to Ashlee Simpson's "hoedown" from last season? Let's pray the SNL staff can come up with something a little more original.


Not too thrilled to see Simpson back either. After it was reported she wanted a second chance on SNL over the summer, this booking only shows that guests can simply "ask" to be on SNL these days. Maybe that is how Heder landed a hosting spot a year after he was relevant too? I'm just hoping they don't go overboard on the fact Simpson is back. If I see a backstage sketch with cast members asking her if she needs acid reflux medicine, I'll be changing the channel.

Fresh off the heels of the so-so premiere with Steve Carell, I'm actually looking forward to seeing Jon Heder take a shot at SNL hosting duties this week. Yes, I loved "Napoleon Dynamite" and probably wouldn't mind seeing a brief parody skit of the movie, which will more than likely be shown at some point in the show given SNL's history of exploiting whatever made the host "famous" in the first place. That being said, however, I do not want to watch an entire episode full of sketches based solely on the quirky flick. If that is going to be the case, I'd rather just watch the DVD. I am way more interested in seeing what else Heder has to offer in the comedic department and I just hope the writers and cast actually give him that chance.


Simpson, on the other hand, is a huge letdown as musical guest. What the hell is she doing back already with all of the other great bands out there to pick from? What, just because she got caught lipsynching by the entire world and wants a do over, she should automatically just get it? Sorry, Ashlee. You fucked up. Get over it and move on. Needless to say, I'm pissed off that just because she feels the need to prove herself to an audience that could care less, we have to miss out on a band or singer that could've really added to the show.
posted by Uncle Grambo |
---
Thursday, October 06, 2005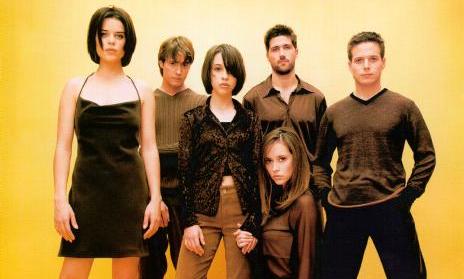 So, like, you ever find yourself wondering whether or not the BoDeans lose sleep over the fact that they'll forever be remembered as the poor man's version of The Rembrandts? I mean, both bands had stellar careers (both in terms of record sales and critical kudos) that were temporarily buoyed when one of their jawns was appropriated to be the theme song of a hit television show in the mid `90s. But somehow, in the accompanying 10 years or so, The Rembrandts "I'll Be There For You" has essentially earned the blue ribbon as THE pinnacle of pop band TV theme songs while "Closer To Free" has been all but forgotten. Witness comps like "Whatever: The `90s Pop And Culture Box Set" ... c'mon Rhino, there's no good reason not to pay the proper respects to the Salinger clan. An even greater crime is the "TV Hits of the `90s" soundtrack. How on Yahweh's green earth did the BoDeans get left on the cutting room floor when the theme from "The West Wing" got tapped?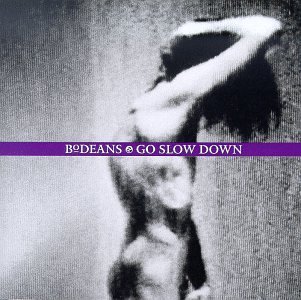 But why? Sure, in retrospect, "Friends" was the biggest television hit of the `90s while "Party Of Five" was a pity party of sheer suckitude. And yeah, I gotta admit that I still think about that one video where Courtney Cox was pounding the skins with headlights fully blazing. But as far as songs go, I'd spin "Go Slow Down" about a gajillion consecutive times before I'd ever even THINK of throwing down some Rembrandts. Fuckin' eh, man. I swear, universal injustices like this is almost enough to give this blogga an ulcer.

Holla atcha, Calcannies! Nice job scoring $25 mills from AOL. Interested in recruiting anyone to cover the Detroit beat? I could get real motivated real quick for a 1% cut of that jack. Shmears. [via Romenesko]

As expected, the NFL has suspended Chuckie Rogers for the next four games for violating the league's substance abuse policy. Man, are drugs really THAT important to you? Why on earth wouldn't you be all Irish Spring up in that piece after you failed a second drug test, holmes? Maybe you need to go to RE-HAB with PEDRO GUERRERO.

D. Hauslaib recently linked to a story claiming that Bynes is gonna attend NYU next fall. C'mon now Bynes, I suggest you read Lucy Liu's bio (U-Mich Class of 1990) before making such a hasty decision! And I quote, "Liu graduated from Stuyvesant High School in 1986 and enrolled in New York University; discouraged by the 'dark and sarcastic' atmosphere of NYU, however, she transferred to the University of Michigan after her freshman year. She graduated from UM with a degree in Chinese Language and Culture, managing to squeeze in some additional training in dance, voice, fine arts, and acting." HOLLA!

Wondering where 97.1FM's Gregg & Michelle have disappeared to? I'm not. WORST!

Gotta love Anchor Bay, but this is getting redonka donk. Um, remind where I've seen this idea before? Oh yeah, the first time they did the very same thing. Desperation makes a yucky cologne, y'all. Oh, and explain to me how exactly something can be considered "Limited Edition" when it's been in market since March 2002?

Although I learned a long, long time ago that Dave Poland is more of a glorified blogger than an actual movie columnist, I respect the time and effort he put into reviewing the latest DVD volumes of The Director's Label series. FWIW, while your Uncle Grambo has never really thought too highly of dudes like Romanek and Sednaoui ("Big Time Sensuality" aside), I'm a HUGE Glazer supporter and have been for a long, long time. He's one of the few people working in music videos/film/telly/what-have-you that can truly be called a visionary. For that reason and that reason alone, RUN, don't walk, to the store today to pick up your very own copy of The Director's Series Vol. 5. Particulary best is Jamiroquai's stoned out of his gourd commentary on the "Virtual Insanity" video. Even more best is the UK commercial for Guinness called "Surfer" ... after watching it, you'll quickly realize that no one does ominously awesome musical cues quite like Glazer does (see also: "Sexy Beast", "Birth"). Now someone get to work on my Sophie Muller collection!

And finally, in case you're wondering why you don't read about things like TomKat and Brangelina and Nick Lachey on whatevs anymore, take a gander at what my boy Douglas Reinhardt had to say on the situation. To use his terminology, Brills Murray. Pure Brills Murray.

"i guess since i have a blog, i'm supposed to write about these things like the spawn of tomkat and the lindsay lohan demolation derby and the donzo-ness of jessica simpson & nick lactchey, but the thing is, i don't care about these people. do these people make good records? no. do they hang out with killa cam and all over the cobrasnake? nope. do they know how to stop yankees' rookie senstation, robinson cano? most likely not. can they help me get a copy of "the state" on dvd because i'd love to see the "you'll always give me a boner" skit? i don't think so. do they know james murphy and do they constantly ask him to squash his beef with death from above1979 so we could get a dfa remix of dfa79? no way jose. do they make good movies? nope. well, retract that, loved mean girls and magnolia is in my top 5 of all time, but those ones aside, do they make good movies? and that one where katie holmes showed her knobs, that was a good one, too. but all those movies aside, do they make good movies? not in my lifetime. unless, like these people start calling shows like "curb" and rap music a 'street drug' or they start to show up on stuff i like, ruining it, then i'll say something, but you know, these people don't affect me in any way and frankly, if we all leave them alone, maybe they'll just go away. remember how much better the world was without joe simpson having any form of success? i mean, do you even remember when you didn't know who joe simpson was? remember when tom cruise was remotely normal when we just accused of him being gay and thought nicole kidman had ice in her veins? well, i'm gland that the world got nicole kidman in that divorce, but remember when tom cruise would just be sorta normal and only be mildly douchey? why can't we go back to those days? let's just ignore them everybody. if lindsay lohan has a new single and nobody illegal downloads that, is she still singing? think about it."
posted by Uncle Grambo |
---
Tuesday, October 04, 2005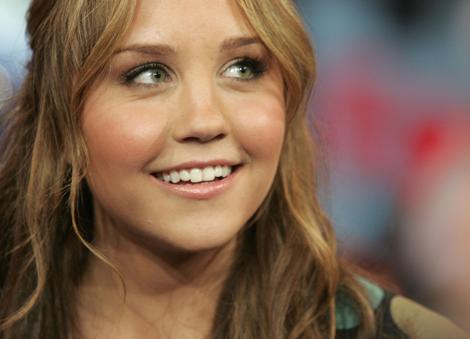 Don't call it a comeback! Long time FOWs will recognize the old axiom that as the Bynes goes, so goeth the Grambo. Seeing as how we're all in the cosmic wake of a week in which Bynes appeared on six television shows as a guest star (including Conan, Martha and "TRL"), your Uncle Grambo figured that there couldn't possibly be a better time to bring some renewed energy and vigor to the increasingly stale Blogosphere™. So put down that copy of Cosmo Girl and hitch a ride on my proverbial baloney pony! [pic via Superior Pics]


Um, anyone else here know that Neil Patrick Harris is gay? Allegedly. I was watching his new (and mildly funny) shizz on CBS the other week when that bomb got dropped on me. I was bewildered to the point of being defensive. I mean, who knew?


I know that there aren't a lot of people out there ready and willing to admit that they're fans of The Killers, but your Uncle Grambo isn't one of them. Call me crazed, but I'm still listening to the "Hot Fuss" ... in fact, it spun on my iPod as recently as yesterdizz. For those other closeted Killers fans out there, rejoice! It looks like Flood and Alan Moulder will be at the helm of their next jawn. Here's hoping Flood brings it, "Lullaby" steez.


Everyone* knows that women who wear red lipstick are nothing but dirty, tawdry, goodfernuthin' street whores. ESPECIALLY women who are trying to appear presidential on the telly. Right? Right.


Women have to stop starving themselves point the past of hotness. Your Uncle Grambo concurs with The Onion's thesis. After all, "no one wants to bang a concentration-camp prisoner."


Former "American Idol" champ Fantasia has finally admitted that she can neither read nor write. Now isn't it about time that she admits she can't sing, either? [CUE LAUGH TRACK]


Now THAT'S how you do it, Mitchie ... THAT'S how you debate! Great column from Mitch Al-Bomb in this morning's Freep about the decrepit debaucle that is the Detroit Tigers organization. It's about god damn time that Al-Bomb got off the melodramatic tip and unleashed his inner Drew Sharp. Spank that Illitch ass, Mitchie ... SPANK IT!


Speaking of my boy Drew Sharpie, his column berating Det. Lions WR Chuckie Rogers for showing no sack on the football field takes on a new light after ESPN's Chris Mortenson revealed last nizz that the former Sparty standout (and #2 overall draft pick) is about to be on the receiving end of a 4-game suspension for violating the NFL's substance abuse policy. Just goes to prove that while you can take the Chuckie Rogers out of Sag-Nasty, you can't take the Sag-Nasty out of the Chuckie Rogers. Wonder if he was smoking the ganj like Ricky Williams or bumpin' rails like Kate Moss? My bet is that the local print media will handle this DEVELOPING (!!!) sitch with kid gloves, much like they did during the the great Jeff Smoker on blow controversy from 2002.


And finally, some long overdue buzz to blooming blogstar Trent for recently scoring some major love from The Freep and "Best Week Ever." We saw Mr. Pink himself out at Slow's on the eve of his trip to NYC -- we chatted for a few and wished him the best of luck. It's good to see a local brosnan get some national propers. Best.


*And by EVERYONE, I really mean overly conservative Protestant cornholios. Welcome to the 2000s, people — jump on in, the water is warm!

posted by Uncle Grambo |
---
Monday, October 03, 2005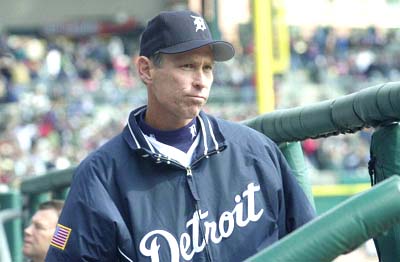 Buh bye, Tram. Don't let the door hit you in the arse on your way out, mmmkay?


Oh yeah, now that you've pretty much tarnished your reputation by accepting (and subsequently failing at) a job which was CLEARLY over your head, might as well put in that call to the good people at ProActiv®. Hell, there's nary an athlete in their entire stable of celebrity endorsers ... you'd be a shoo-in!

posted by Uncle Grambo |
---