Thursday, March 24, 2005

Today's lesson: REDIRECTS!


Memo to the rocket scientist MBA types who run Home Depot's internerd marketing strategy: If you're going to shell out (sell out?) for a plum promotional sponsorship on "The Apprentice", be sure to get your QA team involved in testing the vanity URL you promote in a high profile plug.


You see, after the apprentices conducted a do-it-yourself clinic at Home Depot in tonight's episode, a commercial ran that suggested that viewers visit www.homedepot.com/apprentice to learn when they could attend a similar clinic in their hometown. Unfortch for the geniuses at the Depot, my bet is that a healthy number of prospective customers instead typed homedepot.com/apprentice into their browser of choice, which points directly to a big fat error page (see below).




Nothing like a nice, warm glass of "Oopsy daisy" to wash down a multimillion dollar investment, eh? This is a perfect example of a company who doesn't have their finger on the pulse of today's Everyman. When was the last time you typed WWW? Probably the last time you finger-banged Mary Jane Rottencrotch. Bovsnia. No buzz for Home Durst-O. I'm taking my bizznass to Lowe's, yo.


UPDATE (10:01 PM EST): They just fixed it. Glad to see someone in Hot-Lanta is reading whatevs.org. Spencer, is it you? I guess catching the error in time for the West Coast feed is better than nothing, yo.

posted by Uncle Grambo |
---
Wednesday, March 23, 2005

Looks like our favorite hyperspaz director has been studying the work of David LaChappelle, yo. Check the similarities between Miss Scarlett in this screencap from the recently released trailer for "The Island" and the look that Brit Brit sported in the "Everytime" video. Suicide is painless. Obvs.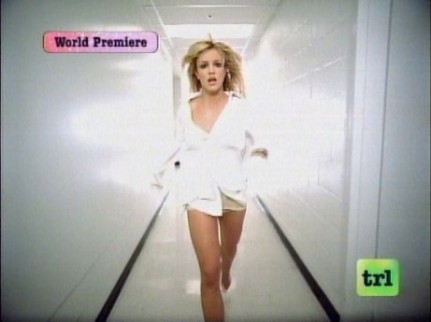 BONUS! Check out this hott footage of The D™ from said trailer. Summer 2005 revealed!

posted by Uncle Grambo |
---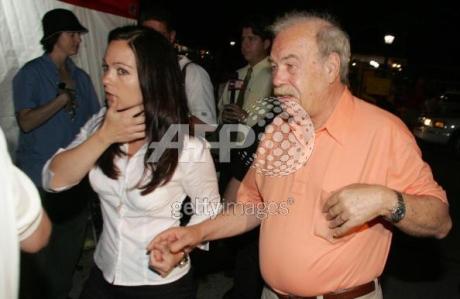 I don't know how YOU have been spending your free time of late, but your Uncle Grambo has been focused on developing my screenplay for "Totally Tubular! The Terri Schiavo Story." I mean, am I the only one who thinks that Suzanne Vitadamo is kind of a dish? Playing the "I'll provide you solace during your time of grief" card ... some say highly underrated.

And that dad! He's a gruff one, n'est-ce pas? Kind of reminds me of that manager from "Major League"! Which is why my team of agents over at CAA have been working with me to get Reese Witherspoon and James Gammon attached to the hottest project since "Dante's Peak", yo. Just TRY telling me that I'm not the next Michelle Gertz! Robvs.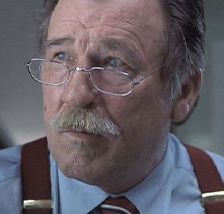 posted by Uncle Grambo |
---
Tuesday, March 22, 2005



What do you get when you cross old friends, hundreds of Eagle Claws and a weekend chock fulla March Madness? More buzz than you can shake a stick at.


Big ups to Coach, The Clizzark, Malbersblows, Wartinsmooth and everyone else who made it out to The Field House last weekend.


Posting is going to be light this week. Yeah yeah, I know ... posting has been light the entire YEAR, right? Well, this week your Uncle Grambo will not only be swamped with work, but I am also moving from the cozy confines of Royal Joke to the haven of hipster hottness that is Hamtramck. Aside from the official release of a BOMBSHELL of an interview that I managed to score (along with THREE SNL reviews that I've fallen behind on), I probably won't be back until next week.


But, to that end, there is light around the corner. The ultra super mega Top Secret project that has kept me slaving away for 60-plus hours a week for the last three months is nearly complete, which should free up time for more of the PHC that you have come to crave. Rozzle on your bovsnia, FOWs. Snizz. Until then, much love.

posted by Uncle Grambo |
---