Friday, March 18, 2005
While no one knows for sure whether or not Demi Moore is pregnant, the events of the past week have certainly helped get Ashton Kutcher back on the map. Mr. Punk'd has been awfully lo-pro since Cameron Crowe bounced him from the set of "Elizabethtown" before the onset of production. But there's something to be said for dropping out of sight to lick your wounds in relative privacy, so I throw The Kutch some mild propers.

All that being said, how will he fare as host of "SNL"? I'll leave that one up to the experts, Nummer and H-Bomb. Sit back, relax and enjoy the dynamic duo's patented pre-show comments. Bozzle.

NUMMER
H-BOMB
Episode 15: Ashton Kutcher / Gwen Stefani (3/19/05)

This week will mark 27-year-old Ashton Kutcher's third SNL appearance. His first was a cameo during the totally best 2001 Billy Bob Thorton episode and his second was a forgettable hosting spot back in 2003. When Kutcher hosted for the first time, that new show Punk'd was on everyone's lips and Kutcher exposure was at an all time high. Not surprisingly, all the hype didn't add up and Kutcher went on to score 18 out of 56 coneys.


Starburst to 2005. Kutcher learned Lenny likes pop tarts in The Butterfly Effect, Demi Moore got pregnant and Punk'd has entered Season 4. With this in mind, I guess my expectations haven't changed much. Expect another average episode with one or two high points. Let's just hope he wears pants during the monologue this time.


On the Season 30 side stage, Gwen Stefani is set to make her 4th SNL appeance. She has shown up twice with No Doubt (1996 and 2001), as well as a sidekick spot with Eve also in 2001. With Love, Angel, Music, Baby still generating buzz, I suspect she'll put on something worth watching. Take a chance you stupid hoe, she's still a super hot female.

Truthfully speaking, I am not happy with SNL's choice of host this week, Ashton Kutcher. I am so sick of this guy's face it's not even funny, much like I'm sure this episode will be. His last attempt at hosting was basically a flop and only went further to prove he is more annoying than amusing. I see this show as simply staying on track with the rest of the episodes as of late, just a bunch of boring and pointless sketches with maybe a couple of laughs coming out of the entire 90 minutes.


Gwen Stefani, on the other hand, is going to be great. I'm really liking her new style of music and her image is still one that I love to this day. If all goes well, I'm expecting some fantastic perfomances out of her come Saturday.
posted by Uncle Grambo |
---
Thursday, March 17, 2005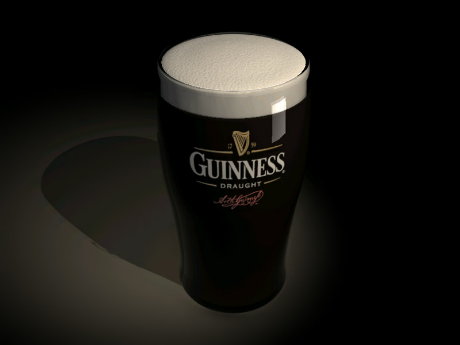 Toppa the marnin' to ya, lass! So, is everyone in the FOW Nation getting blitzkreiged today or WHAT? Your Uncle Grambo will be hitting the highway later this afternoon to get his bender on, Chicago stizz. If you live in the greater Chi-Town area and you are interested in increasing my surly quotient by buying me a shot or three of Jameson, swing on by The Field House and I'll gladly accept your cup of kindness. Robvs.


Still feeling bad for Blackie Stamos after he got tsurrrved by Rebecca Romaine Lettuce? Well, take that man off suicide watch. Not only does he have a new show on ABC, but in the first episode he made out with skimply clad Madchen Amick! Oh, the humanity! Sweet, sweet Shelly Johnson ... glad to see you're making a comeback now that you've hit your later 30s. Hott.


Buh bye, Dirty Sanchez. Going to Tigers games this year won't be nearly as fun without an excuse to scream "DIRRRRTY SANCHEZ!" at the top of your lungs four to five times a game.


I don't know about you, but your Uncle Grambo reads Maxim for the articles. Case in point, M. Hudson Hawk gets quoted in an article this month called "How To Beat Auto Scams" ... congrats, Hud!


Frank Chrome Waves reports that Jeff Sheinkopf, former keyboardist for Sea Ray and long-time FOW, will be joining Longwave. Congrats to both parties, may your combined besteverness result in fame and fortune when your new jawn hits the streets in late May.


Cocteau Twins pull out of Coachella. Worst. News. Ever. The news that Liz Fraser pulled the plug on the band's reunion hit me like a punch to the solarplexus, narrowly missing my xyphoid process and killing me softly. After all, this was going to be the 2005 equivalent to The Pixies, a moment in which your Uncle Grambo gets enveloped in musical manna and flashes back to the feeling of laying on my bed in the dark on Sunday nights, listening to Big Sonic Heaven. Hopefully Paul T will be able to pull a rabbit out of thin air and replace this last-minute cancellation. Might I suggest putting a call into Nick McCabe and Richard Ashcroft? C'mon, if Bernard Butler and Brett Anderson can get back together, ANYONE can!!! [via Dr. Gordon]


Jessica Alba ... still binoculars. [via The Fiddler]


Memo to the CNN exec in charge of luring AJ Hammer out of Siberia and back into our collective conscious: GFY! Or, at least tell me that Kevin Seal or Jon Sencio made up the final three. Why you gotta do me like that?


Googlezon ... REVEALED! [via C. Friggs]


And finally, you may have heard the rumours, but your Uncle Grambo can finally publicly confirm that I will be a panelist at this year's inaugural Motor City Music Conference (MC2). The foursome of Y.T., Sultan, Rob Theakston and Zac Data What? will be dishing on the popular topic of "Music And The Internet." Tentatively scheduled to go down at 2pm on Saturday, April 23, more deets will be forthcoming as the time approaches. Bovs on ALL of your respective tees.


Now go get drunk! I command it!

posted by Uncle Grambo |
---
Tuesday, March 15, 2005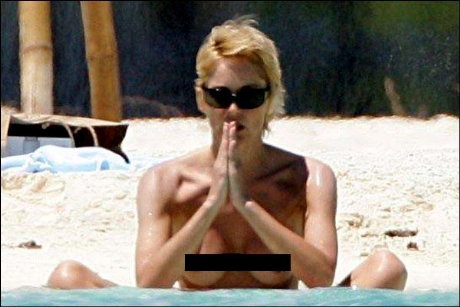 When it comes to tees, the universal rule of thumb is as follows: Bigger Is ALWAYS Better. A quick check of Google reveals 2,590,000 results for "big tits", versus a measly 355K for "small tits" ... pretty much what you'd expect, right? Right.


But what's seldom discussed about big tees are the effects of aging. Face it, FOWs ... gravity is one hard, cold bitch. Over the years, you can bet your sweet bippy that them there delicious sweater puppies will eventch become as droopy as a pair of ragged dog ears. Damn it if those A and B-cups that you were bitching about in your 20s don't start lookin' pretty damn fine. Case in point, the NSFW buzz of both Sharon Stone and Sheryl Crow. Granta, these two broads probably wouldn't even earn an honorable mention reset on my list of the Top 20,000 Hottest Women In The World. Howevs, some say time spent bovsing on their respective tees is time well spent. She mars.


Flak Mag's Bob Cook takes a look at the storied history of the Oakland Pioneers Golden Grizzlies. Give it up for Rawle Marshall and Coach Coachie's squad of underdawgs, y'all! Watch your back, Heels!


Wet t-shirt contests. Often talked about, yet never really scientifically investigated. Until now, that is! Propers to Road Rules Jake for recruiting an ably-breasted coed to conduct the most important research since the days of "My Name Is Jonas" Salk kicked polio's arse. [via Jen Daily Refill]


You say beeks, I say Michael Caine. Either wizz, it's all bovs.


During their first live perf in over a year, Chris Paltrow forgot the words to "Politik." I say cut the effing student some slack. Some say it's harder to rock when your gawky bird is bitching at you from the front row to pick up some maxi pads from CVS after the show.


The Grizz on the new jawn from Ivy: "Depending on your social life, this is music to listen to while falling in love or cleaning your apartment. Either way, you'll feel really cool while doing it."


Still as enthralled with your Donkey Kongas as the FOW Nation? CBS News.com's Joey Arak reviews "DK Jungle Beat," the latest GameCube title to make use of Konga technology. Any game that features DK immediately has buzz in my book.


Can any of the Legal Eagle FOWs let this blogga know if there's such thing as a pre-emptive restraining order? If so, your Uncle Grambo suggests that the parents of this kid take one out against Wacko Jacko, STAT!


And finally, what do you get when you cross Lindsay Lindsayism, Foxy Jess, Fred Durst and Flash technology? ONLY THE MOST INFLUENTIAL WORK OF ART EVS!!! Someone get MOMA on the horn, yo. Multimedia stizz. Robvs.

posted by Uncle Grambo |
---