Friday, November 01, 2002 j-lo battles the nipple tweakers


obvs this is the hottest thing since that Jewel see-through dress at The Grammys a few years back...


posted by Uncle Grambo |
---
scrambling


i'm preparing and scrambling to put together a report for the President of our company that is due at 2:30pm, so time is wicked short this morning. to keep your whatevs.org cravings in check, here is a preview of tomorrow night's Eric McCormack / Jay-Z episode of Saturday Night Live...


SNL Season 28 Revealed!


Episode 4 Pre-Show Comments: Eric McCormack / Jay-Z (11.2.02)


Jason: I've never seen a complete episode of "Will and Grace" in my life. I once saw half an episode with the story line revolving around characters from the show trying to scam Sandra Bernhard into letting them sublease her apartment or something. With this as my only background, telling me that W&G star Eric McCormack is hosting doesn't do much for the old excitement engine. I guess the only other thing I can compare it to is the February 2001 hosting duties from co-W&G star Sean Hayes. That episode was pretty solid. Strong sketches included Hardball, the yet to be overused Brian Fellows and Action Week. Can McCormack deliver after the strong showing from McCain? We'll know Sunday morning at 1:00 AM.


In other SNL news, sources are saying Nia Vardalos, Brittany Murphy and Jennifer Garner are close to the final stages of confirming upcoming hosting spots. Garner and Murphy could be cool. I'm not too familiar with Nia.


Heather: I really have no idea what to expect from this week's SNL with host Eric McCormack. I never watch Will & Grace, so I'm not at all familiar with his comedic style. Anyone's guess is as good as mine as to how good this episode is going to be. While McCain will be tough to follow, I'm hoping that since McCormack is a comedian, he'll do a decent job. I heard that Jay-Z will be performing "Bonnie & Clyde" with Beyonce. But as always with SNL rap performances, I'm wondering two things: how many people he will have on stage and will he be backed by a live band. But seriously, in all honesty, I don't have high hopes for this episode.

posted by Uncle Grambo |
---
Thursday, October 31, 2002 cornocopia of one-hitters


even if you didn't attend the show on October 21, you'll dig this insightful and well-constructed review of the Beck and Flaming Lips concert at the Detroit Opera House. slate.com has a quick, yet extremely informative, look at the practice of tipping in restaurants that tackles the origins of the practice, as well as reinforcing how very important tips are to waitstaff. i've never even heard of her, but suddenly everyone is talking about America's newest "It Girl", Ashley Williams from "Good Morning Miami." alan light, former editor of Spin, is looking to launch his new magazine with the unfortunate name of "Good Music" sometime in 2003. if you have ever wondered if a stripper would make a good girlfriend, this guy puts forth some good arguments why they would. and although i hate to say it, Brian McCollum's profile of the Insane Clown Posse mere days before The Sixth's Joker Card is released was a fantastic read; it's the first decent piece he's put out for The Freep in some time. and the Los Angeles Times' Robert Hilburn proclaims his respect for the "8 Mile" soundtrack, while Natalie Nichols reports on the recent Electroclash tour starring Peaches.

posted by Uncle Grambo |
---
who knew?


who knew that The Dallas Observer had all kindsa inside scoop on Nirvana? not me. i didn't even know that this paper existed! but that's why I'm working to build a network of FOWs from sea to shining sea...this link comes courtesy of rapidly rising FOW APLarcadia, who is still in my good graces despite his commie pinko rant yesterday. just kidding (schmobvs!). anysluts, the article I'm talking about reveals that Courtney Hole released the masters of "You Know You're Right" to Interscope and Dave Grohl because Grohl owns a master tape of Nirvana recording all of the songs on "Live Through This". According to the article, "this very tape is the reason Courtney Love settled her suit with Grohl and Novoselic: The Foo Fighters front man actually owns it in its entirety--it was scheduled to be Nirvana's fourth studio album, after In Utero, and both he and Novoselic play on all the sessions--and threatened to release it if Love didn't settle the suit. In fact, test pressings of the Foos' new One by One contained a hidden track that appears to be a 1:32-long montage of the Nirvana 'Won't Live Through This' sessions, as they've come to be known." The other big bomb they drop is that Kurt Cobain actually wrote The Vines' hit song, "Get Free." Apparently a recording exists of Cobain performing this song during an October 1991 in-store appearance. buzz!

posted by Uncle Grambo |
---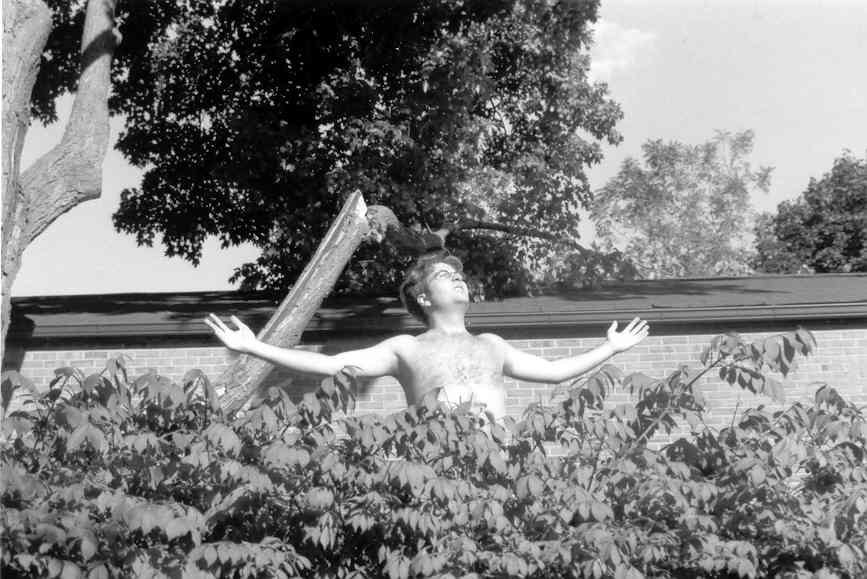 return of the mack
first things first. i have to send an enormously tigs shout out to Preciousness himself, GKVizz, for his legendary posts on whatevs.org yesterday afternoon. seriously, i asked him to learn HTML at a moments notice and he came through like Larry Bird in the fourth quarter -- fuckin' clutch and droppin' three-point bombs from the corner. let's just chat for a minute about his accomplishments -- the "weird science" reference was amazingly inspired, his links were dazzling, his recaplet of why we shouldn't forget about "Yo, Bum Rush The Show!" was informative and eductional, and that photo of him in the GKVibe is so classic that I'm convinced that all of the FOWs won't even begin to recognize its classic status for weeks. but the next time you see a GKVibe driving down the street, you better believe you're gonna think of Fabio sitting on the hood and Hasselhoff in the backseat. even though i thanked you profusely last night at Sugar Hiccup, you deserve more props. if you would like to send him email congratulations at somewhere other than hotmale.com, here is his email address. ok, i have lots of info to post today but not a lot of time to devote to posting it, so i'm gonna hit you with a big chunk now, and slightly smaller chunks as the day progresses. then i'm gonna hit you with some big stuff tonight after the kiddies roll through Virginia Ave lookin' for trick or trizzles. obvs. (hint - all kindsa nipples!) so without further delays, here's some hott linxxx:

— there isn't any official word from Hot-Lanta, but it is awfully coincidental that GKV referenced the fact that i was partying with the Goodie Mob yesterday and their announcement that they broke up came around 6:30pm last night. bizarr bazarr!

— while we're on the topic of rap music, i regret to inform you that Jam Master Jay (of Run-DMC fame) was shot to death yesterday afternoon. this is obviously a big loss to the hip hop community, but hopefully in the wake of this tragic event we'll all take the time to give JMJ his proper props. shit, Run-DMC had rhyme skillz like no other in that era, but Jam Master Jay (and Rick Rubin) still don't get enough credit for their contributions to honing the band's sound. it's worthwhile to note that Run-DMC have sucked for the last ten years or so, but don't let their recent streak of being worst evs taint your memory of what they accomplished in the mid `80s. Jam Master Jay will be missed. obvs.

— and to keep the musical theme going, the venerable NME.com reveals that hearing Ryan Adams recently cover "Wonderwall" has inspired Noel Gallagher to re-insert the song back into their live sets. you may remember a few months back when Noel declared that he would never play the song again, but apparently the new version he is going to play is a cover of the Ryan Adams' version of "Wonderwall". too bad he didn't hear the killer version that Immerse performs first, then they would've made the pages of NME.

— in the last posting (for the time being), the DetNews has an article in today's paper regarding the way that the Jeff Smoker situation has been fueled by web rumour and innuendo. obvs, whatevs.org would never stoop as low as to publish gossip based solely on innuendo and speculation without substantiation. but a little bird told me the following on Tuesday:

"I've been speaking with that little birdie again and he has told me some more things. All this will probably be hitting the news either today or tomorrow. You're probably going to hear it soon so here's what I've been told for sure: Smoker was arrested on a felony charge for selling narcotics. Smoker will never return to MSU, period. Smoker ratted numerous players (yes starters, as many as eight and possibly former players) that were involved in the narcotics ring and others out to ELPD to save his skin (good move). The ELPD made additional arrests. Other law enforcement agencies have been involved. The reason why it was all kept quiet was because it was an ongoing criminal investigation and a number of people/players were under surveillance. Watch for this to get REALLY bad in the coming weeks, maybe more felony arrests (of big names) and obvious internal investigations. I can't see Brains Williams surviving this. He won't be back next year and may get the axe soon. Because Smoker cooperated, he may have been released to his parents on bond and be in PA awaiting trial/sentencing. Names should be released by tomorrow. The word is that Jeff Smoker was dating a girl and they had a nasty breakup. The girl was so pissed at him she ratted him out to the police and hence the raid on his house. One of the former, big name players, Jeff Smoker has named is none other than TJ Duckett. The major down side of this is that there is a distinct possibility that MSU football may not be played next year. We may be suspended for a year due to this major, major, major f*ck up. I'll keep talking to the little birdie and see what else I hear."
posted by Uncle Grambo |
---
Wednesday, October 30, 2002 UPDATES FROM THE LEFT: FOW's who are FOG's (for those who dont remember, that's a F.O.G-Dubs), beware. A relatively new contributing FOW, APLarcadia, sent me some politically inspired thoughts and links earlier today, and he's more pissed off than Gloria Steinem at a Hooters Restaurant!! "Through a lapse in security I've managed to exercise some leverage with a fellow FOW to post some piping hot propaganda, oops, I mean, content. With that said, I know television is a hot topic here at whatevs.org so I hope watching Eddie Vedder smash one doesn't make your stomach churn. What makes me nauseatued is how the word "sniper" has taken on a meaning of its own as of late, cementing itself as a pop culture phenomenon thanks to the almighty television. Michael Moore likes to call television's fascination with this as "sniper porn" and makes many valid points in a recent letter to friends. Click here to read it and be sure to go see his new documentary "Bowling for Columbine" which is slowly but surely hitting more and more theaters across the country. And in an effort to promote all things blog, for similar such diatribes and rants, be sure to visit stickybuffalo.com who have finally returned after a much too long hiatus." posted by vibe |
---
WAYNE COYNE MADNESS There were nummer-ous FOW's in attendance to witness Wayne Coyne's onstage madness at last week's Beck/Flaming Lips show at the Detroit Opera House. It sounds as though Wayne Coyne's fetish for lo-fi effects goes beyond the stage. The following is an excerpt from VH1.com where he describes what Halloween is like at the Coyne residence: "These days, when the neighborhood kids come trick or treating I have this horrible human torso with the guts all pulled out and I fill it full of spaghetti and food coloring. I have a huge speaker system with a recording of a human heart. I turn it up so loud you can hear it a half mile away. I stick a battery-operated heart inside the spaghetti and as kids come up I say, "You have to touch the heart before I give you some candy." As they reach closer to the heart, I turn up the beating with a volume pedal underneath the table. Then the minute they touch it, I zap them with these strategically placed strobe lights. It's the fright of their lives. I hope, as they get older, they remember being scared in that fun kind of way and thinking that these are things in the world people can protect you from: monsters and things like that. Because as you get older, there are real scary things in the world people can't protect you from." posted by vibe |
---
NEGLECTED CLASSIC - YO! BUM RUSH THE SHOW When people talk about the "classic" Public Enemy albums, they only discuss "It Takes a Nation …." & "Fear of a Black Planet". Don't believe the hype. "Yo! Bum rush the Show" ranks among those. If for no other reason, the opening track "You're Gonna Get Yours" is amazing, setting the tone for a badass album with Charles' voice booming over the looped guitar lick in the ode to his 98 Oldsmobile. There is minimal production on this album compared to that of their later work, but the sparse production suits the songs of Yo! well. Other tigs tracks include "Miuzi Weighs a Ton", "Rightstarter", and "Sophisticated Bitch". Even the obligatory Flav track, "Too Much Posse" is all right. I really don't want to bore anyone with a track-by-track description of an album made in 1987, but I just happened to be re-visiting it recently. Shouts to Glamorama for the "classics" review concept. posted by vibe |
---
ADVENTURES IN LINKS 8-Mile Soundtrack The Grizz has a link-worthy (obvs) review of the newly released "8 Mile" soundtrack. Check it out. The soundtrack is one of those "inspired by" deals where none of the songs are actually in the movie (except Eminem's "Lose Yourself"), but were made specifically for the movie. The Jay-Z track is titled "8 Miles and Running". That's fairly tats... N*E*R*D Wins Shortlist Award… In what I deem a controversial decision, N*E*R*D won the second annual Shortlist Music Award last night at the Henry Fonda Theatre in L.A. The GKV has the N*E*R*D album, "In Search of….", and it is fairly tigs and has some worthy tracks (i.e., "Things Are Getting Better"), but it was up against some stiff comp from DJ Shadow and Bjork's recent albums which were also nominated. The evening featured some worthy performances such as "…a live set by DJ Shadow and a supergroup made up of Iggy Pop, Howlin' Pelle Almqvist, Mike Vigilante, Mike Watt (fireHOSE) and Pete Yorn." To see a complete list of nominations, click here. Gorilla's in the mix Here is a hilarious link from FOW hall-of-famer the Gorilla dealing with Courtney Love's implants…..... here is another one (warning... taters shown in this link). "Courtney Love's Dog Died in an Unfortunate Breast Implant Eating Accident…. BUT WAS IT REALLY AN ACCIDENT OR PART OF HER LARGER CONSPIRACY OF MURDER!!!!!!!!!!!!!!!!!!!! (uh, yeah… probably just an accident)" – The Gorilla Sweet. posted by vibe |
---
Monday, October 28, 2002
more smoker buzz


while the mainstream press continues to duck the Jeff Smoker controversy, whatevs.org sources have a couple of hot tips. and they go a little somethin' like this (thanks to the anonymous FOWs for keeping their respective noses to their respective grindstones...respectively...obvs):


— "hey uncle grambo -- i am sure you are getting pounded with smoker emails, but i got some information from a guy that was an equipment manager there a couple of years ago and still stays in touch with people in the program. word is that he was not only taking coke, but he was selling it as well. there are/were 7-8 other team members involved in this whole thing. apparently smoker was going to get pinched by the cops so he went to bobby williams and came clean. he will never play another down at state and there is some buzz that this is the last straw for bobby and he will be gone. the story is supposed to break in the next 36 hours or so. the scandal is supposed to get even uglier when the story breaks. go state."


— "My brother (god, I'm starting to sound like XXXX and YYYY, my brother this my brother that) lived in the same dorm as him last year, and Smoker and all his dorm buddies had reputations as big coke heads, which was generally verified by their wacked out public behavior, like busting down hall ways screaming or something like that. Even my brother's alcoholic roommate was like, "those guys have a problem".

posted by Uncle Grambo |
---
hit the links


super crazified busy today, but here are a few tigs updates for y'all to enjoy.


— how does Simon from "American Idol" spend his downtime between try-outs? the grizz got to meet him on friday and reported that he "smoked cigarettes, drank Red Bull and ate beef jerky during performance breaks". jerky!


— well, the jury has been selected for the upcoming Winona Ryder trial and there is another celebrity on the jury! the Los Angeles Times reports that Peter Guber has been selected to sit on the 12-person jury. if you're not familiar with his name, you certainly know his work. he ran Sony Pictures Entertainment from 1989 through 1994, and his company financed and produced three Winona flix: "Bram Stoker's Dracula", "The Age of Innocence" and "Little Women". he, along with producing partner Jon Peters ("Batman", "Rain Man"), were the focus of the superb book "Hit and Run", which chronicled their time at the top of Sony and how they almost bankrupted the studio...best.


— the LA Times also has an excellent look at the role that daily newspapers play in our lives. obvs they're not as important as whatevs.org, but that doesn't mean that this article isn't worth a click-through.


— the New York Post is reporting that this will more than likely be the last season of "Buffy The Vampire Slayer". ratings for the show are tumbling, the creativity just isn't there anymore and SMG is in the last year of her contract. add these items up and you're looking at the end of an era. thank god for those DVD box sets.

posted by Uncle Grambo |
---
one-sheet of the year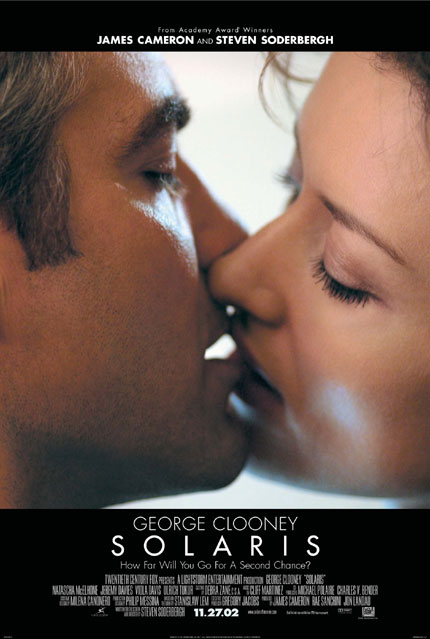 posted by Uncle Grambo |
---