Friday, November 03, 2006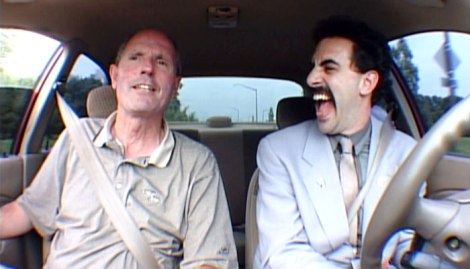 You gotta hand it to the marketing and PR honchos at Twentieth Century Fox. When news broke last week that the studio had dramatically scaled back the number of theaters that "Borat" would debut in during its opening weekend (apparently due to "soft awareness" in the heartland), the announcement reeked of damage control. But now, with the benefit of hindsight, it appears more and more evident that what at first glance appeared to be a buzz-deflating tactic has actually worked to INCREASE the country's appetite for Kazahkstan's favorite least favorite son. Hey America, it's time to look yourself in the mirror and admit that you just got Jedi Mind Tricked nine ways from Sunday.


Before your Uncle Grambo really gets into this, I've got to get something out of the way -- thanks a generous invite courtesy of Dutch, I was lucky enough to see an advance screening of "Borat" about two months ago (along with The Grizz, Tizz and The Senator). And believe you me, it's an absolute must-see. As in, a must-see THIS WEEKEND. The overwhelmingly positive critical hype is not only 100% justified, but also makes up for the entire guild's perplexingly frustrating collective critical fumble on "Little Miss Sunshine" ... if you don't see this movie by Thanksgiving, you're officially dead to me. No excuses.


So anyway, back to my original thesis. It's apparent to this observer that Fox managed to get their hands on the playbook that the guys at New Line used to promote "SOaP" earlier this summer, only they were smart enough to use it as a manual of What NOT to do. They knew that in order for "Borat" to live, they needed to convince the media that it was going to die. By seemingly tempering expectations with the dreaded "soft awareness" tag, the PR geniuses at Fox were actually able to take advantage of the inflated sense of intellectual superiority present in many of the most influential tastemakers in the media.


Because this film plays INCREDIBLY well to people who perceive themselves to be "in on the joke" (just read some of the reviews and you'll see what I mean), the media's doing anything and everything they can to help get the word out on this film. I think that very few people would EVER cop to this, but by using their influencing to get people in the heartland to see this movie, I truly believe that some media types are using this opportunity to poke a sharp stick in the ribs of people in the "fly-over" states (hey hicks, take a good look at what you're REALLY like!). Regardless of whether you buy into this or not, the fact of the matter is that we've all just witnessed a 10 day media whirlwind that's seemingly got everyone talking Borat.


All that aside, here's the primary reason that someone at Fox is deserving of a big, fat raise. Despite the fact that Sacha Baron Best Ever is neither a politician nor a bona fide celebrity (put him on the cover of Star and it would sell even worse than "How Kate Tamed Owen!"), somehow he's managed to dominate the headlines all week long. All the more surprising, he's done this in a pre-election week that also saw a seismically intense blast decimate the celebrity landscape (courtesy of the Reese / Ryan meltdown). Face facts, folks ... we all just got our ankles broken courtesy of Fox's truly killer crossover. And for that, I say buzz.

posted by Uncle Grambo |
---
Thursday, November 02, 2006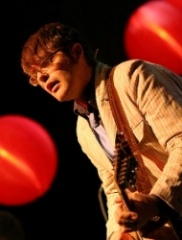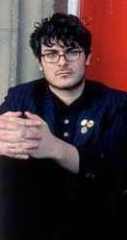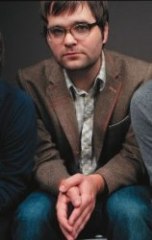 Photo Credit: Leaf



posted by Uncle Grambo |
---
Wednesday, November 01, 2006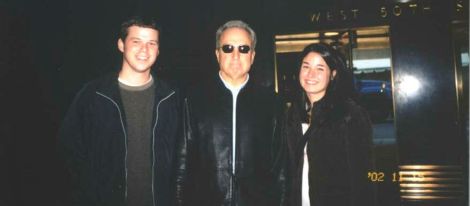 We can be honest here for a second, can't we? Good. With that in mind, your Uncle Grambo would like to cop to the fact that the posting schedule you see here on whatevs.org has been ... how shall we put this ... less than consistent over the last year (some say last TWO years). Chalk it up to being busy, chalk it up to being lazy, chalk it up to major life style changes; all of the above certainly apply. But throughout these peaks and valleys, there has been one shining beacon of consistency and excellence that has kept the bellies of you, the loyal FOWs, warm and full of PHC — the exemplary SNL pre- and post-show reviews written by Nummer and H-Bomb.

For the last four seasons, the dynamic duo (pictured with Lorne above) wrote the most entertaining, comprehensive and thoughtful SNL coverage available on The Internerd™. Don't just take my word for it; the duo have been recognized as authorities on the subject by both The NY Times (in a January 2005 article) and The Village Voice (in a companion piece to Rachel Sklar's cover story out today). Rather than resorting to brainlessly and relentlessly bashing the show (as most critics tend to do), their work ventured down the road less travelled in that both their praise and criticism came from a deep respect and admiration for the show's legacy. This is but one of the reasons that your Uncle Grambo has been proud to feature their content here on whatevs (dot org).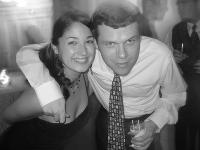 But just as "Saturday Night Live" has made some changes to its cast in its 32nd year, there will be some changes to the way that whatevs (dot org) covers SNL in our fifth year of coverage. I regret to announce that our beloved colleague H-Bomb has made the difficult decision to retire from active weekly SNL duty; your Uncle Grambo is still hoping that I can finagle her into occasionally contributing her fantastic insight from time-to-time. I'd like to thank her for her contributions over the years; her work will certainly be missed.

That said, I'm thrilled to announce that Nummer (whose overall knowledge of SNL is bested only by Lorne himself) has decided to continue to preview and recap every new episode of "SNL"! As you will see in the reviews of this season's first four episodes below, the style simultaneously feels both fresh AND familiar. We're also tossing around some ideas about how we can expand the content and the role that both he and "SNL" plays here on whatevs (dot org); stay tuned.

Without further ado, I proudly present Nummer's reviews and recaps of the first four episodes of this year's SNL ... REVEALED!

EPISODE 1: Dane Cook / The Killers (9/30/06)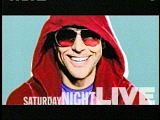 EPISODE 2: Jamie Pressly / Corinne Bailey Rae (10/6/06)

EPISODE 3: John C. Reilly / My Chemical Romance (10/21/06)

EPISODE 4: Hugh Laurie / Beck (10/28/06)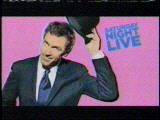 posted by Uncle Grambo |
---
Tuesday, October 31, 2006

It's no real secret that your Uncle Grambo pretty much abhors everything that has to do with Halloween, save two things: bite-sized Milky Ways and truly inventive death scenes from horror movies. While the former can be found in abundance at any corner store, the latter has been in short supply these days. With indistinguishable dreck helmed by the likes of Alexandre Aja, Marcus Nispel and Jonathan Liebesman saturating the cineplexes, I'm still baffled as to why a full-fledged Dario Argento renaissance hasn't taken root.


While I could EASILY spend nine or ten paragraphs extolling the genius of Argento's mid `70s work, I'll spare you the diatribe (at least for now). Instead, I'll leave you to spend the next four minutes absorbing a clip from 1977's "Suspiria". Because any self-respecting horrorphile will quickly cop to the fact that this is, without a doubt, THE all-time best death scene in the history of cinema, your Uncle Grambo thought that this would be an appropriate way to wish all y'all out there a Happy Halloween!

posted by Uncle Grambo |
---