Thursday, December 09, 2004

Hottest. Cover. Ever. Lohan, you're back in my good graces. Btdubz, keep on chain' smokin' and be sure to stay on the blow ... it's been good for your thighs. Shmears. Now if only my postman would hurry the eff over to Virginia Ave and deliver this hottness to my doorstep. Bozzle.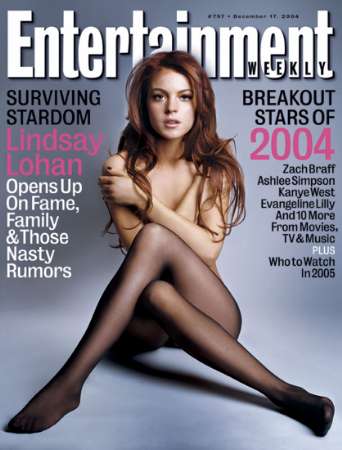 posted by Uncle Grambo |
---

posted by Uncle Grambo |
---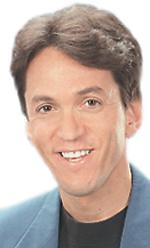 Ladies and germs, our worst fears have come true. Don't you people get it? Mitch Albom craves attention like Augustus Gloop craves chocolate! Don't you see that by watching his TV movies and buying his craptastic books, you are actually giving the man the 2004 version of the Golden Ticket? Now that the doors have opened in his own proverbial Chocolate Factory (all apologies to Kells), and we're all going to have to pay the price.


First step? Condescending Baggins pens what could quite possibly be the single most self-congratulatory column since Gutenberg invented the printing press. Oh yes, dear readers, and it gets worse. Strip away the saccharine coating (praising the city of Detroit, thanking everyone for their support) and what you REALLY find is a man who knows that he's got this city caught in his vice grip of melodramatic mediocrity. Likely written with one hand on the keyboard and one down his pants, Mitch strokes himself ("oh, look at little ole humble me, my movie did SO well! who woulda thunk it?") for the first two-thirds of the column. But it isn't until the final third of his column that Mitch shows his true colors, as he blasts The Detroit News and every other media outlet for the unmitigated gall they show in not bowing down to kiss his feet.


Reading the column line by line, I feel my blood start to boil. It's so transparent how Condescending Baggins absolutely lords the fact that he never left Detroit over all of us, as if we should be grateful or thankful that he didn't go off to New York or Los Angeles (like a Mike Downey or an Elvis Mitchell) and cash in. Like we freaking CARE, Mitch! He wants to be praised, he wants to be worshipped, he wants to be held on high by an adoring public. He's gotten so durst that now he claims that he started CRYING at a recent charity event when a homeless woman approached him and mentioned that she was going to watch his television movie this past Sunday night. You can bet those were tears of joy, not tears of empathy with that poor woman's plight. Can we GET any more egomaniacal? I don't think so.


And don't even GET me started on the story about how he consulted MAYA FREAKING ANGELOU when he felt "embarrassed by a desire to do more than one thing, to write a book or do a radio program beyond my regular column duties." If there is one person whose self-esteem is more bloated than Condescending Baggins, it's Maya "I'd Be Nothing If Not For Bill Clinton's Support" Angelou. You wanna know why the caged bird sings? Because it'll do anything to drown our your raspy voice and busted ass poetry, yo!


Mitch. He must be stopped. Or at least heckled. A little birdie has informed me that Condescending Baggins himself will be appearing at the Borders Express (née Waldenbooks) in Club Somerset on Saturday @ 11am, signing copies of his new book. The email that I received warned that "Due to time constraints, Mr. Albom will sign only copies of The Five People You Meet in Heaven", can you BELIEVE it! Who wants to join your Uncle Grambo and heckle this self-absorbed douchenozzle this weekend? C'mon, we'll wake at dawn, guzzle shots of Wild Turkey and stumble from the Tizz The Season party all the way to Somerset, storming the mall like the French peasants stormed the Bastille. WHO'S WITH ME?!?!

posted by Uncle Grambo |
---
Wednesday, December 08, 2004
It's been a long time since "Tigerland", folks. A starring role in Joel Schumacher's underrated Vietnam-era film created enough buzz to get the Lusty Leprechaun on Hollywood's radar screen and cast in several high-profile projects. In the interim, however, the films in which he's had a starring role (including "S.W.A.T", "Hart's War", "Phone Booth", "The Recruit") have failed to connect with audiences. And now, the disappointing B.O. performance of "Alexander" ($29MM to date) will hopefully signal to HollyWurst that people just aren't jiving with Colin Farrell's steez.

But, dear friends, that particular issue is neither here nor there. The real question at hand is how will C. Farrell fare in his maiden voyage as host of "Saturday Night Live"? I'll leave that one up to the experts, Nummer and H-Bomb, yo. Kick back and enjoy this week's edition of their patented Pre-Show Comments. She to the mars.

NUMMER
H-BOMB
Episode 7: Colin Farrell / Scissor Sisters (12/11/04)

Following the leads of Law, Winslet and Neeson, Season 30 again treads international waters for this week's host. I've only seen Farrell in the dreadful "Minority Report" and the embarrassing "Daredevil," so I don't consider myself much of a fan. His other recent movie picks like "Phone Booth" and "Alexander" (sorry Oliver Stone) haven't exactly seen me running to the AMC Forum 30 either. I guess when it comes to Dublin exports on SNL, I prefer last episode's U2. Due to the sheer personality of Farrell, I wouldn't be surprised if Fallon made a cameo to resurrect Top O' the Mornin'. This would at least justify a drinking based sketch for Farrell. If not, look for Seth Meyers to come up with something to fill the void.


I'm also curious to see if Armisen will continue his winning Weekend Update guest roles. The last three episodes have seen some great Fred moments during this segment.


When it comes to the music, I have no idea what to expect with Scissor Sisters. With a name like that and their claim to fame being a cover of Pink Floyd's "Comfortably Numb", they better be good. I've never heard their music so I guess they can go either way. However, SNL must think they are something special since they have been a rumored musical guest since October.

Colin Farrell. Simply speaking, I can't stand the guy. He's an arrogant son-of-a-bitch who, in my mind, can't act worth a damn. However, I'm still not quite sure what to think of him hosting this week's show, especially in light of the last couple of episodes which have been surprisingly good. Initially, I want to say this week is going to suck ass because Farrell is a complete tool. I fully agree with Nummer that we will undoubtedly see some sort of Irish-based sketch, most likely Top O' the Mornin', which I guess would be acceptable except that it leads to the lingering suspicion that perhaps all of the sketches are going to be centered around fighting and drinking. I could totally see SNL falling into that trap of taking one facet of the host's life and beating it to death because they've done it in the past (Andy Roddick comes to mind).


But, despite all of that, there's something deep down that tells me this could end up being a decent show simply because Farrell IS such an idiot. Either that, or they'll pull a Winslet and only have him in about three sketches, which would definitely make it a good show! I guess we'll see come Saturday night.


I'm sorry to say that I know absolutely nothing about Scissor Sisters, thus I have no real comments on how they'll perform. The name is pretty cool, though, so hopefully they will be too!
posted by Uncle Grambo |
---
Tuesday, December 07, 2004

Color me perplexed. The televised premiere of "The Five People You Meet In Heaven" was an unabashed ratings success both on the local and national level. Believe it or not, nearly 1 million Detroiters had their television tuned to ABC on Sunday night (good for a 30 share). Yes, it seems that the putrid and utterly self-absorbed column that Condescending Baggins wrote in this weekend's Freep was successful in not only driving viewers to WXYZ, but also in further inflating the area's most bloated ego. Hopefully for all of us, the realization that his play is being shown at HOCKEYTOWN will bring him back down to earth.


In far more interesting local news, Chris Handyside's superb biography on The White Stripes, Fell In Love With A Band, was on the receiving end of an excellent review in this weekend's New York Times Book Review. Kudos to Mr. Handyside, who has long been an active member of the FOW Nation. Stop by Store 180 (aka the Birmingham Borders) next Tuesday, December 14, and have the author sign a copy of your book (or your tees, whichever you prefer). The event starts at 7pm and may or may not include a reading. Bovs!


Lindsay Lohan busted for lip syncing on "GMA." Sounds to this observer like she should spend more time MEMORIZING lines instead of SNIFFING them. Ooooh, SNAP!


This one goes out to everyone who mistakenly believes that Fergie from the Black Eyed Peas is somehow "fine" or "hott": Droopy snatch revealed. In addition to which, that skank's TOTALLY got Guy Face™. Josh Duhamel should be able to pull FAR better wool, yo. Maybe he should be consider partying with Chris Cheli-Blows? [via Expen$ive™]
RELATED: HQ NSFW Maria Sharapova Camel Toe revealed. Praise be to Allah. [via Achtung Baby]


Bob Pollard, lead singer of Guided By Voices, upon learning that Conor O-Durst of Bright Eyes fame infamy was in the audience of a recent NYC show: "Fuck them, their music sucks!" Holla atcha, B. Po and J. Go. Truer words have never been spizz.


Holy Criterions, Batman. Nice score! The Delectable Cinecultist managed to land an interview with Wes Anderson for Gothamist! Super buzz on a platter of bovs!


The Toronto Star douses some pre-emptive haterade on the new Doug Coupland jawn, Eleanor Rigby. With all due respect to Leaf, I've been kinda sour on Coupland for years, myself. I still read each of his books, but not until they hit QP. [via some blog that I neglected to write down, sorry!]


Yeah yeah yeah, I know that nominations for the 47th Annual GRAMMY Awards came out earlier today. Unfortch, Kid Rock's duet with The Douchebag Fratstar Playing The Acoustic Guitar won't be eligible until the 2006 Awards. While you'll have to wait until Feb. 13th to see who wins this year's awards, everyone be sure to tune into whatevs.org during the week of December 26th to see who's going to win this year's Grahammy Awards. HOLLA!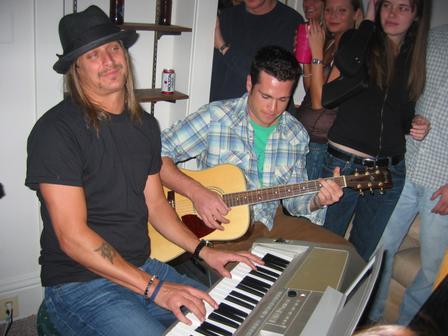 posted by Uncle Grambo |
---
Kid Rock? Check. Chris Cheli-Blows? Check. Kris "Drapes" Draper? Check. Bobby "Higgy" Higginson? Check. STD-ridden sluts? Check.

Yes surr, pictures from last week's "celebrity invasion" of Ann Arbor have finally surfaced on the internets, yo. Not only did this ragtag crew of coed skirt-chasers blow a bunch of rails in their limo before stiffing the waitstaff at Conor O'Neill's, but this posse of durstian douchebags crashed AN UNDERGRAD HOUSEPARTY, too! Nothing like trying to use your so-called celeb status as a Red Wing to try and score some undergraduate tail, eh? I really can't tell which photo is more repugnant, the one of Drapes pouring a bottle of Stoli into his Red Bull while he sits on a Coleman ice cooler (!!!) or the one of Bob Ritchie entertaining a house fulla starfuckers by pulling out a Casio keyboard out of thin air! And by "repugnant", I really mean "hi-fricking-larious"!!!

Sadly, no photos of Tara Reid or Sir Gay Federov have surfaced. Those snaps would TRULY put the "Ho" in "Hockeytown" ... rest assured, your Uncle Grambo promises to continually prowl The Internerd until said photos appear! Until then, feel free to publicly mock these buzzless cockrings for having the unmitigated gall to houseparty with undergrads. Especially heckle-worthy is Chris Cheli-Blows, who is 42 EFFING YEARS OLD! Worst evs? All signs point to obvs.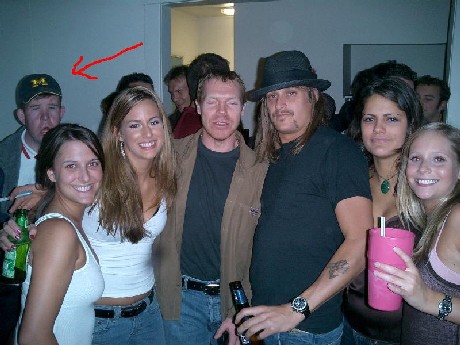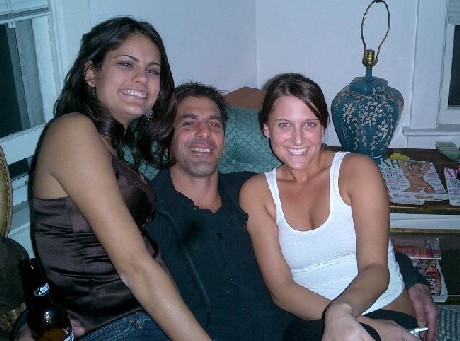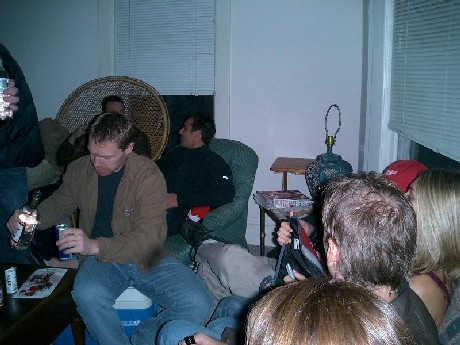 Thanks to The Lawrs and AAIO for their continued diligence in covering this story. HOLLA!

posted by Uncle Grambo |
---
Monday, December 06, 2004

Hey California Golden Bears, sorry ya lost! But shmeariously folks, your Uncle Grambo woke with a heavy heart this morning after learning that both Cal and Auburn got shafted in the year-end BCS Standings. Auburn made it through an arduous SEC schedule undefeated yet find themselves as the third wheel in the hunt for the 2005 NCAA Football Championship. Even worse, Cal lost one game all year (to the Trojans on the road, no less) and somehow ended up in the Pacific Life Holiday Bowl, which is played on DECEMBER 30!!! Dude, that program got bent the eff over, taking it straight up The A™ sans Vaseline. Durst evs.


And where does this leave the mighty Wolverines? The 2004 regular season Big Ten champs will face the Texas Longhorns on New Year's Day in the grandaddy of them all, The Rose Bowl. Frankly, this matchup scares me. While it's clear to everyone that their QB, Vince Young, is as fradulent as they come, my boys in maize & blue have had a REAL problem stopping teams with a strong running game. So unless Cedric Benson goes down in practice with a fluke injury, he's going to give the Michigan defense fits on January 1. That being said, I think it's safe to say that Jim Herrmann will lose his job if the defense folds like a house of cards, so I'm betting you'll see everyone step their game up a few notches.


As far as the team's offensive abilities, you can't ever really feel confident heading into a Rose Bowl when your team starts true freshmen at both QB and RB. But I've got faith that the triumvirate of Henne, Hart and senior captain Braylon Edwards will light Pasadena up with some offensive fireworks; also, look for speed demon Little Stevie Breaston to make some noise now that he's finally back to 100% health.


All in all, it should be an AWESOME day at The Field House ... especially considering TFH is a Texas bar! So much trash talking buzz will be revealed. I alone will promise at least a dozen "steers and queers" resets, yo ... If you're a Chicago-based Wolverine fan, come on down on New Year's Day and cheer for the boys in Maize and Blue with Uncle Grambo, Kerry So Says I, The Grizz, Mandypants, Coach Glinka, Jillycakes and Malbersblows. HOLLA!


Yo Detroiters, do you realize you're waist deep in an urban renaissance? The good folks at CNN gives The D™ a handjob in this mostly glowing write-up on the city's economic development. And step aside Montmartre, you ain't got merde on us! You best recognize that now we've got Au Bon Pain up in this bitch, y'all! Holla atcha, suburbs. Whut whut.


Thanks to everyone who emailed over the last few days letting me know that the douchebag spotted with Paris Hilton was none other than Chad Muska, one of the featured stars in Tony Hawk Pro Skater for the PS1. While I spent most of my playing days perfecting a Christ Air with Bucky Lasek, I still feel a twinge of sadness for the shell of a man that Muska has apparently become. He's been described as "a complete and utter douchebag", "a huge cokehead (I have friends in the skateboard industry) who is trying to trying to become a DJ", and also "a wash up d-bag, who used to actually skate until he made some loot and blew all up his nose". Sheesh, glad to hear that Muska is well respected!


Note to self: Next time you cross the pond to visit England, be sure to stop in the cozy town of Bradford. That is all.


And congrats to Foxy Jazz for dropping some serious science in the London Observer this weekend. While describing blogs as "the voice of the underclass" may be stretching things JUST a lil bit, you can tell that Andy Pemberton was TOTALLY crushin' on Miss Coen (NOT COHEN!) during their interview. He describes her as "rosy cheeked" and compares her looks to "the sweet babysitter next door." Watch out Jess, that dude's got the hotts for u.

posted by Uncle Grambo |
---