just a few short weekends ago, i had the privilege of being invited to The Jess 'N' Chuck Wedding extravaganza. What follows is a photographic retrospective of Best Everness. Please note, I still haven't figured out all of the bells + whistles on my new digital camera yet, so pls forgive any red-eye or any other bad moves by yours truly. Make sure you take the time to scroll all the way to the bottom for Uncle Grambo's Directorial Debut. Obvs. Best.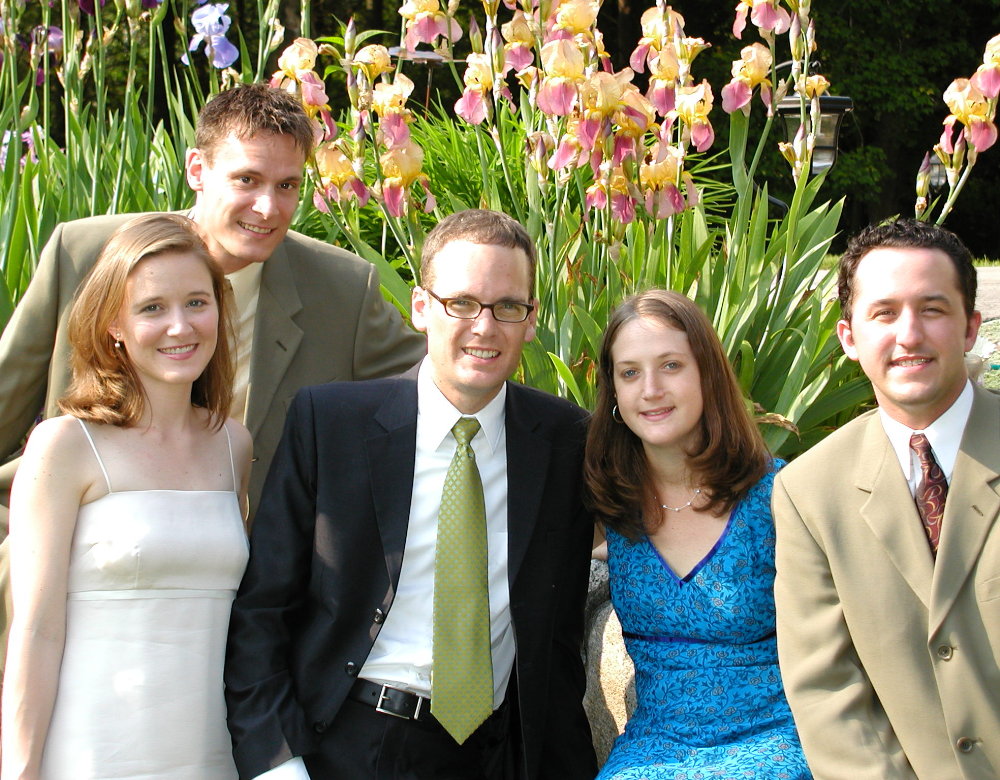 Reunited and it feels so good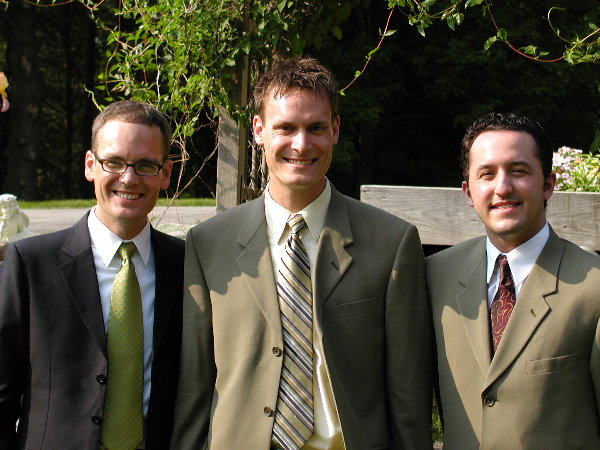 We Three Kings Be Stealin' The Gold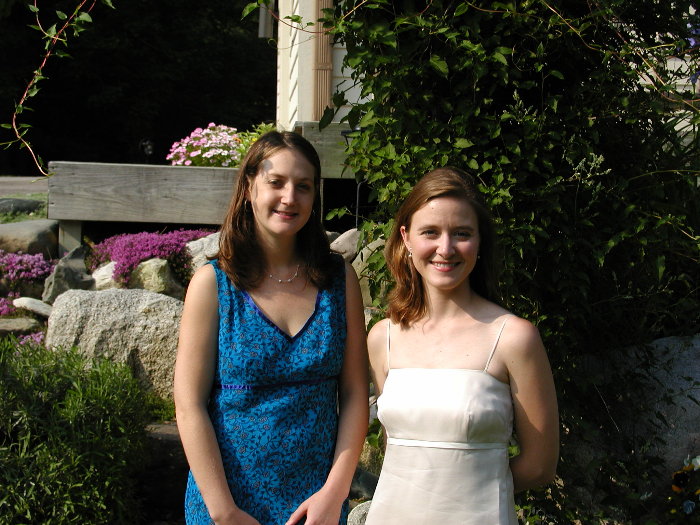 Anberay's Finest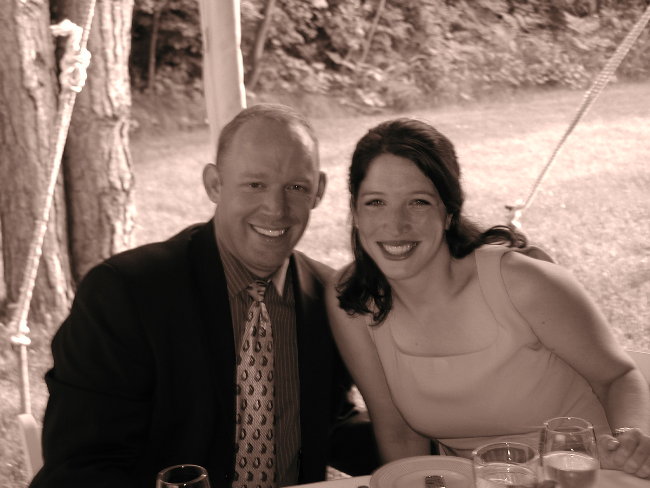 Sepia Susannah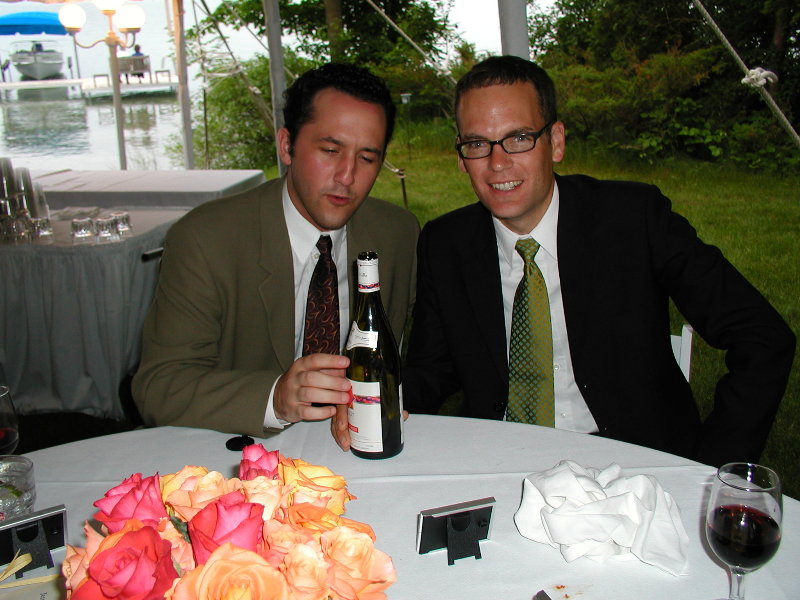 Sweet, sweet wine tastes much better with an Indie Rock Bass Player by your side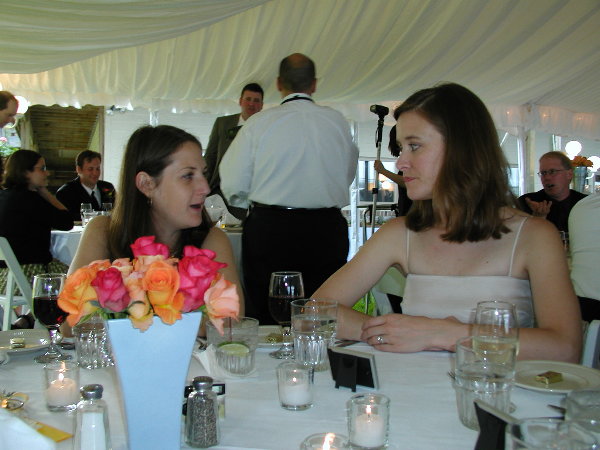 "So how 'bout them Yankees?"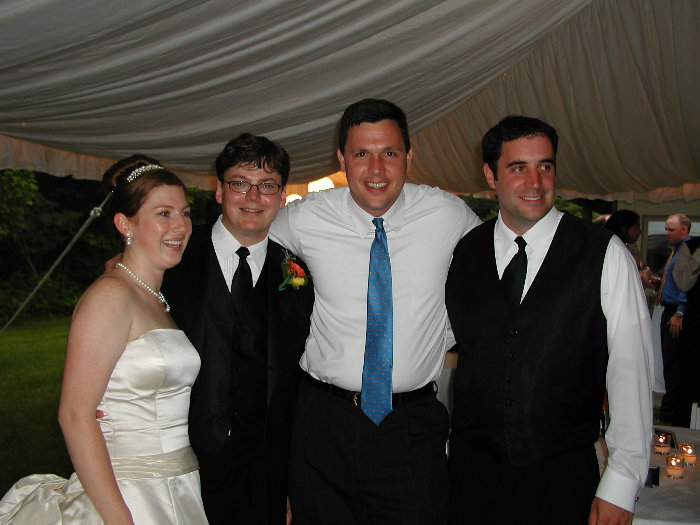 The newlyweds (with two other chaps)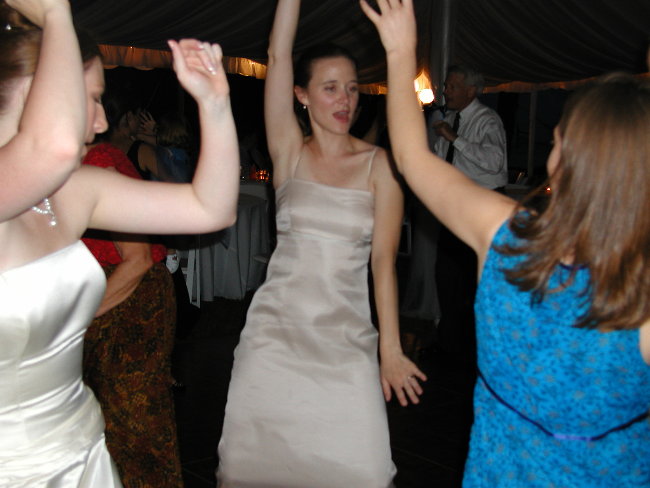 The after-hours scene gets wicked hot at Scorekeepers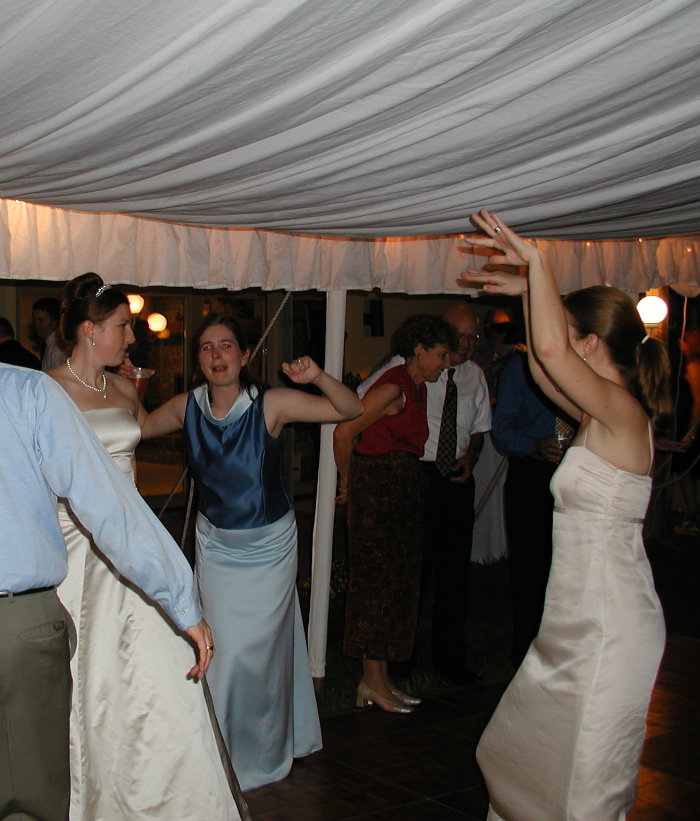 Everybody loves Tone-Loc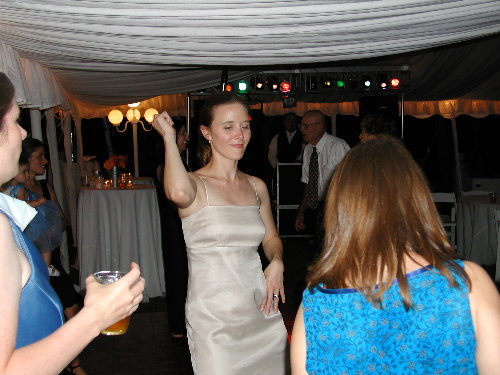 Boom shacka lacka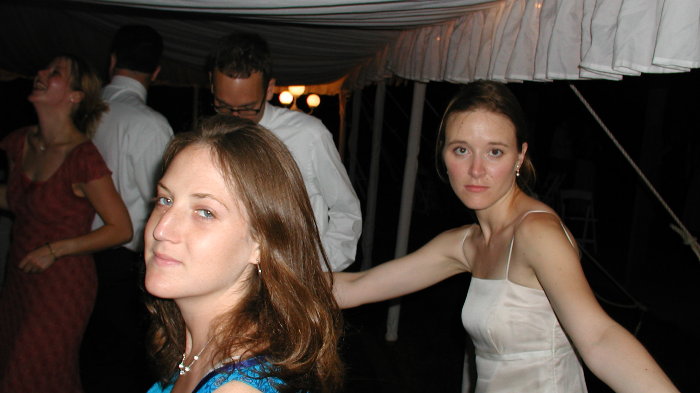 AppelBest, Kristin and Koto get diggidy down

The Hotness
Last but not least, here we've got the hottest video since Hype shot "Big Pimpin". Please kick it one time with budding auteur Mark Graham's wicked tracking shot of some H-O-T-T-O-G-O dancin' action. Starring Jess, Kristin, Laura AppelBest, and Colleen O'Besties (requires Quicktime). Left click on the link and Click "Save Target As". If you don't know where to go from there, e-mail me... (NOTE: Depending on what kind of browser you are using, you may have to rename the file to "thehotness.mov" in order to play the clip)

Thank you for visiting what evs (dot org). Don't forget to swing by daily for tasty morsels of Piping Hot Content For Your Sexy Bod. Later alligators.

back to what evs (dot org)


---